We recently learned that Island Creek Oyster Bar, the ever-popular Kenmore Square seafood restaurant, had opened a second location in Burlington, MA. In an industry with such notoriously high rates of failure that securing bank financing can be problematic, we assumed an independently-owned restaurant expanding – especially one as large at ICOB – must be unusual.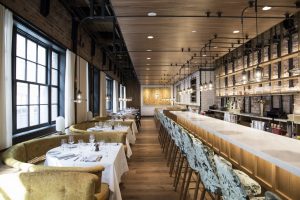 A quick post on Facebook asking people for info on other locally-owned restaurants that have added new locations immediately proved us wrong.
Considering that scoring a table at Island Creek Oyster Bar became nearly impossible within weeks of its 2010 opening, and has been ever since, we certainly aren't surprised that they opted to expand. And the Burlington ICOB isn't the only new addition for the restaurant dream team comprised of Garrett Harker, Shore Gregory, Skip Bennett and Chef Jeremy Sewall. They've also added Row 34, on Congress Street in Boston, and Les Sablons, in Cambridge, to their portfolio.  Also new in Cambridge is NOCA Provisions, a second store for caterer Robert Harris who owns The Table at Season to Taste.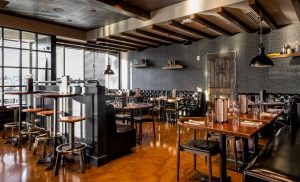 Another Boston-area restaurateur who shows no sign of slowing down is Brian O'Donnell. With a portfolio that already includes Back Bay Harry's, Bostonia Public House, and Abby Lane – and that's just a partial list – Brian has recently added Lion's Tail, in Boston, and Lower Mills Tavern in Dorchester. Next to open will be The Taqueria which, like most of O'Donnell's restaurants, is being designed by wife Taniya Nayak of HGTV and Restaurant Impossible fame.
In the 'burbs, Fiorella's of Newton is set to open a new location in Concord in the former Bondir space, and the Neighborhood Restaurant Group continues to add to its portfolio of eateries which now includes The Biltmore Bar & Grille (Newton), Local 149 (Southie), Biltmore & Main (Reading, MA) and their latest venture, Article 24 in Brighton. The Brazilian Grill, which has long been considered destination dining for Cape Cod carnivores, has opened a second location in North Dartmouth.
Down on the Cape, the team behind The Blue Coral in Chatham has expanded with the Mad Minnow in Harwich Port, and the owners of Sesuit Harbor Café, an outdoor eatery on the water, have opened the more upscale Encore Bar & Bistro. Both are located in Dennis. Estia, in Mashpee Commons, is due to open a second location in Falmouth in time for the summer season.
Rhode Island's Sienna, in Providence, now has additional locations in East Greenwich and Smithfield, and in Connecticut, Eli's Restaurant Group continues to grow its footprint with five locations throughout the state.
Our well-informed Facebook friends provided so much foodie fodder that we'll be doing a second post of more casual eateries and food trucks. Stay tuned!
Top photo: Island Creek Oyster Bar in Burlington. Photo by Michael Harlan Turkell.