Stowe is a small-town village with a big-city feel where you'll find church steeples and country stores, as well as a river that meanders through the town. You will also find world-class dining and shopping, award-winning craft breweries, and a wealth of outdoor activities, all four seasons of the year.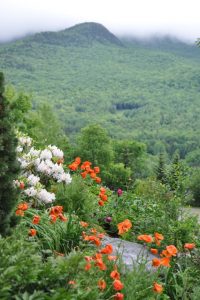 Hiking: The Pinnacle Trail
This 1.4-mile trail ends in a steep climb (including stone steps) and then opens up to an unparalleled and panoramic view of Mt. Mansfield and the surrounding area. The entire trip should take about three hours for a hiker in average shape. Find directions to the trailhead @ http://www.gostowe.com/thingstodo/sports/hiking/.
Walking: Stowe Recreation Path
This 5.5-mile paved path is a primarily flat meander through the village of Stowe, and offers easy biking or walking for all ages. Along the way you will find bridges, swimming holes, picnic tables, and a great selection of restaurants and shops. Adjacent is the 1.8-mile Quiet Path, for walkers and runners only, where pets can run leash free. A.J's Ski and Sport rents bikes and is easily accessible from the Rec Path.
158 Main Restaurant & Bakery:  Jefferson Vermont
This restaurant has a homey country vibe, breads baked fresh daily, and arguably the best French toast in Vermont. The twenty-minute drive over The Notch (Smuggler's Notch in local lingo) offers the bonus of spectacular scenery. But be warned, The Notch is open only during the warmer months, once the snow has melted.
Antiquing: Hogback Vintage & The Buggy Man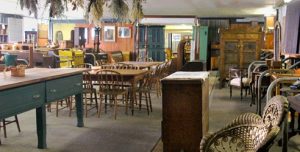 Although there are dozens of antique shops dotting the rolling hills of central Vermont, interior designers have two must-see stops when visiting the Stowe area where shoppers are all but assured of finding the surprising and the unique. The first is Hogback Vintage, located on the scenic circa 1800 Landon Hill Farmstead. They are open Saturday and Sunday only, or by appointment. At our other antique pick, The Buggy Man, owners Mark and Ed, are not only vastly knowledgeable, but also charming and witty, and one of the shop's star attractions.
Stowe Farmers' Market: 1815 Mountain Road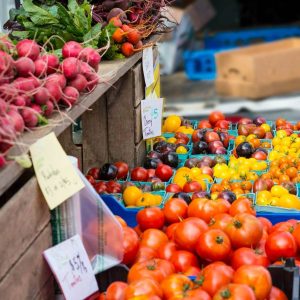 This is a great way to spend a Sunday afternoon with the whole family. You'll find not only fresh Vermont produce, farm-raised poultry, meats, and cheeses, but also a vast array of crafts and Vermont-made goods, prepared food—from pizza to pot stickers—and live music. The Farmers' Market opens the second weekend in May, and runs weekly through October.
Doc Ponds: 294 Mountain Road
Centrally located on the Mountain Road, this casual bar and restaurant is popular with the locals, and offers tasty affordable food. They also serve a wide variety of Vermont's award-winning craft brews. The hand cut fries and burger are a favorite, and the Brussels sprouts salad with feta and spiced pecans is sure to satisfy any vegetarian. The bar is lively and can be on the noisy side; for those seeking a quiet meal, ask for a seat in the cozy back dining room. Enjoy a wood-burning fireplace during the cooler months.