Text by Stacey Marcus
It's summertime in New England. Time for to tiptoe on craggy shorelines, crack lobster claws and race to the ice cream truck. It's also a great time to enjoy luscious libations on rooftops, in restaurants or on your backyard patio. We asked eleven experts to share their favorite summer cocktails. Here's what they had to say:
1. Avery Bar at The Ritz-Carlton

Craft cocktails take center stage at the midcentury modern Avery Bar inside Boston's Ritz Carlton. Lead bartender Sterling Jackson's go-to summer cocktail is what she calls "beach juice," which starts with gin and then incorporates cucumber, melon, lemon and a crack of black pepper. "The lemon makes it bright and energizing without overwhelming the summertime flavors in the melon and cucumber," she says.
10 Avery St., Boston, MA
ritzcarlton.com
2. Explorateur


The spirit of the French cafe meets the ingredient-driven cuisine of California at Explorateur on Tremont Street in Boston. Beverage Manager Gina Goyette leans towards lighter cocktails in the warmest season. "My summer go-to is always some sort of spritz," she says. The new Ketel One botanicals line has provided her most recent inspiration. "I created this delicious summer spritz called Make Way for Spritzes—an homage to our feathered friends down the road in the Public Gardens," she says.
186 Tremont St., Boston, MA
explorateur.com
3. BlueFin at the Portland Harbor Hotel

BlueFin inside the Portland Harbor Hotel assembles unique and tasty dishes of north Atlantic seafood, but the venue in the heart of the Old Port is also ideal for a cocktail on the patio. On a warm summer evening, Margaret Carcaterra recommends the Garden Sangria, which will pair well with the outdoor fire pit. "When I think of summer bright citrus and berry flavors come to mind. The Garden Sangria mixes the fresh sweet flavors of berries and the tartness of grapefruit," she says.
468 Fore St., Portland, ME
portlandharborhotel.com
4. Rebel's Guild at the Revere Hotel Boston Common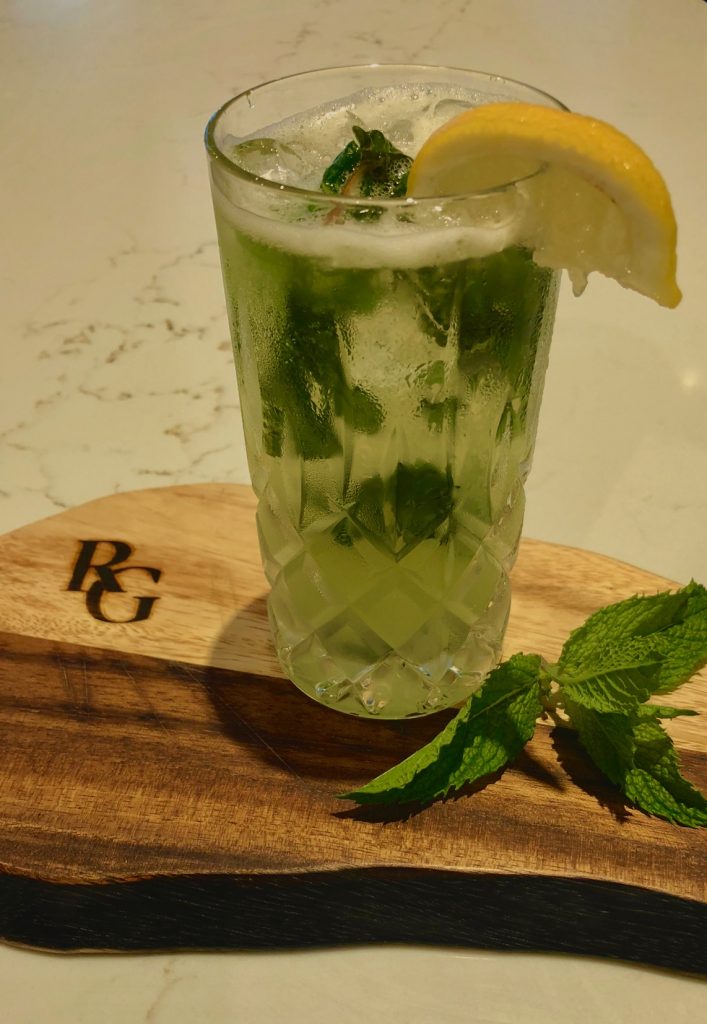 "My favorite summer drink is a Ginger Basil Lemonade," says Rebel's Guild general manager Scott Taylor. "The addition of fresh basil adds a unique and satisfying finish that will leave your taste buds yearning for more." Try it for yourself as you enjoy views of Boston's Back Bay from a seat at the English-style pub inside the Revere Hotel.
20 Stuart St., Boston, MA
reverehotel.com/eat-drink
5. Woods Hill Table
Andrew Rich, beverage director at Woods Hill Table in Concord, Massachusetts, has found a solution for strawberries that have been rejected at local farmers' markets. "This time of year our local farmers are bringing us their strawberry 'seconds,' which customers may not buy because they aren't as pretty and may be a little too soft," he says. However, adding the berries to their most popular spirit—gin—has proven fruitful. "They are more pungent and flavorful and perfect to infuse into gin."
24 Commonwealth Ave, Concord, MA
woodshilltable.com
6. Marlowe Lobby Bar at Kimpton Marlowe
It's finally summer here in New England that seems like a good reason to pull out the bubbly and celebrate. Amanda McBride, general manager of Marlowe Lobby Bar, agrees. "Bubbles are a requirement for me during the summer months," she says. "This is why I love the Stairs to Cusco, a refreshing champagne cocktail with Pisco and raspberry."
25 Edwin H. Blvd, Cambridge, MA
hotelmarlowe.com/cambridge
7. Committee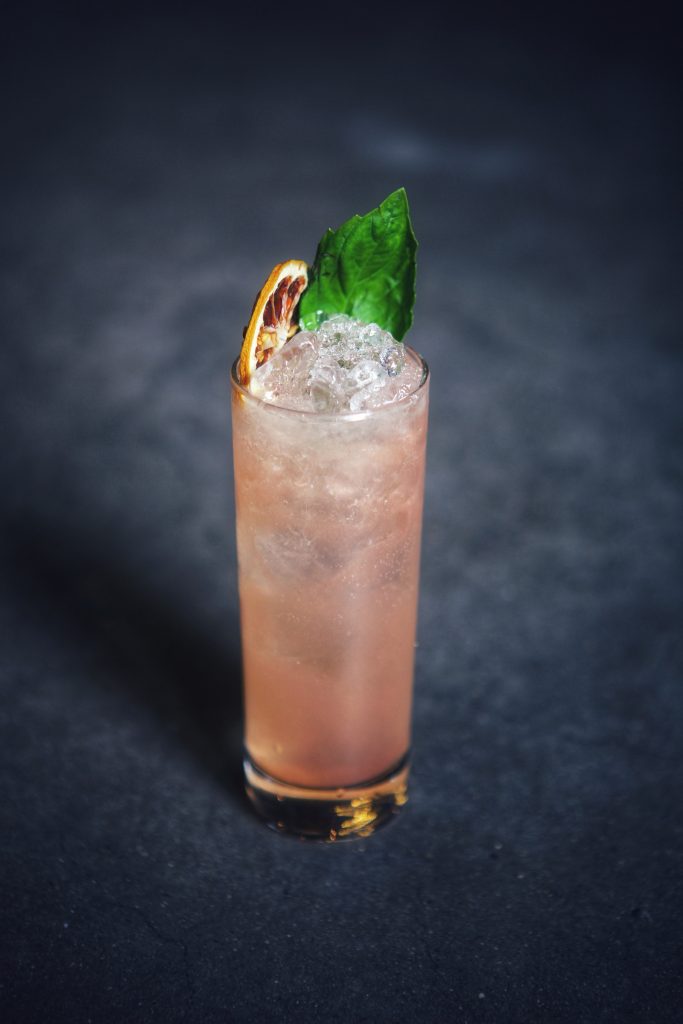 At Committee in Boston's Seaport District, bartender, Aron Szimler, created a cocktail called #ginstafamous, which consists of Tellicherry pepper-infused gin, guava juice, lemon, simple and basil. "It has all the refreshing components of a gin and tonic, but with a tropical and slightly peppery twist." 
50 Northern Ave, Boston, MA
committeeboston.com
8. CHOPPS American Bar and Grill
"I think I've found my drink of the summer," says Kevin Kelly, bar manager at CHOPPS American Bar and Grill in Burlington, Massachusetts. He's concocted a Dobel Tequila blackberry punch, which includes fresh muddled blackberries, lime, simple syrup and a splash of ginger beer. "It's definitely a must-try by the pool this summer." Deal.
1 Burlington Mall Road, Burlington, MA
choppsamericanbarandgrill.com
9. ArtBar at the Royal Sonesta Boston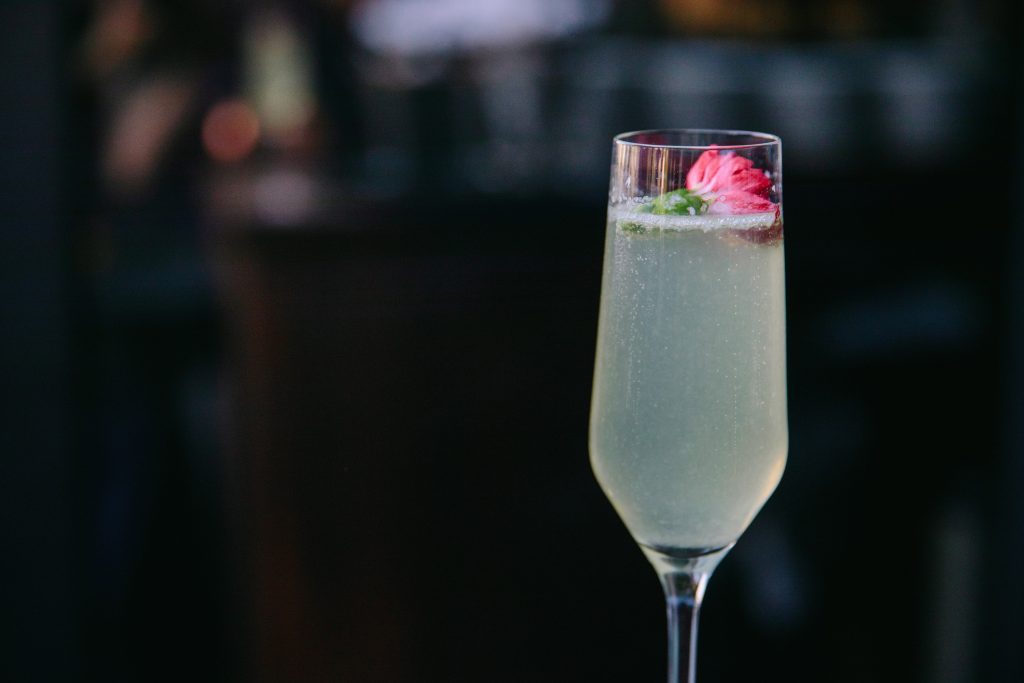 Watch sailboats slide by on the Charles River at the ArtBar of the Royal Sonesta Boston. While you're there consider the Ketel One Grapefruit and Roses vodka. Brian Dandro, executive chef and director of food and beverage suggests trying it with sparkling champagne and fresh-squeezed lemon juice. "This cocktail exudes summer to me," he says.
40 Edwin H. Land Blvd, Cambridge, MA
sonesta.com/us/massachusetts

10. Les Zygomates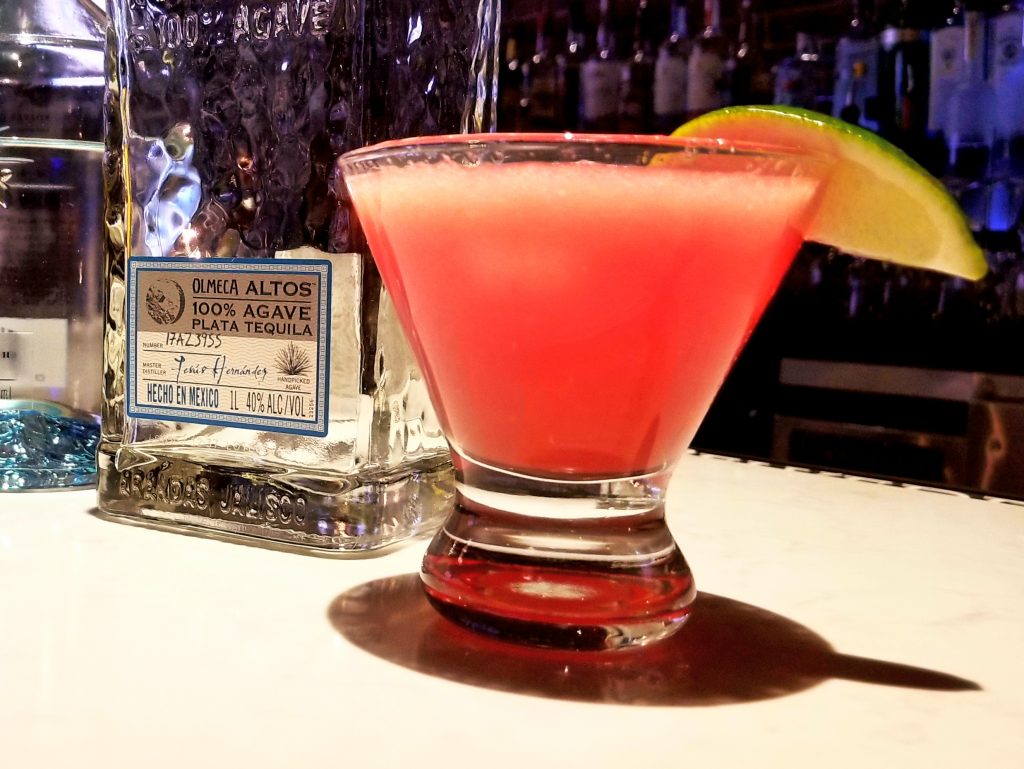 Les Zygomates has live jazz and refreshing cocktails. Bar manager Ashley Kompass suggests a watermelon jalapeño margarita. "It's spicy and refreshing with a touch of sweetness—perfect for summer cookouts!"
129 South St, Boston, MA
winebar129.com
11. The Hourly Oyster House
In Harvard Square, the Hourly is a nod to former meeting points for the horse-drawn wagons in the 1800s, which were called "hourlies" since they left for Boston every 60 minutes. Now the patio is where friends get together at all hours. "The Hourly's Strawberry Fields is my favorite because it's bright, fruity, and refreshing without being overly sweet," says bar manager Beth Hoselton. "The Pimm's adds a nice herbaceous quality, and also helps to keep the ABV down so you can beat the heat with a few cocktails."
15 Dunster St., Cambridge, MA
thehourlycambridge.com