Text by Stacey Marcus
Summertime in New England is an ideal season to sway in a hammock, lounge by the pool or sip a lemonade on the screened porch. Who would dream of staging such relaxation without incorporating the comfort a cozy cushion? Invite friends to enjoy the lazy days of summer at your home by tossing in some summertime pillows.
"One of the easiest ways to brighten your home for summer is to swap out your throw pillows in both your indoor and outdoor spaces. Choose pillows in light and bright colors, and mix and match with prints, metallics and fun textures. These small updates can instantly make your space more sunny, welcoming family and friends and inviting them to make themselves at home," notes Lauren Lillis, public relations manager at Grandin Road.
How do to choose and where to toss these heavenly pops of color? "When hosting guests during the summer months, I like to focus on color and comfort—perfect summer relaxing style. A great set of colorful, textural and plush pillows placed strategically on seating encourages guests to relax and linger longer whether in a chaise outdoors or at the table after a wonderful meal with family and friends," notes Christine Chapin, cofounder and Colorful Living Officer at Company C.
Here's seven ideas to create a dreamy summer:
Something Blue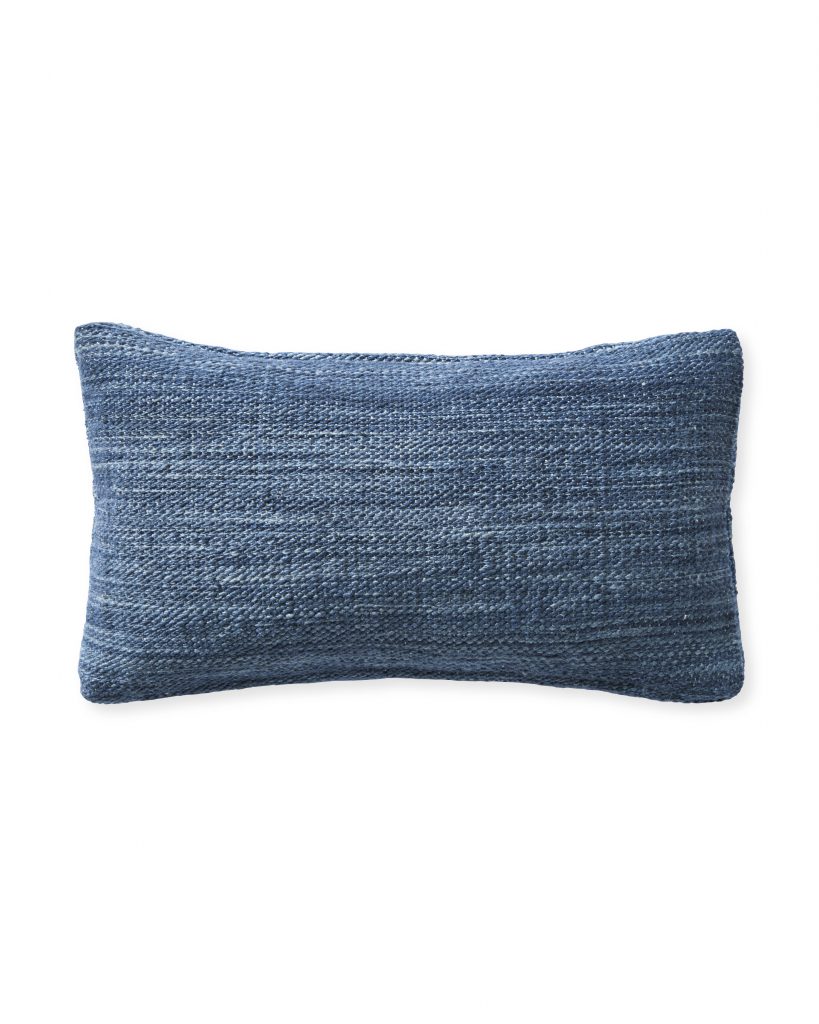 Hit the deck with a beautiful  blue hue. Woven from specially engineered yarns, this resists weather handsome headrest looks great in the living room, too. serenaandlily.com
Classic Cushion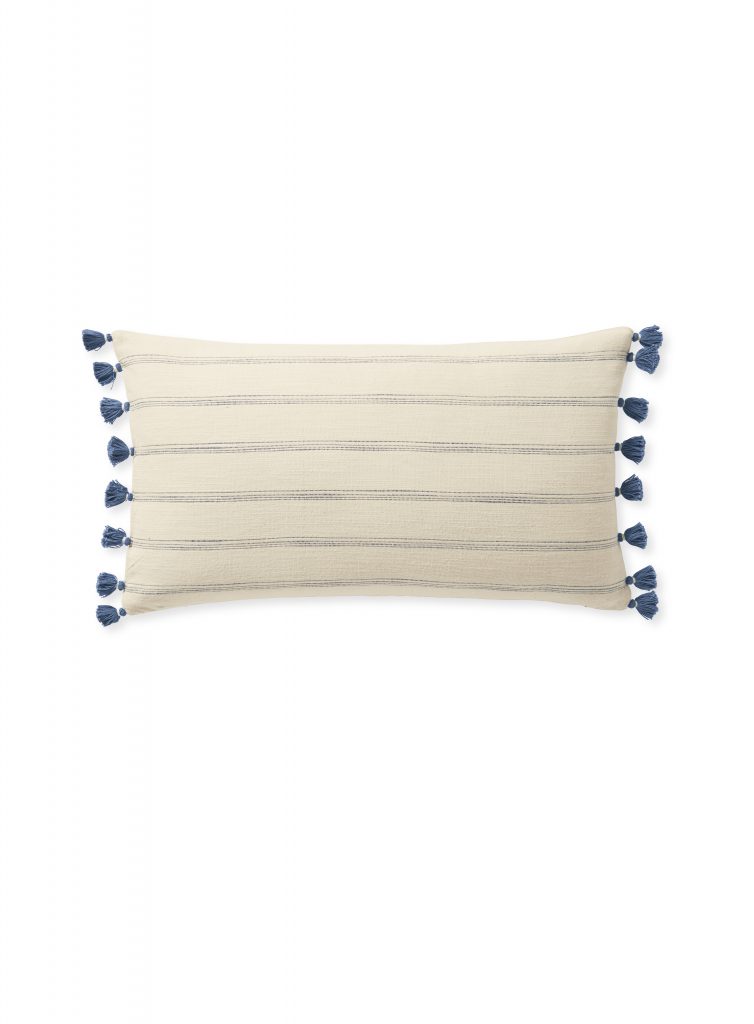 Calm, classic and casual are a winning summer trifecta. Add tassel for a playful touch, perfect for a fun summer vibe. serenaandlily.com
Blissful Blooms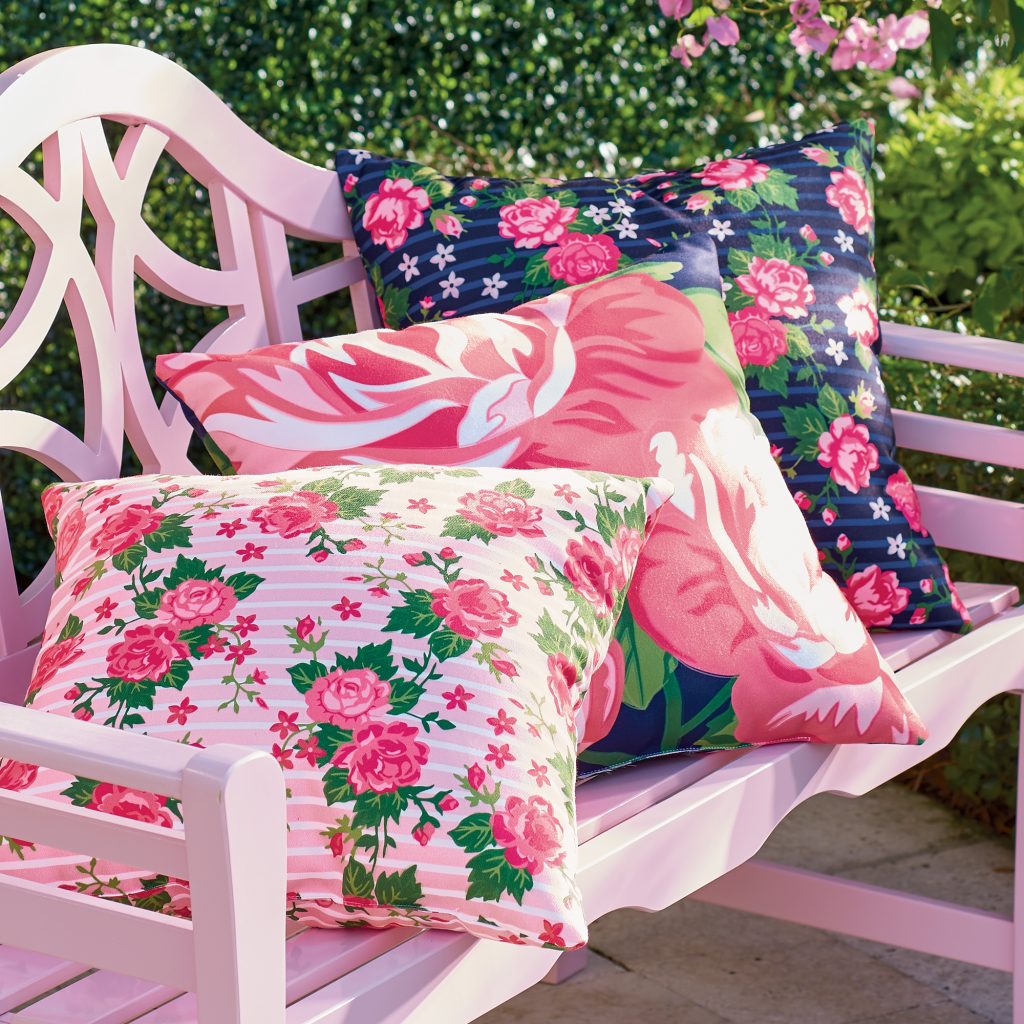 Who wouldn't like to lie their head on a sweet garden party? Delicate roses and subtle stripes make a winning combination in this sweet collection. grandinroad.com
Fluffly Fun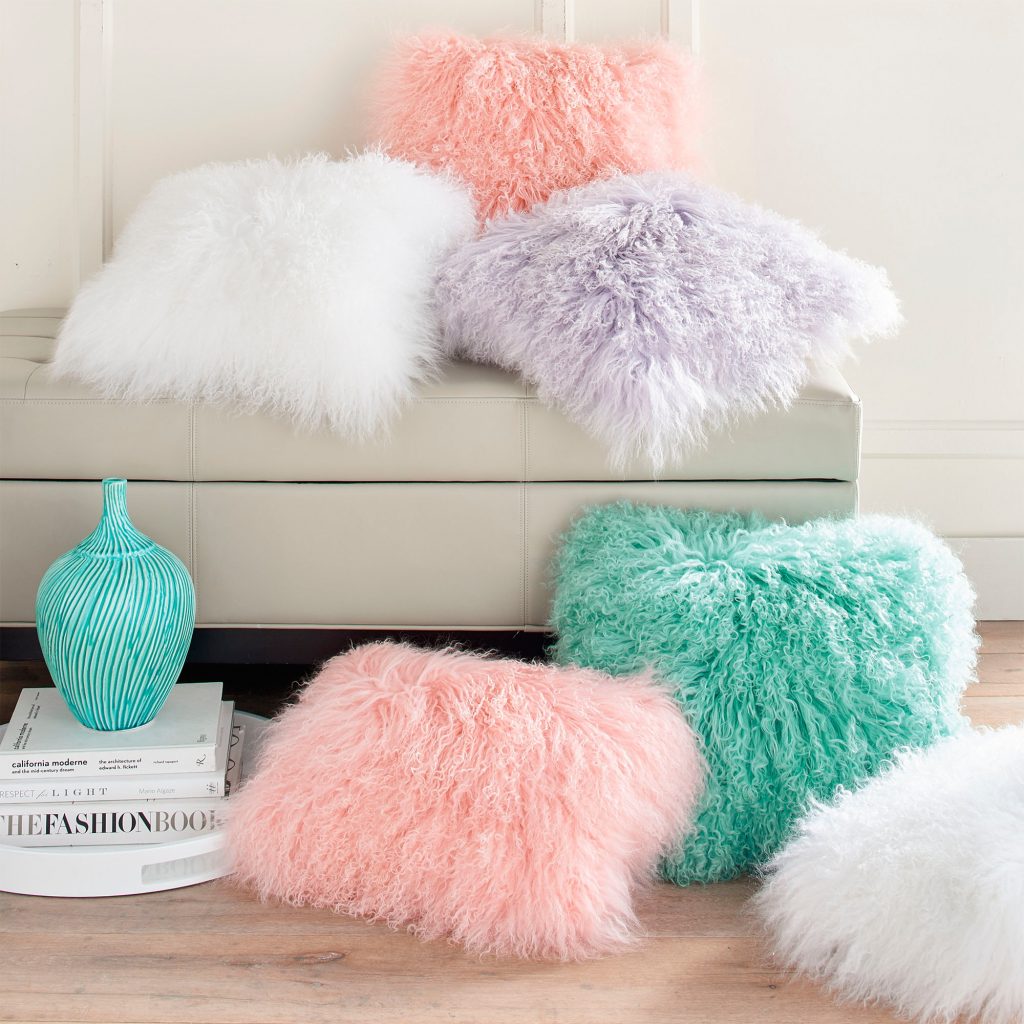 Fluffy and fabulous, these throw pillows are crafted with a 100% lambskin cover. Glamorous and so comfy, these poufs of pleasure add an unexpected twist to any space. grandinroad.com
Not Your Mother's Macramé

Summer sings in this modern hand-made Macramé Pillow. Accented with the centuries old art of macramé the pillow is the perfect place for sailors and swimmers to relax. companyc.com
Out of the Box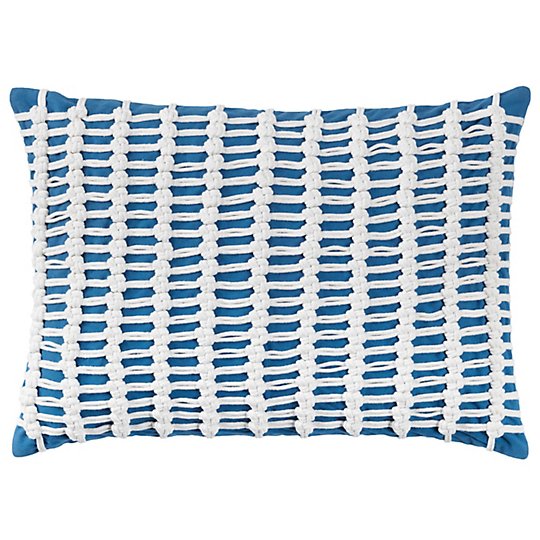 The box pillow is the shape of the season. Versatile and simple, you can toss this preppy pillow on a wicker chair, hammock or day bed for a cool and contemporary pop of color. companyc.com
Pretty Poppies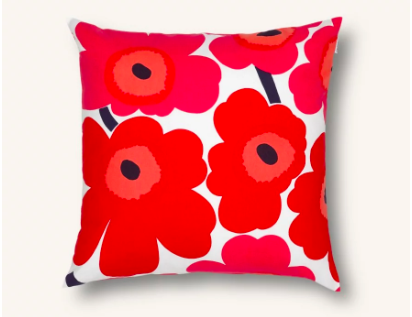 Marimekko's iconic Unikko design embodies the essence of summer. A classic for any season, but popping with joy for summer fun! marimekko.com