A mouth-watering round-up of the region's best food festivals
By Rachel Arroyo
Autumn in New England is not only picturesque—with its fall foliage attracting leaf peepers from all over the world—it's downright delicious, offering a variety of fun and flavorsome food festivals, many of which celebrate local harvests from land and sea.
Serving everything from lobster rolls and Rhode Island stuffies to hard cider and vegan fare, here are six food festivals to try this season—and to inspire your culinary tourism all year long.
Connecticut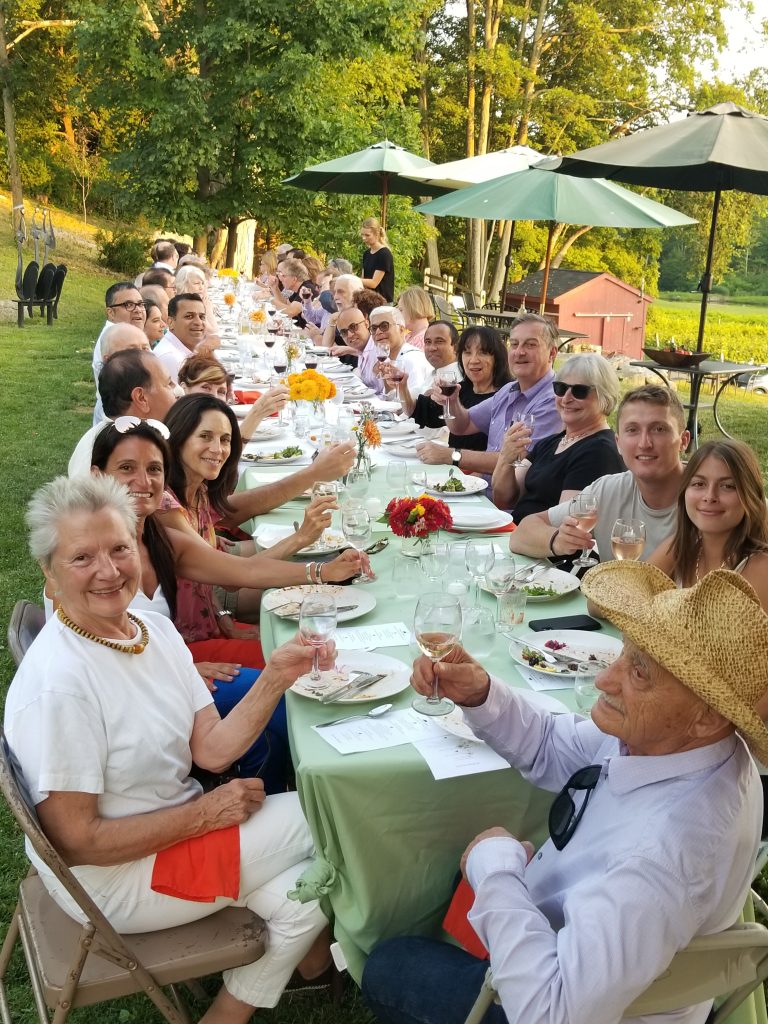 There are dozens of special food and wine events to choose from at White Silo Farms and Winery, a family-operated boutique winery in Sherman. From mini fests that highlight the farm's produce to cider dinners and evenings with stuffed pumpkins on the firepit, White Silo has a little delicious something for everyone.
"We have festivals for things we grow; asparagus, rhubarb, blackberries," says owner Eric Gorman, who runs the family farm and winery alongside his 91-year-old father, Ralph. White Silo fall festivals include ones that celebrate seasonal beets and quine. "These are great afternoons of food, wine, music, and fall foliage," says Gorman. "And we always offer a vegetarian option."
Typical menus for the immersive experiences include four chef-prepared dishes that spotlight fresh ingredients from the farm's fall harvest. Past offerings have included dishes such as a butternut squash, brussels sprouts, and farro salad with pecans and cranberries; polenta cake with herbed goat cheese and roasted heirloom tomatoes; ratatouille; and pumpkin cake roll. For a full festival experience, pair your meal with one of the winery's 16 varieties of wine.
Whether you plan on dining indoors, within the circa-1780 dairy-barn-turned-winery, or al fresco, you'll want to claim your seats early for any of these fall favorites as reservations are limited.
New Hampshire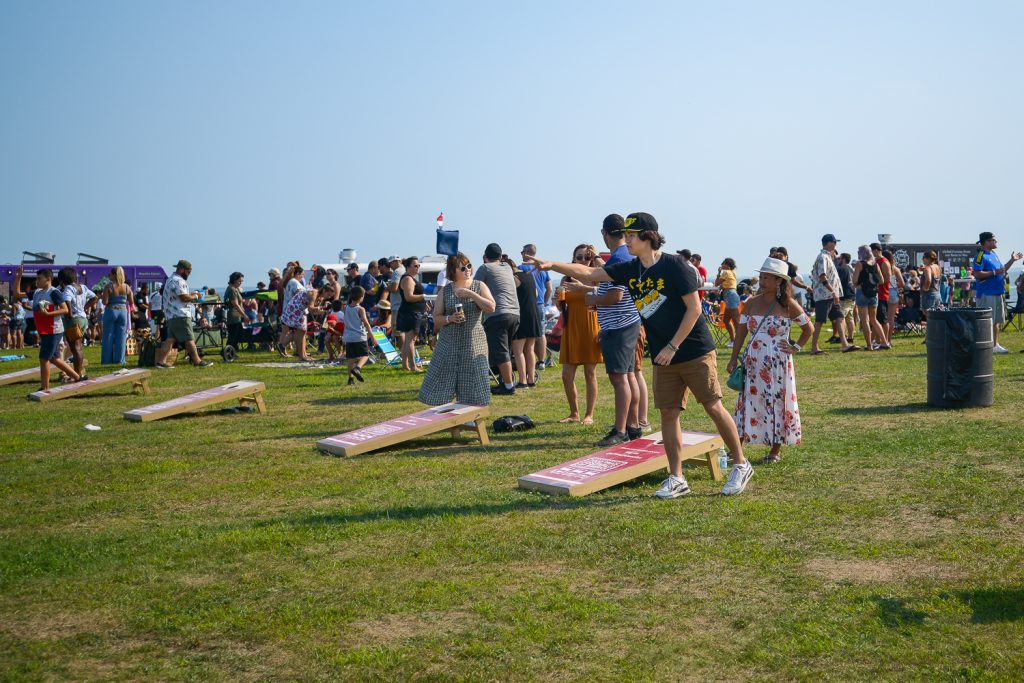 Pack your picnic blankets and bring your family and friends, including your furry four-legged friends, to the first-ever Smuttynose Food Truck & Craft Beer Festival on October 7 in Hampton.
Food Truck Festivals of America is teaming up with Smuttynose Brewing Co. to bring you a day of fun in the sun. There will be more than a dozen food trucks, a DJ spinning dance hits, an artisan market, and, of course, plenty of craft beer from Smuttynose Brewing Co.
Anthony Pepe, owner of Food Truck Festivals of America, offers festival attendees this sage advice: "Come hungry, thirsty, and willing to gain a few pounds!"
Maine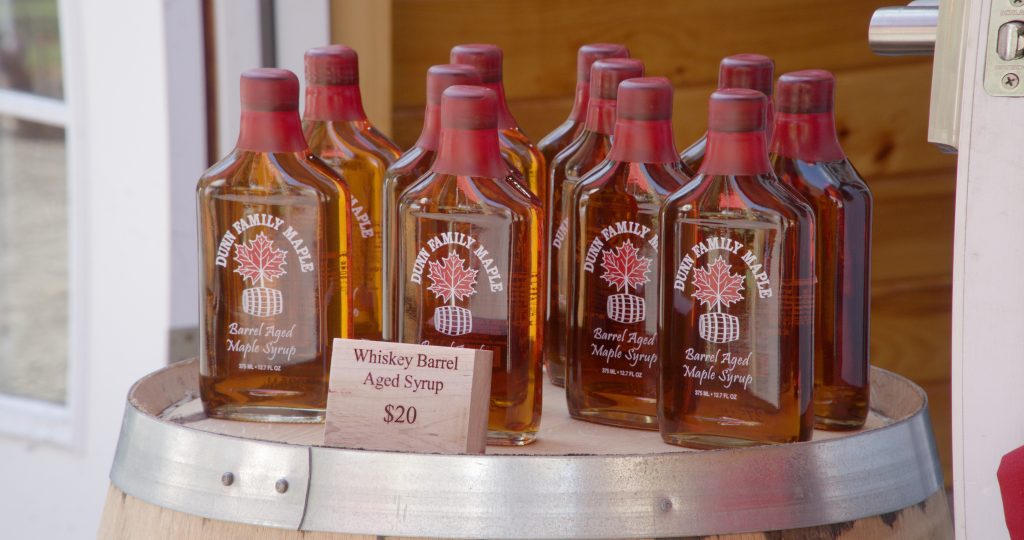 The statewide Maine Maple Fall Festival on October 7 and 8 combines the best of what autumn in New England has to offer.
"Maine's fall maple event not only allows our visitors to see the sugar maple trees in full bloom of color, it also allows them to visit area sugarhouses and taste the full bloom of flavors," says Lyle Merrifield, president of the Maine Maple Producers Association, which organizes the two-day festival.
In addition to touring sugarhouses across the state and getting a peek at how 40 gallons of watery sap becomes one gallon of rich maple syrup, attendees can enjoy fall-themed activities, such as corn mazes, hayrides, and pumpkin patches, as well as try maple-flavored treats, like doughnuts with maple butter and bacon.
Massachusetts
Try vegan dishes, watch cooking demonstrations, and learn about the many benefits of eating a plant-based diet from featured experts at the 28th Annual Boston Veg Food Fest, the longest-running vegetarian/vegan festival in the country.
This year, the event takes place on the weekend of October 14 and 15, and there will be presenters discussing everything from how our food choices impact climate change and the environment to the humane treatment of animals. At the vegan marketplace, you'll find 100 percent plant-based foods, fashions, and lifestyle products, as well as local veg restaurants and chefs preparing an array of plant-based dishes.
The two-day event, which attracts between 12,000 and 15,000 attendees each year, is organized by the Boston Vegetarian Society, an all-volunteer educational nonprofit that was founded in 1988.
"Eating plant-based is fun, delicious, and easy," says Evelyn Kimber, president of the Boston Vegetarian Society, "and every step you take in that direction is a meaningful way to protect our planet, show kindness to animals, benefit your health, and feel good about the way you live your life."
Rhode Island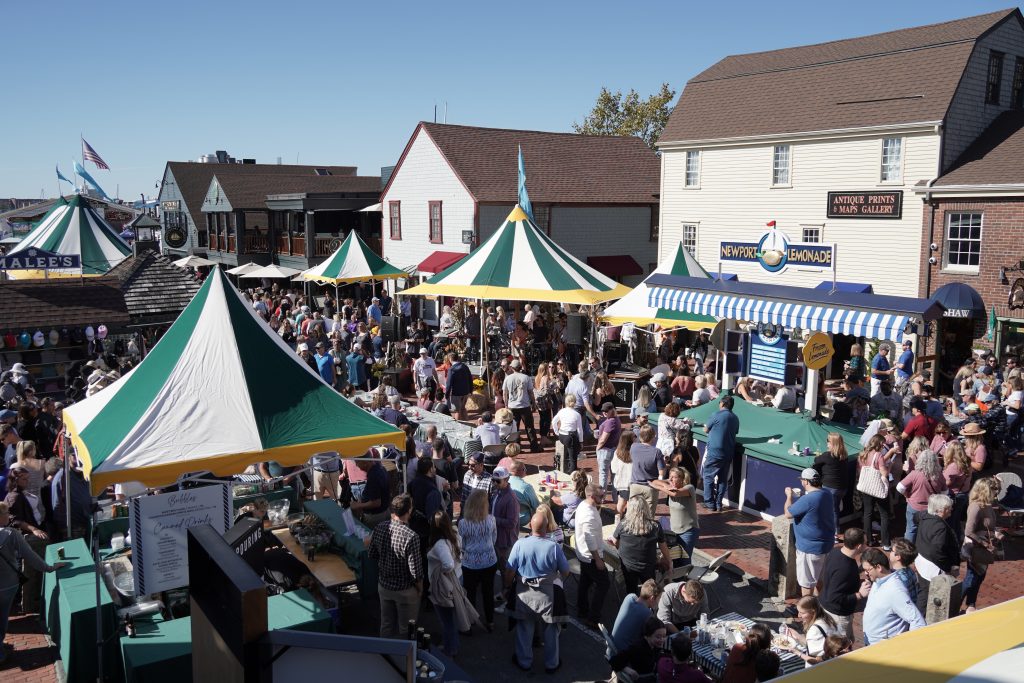 Considered the last hurrah of Newport's busy season, the Annual Seafood Festival is a longstanding tradition (this is its 32nd year!) for the local community and regional visitors alike. Located along Bowen's Wharf in downtown Newport, the family-friendly festival is a two-day celebration of the area's rich maritime history and local fishing industry.
Rain or shine, spend the weekend of October 14 and 15 listening to live music and strolling along the waterfront, eating locally caught seafood, and sipping frozen lemonade.
"We like to say there is something for everyone," says Adrienne Morotta, marketing communications manager for Bowen's Wharf Company, about the bounty of seafood available, which includes everything from fried seafood and New England clam chowder to lobster rolls and Rhode Island stuffed clams.
Vermont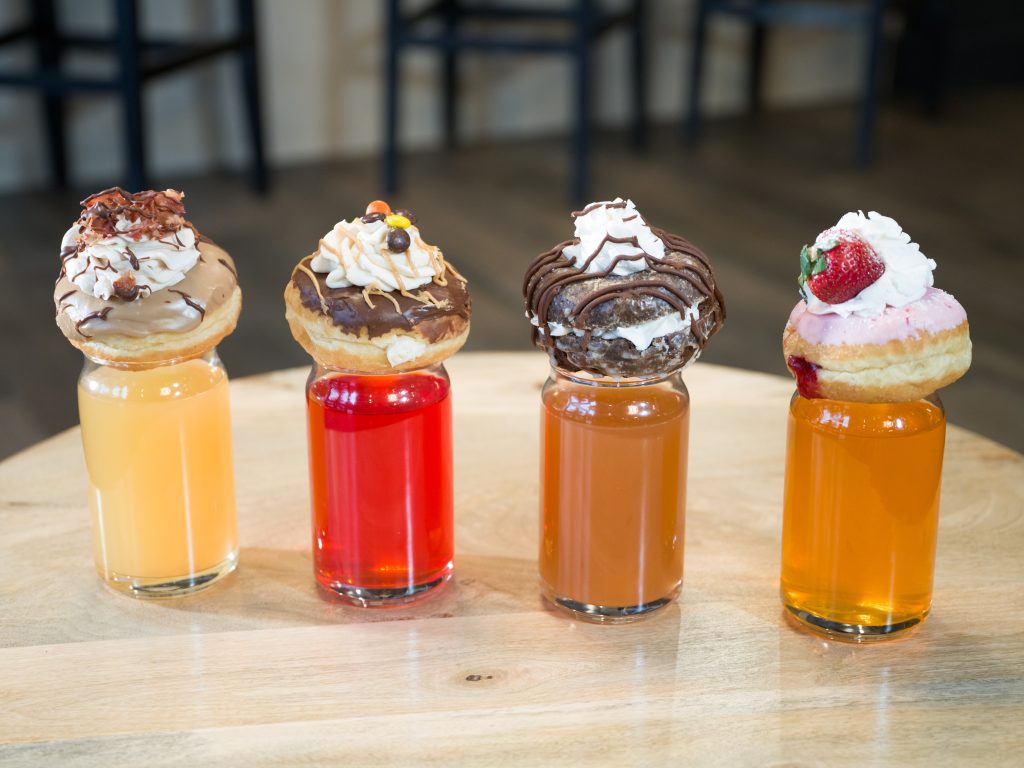 The Burlington Hard Cider & Doughnut Fest has been described as part bar hop, part sweet celebration. "It's almost like a doughnut scavenger hunt," says Mark Constantino, owner of Lake Life Events, a food and drink pairings events company that created the event in 2021 to support local businesses hit hard by the pandemic.
With the $20 price of admission for the November 11 event, festival-goers are given wristbands that entitle them to drink specials and two free doughnuts at four participating bars and restaurants in downtown Burlington. Specialty doughnuts custom-crafted by local bakeries in the past have included such flavors as maple bacon, apple fritter, choc-o-licious chocolate, funfetti, blueberry twist, and red velvet.