Abundant windows and an innovative new design by Marvin ensure that a house on the beach is afforded majestic views.
This home sits on a cherished plot on Hingham's Kimball Beach in view of Boston Harbor, one of a few rare places in the region where a home can be built so close to the water.  Nestled in Crow Point, "a neighborhood of old beach bungalows," says PJ Antonik of Oak Development & Design, the owners were relocating from Connecticut and envisioned that their new residence would have a modern "surf shack chic" vibe.
The homeowners, a family with two kids, relied on Antonik and his team to design and build their coastal dream house, which was a tricky undertaking due to the small lot and its extreme proximity to the water. "The house was built up on pilings, so there was a lot of site work and very unconventional stuff going on with the build," says Antonik. "We were constantly pivoting and changing. It's right on the water, so there are massive northeast winds hitting the house. We had to make sure the envelope was tight."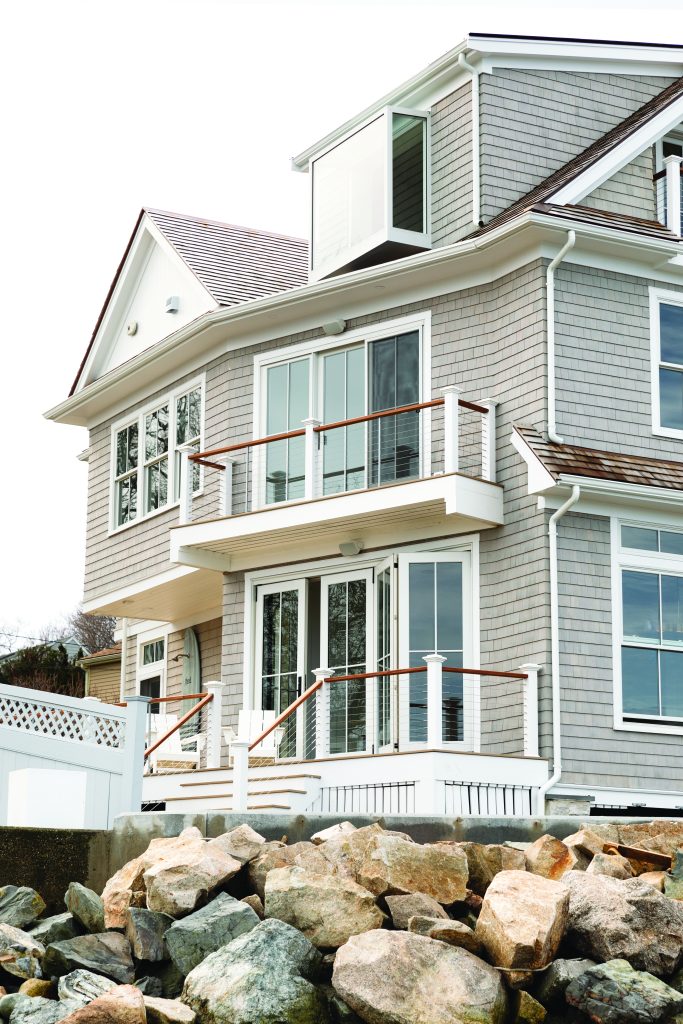 Technical requirements aside, the priority was that the cedar-shingle-clad house capitalized on the sublime ocean views. Abundant Marvin windows throughout ensure each room has a privileged outlook, and a series of glass doors on each floor open to balconies and decks. The crowning glass structure projects from the home's third floor out into the open air. Called the Marvin Skycove, this innovative design creates an extension of usable space, opening the family room to panoramic views, and ushering in light from four directions.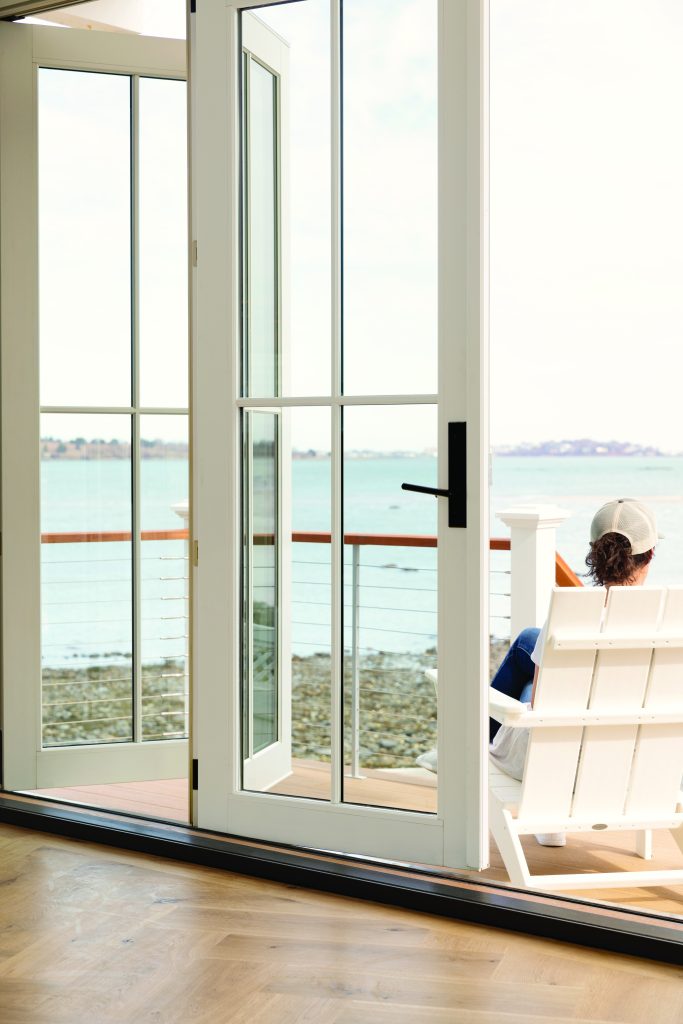 The first Skycove to be used on a home in New England, the installation was an intense process, recalls Antonik. "It was so outside the normal scope of any sort of window install." Designed to be hoisted by a big forklift that holds it in place while the unit is secured, this site was too small for that method to work. Instead, the 2,500-pound Skycove was hoisted by a crane and dangled in the air while it was secured in place.
Unconventional as it was, the method was a success, and the entire home benefits from the light it brings into the home from the third floor. On the interior, the Skycove creates an intimate niche. "There's an oak seat in the spot that the family uses as a reading nook, and the whole wall around it is clad in shiplap," says Antonik. "Sunsets from there are incredible."