If you live anywhere in eastern Massachusetts or southern New Hampshire, chances are there's a British Beer Company fairly close to home. What began with a tiny little pub on Middle Street in downtown Plymouth nearly 20 years ago has grown into a group of 14 locations.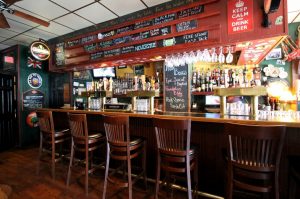 While the company's increase in size over the years is notable – they now employ roughly 700 people – it is perhaps just as notable that they haven't lost their local flavor. It's still owned by a couple of guys, Harry Gnong and Gary Simon, and each pub continues to focus on being part of its own community's fabric.
Much of the BBC's overall character is indeed modeled after pubs in Great Britain, where a pub is as much a place to hang out, talk and catch up on the news of the day as it is where one heads for an after-work drink. There's no focus on turning tables; that would fly in the face of what the BBC is all about. As a sign in the Falmouth Heights location suggests, "Put your phone away and talk about your day."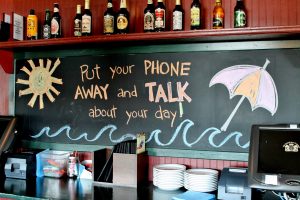 With a menu that ranges from classic bar food and proper English pub cuisine, to pizza and a children's menu, the BBC is very much a family-oriented dining experience. A new menu has just been rolled out – to coincide with their upcoming 20th anniversary – and it now includes more upscale items, such as pan-seared crab cakes and wild mushroom cavatelli with crème fraiche, Pecorino and oyster mushrooms.
In additional to its convivial atmosphere, it is the British Beer Company's selection of craft beers that truly sets it apart from a typical bar; or restaurant, for that matter. Each location offers more than two dozen craft brews on tap, most of which are sourced from New England breweries, and those selections differ from pub to pub.
Why go to the trouble of procuring 24-plus different beers for 14 different pubs? Because same-old, same-old simply isn't what they do.