The Boston Seaport has firmly established itself as one of the city's trendiest neighborhoods. We shared a list of things to do in this bustling district last month, but with so much happening in the area, we didn't have to try very hard to come up with six more. With our upcoming episode filmed here and 7 Tide, one of New England Living TV's sponsor located in the heart of the Seaport, we just couldn't resist!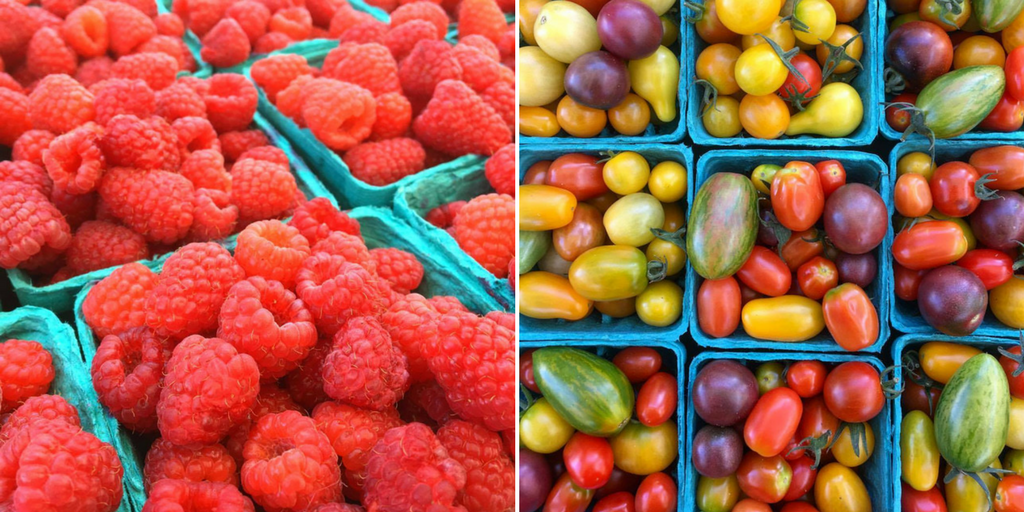 Seaport Farmer's Market, Seaport Common
The Seaport Farmer's Market is open every Wednesday from 11:00 to 6:00 pm through October 25th. Late summer and autumn is the perfect time to stroll through the Seaport Common. Take home some fresh produce from local food vendors like Stillman's Farm, day-boat seafood from Red's Best, and fresh breads and pastries from Mamadou's Artisan Bakery.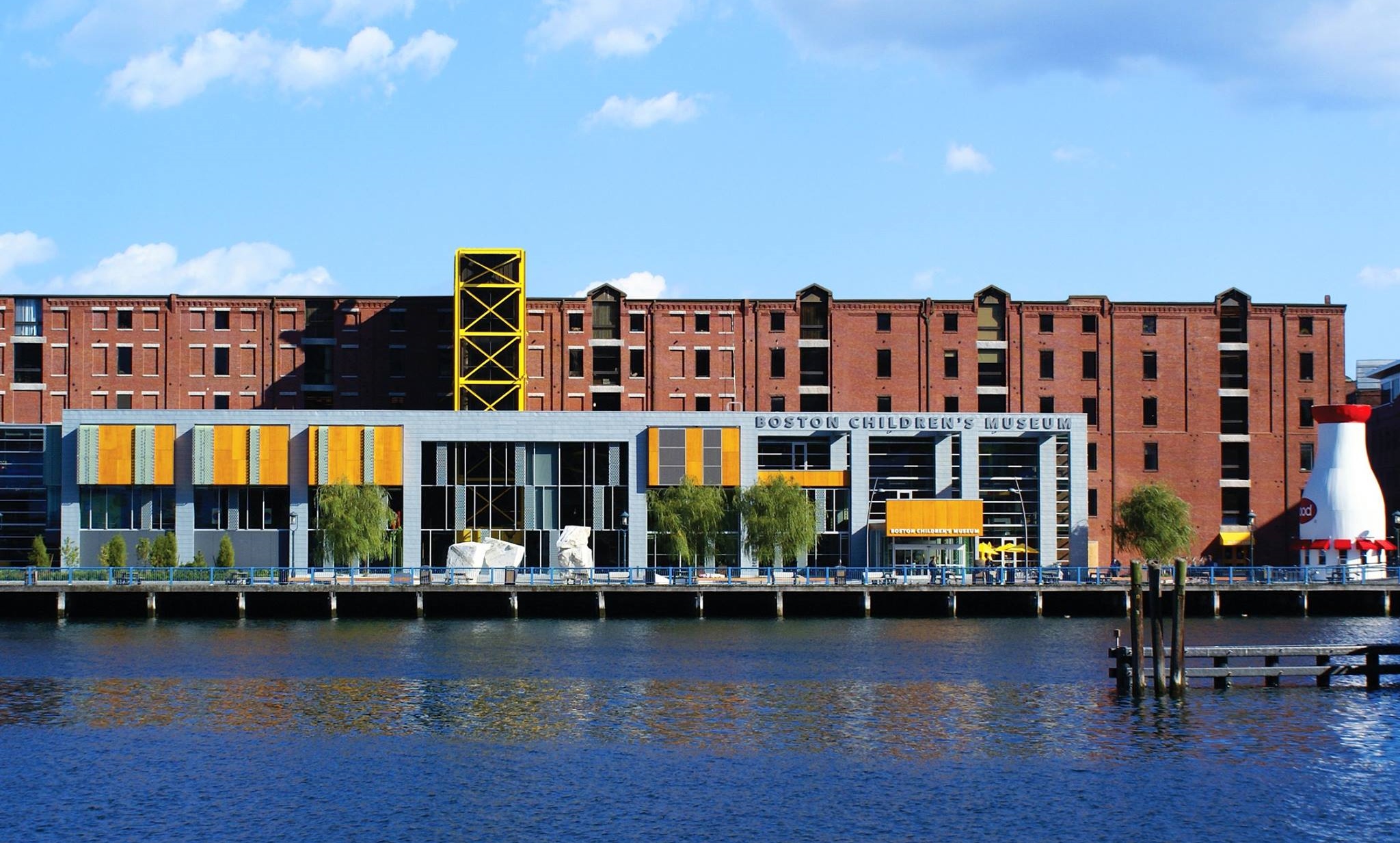 Boston Children's Museum, 308 Congress Street
Originally opened in 1913, the Children's Museum is a Boston hallmark as its iconic Hood milk bottle prominently displayed along the channel. Exhibits like the Construction Zone and Explore-a-Saurus keep kids learning all year round, and in the summer, "Boston Grownups Museum" events give adults a chance to play too, cash bar and DJ included.
Mayhew Wine Shop, 20 Melcher Street
Wine lovers must pay a visit to the Mayhew Wine Shop. They carry a diverse range of wine, offer vino classes, and host a variety of tastings. You can stop in for casual daily tastings, check out the weekly tastings on Thursday nights, and partake in seasonal tasting events, complete with pairings and recipe tips.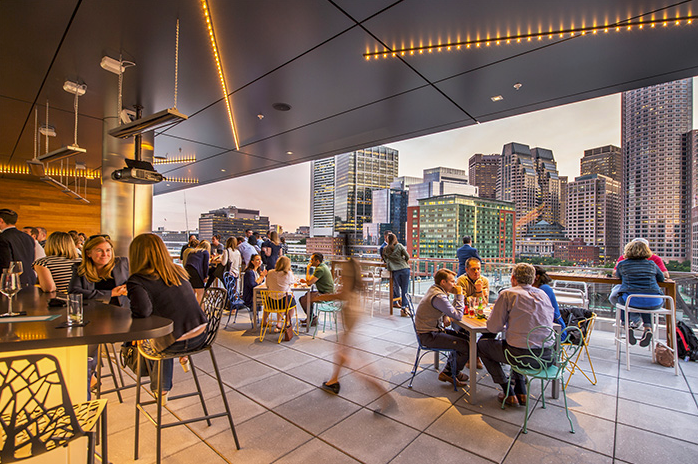 Lookout Rooftop & Bar, 70 Sleeper Street
For an upscale night out, head to the Lookout Rooftop & Bar atop the Seaport's Envoy Hotel. Here you can take in beautiful views of Boston Harbor and the city skyline and enjoy a wide selection of wine, micro brews, and craft cocktails such as the "Pain Killer," a mix of rum, fresh juices and nutmeg. Should hunger hit, Outlook Kitchen and Bar awaits on the level below.
The Lawn on D, 420 D Street
This space is the go-to location for outdoor events in the Seaport District, including live music and free fitness classes. Visit during open lawn hours for cornhole, bocce, ping-pong and other games, and check out Swing Time, a public art installation featuring illuminated swing sets.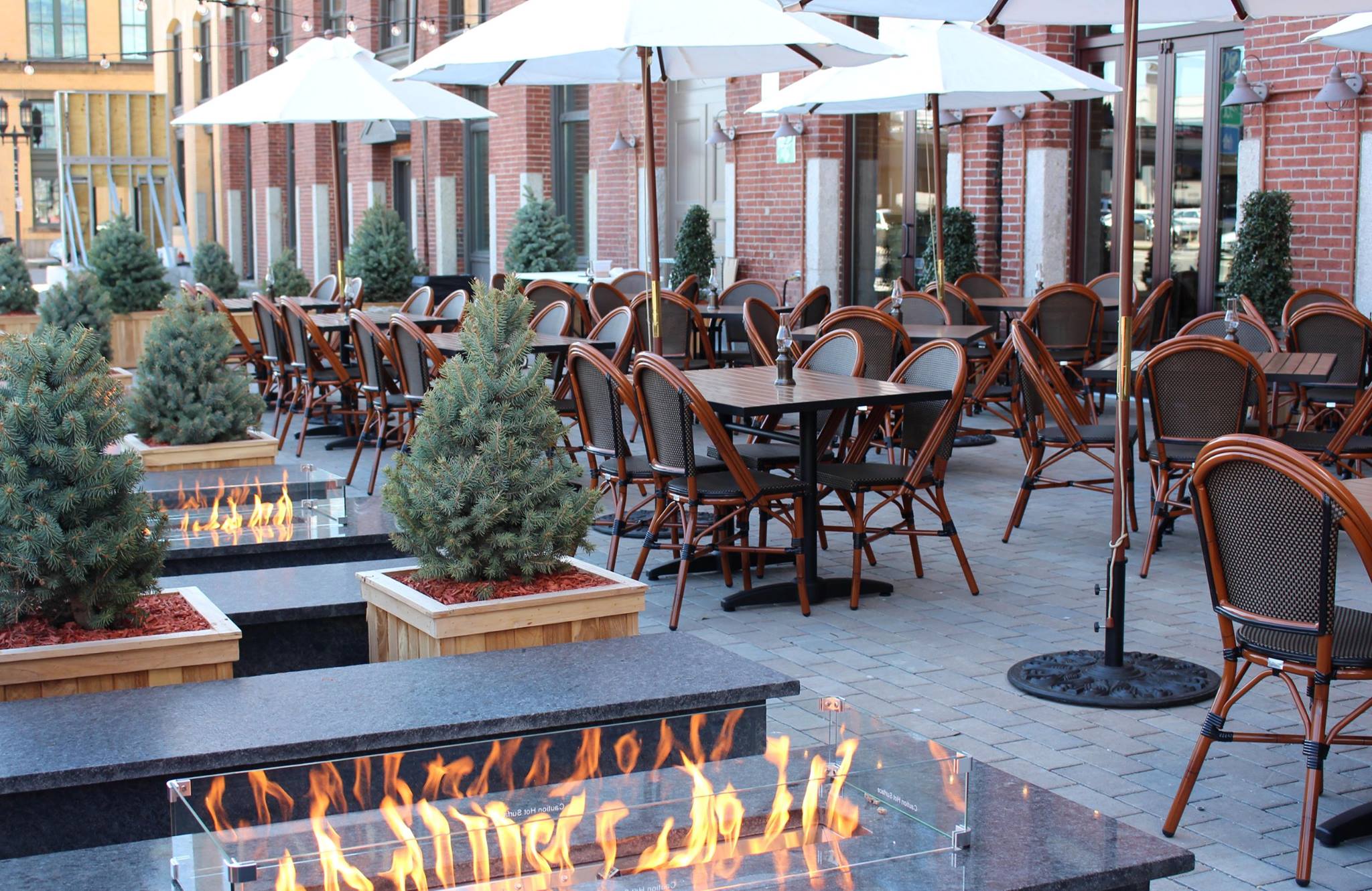 City Tap House, 10 Boston Wharf Road
City Tap House is a neighborhood favorite. With 60 craft beers on tap and 40 available by bottle, you're sure to find something you love. Pay a visit to this gastropub to enjoy live music, recover with a weekend brunch, or check out local events like the Labor Day Clam Bake.
Top photo: The Lawn on D; photo via website.