Since starting Coral Pheasant Stationery + Design in 2009, Nichole Michel has become the go-to stationer for engaged couples who are in search of creative flair and design joie de vivre.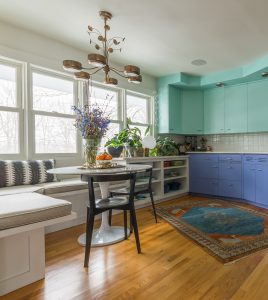 In addition to her bespoke invitation business, Nichole and her husband, Tim, have recently launched House of Michel which sells vintage furnishings purchased at estate sales, flea markets, thrift shops and antique stores. The couple has no single particular style, but is drawn to mid-20th century modern items.
Their most recent project, refurbishing and furnishing their new home, has been much more personal. The home, located in the Westville section of New Haven, Connecticut, was built in the late 1950s.
The kitchen features original St. Charles metal cabinets, which had been restored by the previous owners and painted in unexpected shades of blue. Nichole and Tom took their design inspiration for the entire home from the cabinets and have created what Nichole describes as "a mashup of mid-century mod, Hollywood Regency, Asian and taxidermy."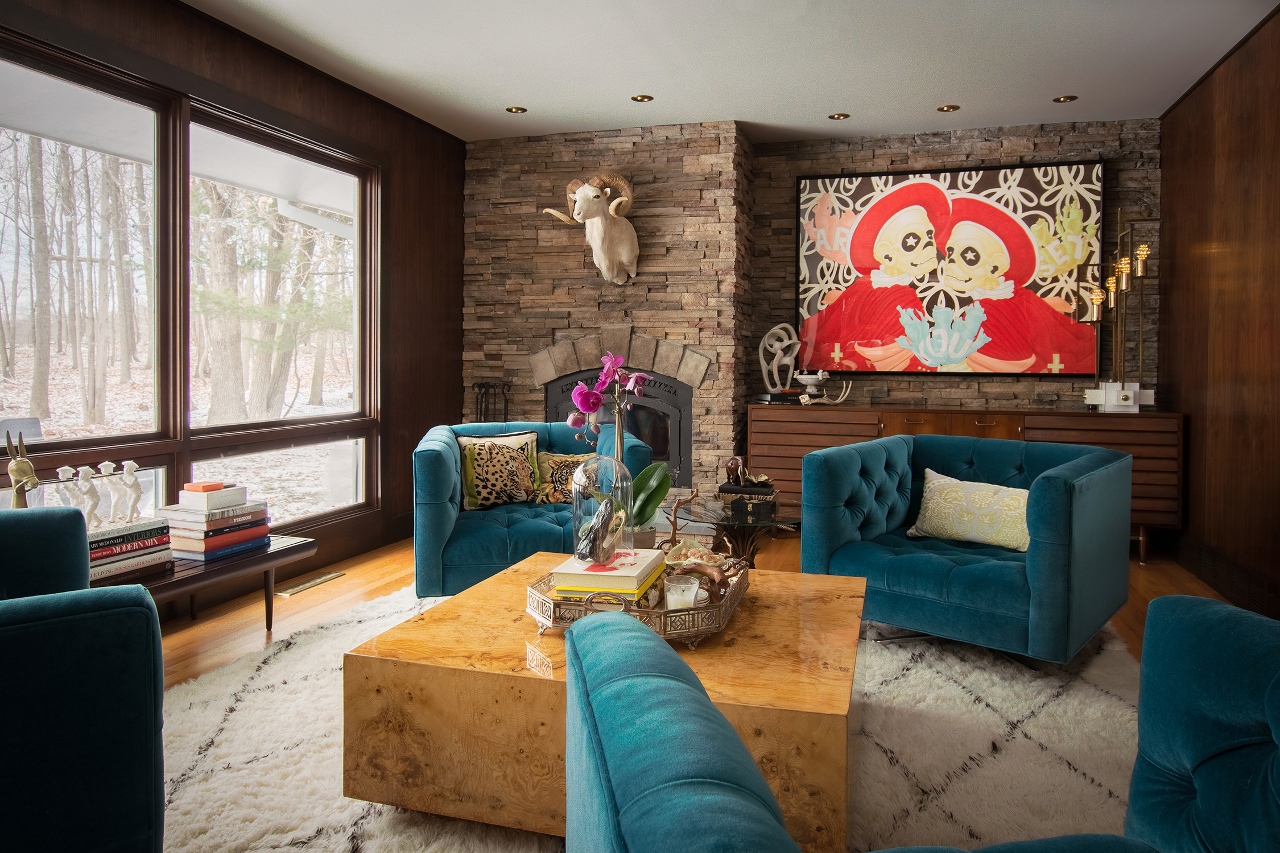 "Most of the upholstered pieces, like the couch and the blue club chairs, are from big brands like Crate & Barrel and Jonathan Adler," Nichole says.
One of the few pieces that made the move from their former home is a Gampel-Stoll elephant console table, which is now in the dining room.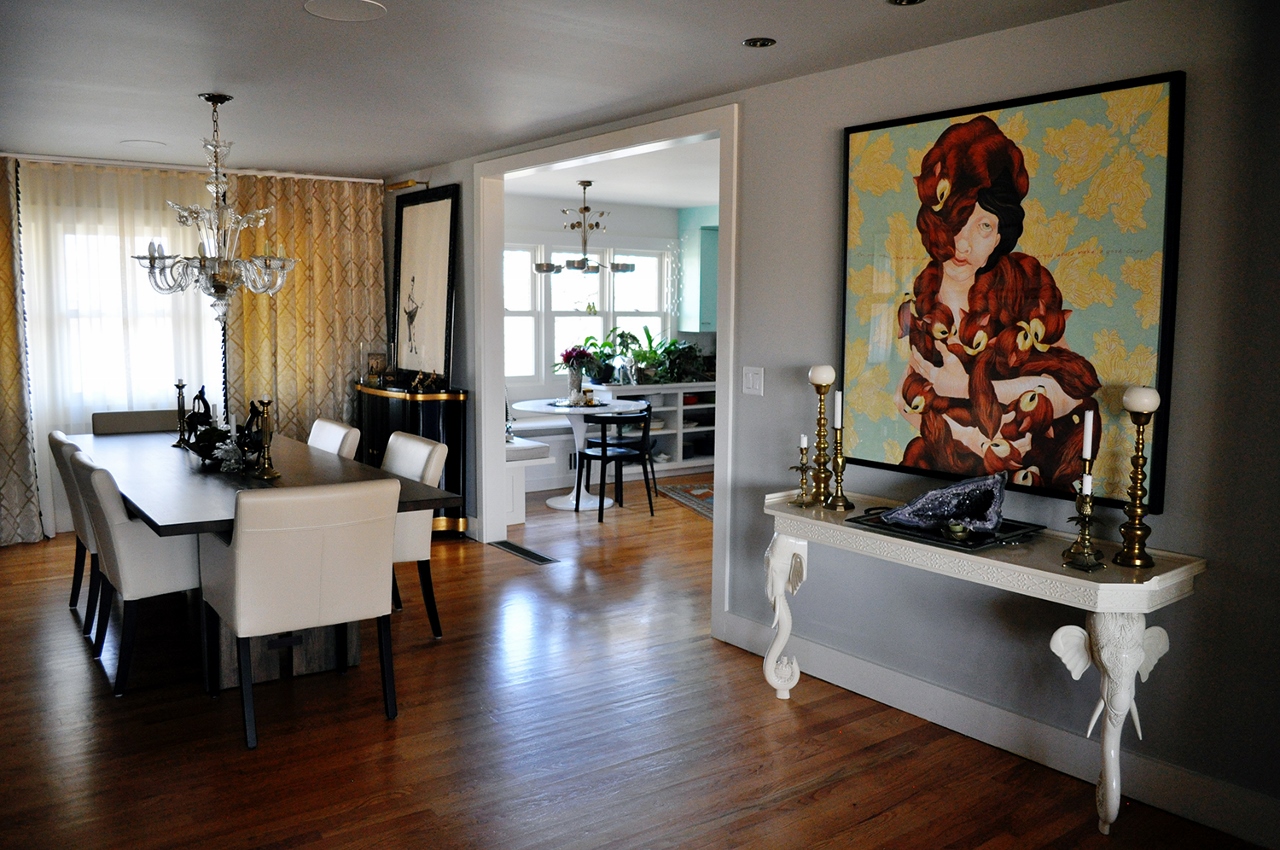 "Elvis [Presley] had the console in his entry hall," said Nichole of the unusual piece.
While she's thoroughly enjoyed her latest venture, she plans on continuing with her stationery business for the foreseeable future.
"I have great clients with the stationery, but I also have time to go to estate sales," she says. "I enjoy the balance of stationery and design."