Text by Janice Randall Rohlf
There are vacations and staycations. But what if you just want to get out of your house for a couple of days, and have a total change of scenery without dealing with trains or planes? For someone like me who lives 60 miles outside of Boston, a night or two in the city is just enough to recharge my batteries by plugging in to the buzz of an urban setting. I recently had the opportunity to join a group of fellow media types for such a weekend and highly suggest the itinerary we followed as a template for creating your very own personalized getaway.
Where to Stay: The Royal Sonesta Hotel (Sonesta.com/Boston) is something of an icon, commanding a perch on the Charles River from which it's easy to get to Harvard Square in one direction and downtown Boston in the other. Let's call it the best of both worlds. One of the nice things about an abbreviated vacation like this is that, if you're so inclined, you can splurge on a room without breaking the bank. The Sonesta's newly renovated executive suites, with a modern yet warm vibe, have all the "ooh and aah" elements you need to feel pampered, including separate dining and parlor areas, two TVs and an amazing, huge LED-lit mirror in the bathroom. When you tire of admiring how nice that mirror makes you look, the views of the Charles River and Cambridge and Boston skylines are unparalleled.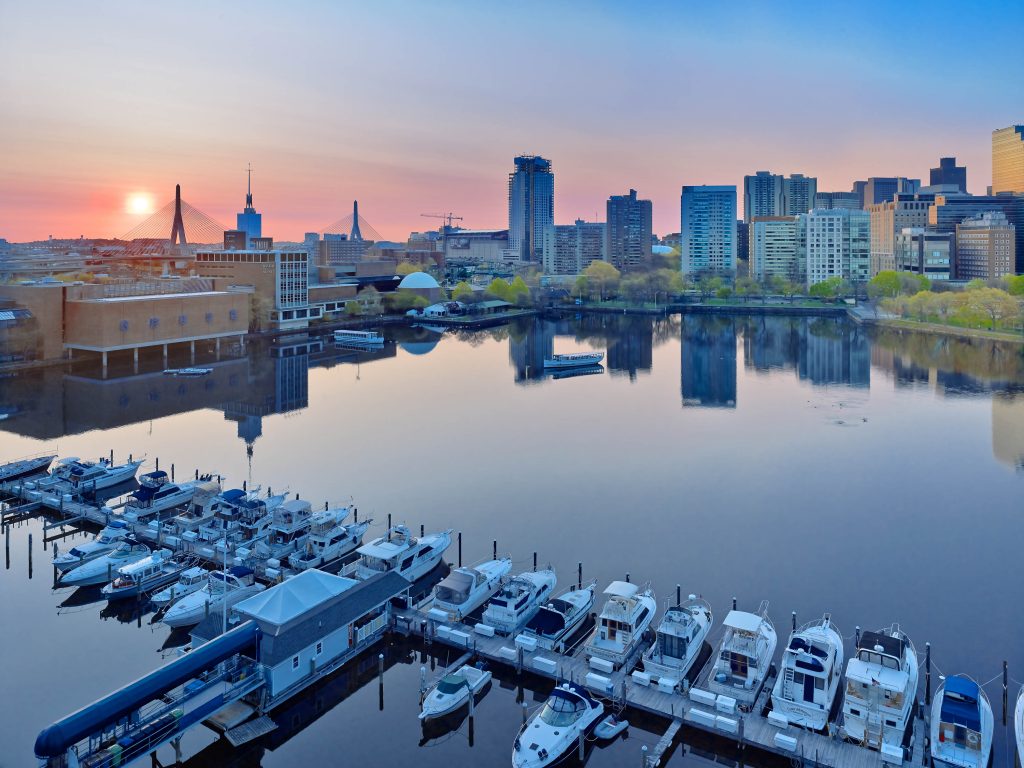 Where to Eat: Especially for a short stay, it's a real treat when a hotel's own dining is so good you don't feel like you have to spend precious vacation time combing through online resources like Yelp and Eater. The Royal Sonesta's ArtBar (artbarcambridge.com) recently unveiled an exciting new look and seasonal menu that are attracting the attention of locals as well as out-of-towners who enjoy having the option of dining outside—on the patio, at the bar or, perhaps most fun, at a fire pit table sharing plates like chilaquiles with pulled duck confit, loaded fries and s'mores (the marshmallows are made in house) served in campfire skillets. Choosing to eat indoors, however, is far from a consolation prize. On the contrary, the dining room redesigned by db2/ARCHitecture rocks a new light color palette that puts the art—it's called ArtBar, after all—at the forefront. This is not your grandmother's hotel art collection. With one of the first corporate hotel programs dedicated to original art, Royal Sonesta Boston features original art by many of the most vital and respected contemporary artists of our time including Andy Warhol, Aaron Fink and Dennis Croteau.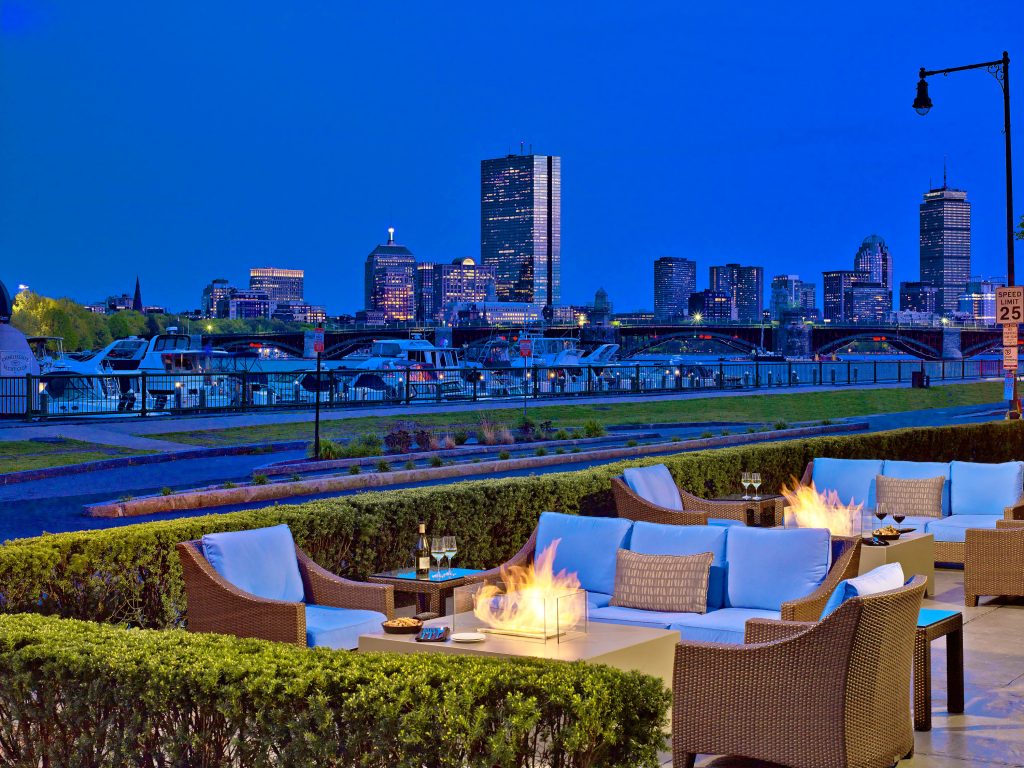 What to Do: We opted to head into Beantown for a Boston Brunch Cruise (boston-sailing.com) and, because it was a nice day, set out on foot, following the Rose Kennedy Greenway most of the way to our destination, Rowes Wharf, just behind the Boston Harbor Hotel. If hoofing it is not your idea of fun, you can hop on the T's Red Line at the nearby Charles Street Station, get off at South Station, and walk about five minutes from there. Docked at Rowes Wharf is the Classic Harbor Line's "Northern Lights," a 1920s-style luxury motor yacht, which we boarded for a cruise that took us out into Boston Harbor for 2 ½ hours of a narrated tour of the Boston Harbor Islands punctuated by what I'll call "pre-brunch," brunch and dessert. Pace yourself, as the food spreads are varied and generous, thanks to Northern Lights' new onboard chef, Nick Clayton. A cash bar offers the usual libations as well as specialty cocktails.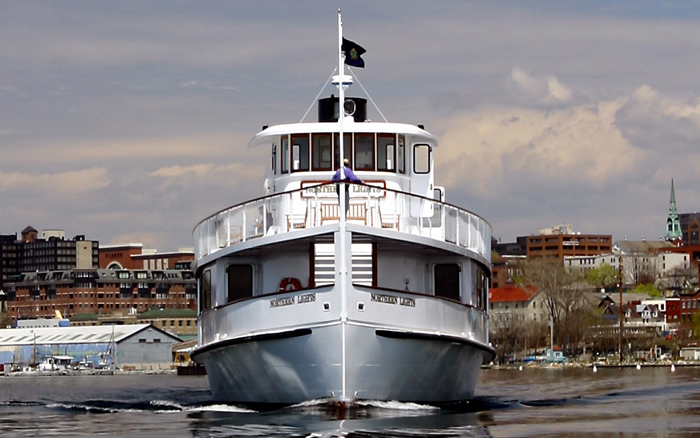 What to Do Next: Back on solid ground, we set out on foot once again, this time to the new, Boston outpost of City Winery (citywinery.com/boston), an intimate concert venue, working urban winery, restaurant and private event space that already has successful locations in NYC, Nashville, Chicago, Atlanta and Washington, D.C. One fun option is to take a behind-the-scenes wine tour and tasting, like we did. Winemaker Stephen Feke, a walking, talking encyclopedia of wine making, is a hoot! He can answer any question about wine that you might have. Wine aside, if you can't find a way be entertained in this rustic-chic multidimensional 30,000-square-foot food-drink-music mecca, there's a problem. Nab a ticket to one of the almost nightly live performances, or you can just pull up a chair at the bar for one of a dozen wines on tap (more wines, beer and spirits are also available) and a Share Plate of Mediterranean-inspired food (think wild mushroom flatbread and risotto balls with arrabbiata sauce).  Or simply enjoy a meal with friends in the cozily contemporary restaurant. You can thank us later!