In Boston, what is arguably one of our country's most charming and historic cities, the Beacon Hill neighborhood stands out for its flawlessly-preserved cobblestone streets and brick facades. Every street is steeped in history, the restaurants are varied and the shopping eclectic and unique.
This neighborhood is made for walking, and any wrong turn can only lead to another pleasant surprise. Grab some comfortable shoes and explore the gas-lit streets, where the window boxes are a flower lover's delight. For those who prefer more structure to their explorations this self-guided tour is filled with info.
Toscano: 47 Charles Street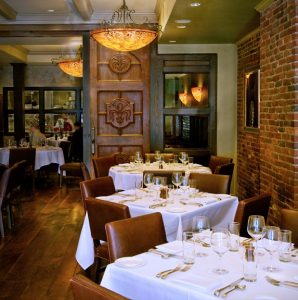 This restaurant, which offers diners a true Tuscan experience, is a favorite of Beacon Hill residents. A lengthy menu filled with house-made pastas, artfully-prepared seafood, and hearty beef and veal dishes, keeps Beacon Hill dwellers returning again and again. An expansive selection of thin-crust pizzas, salads and appetizers make Toscano the perfect place for a weeknight bite while the elegant dining rooms and white linens allow it to serve equally well for date nights and special occasions.
The Sevens: 77 Charles Street
Every true neighborhood needs a pub and, for Beacon Hill, it's The Sevens. The historic local dive has been reincarnated into a neighborhood pub – complete with jute box and dartboard – where fishermen and investment bankers rub elbows. In continuous operation on this site since 1933, newspaper articles mounted on the walls recount the establishment's long and storied history. Be sure to try the signature Sevens Dark Ale brewed by the Harpoon brewery in Boston.
The Paramount: 44 Charles Street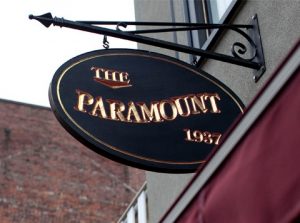 Even well-heeled Beacon Hill-ites need a place for an amazing breakfast and this is it. Some may shy away when they see the long lines, but regulars know that the queue moves quickly and the food is worth the wait. You'll find hefty omelets in the morning, creative sandwiches at lunchtime and an approachable selection of comfort food in the evening.
Boston Common & Boston Public Gardens: Beacon Street
Even for longtime Boston residents, there is something to be said about playing tourist for a couple of hours here. The Swan Boats have been charming visitors since 1877, the bronze Make Way for Ducklings statues are often decked out in holiday finery or, if it's playoff time, the uniforms of one of Boston's hallowed sports teams. The people watching is superb and the Statehouse proves the perfect backdrop for photo ops.
2nd Time Around: 82 Charles Street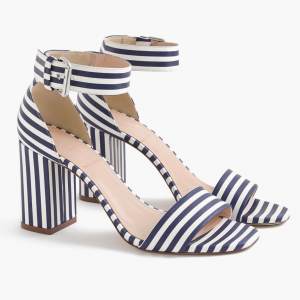 A Boston consignment shop where each location (there are several in Boston) caters to the neighborhood clientele. At the Charles Street location, a shopper can hope to acquire Kate Spade, Lilly Pulitzer, Tori Burch, or other designer labels. The shop is small and narrow, but well organized and easy to navigate and the prices a fraction of the original.
Tatte Bakery and Café: 70 Charles Street
If your energy starts to lag from having too much fun, swing into this bright and airy French-inspired café for decadent baked goods such as seasonal fruit tarts, cookies and cakes, or the kouigh-amann, a Breton version of the croissant with a crispy caramelized sugar coating and a buttery dough. For a more substantial meal, try the quiche, croque monsieur or one the tartine selections.
Top photo by Shahd Husein.