Today's interior designers rely on an arsenal of mobile applications to dial up inspiration, save precious time and keep pace with tech-savvy clients. Homeowners staring down a one-room remodel or a whole house affair can take a cue from the experts and arm themselves with a few apps to power the design process. With nearly as many apps as there are accessories for a side table, sifting through their various functions can be a full-time job.
Staying on top of the latest design apps—and conquering the old standbys—is essential to today's interior design business. "High-tech solutions are expected by today's clientele," observes Andee Schell of AMS Designs in Greenwich, Conn. "Millennials in particular are so technologically advanced that we have to keep up or risk losing them to their own devices."
When scouting a new app, Angela Hamwey, CEO and founder of MacKenzie & Company in Hyannis, wants the whole package wrapped up in a user-friendly interface. "It's like finding the perfect guy," she muses. "I want an app that brings all of the elements together: style, intelligence, good looks and support."
Apps range from the commonly used Pinterest and Instagram to those that are much more specific to home design. Though the mix of favored apps varies based on each firm's needs, the two designers share how five diverse apps complement their business goals and free up time to focus on fabrics and finish hardware. Armchair designers will like these too.
PINTEREST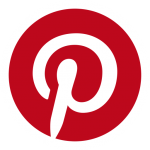 The app for the social bookmarking site allows users to hunt down and save style inspiration and product ideas onto boards organized by room, style, color, texture and more. Pinterest is an indispensable resource for Hamwey, both for promoting the business and pulling together private design boards for clients. "Back in the day I was a huge collage girl, so Pinterest speaks to me," Hamwey says. "The app allows me to develop a great background of ideas to pull inspiration from."
INSTAGRAM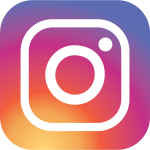 The photo-sharing app is an inspiration warehouse, with endless streams of photos and videos to connect designers with ideas from all over the world. "I follow accounts for event planners, florists and food stylists, gathering ideas from the colors, textures and combinations they use," Hamwey explains. "If I'm designing a bohemian-style room, then I find myself looking at flowing flowers and dreamy wallpaper."
1STDIBS
Through this virtual marketplace, designers have access to the world's most beautiful art, collectibles, furniture and more, without scouring antique shops and yard sales. "I can always find just the right object to show a client what we're working toward," Schell says. From an enormous selection of individual objects to curated collections searchable by style, the app is a designer's dream.
KRAVET 3D SPACES HOME DESIGN PLANNING
The home design and room layout app allows users to upload a photo of a specific room or select from sample room images. To settle on design ideas, users can move furniture around the room and play with any number of fabrics and color schemes. Designs can be easily saved and shared via email. Schell uses the showroom app regularly and generally finds it produces a useful room layout, but it's still not entirely what she needs. "I would like something softer and more realistic looking for the presentation part of my business," she says.
SCHUMACHER 24/7

With similar functionality to the company's website, the app allows users to search fabric patterns and motifs, filtering along the way to narrow by style, color and textile type. In addition to gathering inspiration for clients, trade members have special access to pricing information and ordering capabilities.
Written by Rebecca Mayer Knutsen