Wondering where to quench your thirst this St. Patrick's Day? With its heavy Irish influence and large Irish population, New England is home to some of the best Irish Pubs this side of the Emerald Isle. Here are some of our favorite local spots for grabbing an Irish Coffee or a pint of Guinness. Cheers!
Buskers
This cozy little gastropub along the cobblestones in downtown Newport features a great selection of authentic Irish eats, including homemade brown bread. There's also a large selection of Irish whiskeys, scotch, cocktails and over 20 beers on tap, as well as live music on the weekends.
178 Thames Street, Newport, RI
Fastnet Pub
Another Newport gem (there is a large population of Irish folks in the city by the sea), Fastnet Pub was named for the southernmost lighthouse in Ireland. This traditional Irish Pub serves up tasty favorites such as fish and chips and bangers and mash. They have traditional Irish music sessions every Sunday night, and draw large crowds of fans for soccer and rugby matches on game days.
1 Broadway, Newport, RI
Patrick's Pub
This pub owned by Patrick Griffin from Athlone Roscommon, Ireland, serves as a hub to Providence's Irish community. There's traditional Irish entertainment, Irish music and step dancing, and traditional Irish foods.
381 Smith Street, Providence, RI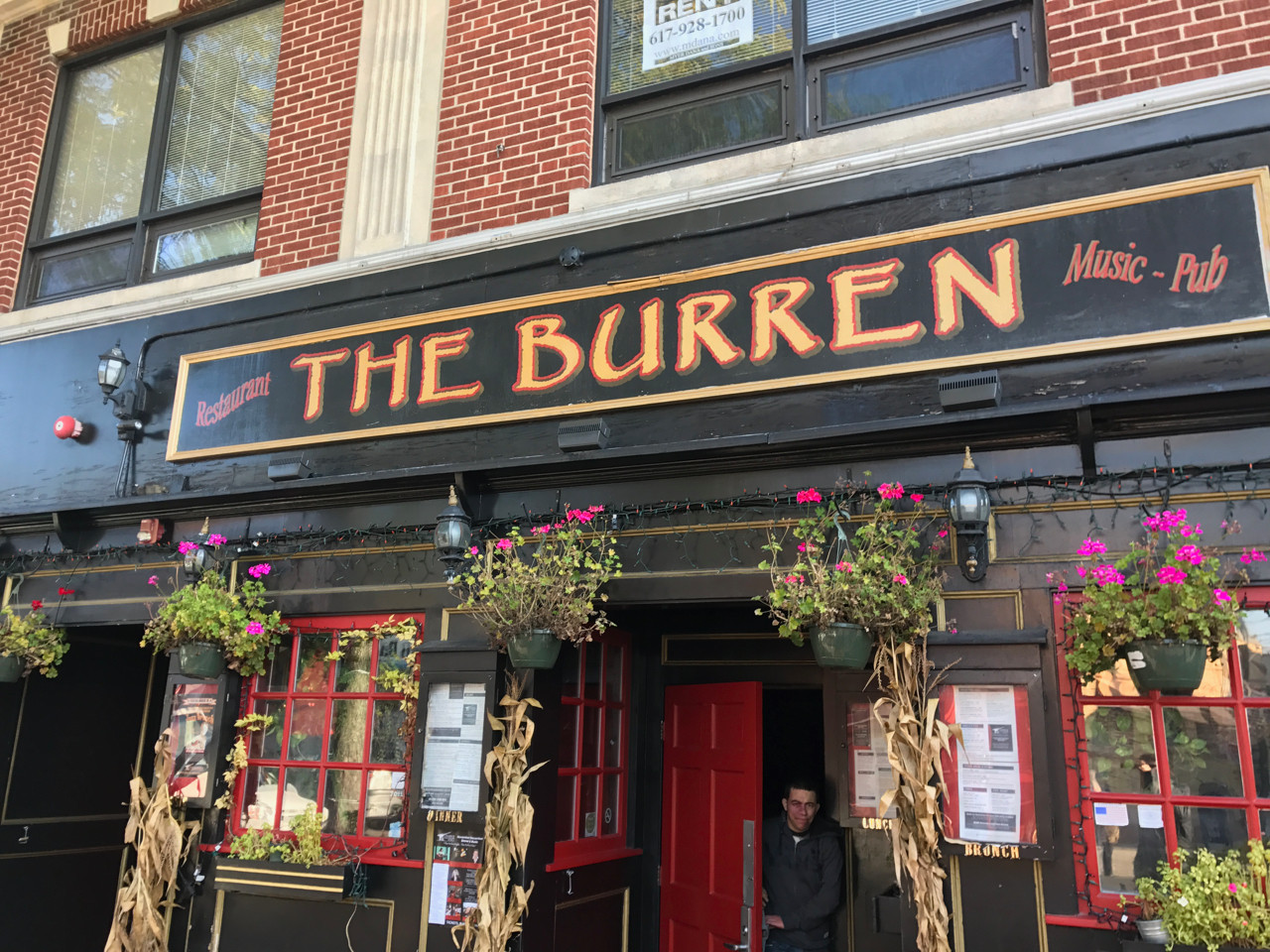 The Burren
Named after  the rocky area near the Cliffs of Moher in County Clare, this spot, founded by Irish musicians Tommy McCarthy and Louise Costello, is highly regarded around Boston for its trad sessions (traditional Irish music).
247 Elm Street, Davis Square, Somerville, MA
Green Briar
Every Monday night they host the longest running traditional Irish music session in Boston, and our official Irish insider claims this pub has one of the best ones around!
304 Washington Street, Brighton, MA
Liam Maguire's Irish Pub and Restaurant
If you're lucky, you'll get to hear Liam Maguire himself (of County Tyrone, Ireland) sing and play his guitar, and your friendly bartender may just sing along while pouring your pint too. Besides beer, this pub serves many traditional Irish favorites such as Irish tea, Guinness stew and Irish egg rolls.
273 Main Street, Falmouth, MA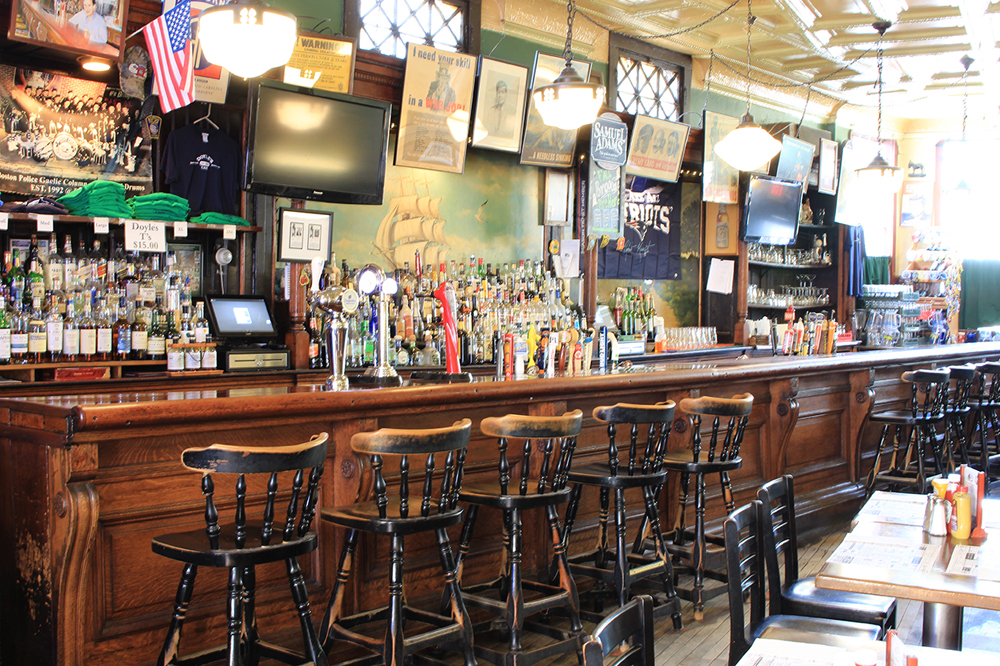 Doyle's Cafe
The first bar to put Samuel Adams beer on tap, Doyle's  sits right down the street from the brewery, and is a popular stop before and after tours. Founded in 1882, it's one of the oldest Irish pubs in Boston and the mementos on the walls bring  Boston's history to life.
3484 Washington Street, Jamaica Plain, MA
McGrath's Irish Pub at the Inn at Long Trail
This family-friendly pub serves  Guinness as well as the state's largest selection of Irish whiskies. A traditional pub menu is served daily, with live Irish music every weekend.
709 Route 4, Sherburne Pass, Killington, VT
Anna Liffey's
This is said to be the first Irish pub in New Haven, founded by Patrick Mansfield, an Irishman who grew up working in his father's pub in Ireland, before emigrating to NYC and eventually landing in New Haven. There's live music, soccer game viewings and an all out party for St. Patrick's Day, as they're conveniently located right along the parade route.
17 Whitney Avenue, New Haven, CT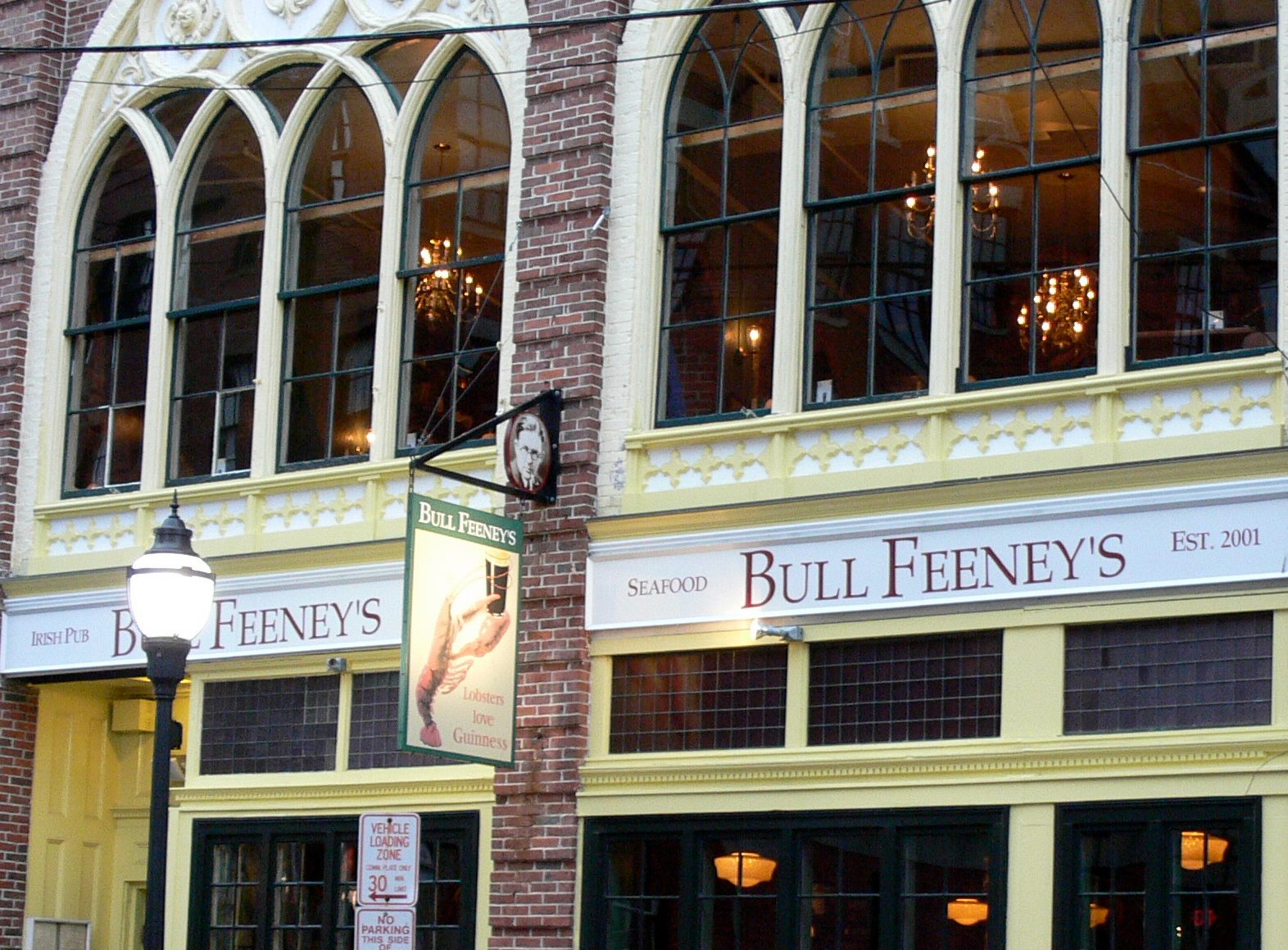 Bull Feeney's
An authentic Irish restaurant serving hearty Irish fare with a little Maine influence mixed in (lobster has inevitably made its way onto the menu). They feature a great collection of Scotch and Irish whiskies along with imported and local Maine beers, There are also fireplaces, views of the Atlantic and entertainment nightly.
375 Fore Street, Portland, ME
By Allie Herzog