A curated guide to great gifts in New England
This year's holiday season is unique,  sprinkled with many things we have never experienced in New England. While 2020 has presented an abundance of challenges, there is much to celebrate here in our corner of the world. Craggy coastlines, verdant valleys, magnificent mountains, and an abundance of great spots to shop for novel gifts for the holidays are just a few of things sparkling here in New England. Now is a great time to crank up the holiday music, light your favorite candle, crack into the peppermint bark, and check out a dozen great gifts that support our local shops this holiday season. Cheers to 2021!

For the nautical lover
Golden cod $225
What if people got gold medals for doing the things that make their hearts go thump…things like catching live fish and creating a stunning pottery line? Sisters Caroline Eldridge and Lauren Grainger did just that. The siblings were inspired by their Uncle Geoff who owns the Grainger Pottery in Marion. Geoff's love of sea life and urchins inspired him to create and design a pottery collection that celebrates his hobbies of fishing and ceramics. The sisters have expanded the concept into Cape Cod, a special spot where a historic love and appreciation for marine wildlife and art created the perfect spot to set up shop. The team created 100 different species of fish, and other sea life and opened a satellite shop on Cape Cod. Their molds are designed from real fish, shell or lobster, which gives them a lifelike feel. The creative siblings make pieces with a real gold finish celebrating the gold cod's symbol for good luck and prosperity. Did you know that the cod is the Massachusetts state fish and the State House has a wooden cod hanging as a remembrance of how important the cod has been to the state of Massachusetts?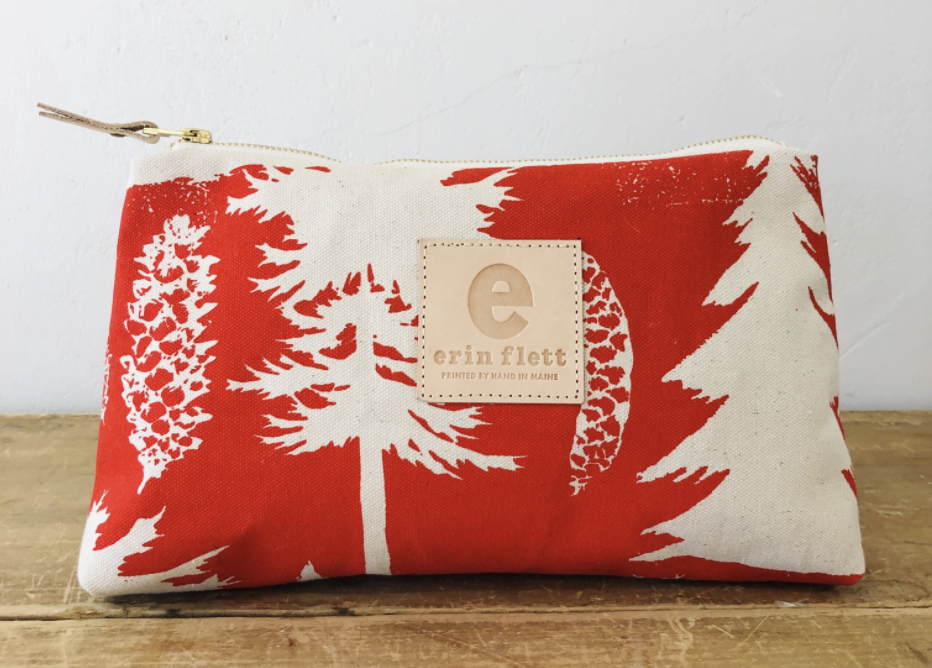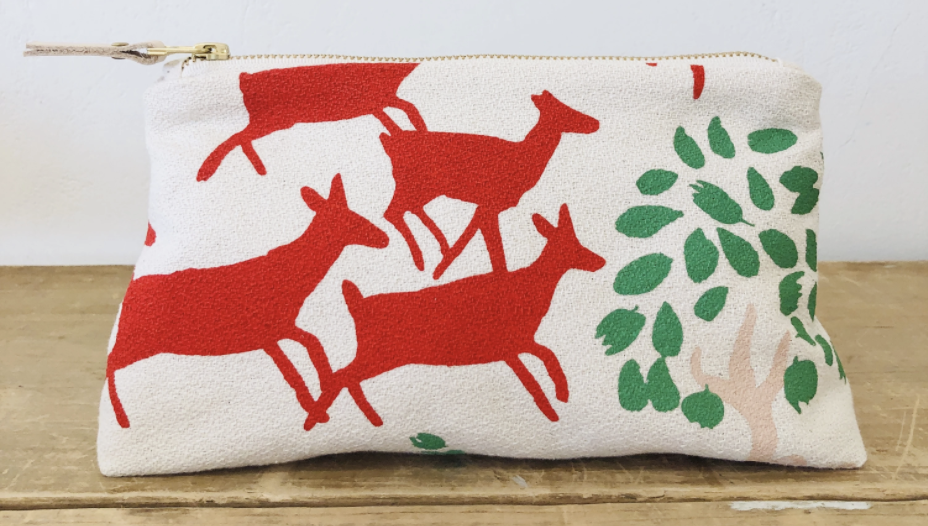 For the fashionista
Crew running deer make-up zipper bag $34
Designer Erin Flett embodies the essence of a local New England artisan finding inspiration around her and handcrafting beautiful pieces in the region. The passionate talent launched her company hand printing home goods with her husband, Maslen in their basement.  She then migrated to an old, Maine cotton mill and employed locals to help print, sew and ship her popular collections. The line includes pillows, bags, glassware, wall art, limited edition paper products, rugs, wallpaper and wall art.
We caught up with Erin this winter who shared the inspiration for one of her latest lines that includes running deer. While running in nature she encountered the beautiful creatures. While looking into their eyes, she was inspired to design a lovely line that includes the Crew running deer make-up zipper bag which is crafted from the highest quality canvas. Your make-up will love residing inside this spacious bag that is printed with a fun contrasting pattern. Another great gift idea is the Crew Ashley Pine Jen Bag that is both beautiful and functional.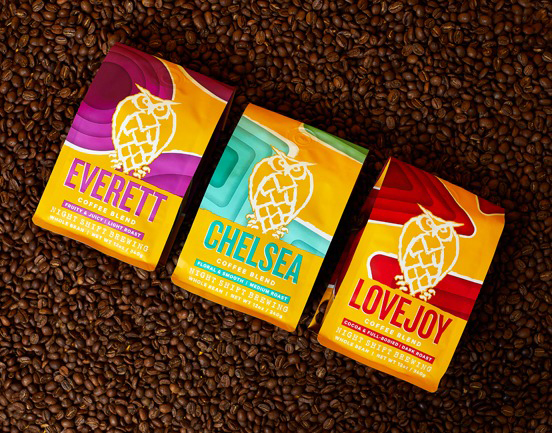 For the coffee connoisseur
Coffee subscription Prices vary
Enjoy a delivery of fresh coffee beans from local cities including Chelsea and Everett. The company was launched in 2012 by a trio of friends with a passion for home brewing. They also create memorable craft beers, seltzers, ciders, and wines in a variety of unique flavors and sell drinkware and swag.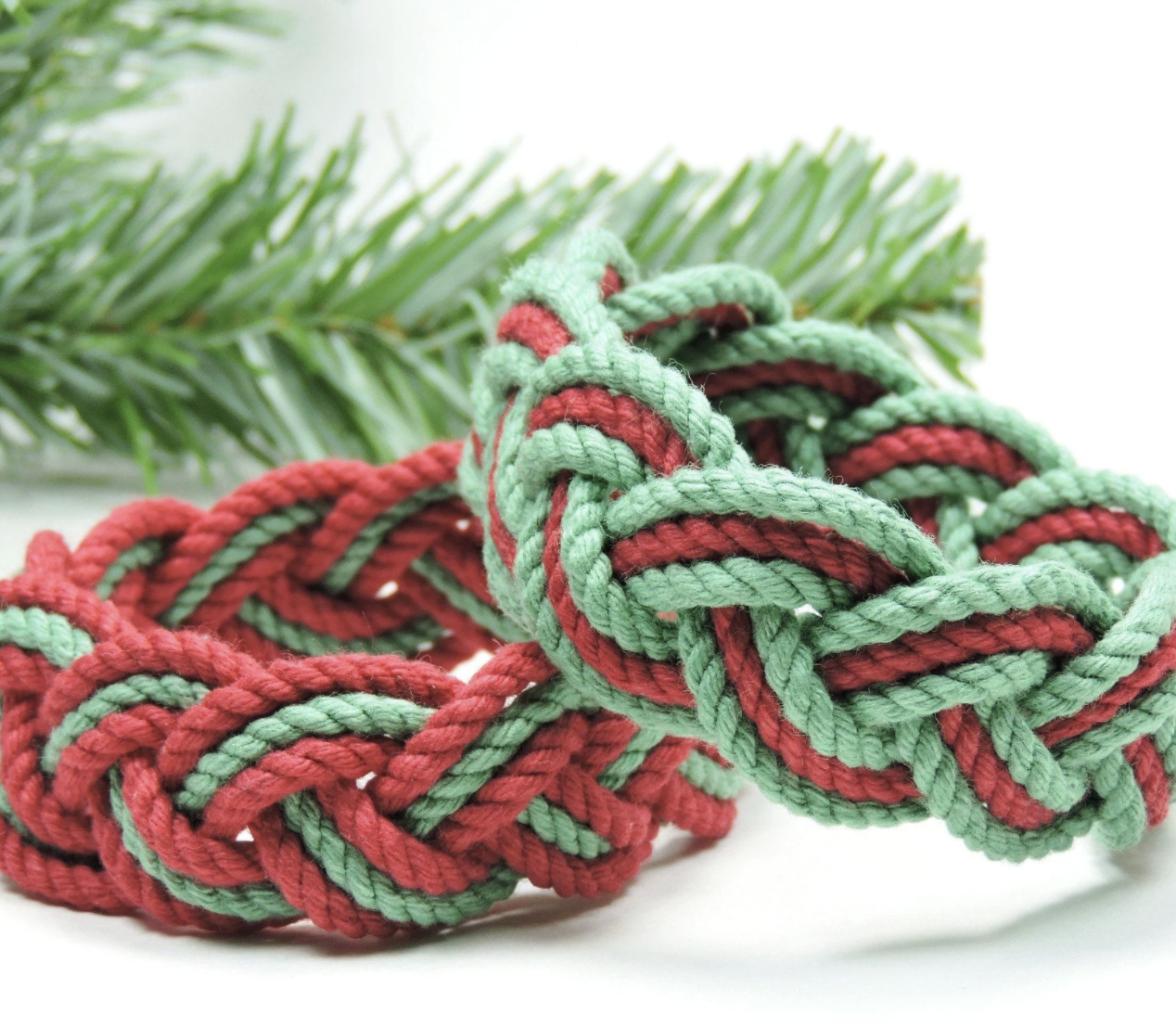 For the knotty New Englander
Mystic Knot Work
Striped Sailor Knot Bracelet $7
This classic sailor knot bracelet is the perfect stocking stuffer for New Englanders who love boats and beaches. The original Mystic Sailor Knot Bracelet has been made by the Beaudoin family family for over 50 years.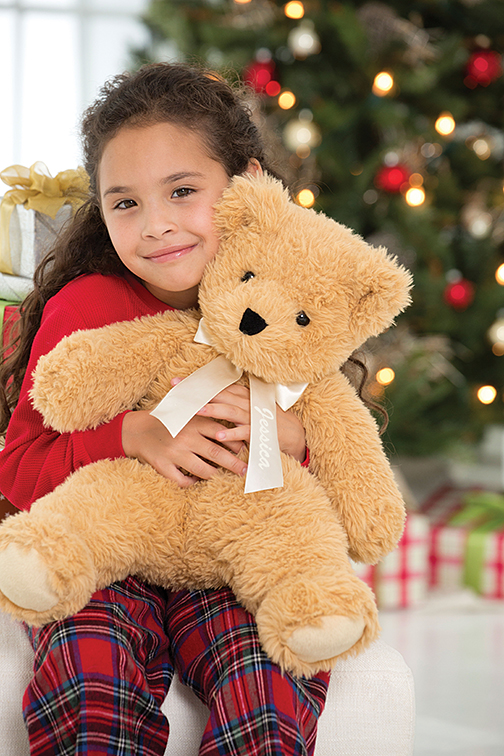 For the Snuggler
Vermont Teddy Bear
World's softest teddy bear $59.99
The name says it all. Baby-bunny softness makes this floppy Golden Bear extremely easy to hug and nearly impossible to put down. Stuffed with love in Vermont using 100% recycled stuffing. Finished with an Ivory satin bow. Guaranteed for life.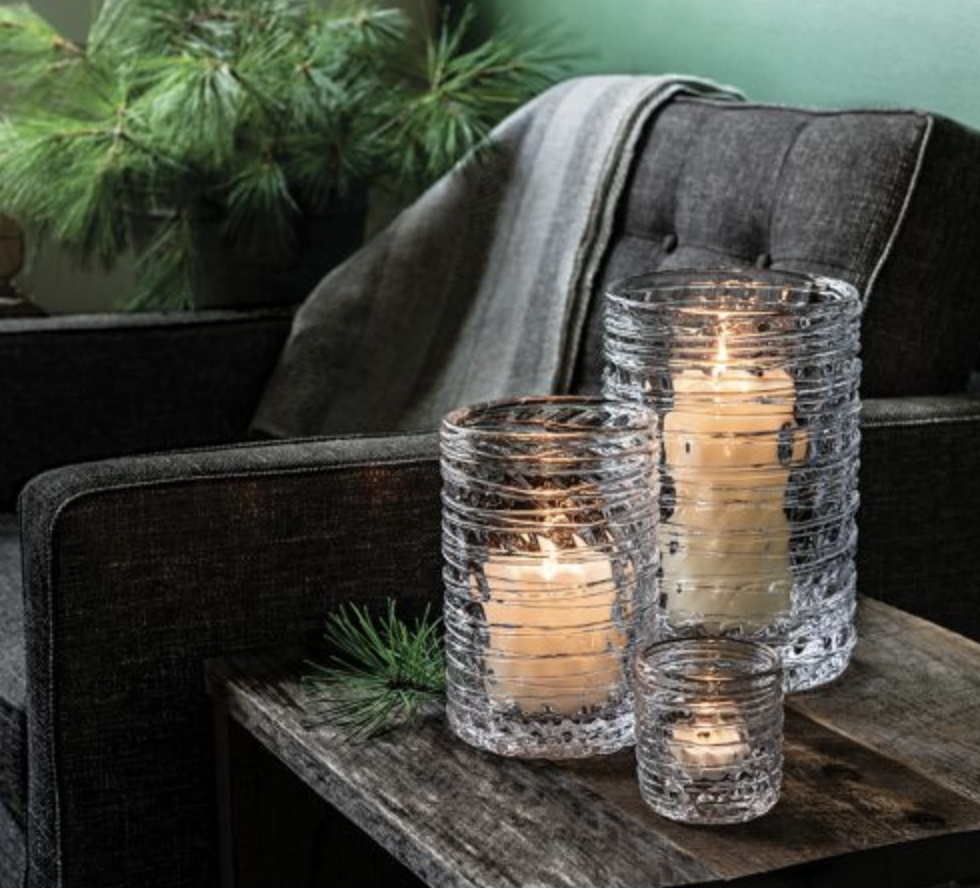 For the interior designer
Simon Pearce's new collection is named for Townsend, a quaint Vermont locale with an old-world feel. The collection feels so very New England. The company is committed to supporting Feeding America's efforts to end hunger through SHINE A LIGHT ON HUNGER.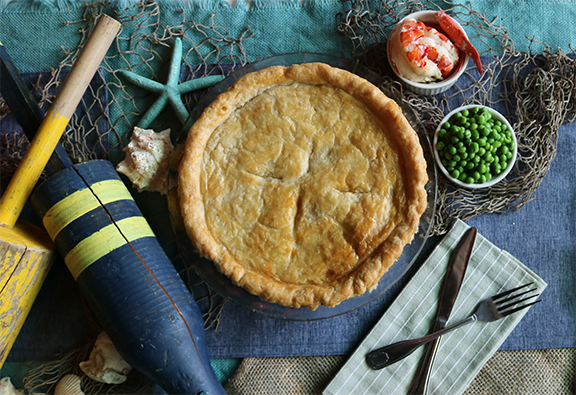 For the lobstah lover
Lobster Pot Pie, $60 plus shipping and handling
Give a taste of New England this holiday season with a Summer Shack Lobster Pot Pie which can be shipped anywhere in the US. New England's quintessential summertime seafood restaurant, the Summer Shack, launched online ordering for their Lobster Pot Pie just in time for the holidays.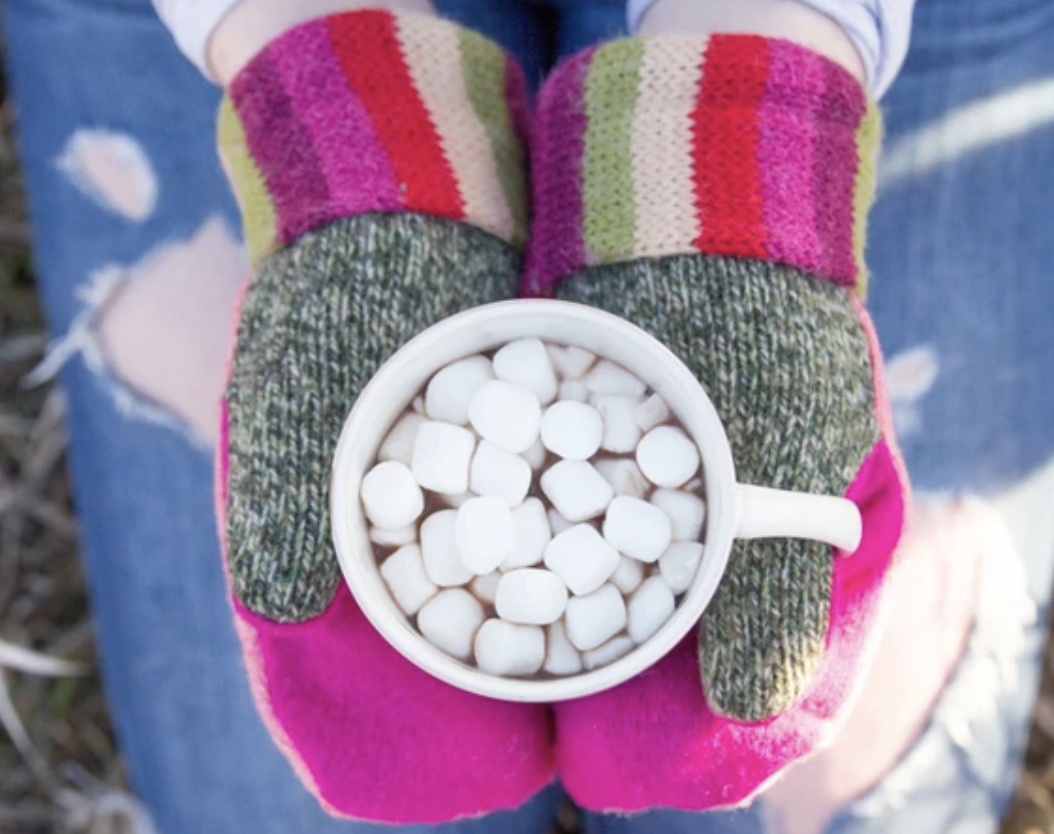 For the memory maker
Memory mittens, Prices vary
We love this bespoke idea from Jack & Mary Designs. You send them your loved sweater and they create a custom pair of mittens. They will also make a headband, scarf, skirt, Christmas stocking or flower pin!
Did not respond to email for images. Let me know if you need me to reach out if you can't get from website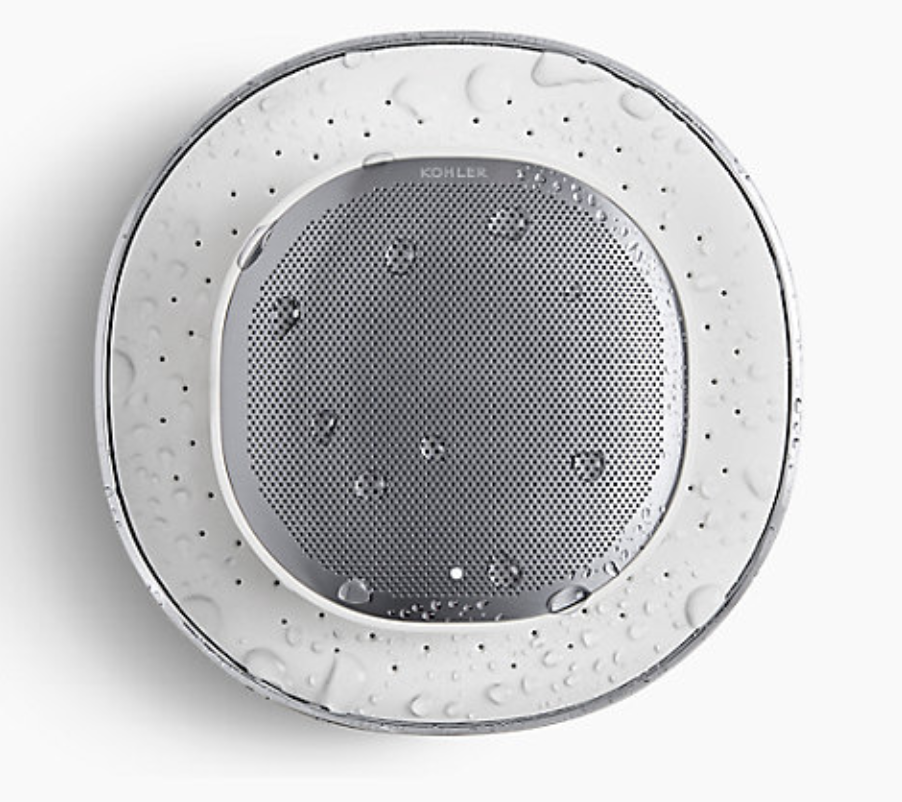 For the shower singer
Kohler Signature Stores in Boston, Burlington and Natick, MA
Moxie® showerhead and wireless speaker, Starting at $179.99
Channel your inner Beyoncé with the Moxie® showerhead and wireless speaker. This state-of-the-art  showerhead fuses a luxurious spray with a high-quality audio speaker with sound by Harman Kardon®. The all-new Moxie showerhead and wireless speaker elevates your everyday showering, turning any shower into an immersive sensory experience.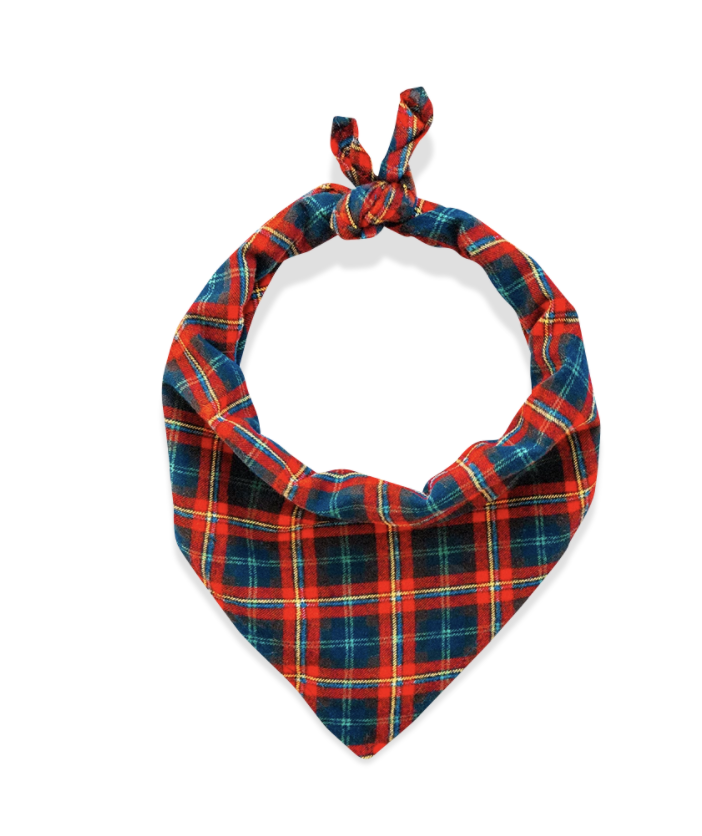 For the four-legged friend
Perfect for the pampered pooch, the company describes this bandana as," the most all-American, leaf falling, fire crackling, acorn popping, apple picking, pumpkin spicing, turkey roasting, eggnog nogging, hap happiest holiday cheering, cozy cabin flannel of all." A must fetch!
Did not respond to email for images. Let me know if you need me to reach out if you can't get from website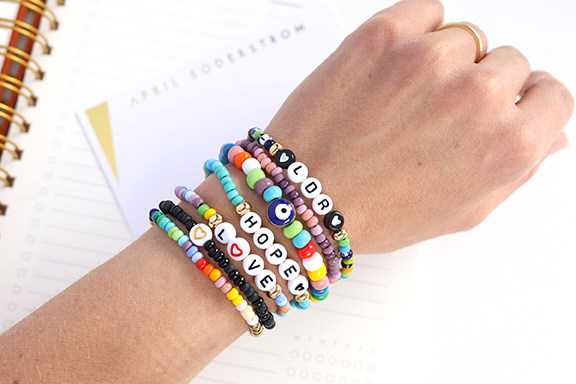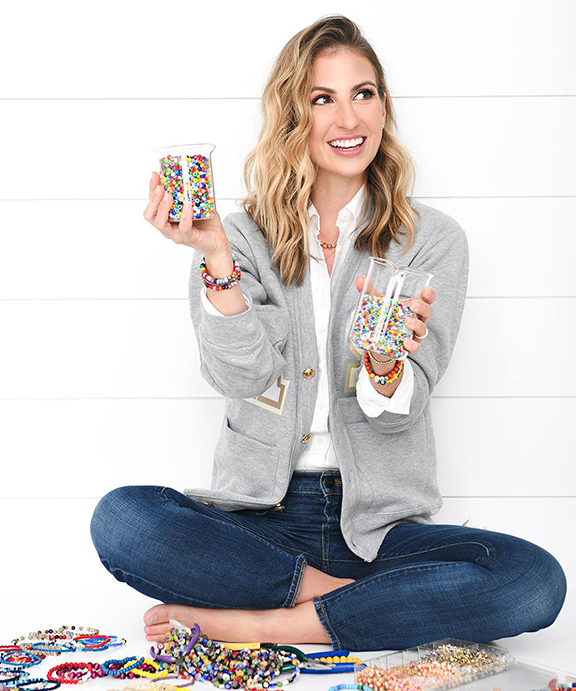 For the young-at-heart
Your family will love getting crafty this holiday season creating custom bracelets. You get to select the exact letters/words you'd like and request colors for a fully customized bracelet-making Name Game Kit!  The only thing you'll need is scissors and some superglue to keep those knots secure once you finish off your masterpieces.
Text by Stacey Marcus