Mastering the art of summer entertaining.
By Rachael Devaney
---
When spring showers wash away winter's remnants, southern New Englanders look for ways to step out into the sunlight in style. Whether it's a family barbecue, al fresco dinner party or small family gathering, guests always enjoy sun-kissed produce, fruit-enhanced cocktails and nature-inspired details. To help with the planning of your next outdoor fête, we sat down with the region's top caterers for their insider tips and tricks. Here's what they had to say.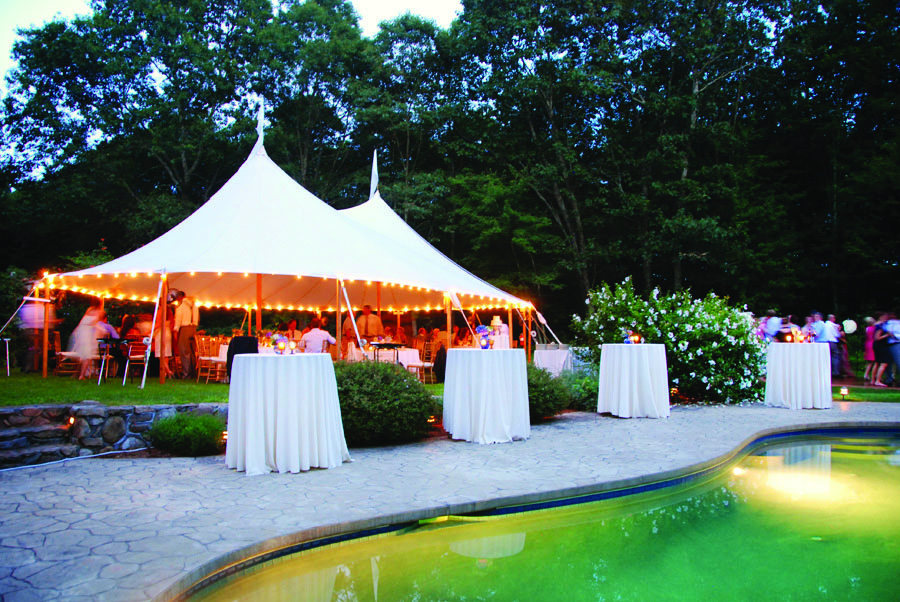 Entertaining outdoors: what to consider?
For Andrew Marconi, vice president of sales at The Catered Affair, there is a spectrum of situations to consider when planning an outdoor event, the first of which is the elements. The catering company, which has locations in Boston, Hingham and Cambridge, advises clients to always incorporate a "plan B" in case Mother Nature chooses to rain on your parade.
"Create a solid rain plan with your caterer and be ready to implement it at a moment's notice," says Marconi. "That way your party will be safe—and delicious—no matter the weather."
Aaron Messina of Russell Morin Catering & Events, located in Attleboro, Mass., and Newport, agrees and feels that the one thing that can't be controlled is the weather. "Part of your rain plan should always include a tent for guests and for your food," he says. "Tent companies are ready and waiting and can have a tent delivered to your party at a moment's notice. Hosts can also put tents on hold and confirm or cancel on the same day of the event."
Messina also suggests using disposable plasticware in place of glass and china, which can easily break from a swift gust of wind. "We often sway folks to use nicer plasticware when poolside or in a backyard because china and expensive glassware can be difficult to manage," he says. "There is also the option to go hands-free with grab-and-go foods like fresh lobster rolls and kebabs."
Other considerations include ensuring adequate power for buffet stations and outdoor lighting. If the event site is far from a home's outlets, or if the required power exceeds that provided by existing circuits, a generator is in order.
Passing the plate: when to DIY or hire a professional caterer?

The first thing Messina asks his clients to think about when considering catering services is the kind of
experience they hope to have. He urges hosts to consider "specifics instead of hypotheticals.
"We try to paint a picture based on the details of the event. If a host is inviting 24 people over for Thanksgiving dinner, we encourage her to think about everything from china to flatware to stovetop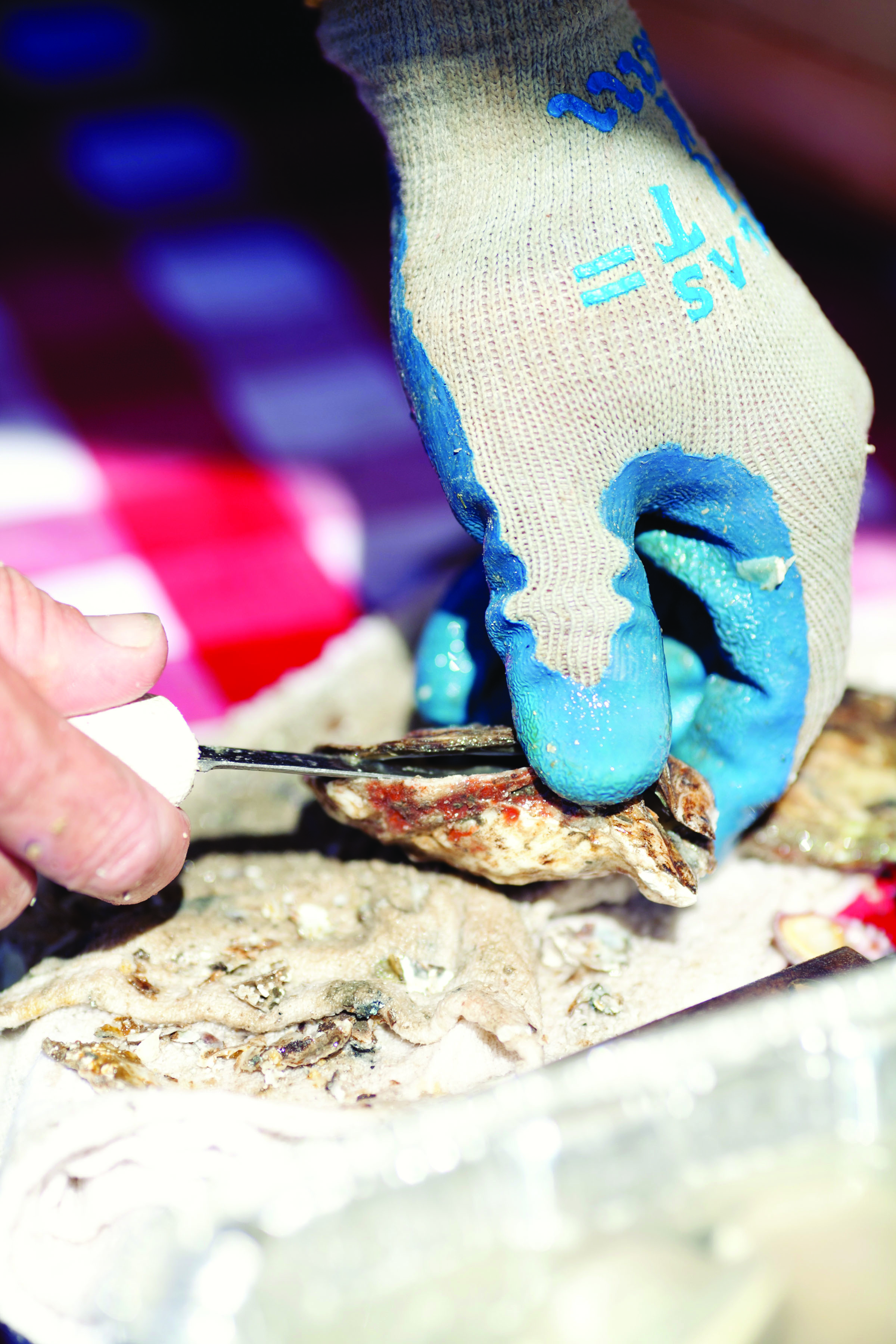 space," Messina says. "We also remind her that she may be running back and forth to the kitchen when she really wants to be socializing with family. Just having that conversation can be a wakeup call."
Through her family business, Pranzi Catering & Events, located in Providence, Nicole Mattiello has helped thousands of clients find a balance between DIY and catering services. Mattiello, who works as Pranzi's marketing and development coordinator, says clients often opt to take on some hosting responsibilities while hiring catering staff for simple tasks like clearing dishes and working the bar.
"Clients sometimes don't understand how much hosting can cut into their time with friends and family," she points out. "Party planners should remember that catering services include things like providing a personal chef, entrée drop-off service to an in-house event or even just theme development and setup. There are endless possibilities and service combinations that can help streamline a party or family get-together."
Tips and tricks that put the "summer" in summer party
When it comes to summer party planning, owner and general manager of Blackstone Caterers, John Edick, recently took his own advice and executed a flawless family reunion for 40 at the Norman Bird Sanctuary in Middletown, R.I.
Working with a "New England summer living" theme, he chose to be conscious of what the season had to offer, including views of the Atlantic, harvest-fresh vegetables and the region's best seafood.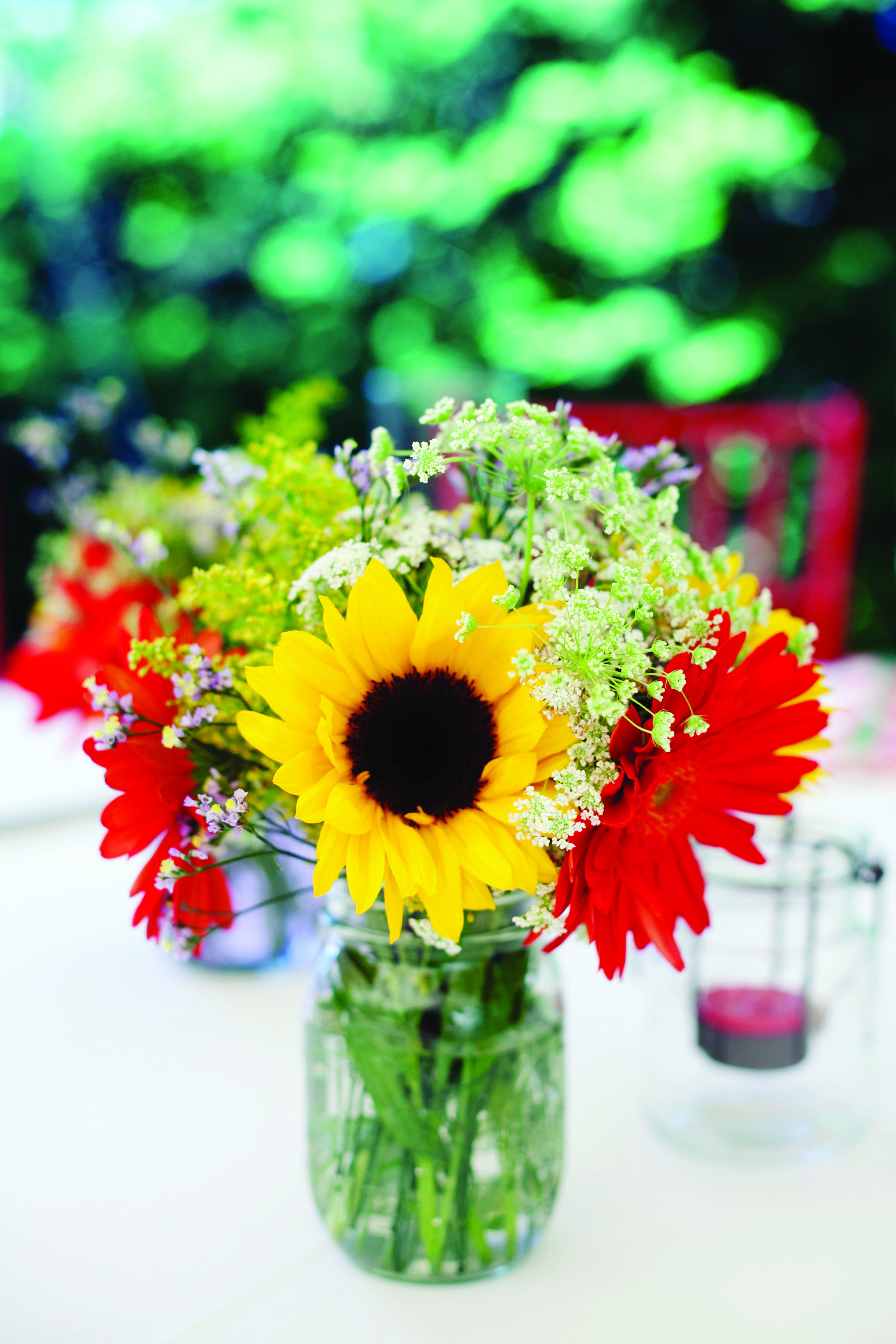 "By focusing on what summer means to New Englanders, it was easy to pull together a menu that featured a raw bar of lobster claws, oysters, clams and delectable shrimp," describes Edick. "And instead of cocktail sauce we put together a fun mignonette made from fresh honeydew melon and wasabi mustard. For dinner, we decided to stay casual with a buffet featuring steak, sliced and served cold with creamy horseradish sauce; a summer salad of tomato, cucumbers and seasonal vegetables; and a green bean salad tossed with just a hint of garlic and olive oil," he continues.
As his theme evolved, Edick was also mindful of drink selections. "We chose a rosé, a light Sauvignon Blanc, a Chardonnay and a light red wine to serve with dinner. We also offered an assortment of local beers and crisp cucumber water throughout the day." When guests arrived, they were given little beehives filled with freshly squeezed lemonade and garnished with regional fruits. The dinner table was decorated with garden-fresh flowers down its entire length.
It's important to factor in summer's heat and humidity when planning a menu, asserts Mattiello, who advises clients to stick with fresh and light options like grilled summer squash or vine-ripened tomato and mozzarella salad. "You might want to stay away from heavy meat options and instead offer grilled salmon or chicken kebabs," she contends. "It's not hard to distinguish a summertime feel; you just need to think of what makes you feel good and refreshed on a hot summer day."
Hot stuff coming through: sizzling party trends for 2016
Just like the seasons, party trends are continually changing and, this year, guests are seeking interactive food stations to motivate more fun in the sun.
"We always advise our clients to create a menu that will not only be delicious day-of but will keep people talking after the event," says Marconi. "One great way to do that is by creating interactive stations like our party-side guacamole station, where guests can build their perfect pairing of guacamole and chips. Hosts have also begun incorporating miniature items, like mini tacos and mini margaritas, into their menus. Mini lobster rolls, for example, are a crowd favorite and are perfect for light dining in the warmer months."
Messina agrees and notes that in addition to guests being drawn to organic and gluten-free options, diverse food stations and mini menu items are game changers. "A spectrum of stations featuring miniature desserts, cakes and cocktails encourage guests to try a little of this and a little of that. They also motivate guests to get up, move around and mingle," he says. "Long five-course sit-down dinners have gone by the wayside because guests really enjoy food that becomes part of the conversation and experience instead of just something that's there to eat."
Mattiello adds that while many of her clients are embracing "mini" catering, they are also craving traditional favorites with a twist. In her experience, "People are loving the fish and chips, chowder and lobster roll stations but also want to see their favorite barbecue options like hamburgers and hot dogs," she explains. "We take that a step further and, instead of just a hamburger from the grill, we prepare lamb burger sliders with different seasonal sauces and dips. Instead of franks, we'll serve mini-bratwurst or sausage and peppers. It's all about taking what people love and making it unique and distinct."
The wow factor: insider catering secrets
The number one thing that Edick focuses on when planning an event is attention to detail. He says event planners shouldn't strive for just one wow factor; they should focus on adding an extra special touch to each element so that the entire event is over the top.
"If you look at a glass of lemonade, for example, what kind of ice cubes are you using and what will the garnish be? Maybe you'll opt for lavender lemonade and add a lavender sprig and a striped straw,"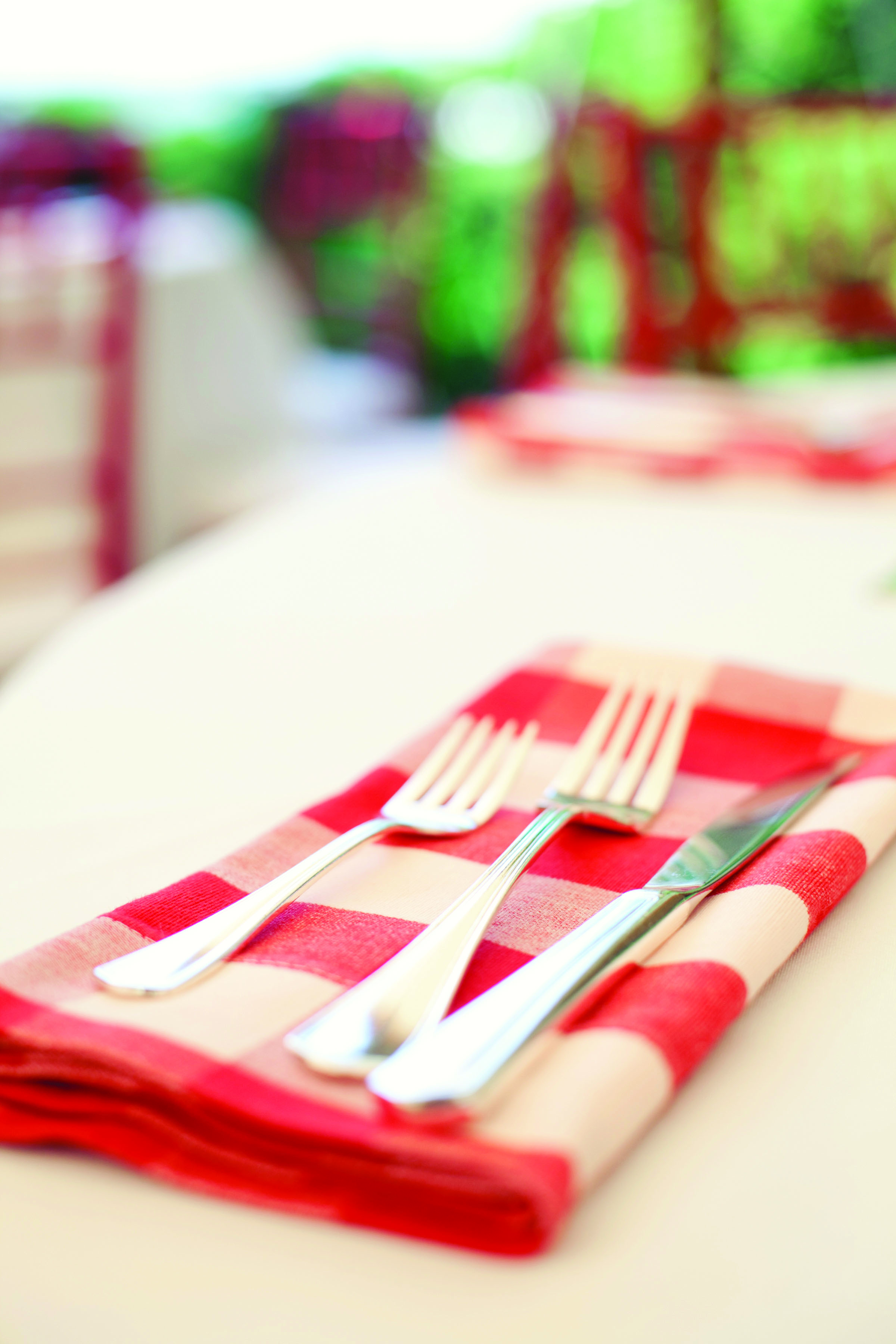 Edick says. "You want to look at each aspect in the same way: the flowers, food, linens and even the tent style. Take your time and as you develop your details, you will see the scheme come together in ways you couldn't have imagined."
When fostering each event characteristic, Messina advises that hosts look at their surroundings and opt for details that awaken the senses. "We have a huge garden at our corporate headquarters and Russ will often use fresh mint and other herbs in his dishes to enhance the food's natural flavors," Messina says. "With all the fresh items of spring and summer, guests encounter these amazing subtleties that arouse the nose, mouth and palate."
Another thing that Messina says guests will never lose sight of is the way an event makes them feel. "The larger overall message that we try to remember is that these events are special to those who are hosting as well as their guests," he says. "Never losing sight of service and quality helps people form lasting memories, and that's really what matters at the end of the day."
---
BLUEBERRY COBBLER COCKTAIL
Recipe by The Catered Affair
1½ ounces lemon vodka
½ ounce simple syrup
muddled blueberries (6-9 depending on size of glass; add more to taste)
Combine the ingredients in a cocktail glass, fill with ice and top off the remainder with club soda. Garnish with lemon wedge. Serves one.
---
WASABI MELON MIGNONETTE
Recipe by Blackstone Catering
½ honeydew melon, diced
2 ounces wasabi paste
¼ cup rice wine vinegar
1 teaspoon sugar
Combine all ingredients. Blend until smooth. Serve as an accompaniment to freshly shucked oysters and littlenecks.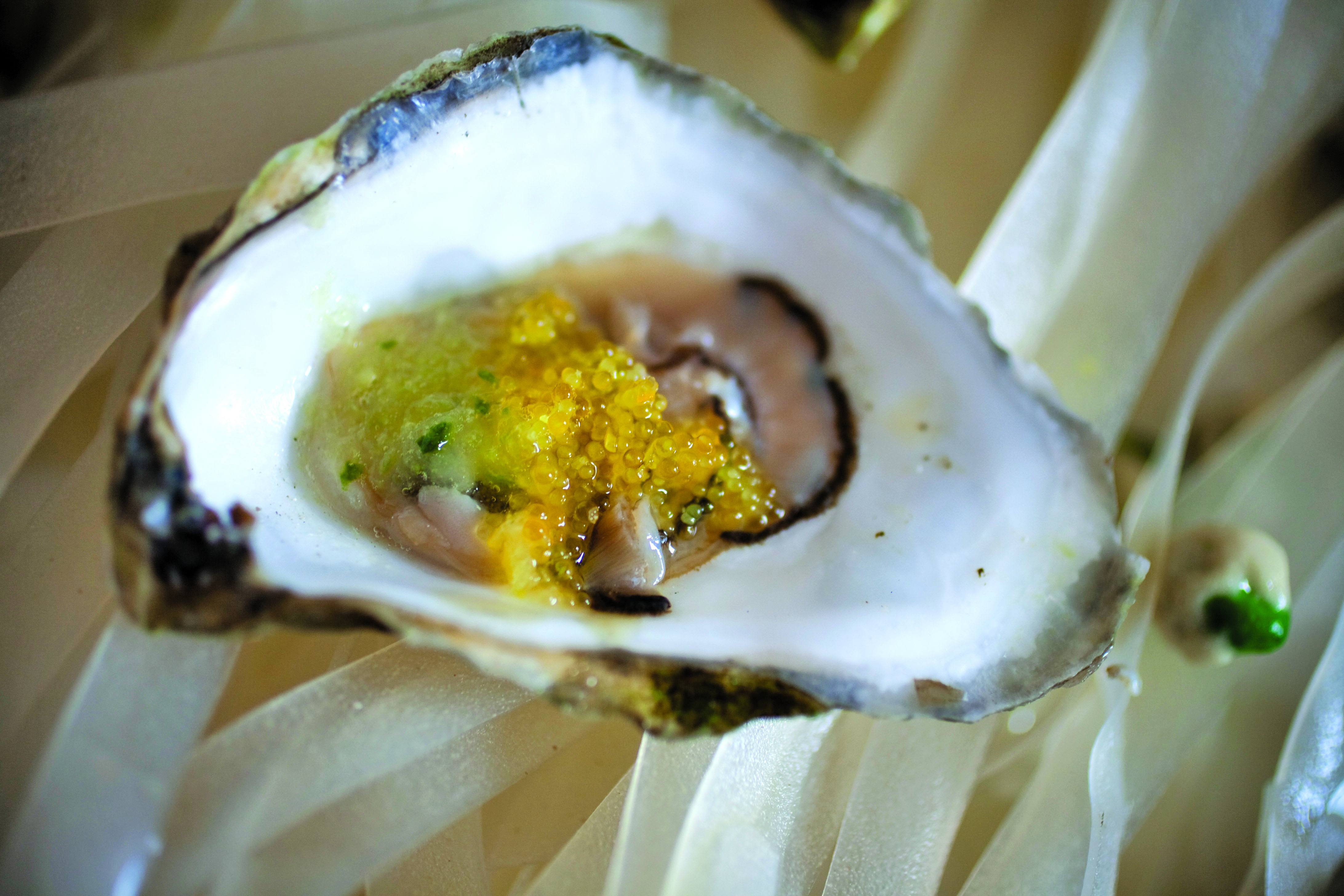 ---
HEIRLOOM CAPRESE SALAD PLATTER
Recipe by Russell Morin Catering & Events
9 pounds red heirloom tomatoes
6 pounds yellow heirloom tomatoes
8 pounds fresh mozzarella
2 cups fresh basil, coarsely chopped
2 cups balsamic reduction
2 cups olive oil
sea salt and freshly cracked black pepper to taste
Slice the two types of tomatoes and mozzarella into ½-inch-thick slices and then alternate them in layers on a platter. Coarsely cut fresh basil and sprinkle over the top. Then drizzle the balsamic followed by the olive oil (feel free to use less or more based on your desired taste). Sprinkle sea salt and freshly cracked black pepper to taste. Serves 50 guests.
---
GRILLED CHICKEN SKEWERS WITH MANGO SALSA
Recipe by Pranzi Catering & Events
Marinate cubes of chicken overnight in a dressing of cilantro, lime juice, olive oil, salt and pepper. Place on skewers and grill on both sides until chicken is fully cooked.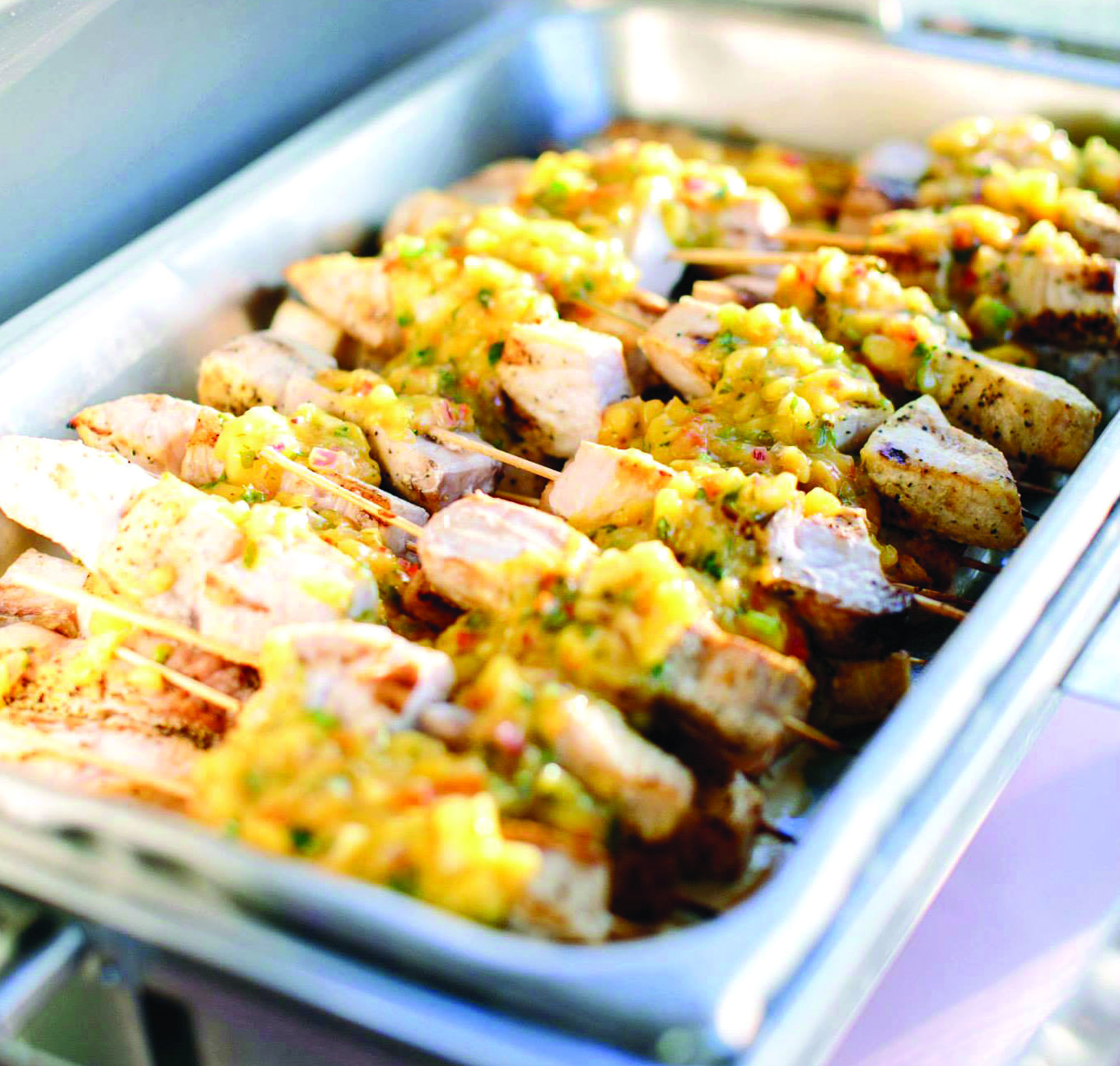 Mango Salsa
3 ripe mangos, diced
1 red bell pepper, diced
½ cup red onion, diced
¼ cup cilantro leaves, finely chopped
2 large limes, squeezed
1 lemon, squeezed
¼ teaspoon salt
Toss all ingredients together and let sit for 1 hour before dressing the grilled chicken skewers.
---
HERB-ENCRUSTED TENDERLOIN WITH CREAMY HORSERADISH SAUCE
Recipe by Blackstone Catering
1 tenderloin (usually about 5 pounds)
Herb Rub
5¼ cloves of garlic
3 tablespoons dry red bell pepper flakes
1 bunch fresh parsley, stems removed
¼ cup olive oil
salt and pepper to taste
Put all rub ingredients in a blender and combine until smooth (does not need to be completely puréed). Rub blended mixture on tenderloin. Roast meat at 350°F for 30 minutes or until internal temperature reaches 110°F. Remove from oven and let rest for 10-15 minutes before slicing.
Creamy Horseradish Sauce
1 cup mayonnaise
1 cup sour cream
½ cup horseradish, drained or pressed to release moisture
1 tablespoon Worcestershire sauce
salt and pepper to taste
Whisk all ingredients together. Serve on the side or atop sliced tenderloin.