Some require passwords, others are tucked away in alleys, New England's hidden bars may be hard to find but they are worth uncovering.
Text by Allie Herzog
Although Prohibition in America officially lasted from 1920 to 1933, it's safe to say that New England never really went dry, it went damp. Home to some of the largest and most elaborate speakeasies of its time, New England continues to carry on the tradition of secretive watering hotels and inventive cocktails, now with a modern twist. Today's speakeasies may be a bit easier to find, but many still serve up the classics and stay true to the ambience and décor of their predecessors. From Providence to Portland and everywhere in between, speakeasies are alive and well. Here are some picks for 1920s-style sipping right here in New England. Cheers!
CONNECTICUT
Ordinary
Located inside the Taft Hotel with deep roots in American history, this is New Haven's oldest tavern. It's believed that during the prohibition era, the basement was a speakeasy, and the décor of this time period has been preserved today, with wood paneling, decorative ceilings and a traditional wooden bar stocked with whiskey, wine and much more. 990 Chapel St., New Haven, CT, ordinarynewhaven.com
RHODE ISLAND
Justine's 
In true speakeasy fashion, the entrance to this bar is anything but traditional. Head through the lingerie shop and past the velvet curtain to enter this cozy bar where the prices aren't quite as low as in the Prohibition era, but pretty darn close. 11 Olneyville Square, Providence, RI
Magdalenae Room
Tucked away inside the ultra-hip Dean Hotel in Providence's historic Downcity district, this intimate cocktail lounge is the perfect place to rendezvous with friends and lovers. Pass through the velvet curtain to a moody, dimly lit hideaway buzzing with hushed voices and the clinking of glasses. Not sure what you want to drink? Let their highly skilled bartenders make that decision for you. 122 Fountain St., Providence, RI, thedeanhotel.com
The Avery
If rare and handcrafted cocktails are your thing then look no further than the Avery. Tucked away on the west side of Providence, some of the craftiest bartenders in the city are mixing up time-honored cocktails in a cozy and cool locale. Refined drinkers will surely appreciate their impressive selection and "secret stash" of hard-to-find spirits, such as Pappy Van Winkle. 18 Luongo Square, Providence, RI, averyprovidence.com
The Rathskeller
If you ever find yourself in the backwoods of Charlestown, Rhode Island, the Rathskeller is a must for food and drink. Once an infamous speakeasy, the restored building stays true to its roots with both decor and menu offerings (like its famous burgers and fries), while also offering some modern-day comforts, such as patio dining, lawn games and TVs for loyal sports fans not wanting to miss a play. 489A Old Coach Road, Charlestown, RI, thecharlestownrathskeller.com

MASSACHUSETTS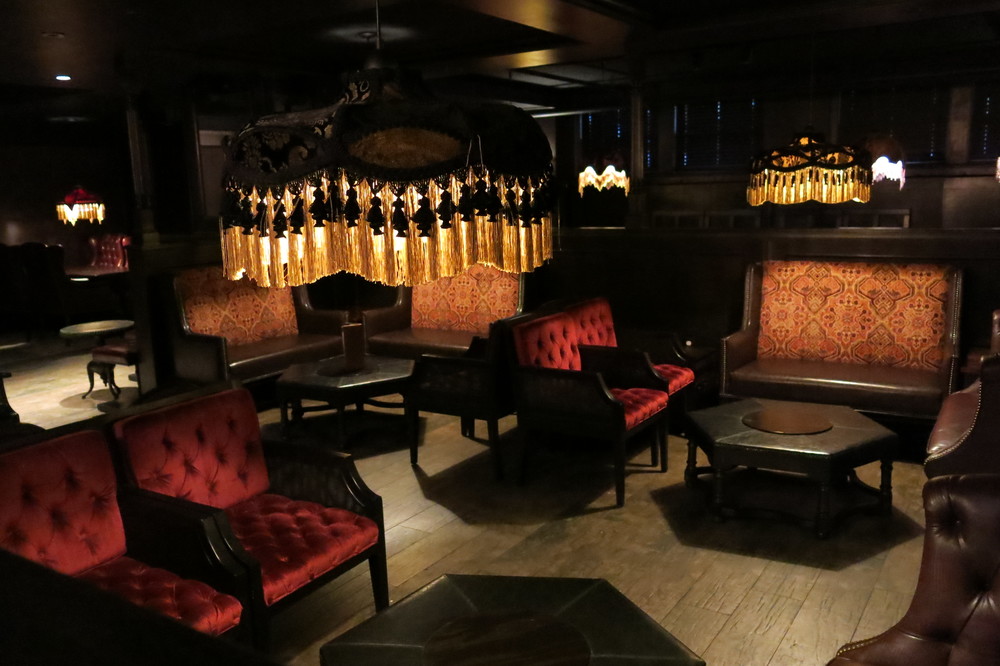 Carrie Nation
This swanky cocktail club is named after one of the staunchest supporters of the pre- Prohibition era temperance movement. Visitors can start off in the main dining area before venturing down the hall through the traditional red velvet curtain to a classy little establishment complete with billiards, mahogany accents and leather seating. 11 Beacon St., Boston, MA, carrienationcocktailclub.com
Saloon
Like its name might suggest, Saloon is a throwback to simpler times, when drinks were "serious and uncomplicated, and American cuisine was a hearty square meal." Located in Davis Square with no flashy signage, everything from finding the bar to entering feels like a step back in time. Their menu reflects pre- Prohibition era cocktails that were made with classic ingredients and required skill and care, but the ambience screams (or rather, whispers softly) "speakeasy." 255 Elm St., Somerville, MA, saloondavis.com
NEW HAMPSHIRE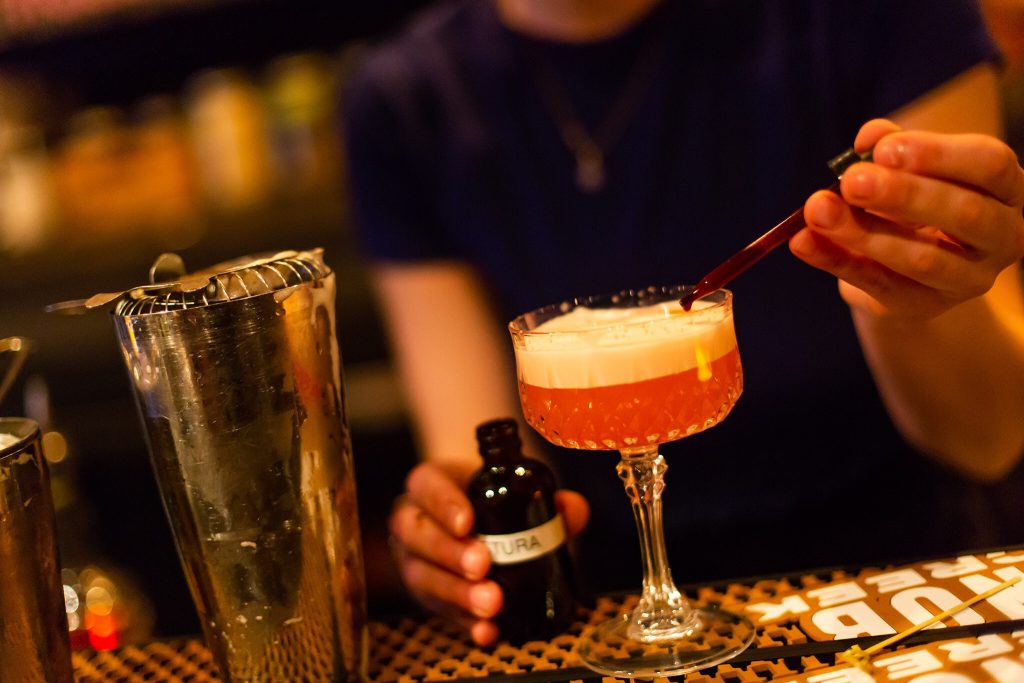 815
Want to get in? You'd better know the code! Although the address is public, entry to this bar is still a bit of an undertaking and involves a vintage phone booth, entering the weekly code (check their Facebook page for details) and a sliding wall. Once inside, you'll enjoy handcrafted cocktails and a true speakeasy vibe. 815 Elm St., Manchester, NH
Codex
Owned by the same folks as 815 and named after Leonardo da Vinci's notebooks, this bar is disguised as a vintage bookstore, but is actually entered through an unmarked side door where guests must choose the right book in order to enter. This book-themed saloon is a true throwback to the 1920s, with cocktails and menu items of the era, silent movie nights and vintage books and antiques for sale. 1 Elm St., Nashua, NH, codexbar.com
The Cave at the Omni Mount Washington Resort
Thanks to its close proximity to Canada, this resort was able to keep the spirits flowing during Prohibition by building a stone cave speakeasy beneath their squash courts. It's rumored that many famous faces (even a U.S. president or two) dined and imbibed on illegal liquor here during the 1920s. The Cave keeps the tradition alive with a signature Prohibition Punch served in a teacup and various themed events. 310 Mount Washington Road, Bretton Woods, NH
VERMONT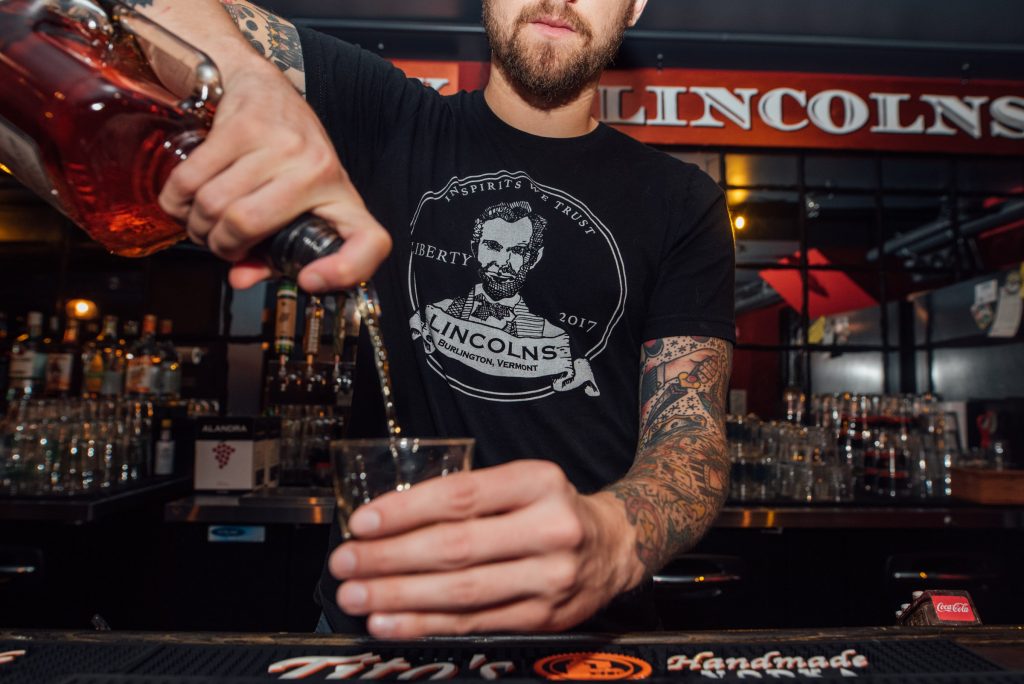 Lincolns
To visit the second location of this popular Portland, Maine, establishment, you'll need to ask around for the exact address. It's a place dedicated to simplicity; no TVs, no live music and no credit cards accepted. Come with friends, have a beer and some chili mac (everything on the menu is $5). As for getting there? We can only divulge that it's "down an alley off Church Street Marketplace." Burlington, VT
MAINE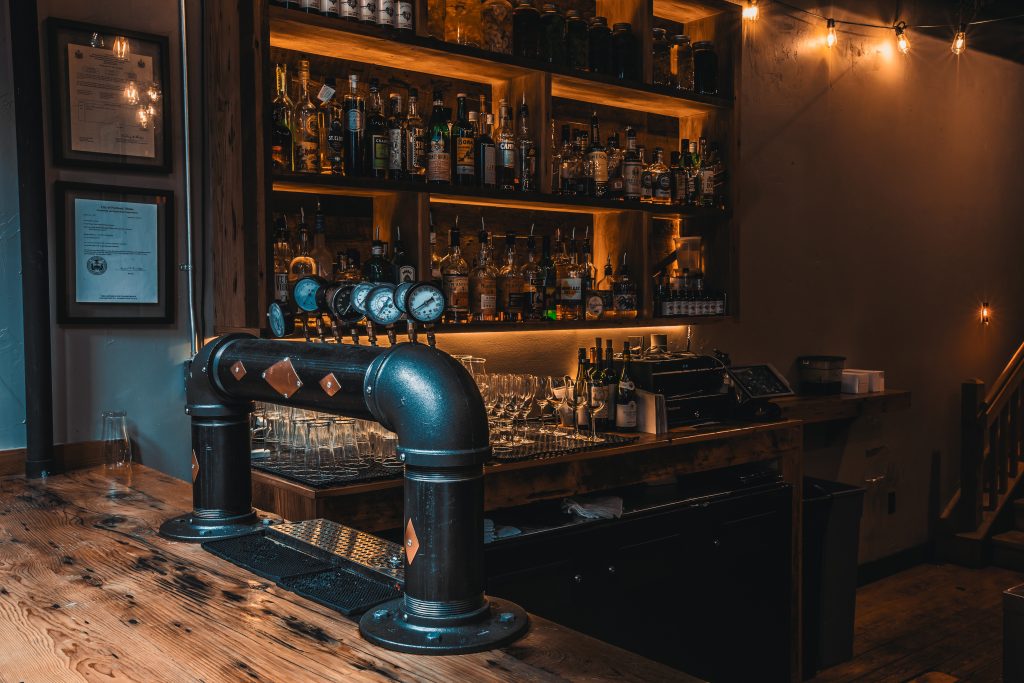 The Broken Dram
Hidden inside the sophisticated, seafaring-themed Blyth and Burrows in Portland's Old Port, entry to this speakeasy is through a false bookcase on the upper level of the bar, or through an unmarked door in the alleyway outside. With its dark and moody vibes, the Broken Dram caters to a more casual crowd than the rest of the joint, serving reasonably priced beer, wine and spirits, as well as a special drink menu of Drams & Highball combos, and all have been named after tragic celebrity couples. 26 Exchange St., Portland, ME, blythandburrows.com
Bramhall
Bramhall is not necessarily hidden, but this modern speakeasy recreates the experience of descending into an illegal watering hole with its dimly lit, cave-like ambience. It's home to one of the city's largest collections of bourbon, scotch and rum, as well as affordable and diverse cocktail, beer, wine and comfort food menus. 769 Congress St., Portland, ME, bramhallme.com