While many New Englanders head to coastal destinations to chill out on hot summer weekends, others opt to stay in the city and cool off in parks, on patios, and atop roofs. You'll be hard-pressed to find a more charming spot to celebrate summer than Boston's North End, a neighborhood brimming with heritage, history, architecture, restaurants, cafes, boutiques, and, in the summertime, feasts galore. Here are ten ways to enjoy summertime in Boston's Little Italy:
#1 Check out the frenzy of feasts flooding the streets, including the 100th Anniversary of Saint Anthony's Feast on August 23-25th.
#2 Pop by Ducali Pizzeria & Bar, a great spot for a quick bite, beer, or brunch.
#3 Talk a walk along the Rose Kennedy Greenway and delight in myriad summer events, including the Greenway Open Market, held Saturdays and every first and third Sunday through October.
#4 Enjoy a variety of wellness classes at Exhale Spa at Battery Wharf.
#5 Grab a sandwich or supplies from Salumeria Italiana for a picnic on the waterfront.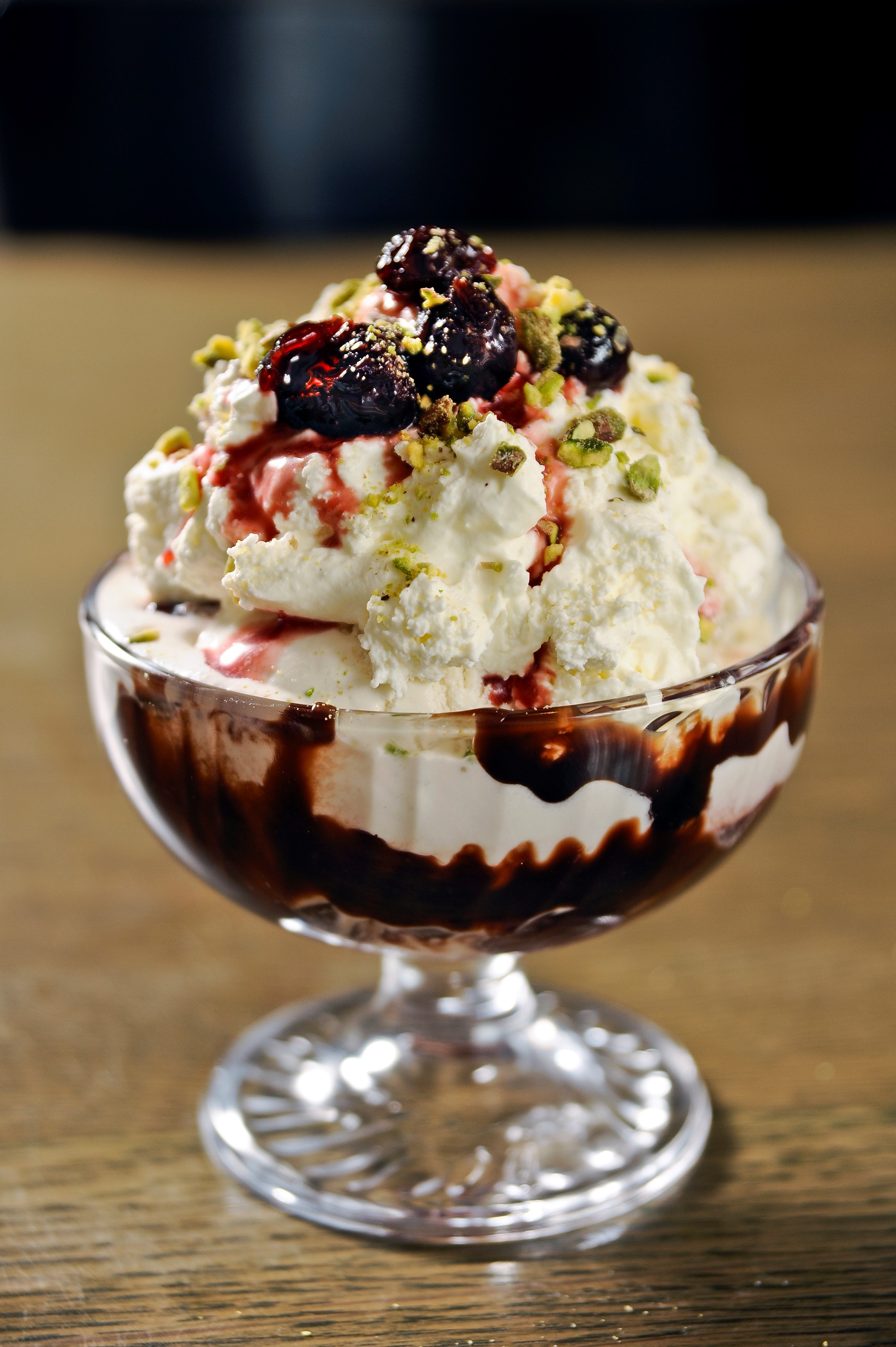 #6 Head to Nebo and split a Spumoni Sundae (pictured above) crafted from two different types of gelato (vanilla and pistachio), chocolate espresso sauce, amaretto cherries, and homemade whipped cream.
#7 Dine at the Frattaroli family's iconic Lucia Ristorante, the North's End's oldest family-owned restaurant featuring delicacies from Italy's Abruzzo region.
#8 Cap off the day at one of Battery Wharf Hotel's famous fire pits, where you can enjoy cheese fondue, chocolate fondue, or a s'mores fest with decadent accouterments like caramel donuts.
#9 Stand in line at Mike's Pastry and chat with your neighbors about what they're getting. Bet it's a cannoli!
#10 Pop by one of the boutiques in the North End. A great place to find a special something is Loft & Vine.
Text by Stacey Marcus | Featured image by MattConti.com