Newtown Connecticut's 60 square miles is comprised of scenic swaths of farmland dotted with church steeples and suburban boroughs. This quiet town feels much farther removed than a mere 65-mile journey from New York City, making it an ideal jaunt for those seeking a laid back and bucolic retreat from city life.
Fairfield Hills: Mile Hill Road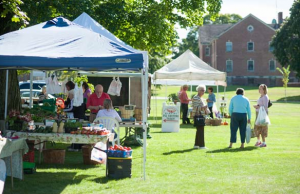 In 2004, the town of Newtown acquired the former Fairfield Hills Hospital, which was a state psychiatric hospital from to 1931 to 1995. The 185-acre campus has since been redeveloped for municipal, cultural, and recreational use. Winding walking trails offers spectacular scenery, a up-close views of historic buildings, and even a fruit trail, where all of the of the foliage is edible fruit and flowers. Their annual farmers' market begins its 13th year Tuesday June 23rd, and runs weekly, rain or shine through October.
Castle Hill Farm and Farm Stand: 25 Sugar Lane
This one-hundred-acre spread has been operated by the Paproski family for four generations, and is farming as it should be. From May through October the Farm Stand offers farm-grown produce, picked daily, along with free-range eggs, and beef from nearby Keane Farm's pampered and grass-fed cows. There is even a "Little Clucks" club, where children can feed and care for a chicken.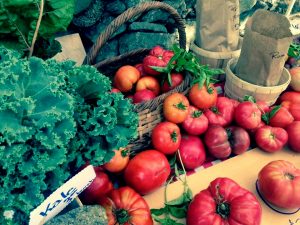 King's Breakfast & Lunch: 265 South Main Street
This restaurant offers a mom and pop ambience, while their menu includes many a creative twist.  Try the Forget Paris, a homemade croissant served French toast style and topped with fresh fruit and whipped cream, or the pumpkin pancakes topped with warm walnuts and maple syrup. All of their jams and biscuits are made in house. Guests should be prepared for a well-worth-it wait during peak hours.
Ferris Acres Creamery: 144 Sugar Street
Located in the heart of the picturesque Ferris Acres Farm, this premium ice cream shop makes all it treats fresh daily, and many of the flavors are their own family recipes. Try the Raspberry Swirl Chunk, or the Salty Cow (vanilla ice cream with caramel swirls and chocolate covered pretzels). Ferris' also offers ice cream cakes and pies in stock, or custom ordered 72 hours in advance.
Edmond Town Hall: 45 Main Street
Dedicated in 1930, and on the National Register of Historic Places, Edmond Town Hall now houses a theatre, showcasing local events and craft fairs, as well as not-quite-first-run movies, always for three dollars a ticket. The comfy seats, and a reasonably-priced concession stand, make this theater a local favorite.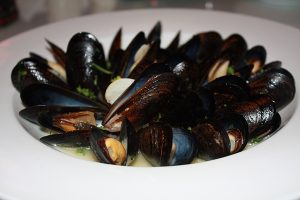 Sal e Pepe: 97 South Main Street
This contemporary Italian bistro, named the number one spot to eat in Newtown by Trip Advisor, is a destination in itself. Diners say the consistently great food reminds them of grandma's, while the service is impeccable.