If one were to take a meandering drive through the Cape Cod village of Chatham to admire the lighthouse and breathtaking shoreline, and the extraordinary houses for which the town is widely known, it would be nearly impossible not to pass by a home designed by Architect John R. DaSilva of Polhemus Savery DaSilva Architects | Builders. As the design principal in one of the leading design/build firms in the region, DaSilva's breadth of work is so extensive that he has, in fact, influenced home design on Cape Cod.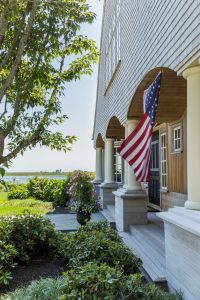 While each home he designs is completely custom, created to reflect the wishes of a particular client, the one constant in DaSilva's homes is his representation of the Cape Cod architectural vernacular which is both timeless yet altogether fresh. Classic seaside architectural elements such as gambrel rooflines and cedar shingle siding are paired with unexpected features which may include exterior columns of slightly exaggerated dimensions, arches that add a sense movement to a home's exterior, and windows in unusual shapes that have been thoughtfully placed.
In the home shown to the right right, stout columns, curves in the roofline that are both simple and complex, and windows in an array of shapes with oversized muntins, add up to a rich and varied, yet still orderly, Shingle style. The home seems to flow with the southwest breezes which are ever-present throughout the summer.
This detail shot, from the same home, offers a view of the balcony above the porte-cochere that is also the walkway from the main house to the guest quarters. Photos by Betty Wiley.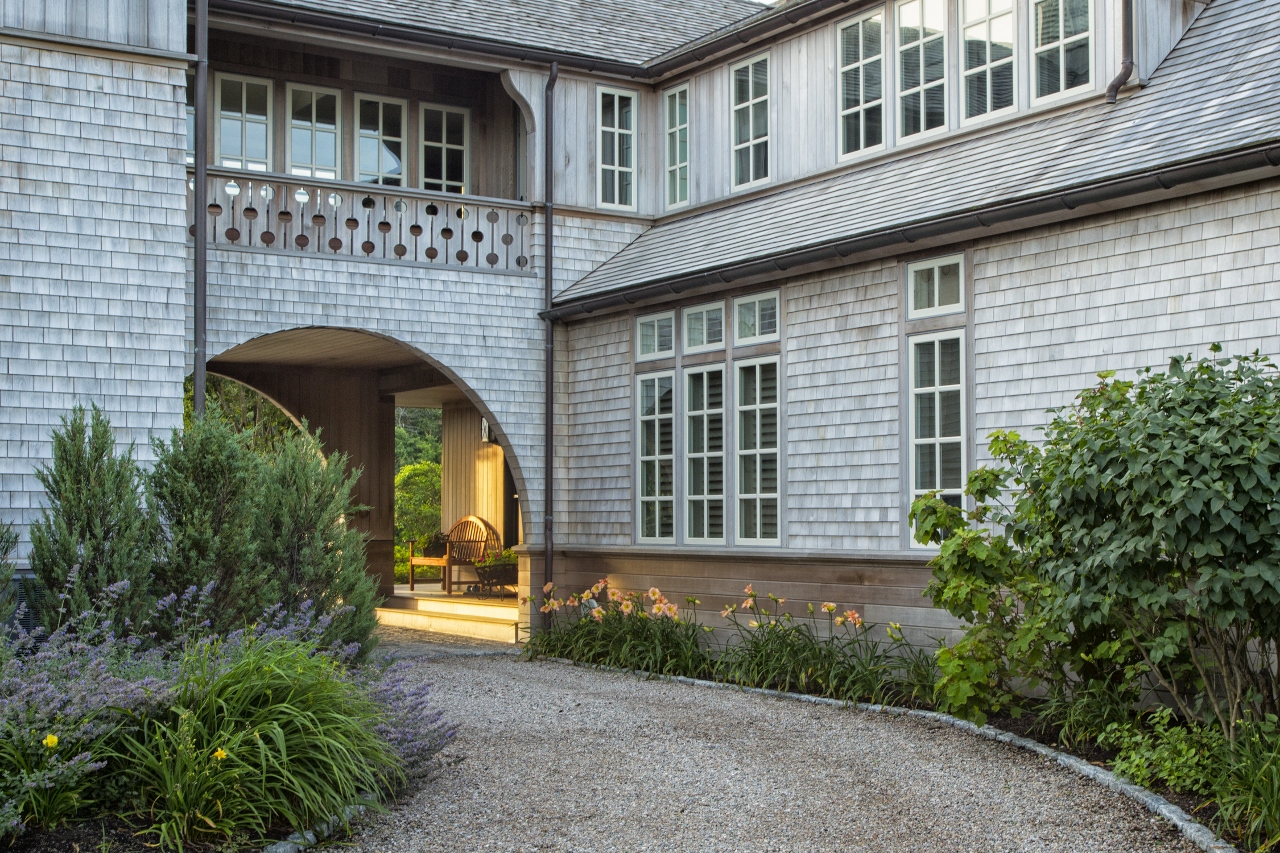 A small house with a big scale, this home is separated from the ocean only by beach and dune. It is substantial enough not to be overwhelmed by the dramatic context yet not so monumental as to feel overly-serious or unfriendly.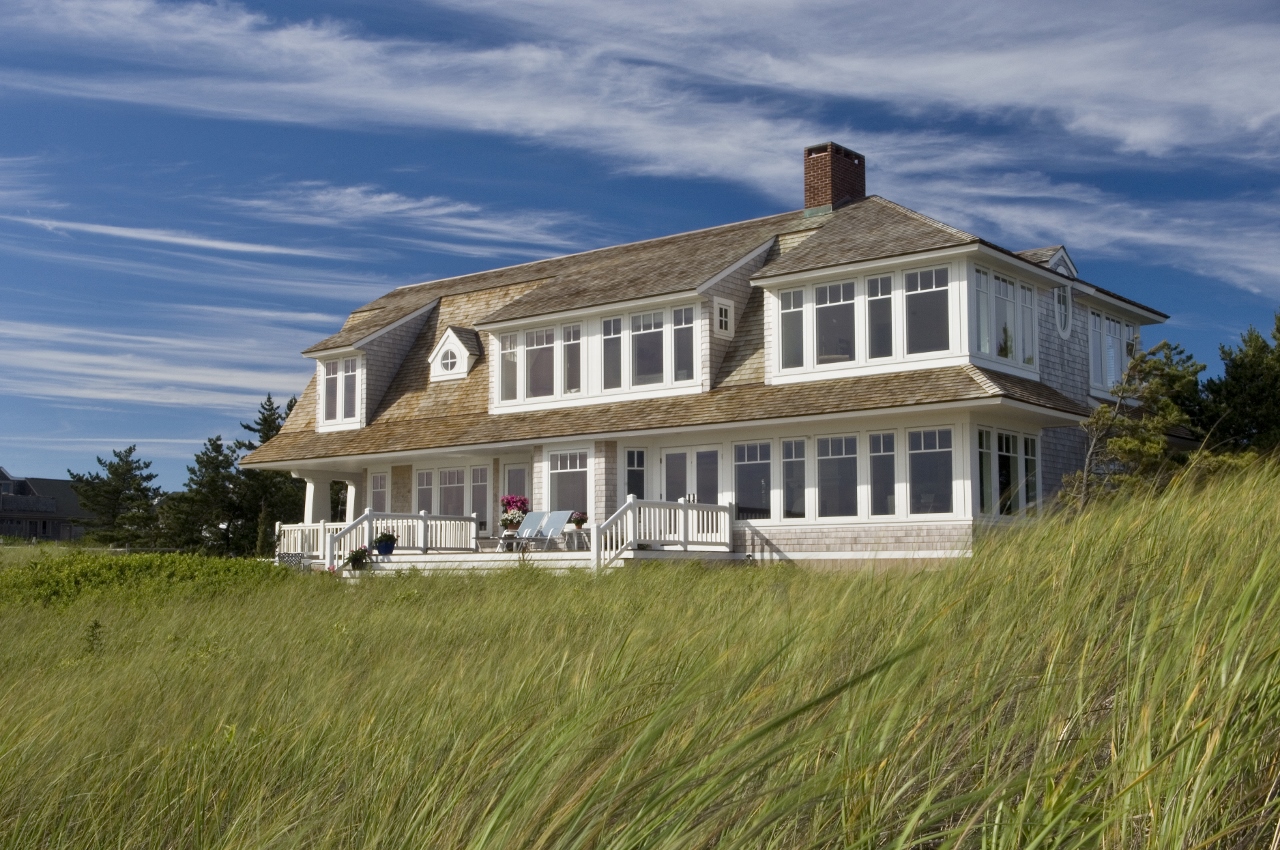 This elevation of the same home shows the slightly top-heavy nature of the umbrella gambrel which gives the front façade of the home a whimsical feeling. The unexpected scale of the wide, flat columns adds to the playful, yet robust nature of the design. Photos by Randall Perry.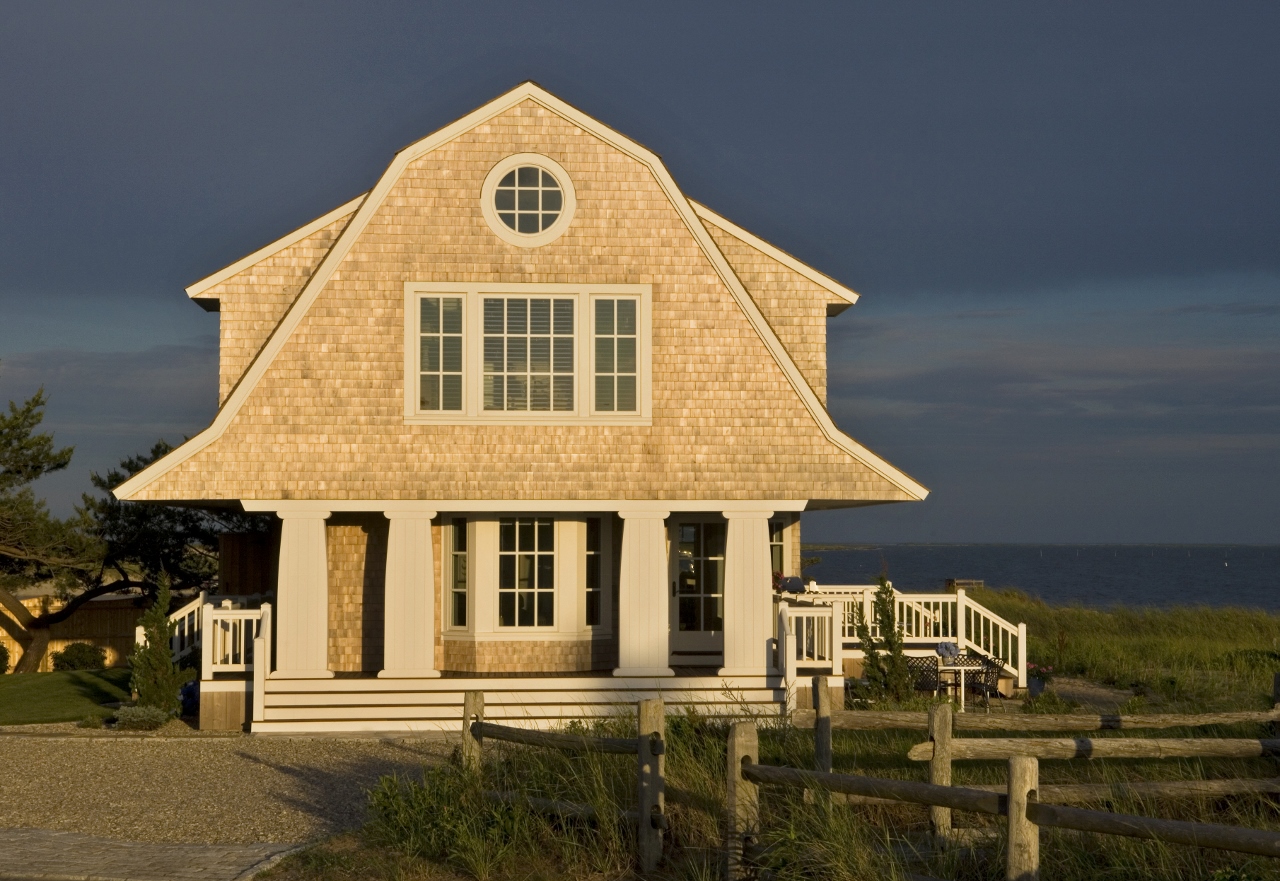 Top photo by Randall Perry.