Set a course for the charming seaside village of Mystic, Connecticut where quaint shops, casual and fine dining, and nautical history abound.  Sample the pizza that launched Julia Roberts' career, tour a Viking longboat, or just kick back, relax and take in the historic beauty of Mystic Seaport.
Mystic Aquarium: 55 Coogan Boulevard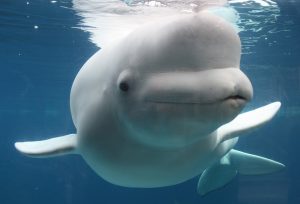 Explore the depths of the ocean and its inhabitants and come face to face with sharks, stingrays, jellyfish, penguins and more.  The beluga whales are the big attraction here; view their gentle, playful nature from vantage points both above and below the surface.   Enjoy Pancakes with Penguins, Picnics in The Park, Family Overnights and many other special aquarium events.
Mystic Seaport: 75 Greenmanville Avenue
You'll want to set aside a full day to explore this world-renowned maritime museum, which features a recreated 19th century coastal village, a working shipyard, exhibit halls and several historic vessels including the Charles W. Morgan, America's oldest commercial ship and the last wooden whaleship in the world. Embrace your inner Viking as you board the longship Draken Harald Härfagre, docked in her summer berth at Mystic Seaport. Leave your 21st century cares behind and step back into history for a few blissful hours.
Mystic Pizza: 56 West Main Street
This humble pizza shop was propelled into the spotlight when a Hollywood scree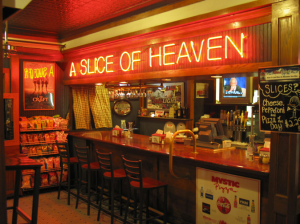 nwriter, summering in Mystic, made it the focus of her story about the lives and loves of three waitresses.  The film was a hit, Julia Roberts' career was launched and pizza lovers from all over the world began lining up for "A Slice of Heaven".  Start with an order of fried pickles, and then choose from a broad selection of pizzas featuring Mystic Pizza's "secret sauce".  Sure, you can opt for traditional cheese or pepperoni, but why not indulge your wild side and try Moussaka pizza or chicken with Gorgonzola?  In addition to pizza, souvenir t-shirts, hats and, of course, "Mystic Pizza" DVDs are also available for take out.
Bestemors Imports: 27 Coogan Boulevard
You don't have to be Scandinavian to enjoy all that Bestemors Imports has to offer.  Bestemors (Norwegian for 'Grandmother') features an impressive assortment of sweaters, hats and jewelry from Sweden and Norway.  You'll also find cards, books, ornaments, candles, candy and the largest collection of Dansk clogs in the Northeast. Pick up a new Dala horse for your collection or an "Uff Da!" mug for your favorite Norwegian. Each Friday, a local baker delivers freshly baked Swedish Cardamom Braid and Vort Limpa, traditional Swedish breads that are hard to find anywhere else and are a "must" on any Bestemors shopper's list.  No worries if you visit earlier in the week; there's usually a loaf or two in the freezer, so be sure to ask.
Kitchen Little: 36 Quarry Road
Located in Stonington, at the mouth of the Mystic River, Mason's Island is home to a number of hiking trails and beautiful scenery.  Once you work up an appetite by hiking, swimming or fishing, stop by local eatery Kitchen Little to enjoy a hearty New England breakfast or lunch.  Specials include Flo's Famous Rhode Island Clam Chowder and the award-winning Portuguese Fisherman's Omelet, voted Best Breakfast in Connecticut by The Food Network Magazine.  With offerings such as Lobster Benedict, Blueberry Pancakes and the freshest seafood sourced from local waters, it's no wonder Kitchen Little's motto is "No Bad Days!"
Fields of Fire Adventure Park: 715 Noank Ledyard Road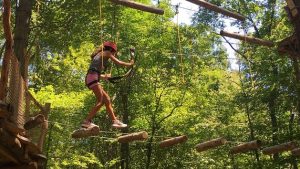 Take a break from the water and head inland for an afternoon or evening among the trees.  Set on 50 acres of beautiful Connecticut woodlands, Fields of Fire Adventure Park lets thrill seekers test their skills and push themselves to new heights on five unique aerial courses ranging from beginner to expert.  Challenge your mind, body and spirit while creating an unforgettable experience.