Text by Anna Kasabian
In our techno world of bleeps and dings, and all things automated, we get respite and joy from our discoveries of artisan-made items—whether decorative, eatable or functional. Elevated to an art form, embedded with the heart and soul of the craftspeople behind them, we happily hunt for them in New England.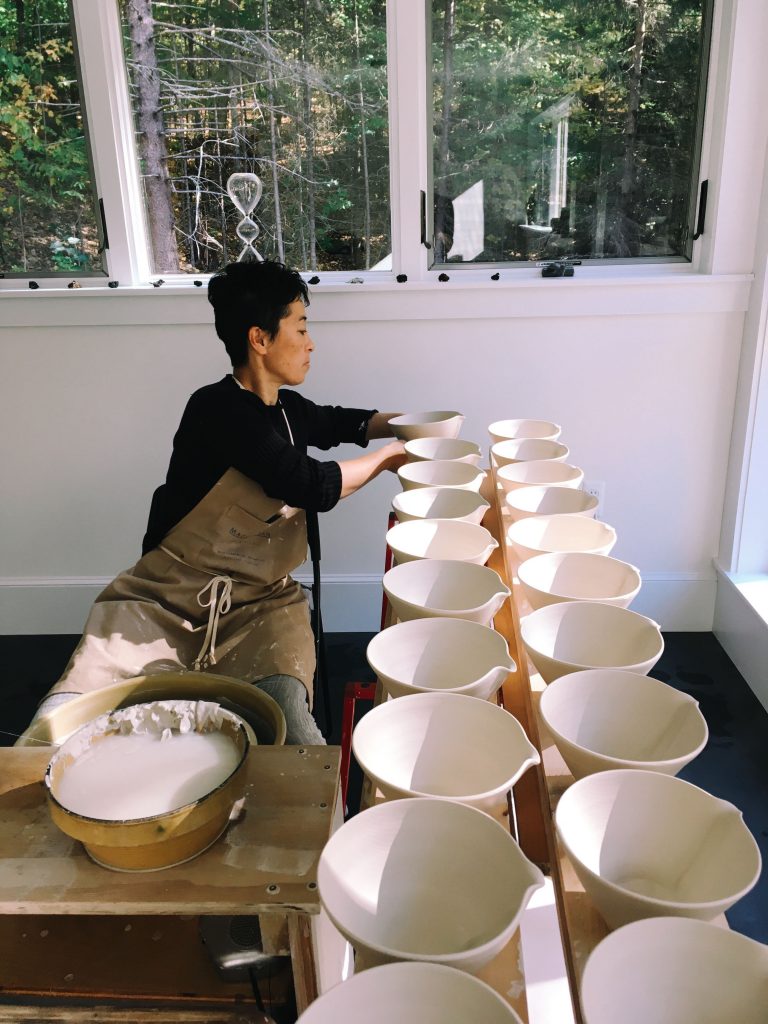 Monohanako
534 Shepard Hill Road, Union, ME // monohanako.com
Potter Hanako Nakazato splits her time between her studio in Union, Maine, and Karatsu, Japan. She is a 14th generation potter whose grandfather Tarouenon Nakazato XII was named a national treasure in Japan. Her business, Monohanako (which means, "Hanako on her own"), is focused on creating a variety of thin-walled, elegant-lined functional forms from cups to vases, dishes and bowls glazed in a subtle earth-tone palette. To stay inspired, she works in different clay bodies. Also, no pot or cup can be too precious. According to Nakazato, "the pottery is never complete unless you use it."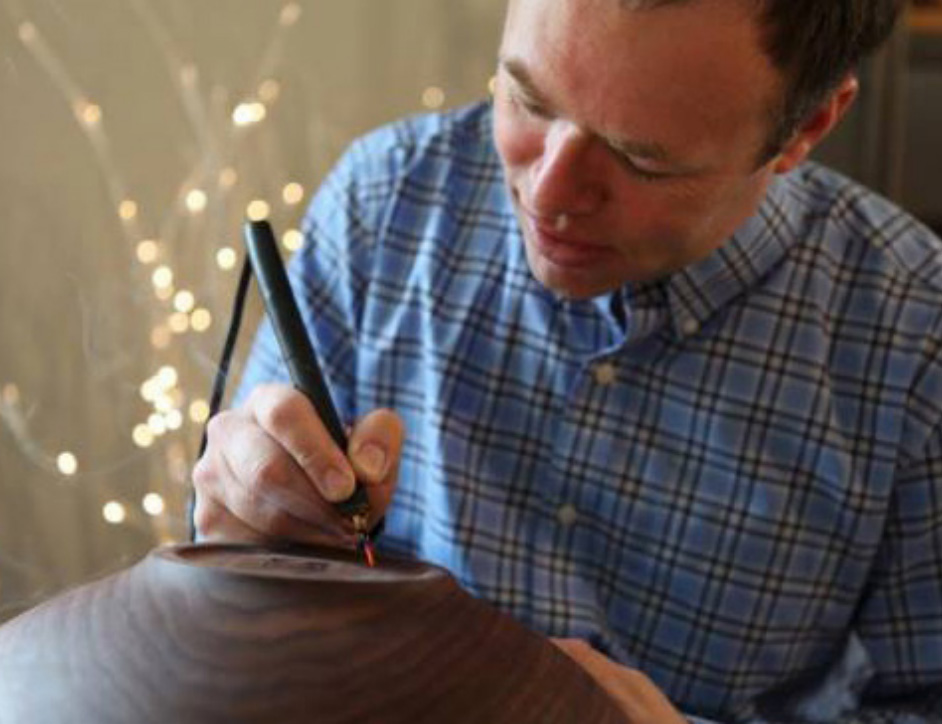 Andrew Pearce Bowls
59 East Woodstock Road, Hartland, VT // andrewpearcebowls.com
The creative vein runs deep in the Pearce family. His grandfather, Philip, worked with clay and his father, Simon, is well known for his glasswork. After spending 10 years working at Simon Pearce Glass, Andrew decided to take a new path. Woodworking captured his imagination and fulfilled his desire also to build things. He designed and built his own machinery to cut wood and do the initial carve on his bowls—an efficient, waste-conscious process.
Today, he has a team of woodworkers transforming cherry and black walnut hardwoods native to the Northeast into aesthetically beautiful tabletop servers from salad bowls to cutting boards. The company prides itself on producing little waste by cutting many bowls from a single block of wood and by planting a tree for every tree they use for product. Once cut, everything is dried in custom-built kilns and then sanded and oil-finished by hand. Bowls come in three distinct styles: Live Edge (where you can see a bit of tree), Champlain (simple, clean lines) and Echo (where undulating rims present as an elegant art form). Items can be personalized with carved lettering as well. And for those looking for unusual wood art, you will find a selection of burl sculptures.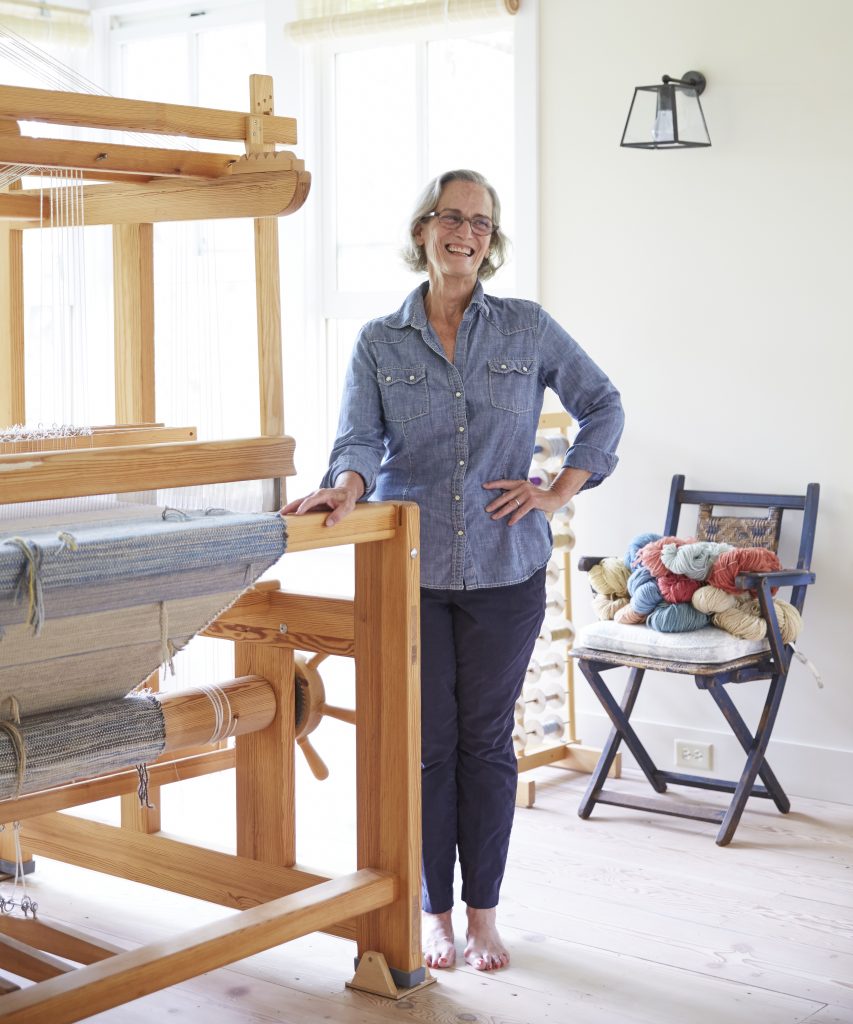 Elizabeth Eakins Studio
5 Taft Street, Norwalk, CT // elizabetheakins.com
Eakins and art have been soulmates since she was a little girl, and she always knew she would someday be a weaver. Today, she is known nationally for her woven fabrics, throws, pillows and rugs. Her dreamy, muted palette is visually linked to the land, trees and sky of her Kansas farm. Her flock of sheep reside in Connecticut and are seasonally hand-shorn, so the fibers can be hand-spun. At her Connecticut studio, yarns are hand-dyed in pots and artisans work on looms to create multi-purpose rugs in a variety of patterns. Custom rugs can be created with clients choosing everything from patterns to custom colors.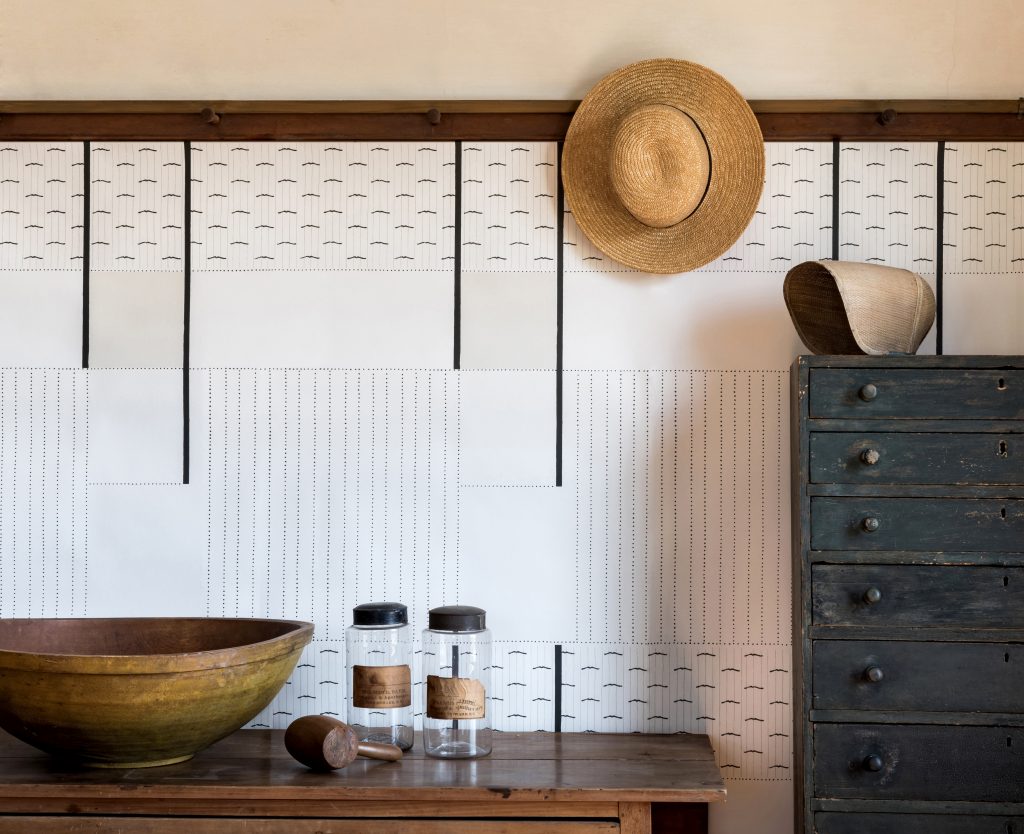 Fayce Textiles
Northampton, MA, 845-591-0682 // faycetextiles.com
After spending 10 years as an illustrator, Kim Rosen decided to cross-pollinate her drawing skills and deposit them onto wallpaper, screen-printed fabrics, pillows and wall-hangings. She uses waterbased, non-toxic dyes or pigment, which she then prints onto linen, heavy-weight, clay-coated wallpaper and sisal grasscloth. Everything is made to order. Her newest wallpaper, inspired by the Hancock Shaker Village, is a collection of abstract shapes recalling versions of Shaker objects. The Swallowtail pattern, for example, was named for the familiar wooden joint detail found in the iconic oval storage boxes, and another, Peg Rail, is a repeating pattern of pegs typically found on Shaker chairs and hangers. Her designs continue in unusual themes—Lapel was inspired by a bespoke suit, and Phragmites is a nod to warm summer breezes blowing through gold-colored reeds.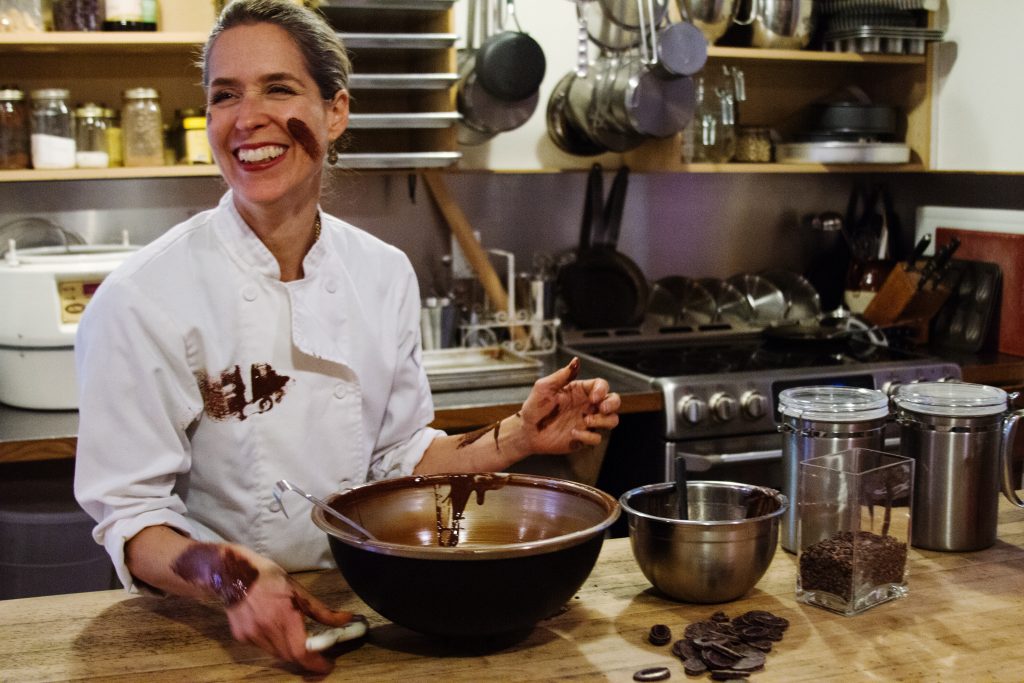 La Maison de Coco
Portsmouth, RI, 401-293-0524 // lamaisondecoco.org
In 1989, Michele DeLuca-Verley was living in Clermont-Ferrand, France, with her husband. She stepped into a teahouse that was filled with chocolates and she just knew what she wanted to do. "As we walked through the door, time stood still and I was overwhelmed with a profound happiness," she writes. "I knew that I would spend the rest of my life with chocolate, trying to share its history and its sublime pleasures with others." DeLuca-Verley transformed her barn in Portsmouth, Rhode Island, into the home base for La Maison de Coco, a business that specializes in all things chocolate. She sells direct online and in a few local establishments. She prides herself in using exquisite ingredients. Her chocolate comes from Madagascar and her truffles have just three ingredients—chocolate, Rishi organic micro-sourced tea and local cream from a Rhode Island farm. She also offers chocolate disks, bars and gluten-free cookies. Her seasonal chocolate lines are paired with infusions that warm you up or cool you down, depending on the time of year. And for those who never want to be lacking, she offers a chocolate subscription: once a month her latest creations will arrive at your doorstep.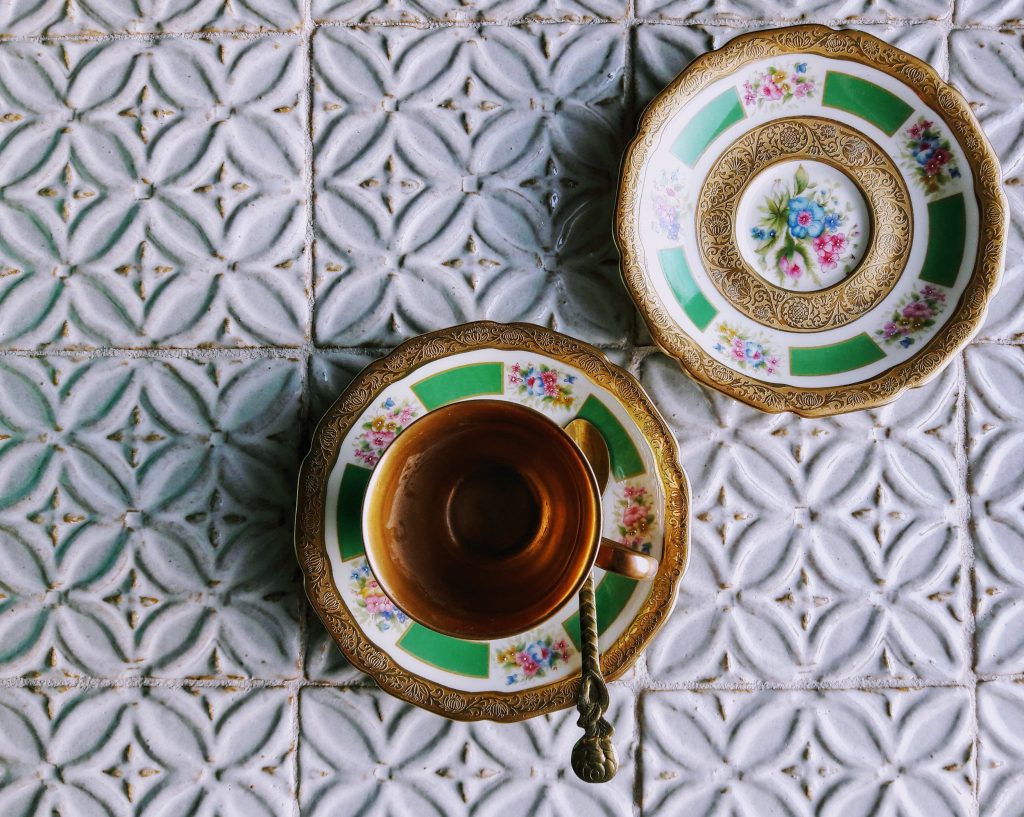 Lilywork Tile 
42 Palmer St., Pawcatuck, CT, 215-859-8753, lilyworktile.com
Husband-and-wife team Esther and Paul Halferty started their tile company 12 years ago, and they are both passionate about making tile the old-fashioned way. In fact, the couple met while Paul was producing tiles at Moravian Pottery and Tile Works in Pennsylvania and Esther was studying as an apprentice. Today, their Pawcatuck business is all about craftsmanship. "We make our tiles by hand, carve our own molds and mix our own glazes. We make most everything to order, and have our tiles in showrooms across the country," says Paul. The diverse color palette and patterns have been inspired by their travels. One of their more unusual patterns, called Textured Fields, is a grid of geometric, floral shapes familiar to Turkey, Morocco, ancient Persia and medieval Europe. The Mariner Collection presents the details of the area's fishing, shipbuilding and whaling industries. The tiles are not perfect, but that's the charm of these handmade works used for kitchen backsplashes, fireplace surrounds and bathrooms.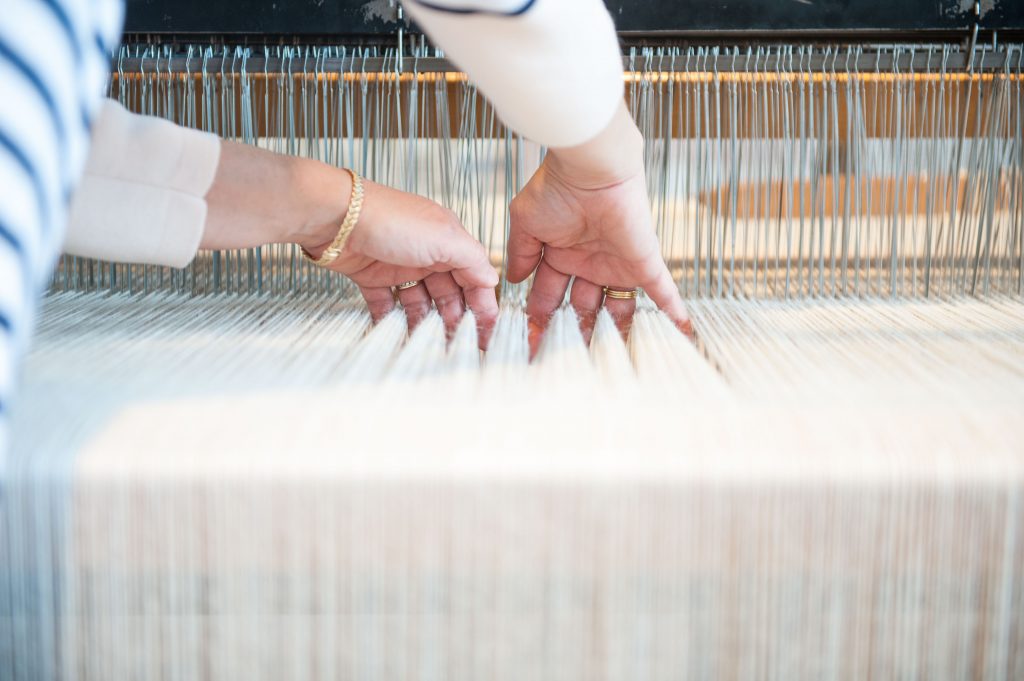 Nantucket Looms
51 Main St., Nantucket, MA // nantucketlooms.com
Weavers have been working on Nantucket for the past 50 years. Master weaver Rebecca Peraner leads the current team and also sources all the fibers used to create an array of island-inspired home decor items, including placemats, napkins, rugs and throw blankets. The fabrics woven on the looms include alpaca fur, cotton from North Carolina, South African mohair, Scottish cashmere and Japanese silk. They produce simple weave structures in soft, dreamy blues, pinks, sand and cream colors. Weavers introduce accent colors of their choice, leaving their signature on the weaves.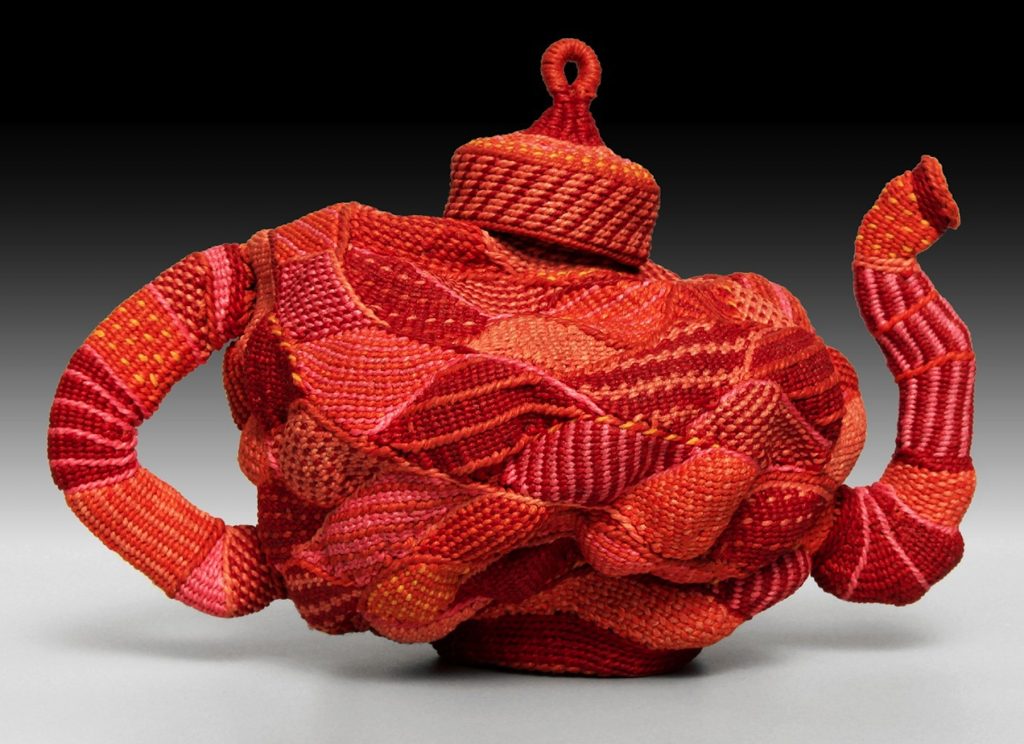 Lois Russell 
Lois Russell has studied basket makers throughout North America for over 20 years. Her techniques are varied and her materials even more so. "I have pulled bark, dug roots and searched the aisles of hardware stores for the perfect wire mesh," she writes. Today, she continues to weave, and she also works at the DeCordova Museum in Concord, Massachusetts, and serves as the president of the National Basketry Association. You can find her work at the Society of Arts and Crafts and occasionally at CraftBoston. Her authentic art surfaces in her weave patterns, colors and unusual, organic shapes that each carry an element of surprise and awe. She weaves vessels patterned with colorful abstract landscapes, sculptural teapots, wall hangings and whimsical woven sculptures she calls Playware.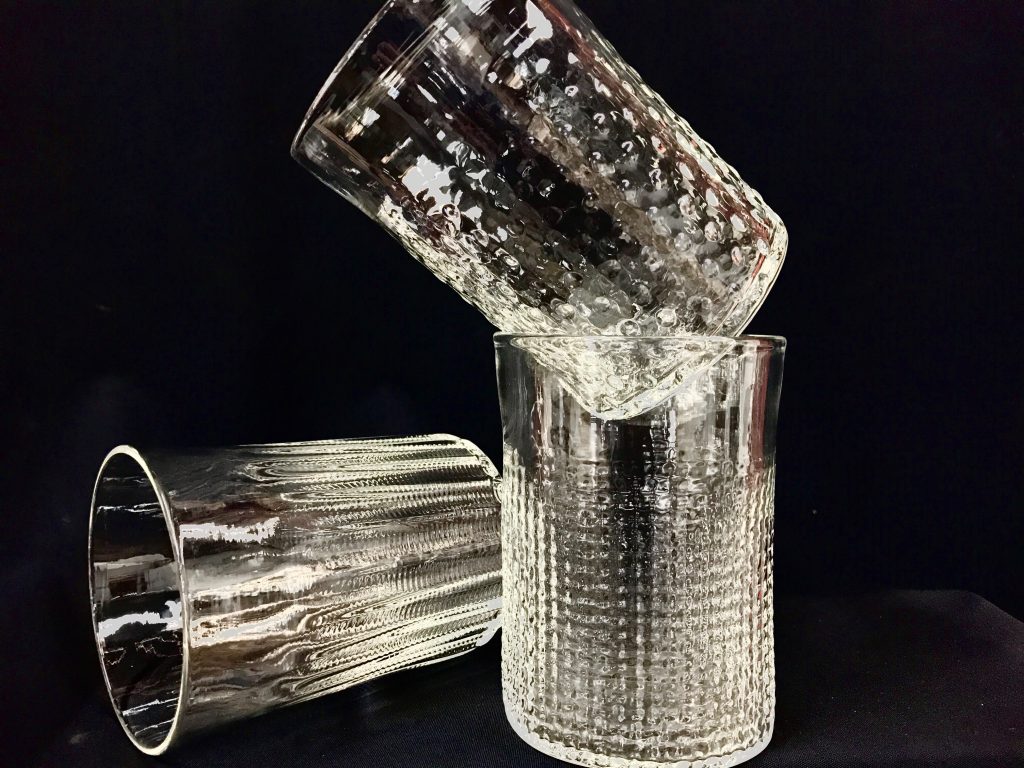 Peàn Doubulyu Glass
22 Oregon St., Providence, RI // pandwglass.com
It's been 37 years since Elizabeth Pannell and James Watkins partnered to open their glassmaking studio. Both graduated from the Rhode Island School of Design and combined a stew of design skills and passions that resulted in a line of unusual, colorful, hand-blown tabletop glassware—from clear, elegant candlesticks to an array of colorful bowls and glasses, pitchers, cruets and cake plates. Most of these hand-blown works of art are accented with bright primary colors in stripes and polka dots. Lines include Dottie; Wavie Ware and Clear Ware. In addition, the two are called upon to create custom lighting in a variety of shapes from crystal leaves to jewels in punches of rich colors.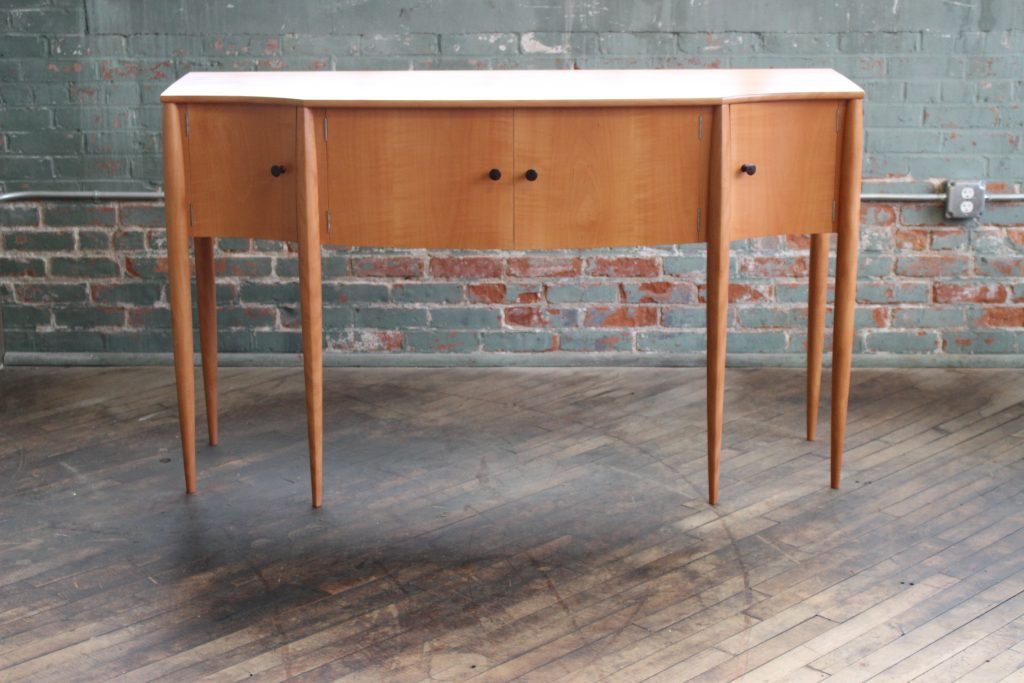 Timothy Philbrook
681 Main St., Peace Dale Mill, Wakefield, RI // timothyphilbrick.com
It wasn't long after he opened an antique store that he realized he would rather be making furniture than selling it. Early on in his career he worked restoring and reproducing traditional 18th-century furniture and then went on to study the history of furniture and design at Boston University. That was 40 years ago, and since he has worked designing and building his own furniture. Sometimes he works with rare and extinct woods like Cuban mahogany or native species like curly maple and curly cherry. He builds desks, seating, tables, sideboards and even pianos and his noteworthy works have not only been featured in museum shows but are included in permanent collections of many major art museums.