By Jennifer Kain DeFoe                                 Feature Image: @paul_ianiro
With 200 miles of stunning shoreline and more than 70 square miles of surface area, New Hampshire's Lake Winnipesaukee, and the eight charming towns on its shores, are understandably some of the state's most popular destinations for summer vacations. Factor in glorious foliage, and the fun continues well into fall.
From on-the-water fun to kid-friendly, slightly kitschy Weirs Beach to begging-to-be-explored craft breweries, here are six picks for must-sees in the area.
Go for a Cruise
When visiting the Lake Winnipesaukee area, be sure to take time to get out on the actual lake. Several cruise companies make doing just that a breeze. With multiple vessels offering a variety of cruises, Mount Washington Cruises is a great option. Scenic, sunset, and Sunday brunch cruises aboard the MV Washington depart from Weirs Beach, as do cruises aboard a vintage U.S. Mailboat. Summer cocktail cruises on the Winnipesaukee Spirit sail out of Weirs Beach and Meredith. A more intimate option is the New Hampshire Boat Museum's 28-foot Millie B, a classic mahogany Hacker-Crafts, sailing out of Wolfeboro.
Or make it a private affair and explore the lake and its many islands on your own with a personal boat rental. The marinas in nearly all of the larger port towns have a rental boat operation. In Laconia, Winnisquam Marine offers a variety of pontoon-style boats as well as a bowrider option. The largest of their fleet—a 27-footer—can accommodate up to 14 people. WCYC Marine Service in Wolfeboro offers half- and full-day pontoon boat rentals. In addition to pontoon boats, Meredith Marina in Meredith, has a couple of smaller deck boats that provide a faster ride. Read the regulations before renting! Any boat with an engine of more than 25 hp requires an easy-to-obtain license.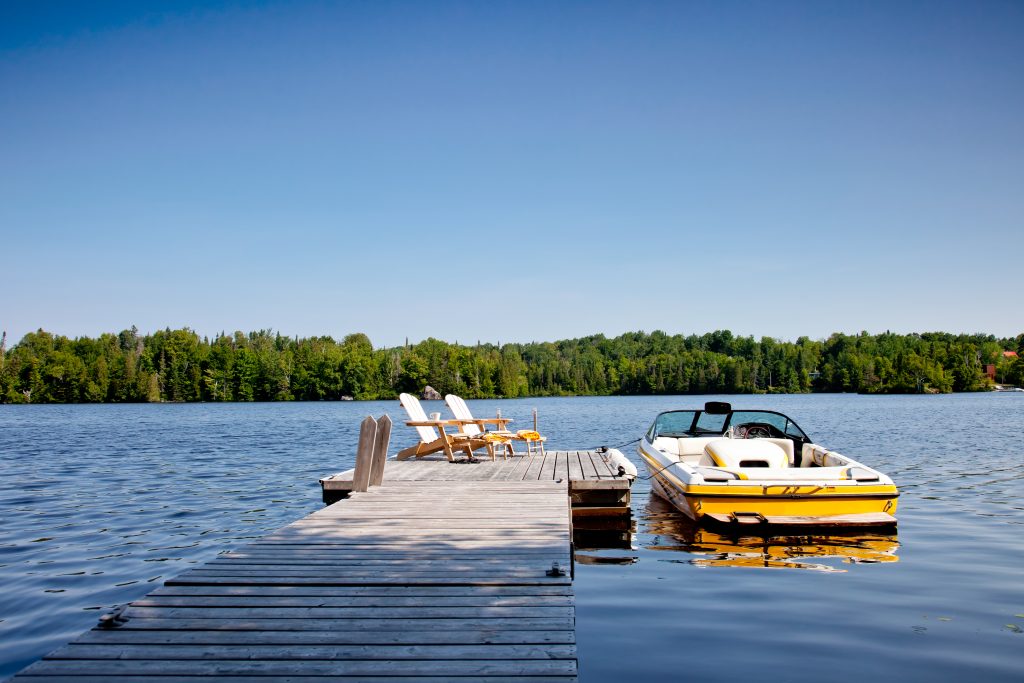 Check Out the Craft Brewery Scene
The craft brew craze shows no signs of stopping, and the Lake Winnipesaukee region is very much in on the action. Wolfeboro has several breweries, including Burnt Timber Brewing & Tavern and the aptly named Lone Wolfe Brewing. In Brookfield, stop by Hobbs Brewing Company, and if you are in Ossipee, try some brews at the Sap House Meadery (or a second Hobbs Brewing location in West Ossipee). Popular with the locals, downtown Bristol's Shacketts Brewing Company has a Bristol Blonde, a Pasquaney Bay IPA, a West Shore Stout, and a Newfound Nutbrown—all nods to the Lake Region. White Mountain Brewing in Ashland has a variety of ales, larger porters, and IPAs that you can enjoy in a rustic outdoor garden. You can also visit the Twin Barns Brewery in Meredith, housed in an antique barn from the 1850s, for some innovative porters, ales, IPAs, sours, pilsners, and lagers.
Get to Know One Town
Speaking of Meredith—why not take the time to really get to know this charming town? Meredith is a perfect municipality to focus on. It is home to the Winnipesaukee Scenic Railroad, a two-hour train ride aboard a vintage-style train. Main Street has several antique shops, a gallery, and a gift shop, as well as the Hermit Woods Winery & Eatery, which boasts U.S.A. Today's 4th Best Tasting Room in America.
On the Daniel Webster Highway is the Meredith Fine Craft Art Gallery. As part of the League of New Hampshire Craftsmen, one of the oldest craft organizations in the United States, the gallery hosts workshops and demonstrations and represents more than 250 local artisans, offering pottery, jewelry, glass, stained glass, wrought iron, fiber art, mixed media, garden art and more.
Other shopping options include the Mill Falls Marketplace, an outdoor market within a sprawling resort with independent eateries and shops such as a bookshop, an upscale women's clothing boutique, and The Nest, with an array of made-in-New-Hampshire wares.
Round out your visit with a lovely lakeside lunch at Lakehouse Grille, Lago, or Meredith residents' favorite outpost, the aptly named Town Docks.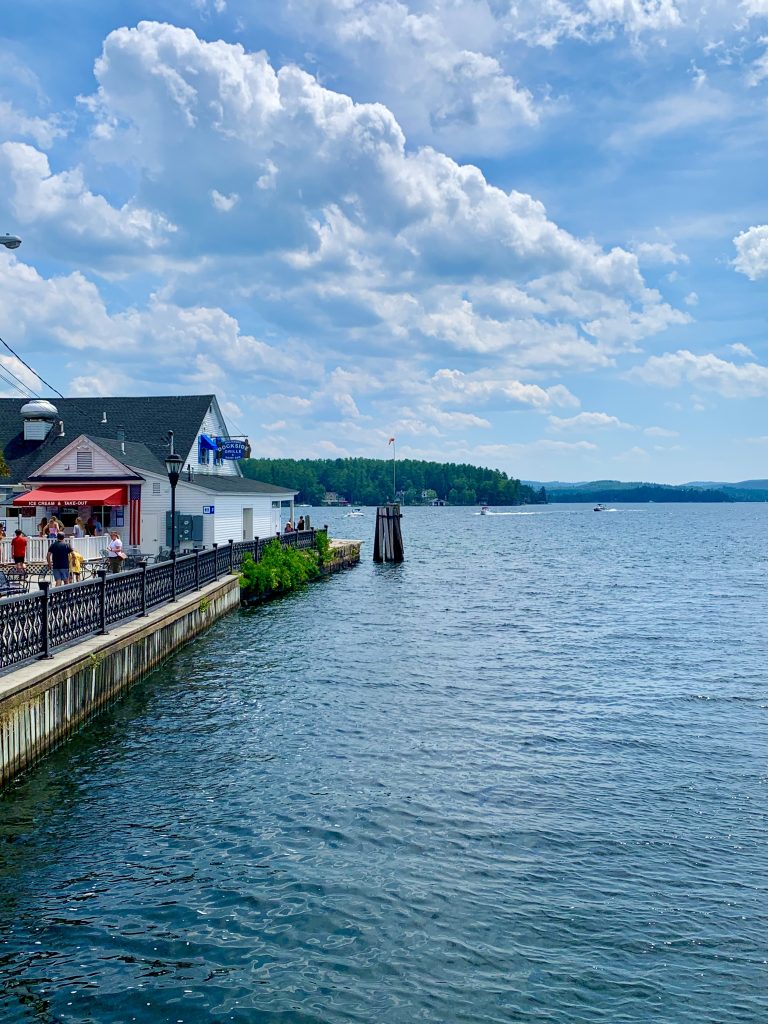 Take a Hike
The natural beauty of Lake Winnipesaukee isn't limited to the lake itself. The Belknap Mountain Range offers miles of trails and unsurpassed vistas of the lake. With a summit with stellar views, Mount Major's 4.6-mile loop, the longest of the peak's three trail options, is one of the range's most popular. Opt for off-peak hours for a quieter hike. Offering several trail options, all with a steeper climb and more solitude than Mount Major, is Belknap Mountain itself, the highest peak in the range. Gunstock Mountain, widely known as a ski resort, also has a plethora of hiking trails. Short trails up this second-highest peak can get quite steep, but the view at the top makes the hike worth it.
Play Tourist at Weirs Beach
Is Weirs Beach kitschy? Maybe, but it's also filled with classic summertime fun. The famed Weirs Beach Boardwalk runs the length of the beach and is part bucolic promenade and part tourist central, with arcades, bumper cars, t-shirt shops, and ice cream. The beach, which is open to the public, can be accessed from several spots along the boardwalk, including at its southernmost point at Endicott Rock State Historic Site. At about the halfway mark of the boardwalk is Weirs Beach Pedal Boats, where an Instagram-worthy dragon or swan pedal boat can be rented for 30 minutes. At the far end of the boardwalk, on Winnipesaukee Pier, is yet another arcade, along with a couple of restaurants. Just north of the boardwalk is another cluster of casual restaurants, including Lobster in the Rough, The Crazy Gringo, and Tower Hill Tavern, with pub fare and a packed evening entertainment schedule.
Discover Some History
Take a stroll into the past at the Lake Winnipesaukee Museum in Laconia. Part of the Lake Winnipesaukee Historical Society, the museum has exhibits highlighting the enduring appeal of the area on topics such as steamboats, waterskiing, and summer camps. The museum building and property itself are of historic interest. Originally a poultry farm, the land was converted by its owner, David O'Shan, a lifelong resident and longtime state legislator, into a tourist cabin colony in the 1930s. Lake Winnipesaukee Museum is open seasonally from mid-June through Columbus Day weekend, and in addition to its ongoing exhibits, the Historical Society presents a weekly lecture series in the summer.