By Lannan M. O'Brien
The spookiest season is upon us. From scarecrows on leaf-laden main streets to pumpkins on neighbors' front doorsteps, the holiday spirit is alive and well in our New England towns. But as parents ready their little ones' costumes, don't be fooled: trick-or-treating isn't just for kids. For the 21+ crowd, the best treats are on draft at local taprooms, and the only trick is choosing your favorite. These breweries' Halloween-themed beers might be just what you need to celebrate on October 31 – beyond!
Braintree, MA
To celebrate their brewery's 5th anniversary, Widowmaker collaborated with other breweries to release three new beers this season. One of those included Primitive & Deadly, an imperial milk stout aged with peanuts, toasted coconuts, cacao nibs, and vanilla beans, brewed through a partnership with New Jersey's Troon Brewing. The deadliest part of this brew is the alcohol content, at a whopping 11%.
Equally frightening is the previously released Reservations at Dorsia, a smooth, hoppy double IPA with citrus, pineapple, and passion fruit notes. Recognize the name? It's a nod to a line from the satirical horror film American Psycho. Both are available on draft; Primitive & Deadly are also sold in cans.
Winooski, VT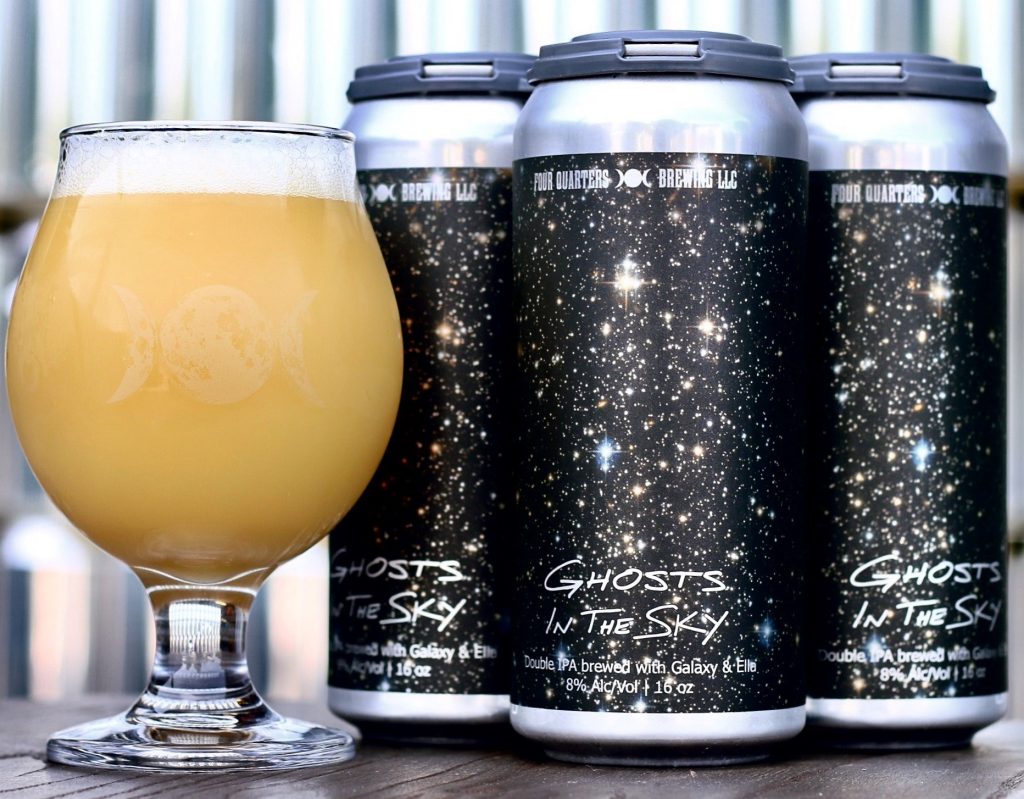 Four Quarters Brewing is all about the Halloween spirit — so much so that they introduced three new brews in honor of the holiday. Enter the dog-friendly tap room, and you'll find these just-released drafts: Wicked Witch of the West, a west coast-inspired IPA; Vampire Deathwish, a sour ale brewed with blood oranges and sour cherries; and This Place is Haunted, a green (yes, you heard that right) IPA brewed with "an unholy amount of Mosaic and Ella hops," according to the menu. If you're still not spooked, try a taste of Ghosts in the Sky, a double IPA with Galaxy and Ella hops. All are available on tap and in cans.
Hartford, CT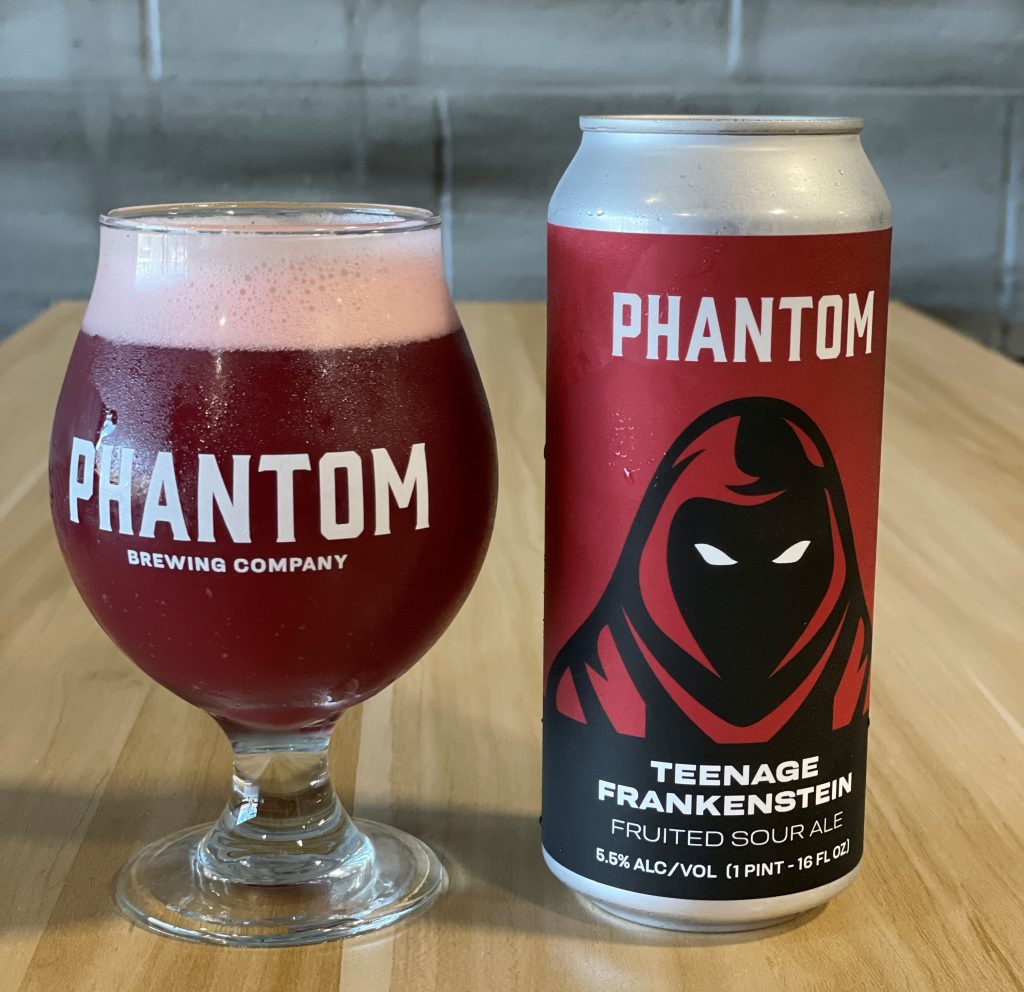 If you think your teenage years weren't frightening enough, think again — Connecticut's Phantom Brewing Company has managed to resurrect the nightmare with Teenage Frankenstein Sour, a sour ale brewed with raspberry, peach, and "loads of blackberry," as described on Untappd. Take a sip and enjoy the tart, juicy flavor of this fruited sour. Available on tap and in cans.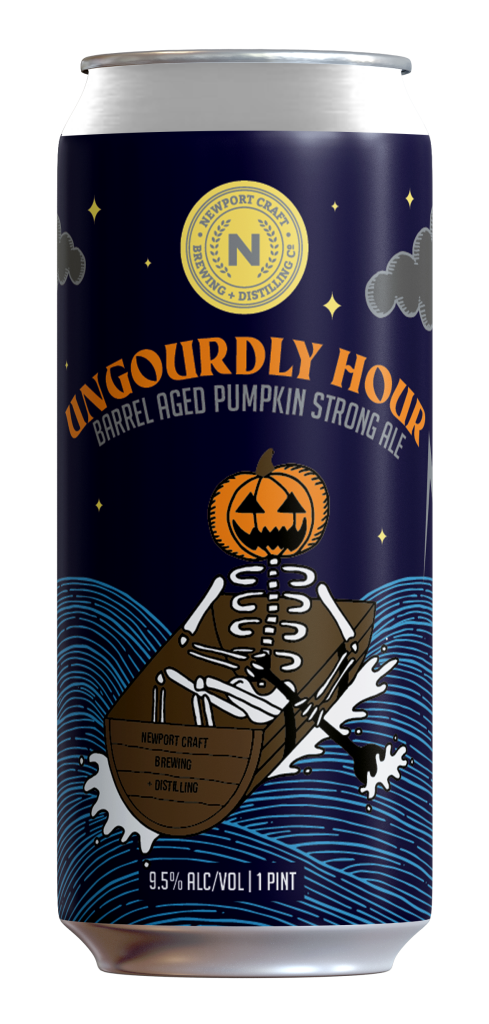 Newport, RI
It wouldn't be Halloween without a pumpkin ale, and Newport Craft Brewing & Distilling Company offers a next-level spin on this seasonal classic. Aged and blended in their own Sea Fog Whiskey and Thomas Tew Rum barrels, Ungourdly Hour is a strong pumpkin ale at 9.5% ABV. In addition to whiskey and rum, the brew contains notes of fudge, sherry, and cherry. Oh, did we mention it's made with over 300 lbs of pureed pumpkin? Available in cans.
Derry, NH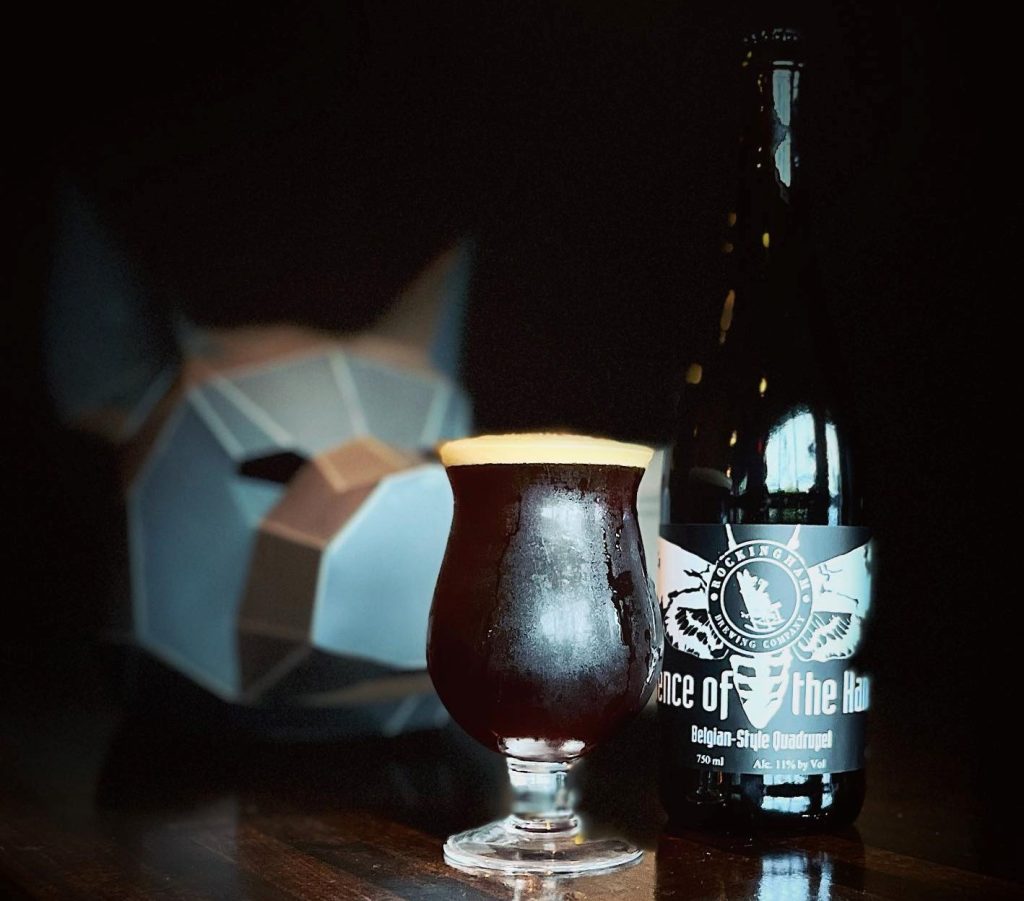 A friendly local gathering spot, Rockingham Brewing's tap list includes humorous references to its logo — a beer-drinking pig in a rocking chair — and their scariest brew is no exception. Like its namesake, Silence of the Hams, a Belgian Quad, will keep you on the edge of your seat at 11% ABV. If you're in the mood for pumpkin, you'll find it in Gourdy, a less-alcoholic pumpkin ale with subtle cinnamon and pumpkin spice notes. Both are available on tap and to go (Gourdy sold in cans, Silence of the Hams in a 750 mL bottle).