By Stacey Marcus
Come Valentine's Day, why not add a little sass to your sugar? It is easy to do by joining the upcoming "Dip It All" class at Sarcastic Sweets & The Alaskan Treehouse Café in Seekonk, Massachusetts. The afternoon workshop scheduled for Sunday, February 12, will teach you the fine art of dipping everything into chocolate. Led by Nina Reed, founder, and owner of Sarcastic Sweets, the event will surely bring out your deliciously decadent side.
The name of the bakery is a nod to Reed's personality. "I am like a Sour Patch Kid. I am more sour than sweet," says Reed. The baker and business owner, originally from Anchorage, Alaska, attended the culinary program at Johnson & Wales University. After graduation, Reed stayed in New England and in 2012 launched her food truck, followed by the brick-and-mortar bakery and café, which opened two years ago.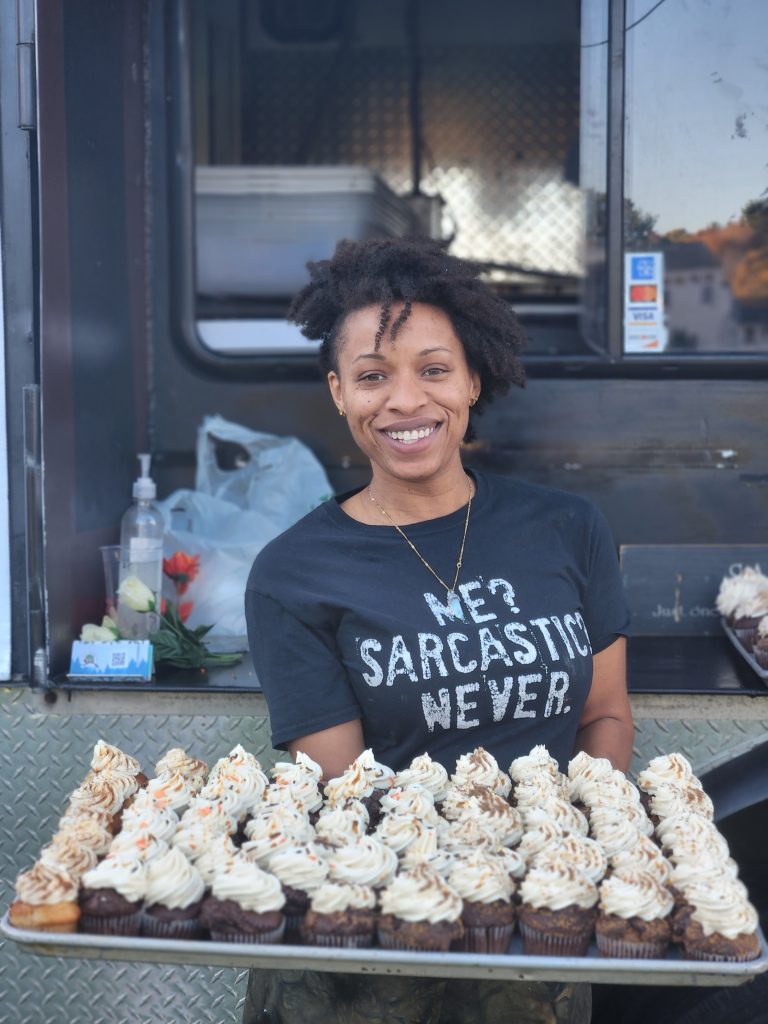 While she is unapologetically straightforward, she is also clearly customer focused.
The full-service bakery creates nut-free and dairy-free confections including cookies, cakes and a rotating selection of over 40 flavors of cupcakes. Reed caters to people with allergies and special diets by offering treats that are gluten-free and vegan. "You won't find peanut butter cups here even though I love them," says Reed.
The Alaskan Treehouse Café serves breakfast and lunch and pays tribute to her native Alaska. Along with a few salmon selections, she also honors her home state by growing herbs like cilantro, lavender, mint, and thyme in the bakery window.
Her monthly workshops cover everything from plant-based treats and fresh meal prep to more indulgent dessert-themed classes. The February Dip It All class will have you dousing cake, cookies, fruit, and candy in chocolate and enjoying two beverages and a Valentine's Day craft. At the end of the workshop, you will have 12 delectably dipped treats with a beautiful gift box to take home. The cost is $30 per person. The bakery is located at 184 Taunton Avenue in Seekonk.
Reed hints that she will be announcing big news soon about a new concept across the border in Rhode Island, so be sure to check out  www.sarcasticsweet.com to learn more and to sign up for the Dip It All class.