By Juliet Pennington
Historically, bookstores—especially independent bookstores—were important businesses, playing a crucial role in giving local authors a platform and bringing a community together. Major bookstore chains and online marketplaces for books resulted in a steady decline in "indie" bookstores starting in the late 1990s, but what we gained in convenience, we lost in human connection.
"Independent bookstores represent so much more than retail businesses," says  Ray Daniels, Chief Communications Officer of the American Booksellers Association. "In many areas, they are a place where like-minded individuals can gather and form a community. Bookstores are those rare places where people can share knowledge and find comfort."
Lucky for New England bibliophiles seeking the charms of brick-and-mortar bookstores, there are plenty available in our region, from the small, genre-centric variety, to larger shops that carry any and all varieties of books.
Here are some favorites from each of the six New England states:
Connecticut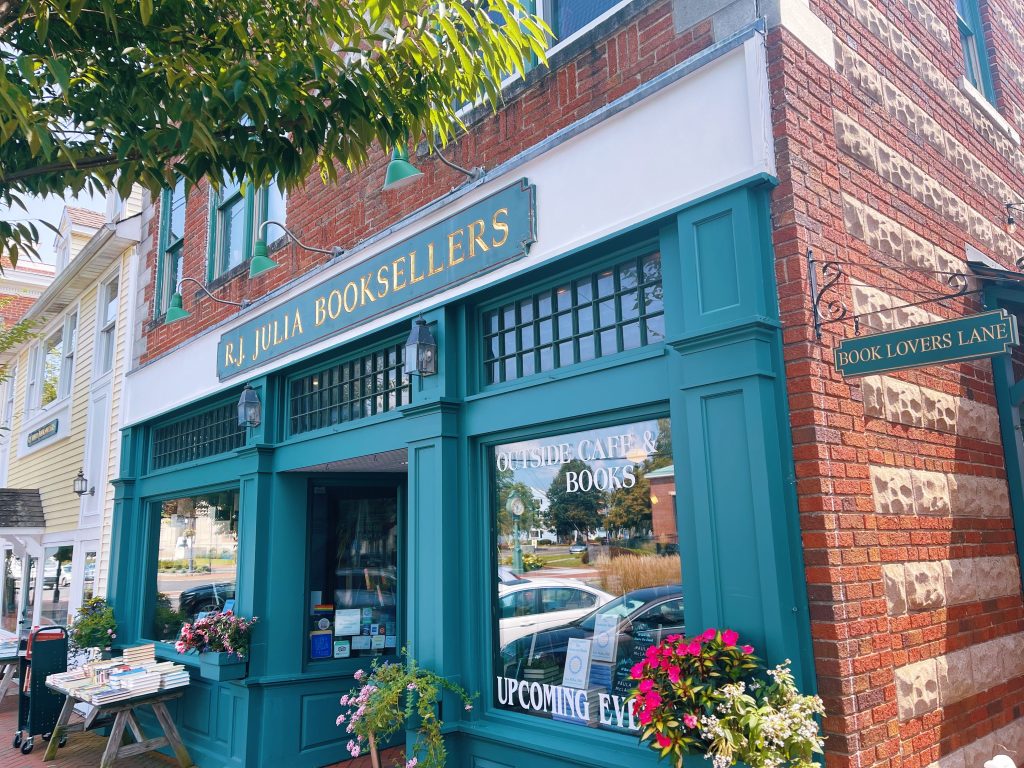 Roxanne Coady was a partner in a New York City accounting firm when she decided in 1990 to switch gears from a "career of the head to a career of the heart."
RJ Julia Booksellers, Coady's two-story, 8,000-square-foot bookstore is an "old-school version of what you dream a New England bookstore would look like; it's a beautiful space," says Coady, adding that it was modeled after the iconic (now closed) Scribner's Bookstore on Fifth Avenue in New York City.
But more important than the aesthetics or comprehensive collection of books are the employees—about 40 in total—whom Coady calls the "secret sauce" to the store's recipe for success.
"They are all incredible readers and adhere to the same belief as I have—that books really can change lives," she says. "They listen and know how to be helpful. That is why we have such loyal customers and have been so supported by our community."
RJ Julia Booksellers hosts more than 300 events a year, including book signings and other author visits, and—as if owning a busy bookstore isn't enough—Coady also hosts "Just the Right Book!", a biweekly author interview podcast.
Maine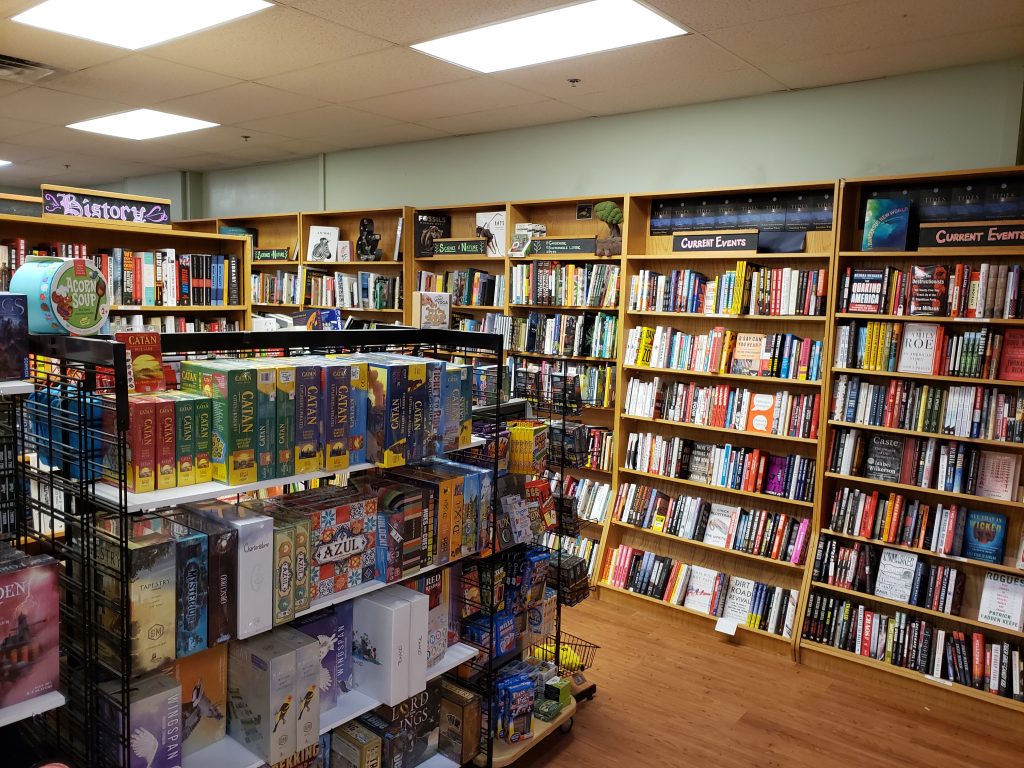 In 1962, Michael and Patricia Curtis purchased W.H. Sherman Printer & Stationer, a Bar Harbor business founded in 1886 by Bill Sherman. Since then, Sherman's Maine Coast Bookshop has expanded to include nine locations, including the 5,000-square-foot store in Damariscotta, which features a popular café and has a large "staff picks" section. "Our well-read, knowledgeable, and enthusiastic staff love making recommendations based on the customers' interests," says Jeff Curtis, who took over the business from his parents in 2006.
"We have many regulars who live nearby, but lots of repeat tourists, too," says Curtis, who often hears from vacationers that Sherman's is the first stop they make when returning for their coastal Maine getaways. "Customers say it's a very inviting store. They find some books they may be looking for and others they didn't know they were looking for."
Curtis says all of their locations have "very extensive" sections for Maine- and New England-specific books, and the Damariscotta branch also has a consignment section of which he is very proud. "It allows self-published books or those from smaller publishers to get on the shelves, which the authors appreciate and our customers enjoy," he says.
Massachusetts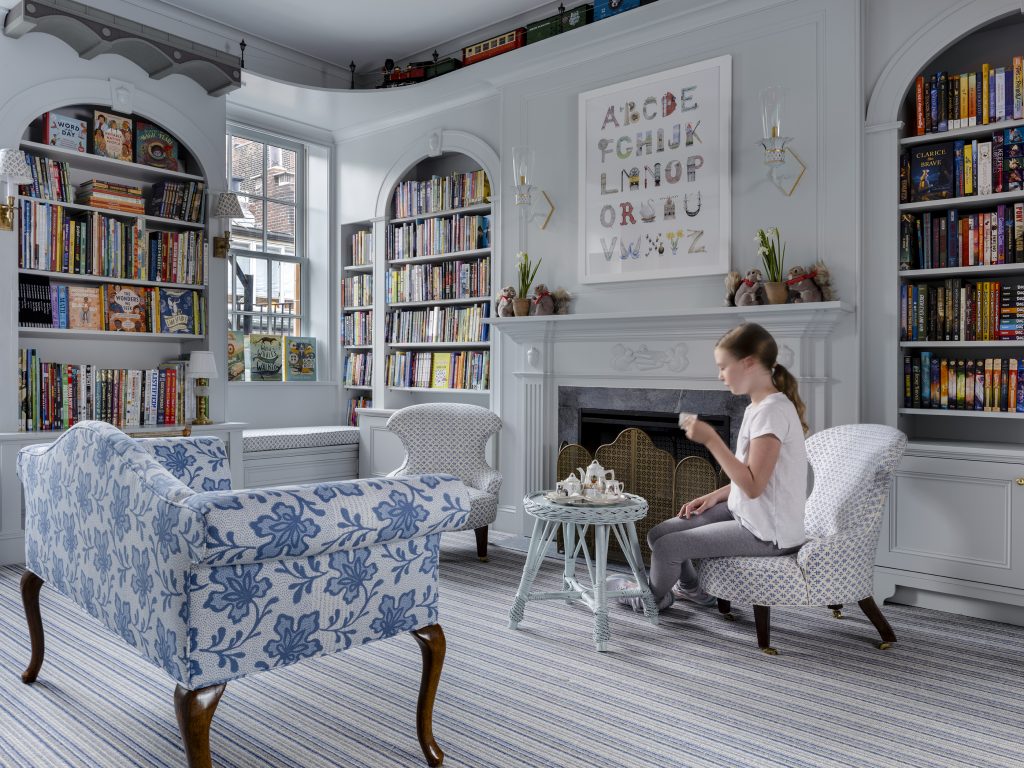 Since it was announced in the spring that a new bookstore would be opening on Beacon Hill late in 2022, there has been a buzz around town, with many people—not just bookworms—expressing the need for such a business in the historic neighborhood.
Local resident Melissa Fetter is the driving force behind Beacon Hill Books & Café, which was opened in October in a five-story Greek Revival building on Charles Street. While Fetter readily admits that she doesn't have a background in retail, she is a voracious reader with a "sense of creativity and the perspective of a consumer."  She says the bookstore has designated themed areas, such as rooms dedicated to architecture and design or travel, for example. "I am also really excited about the children's collection," she adds, noting plenty of kid-friendly touches, like a model train with a steam whistle chugging in and out of rooms on the children's level. "It's a space reminiscent of a nursery from, say, 'Peter Pan' or 'Mary Poppins," she says.
In addition to selling books, the shop, which boasts a courtyard garden, will offer curated, high-quality merchandise, ranging from custom tea blends to private-label candles. There are also plans for hosted events, including book signings, private gatherings, and "proper" English high teas. The café, under the watchful eye of Colleen Suhanosky, chef and owner of Rifrullo Café in Brookline, will also house an extensive cookbook collection.
"Bookstores aren't easy businesses to run, but this just felt like an opportunity waiting to happen," says Fetter. "And if there were ever a location that could make a bookstore a success, it's Beacon Hill."
New Hampshire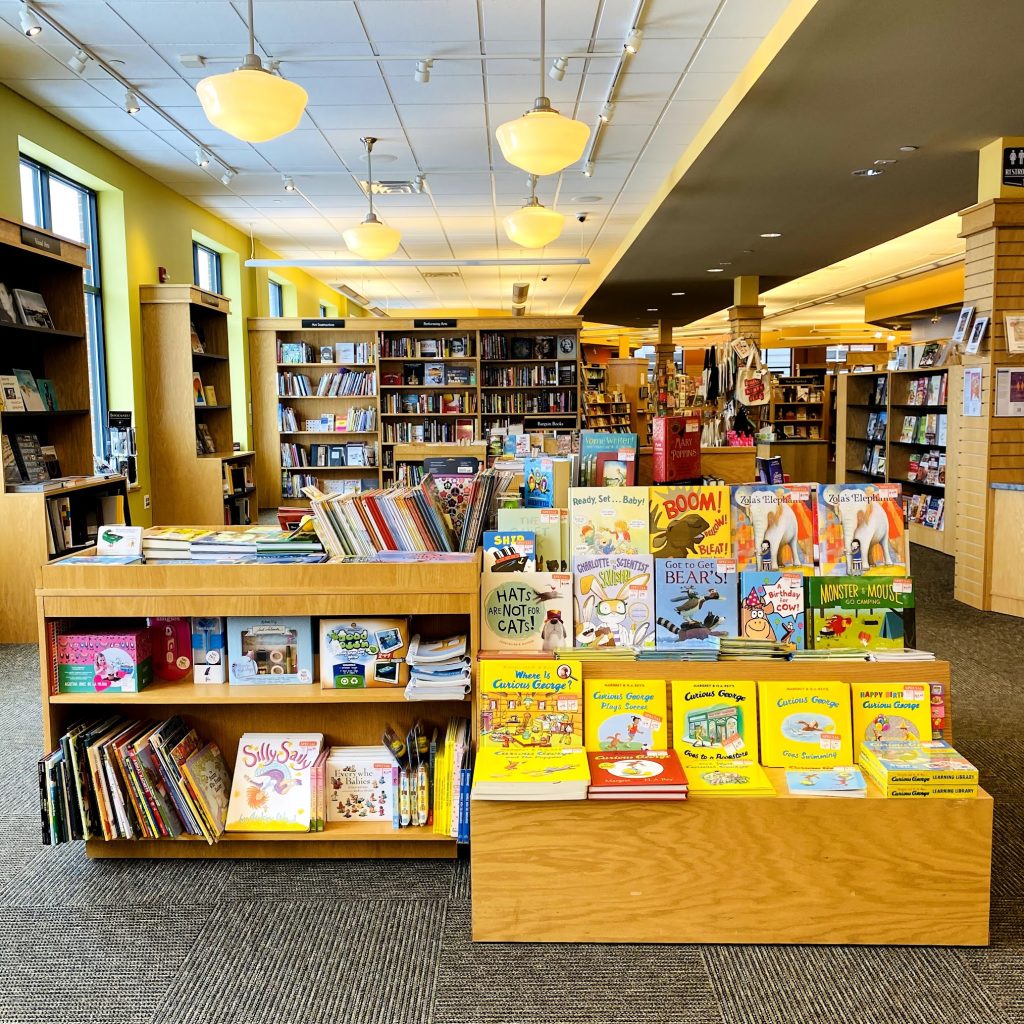 Much has changed in the nearly 30 years since Michael Herrmann purchased Gibson's Book Store in Concord, New Hampshire, in 1994. Initially established in 1898, the shop was previously located in a 4,000-square-foot storefront before moving to its current 12,000-square-foot space on Main Street.
"The size makes a big difference," says Herrmann, who has expanded Gibson's inventory to include novelties and other items, including kids' toys and games, as well opening a café. "It means people can gather and browse comfortably without being on top of each other." And since the current location was a new build completed in 2013, Herrmann worked with a bookstore design consultant to ensure that everything from the lighting to the seating was conducive to a comfortable and inviting environment with room for book signings and other author events. "We have a lot of comfy chairs."
A hands-on owner, Herrmann says he takes great pride in doing backlist ordering himself. "Bookstores are about discovery. There's nothing like the experience of finding something you're really happy to see," he says.  Herrmann says that he and his employees are all avid readers (several participate in a monthly all-things-literary podcast, "The Laydown") who believe in the mission of connecting readers with writers and building community, which is essential to the success of his business. "Concord is a great bookstore town, and New Hampshire is a great bookstore state," he says. "We're fortunate to have as much community support as we do."
Rhode Island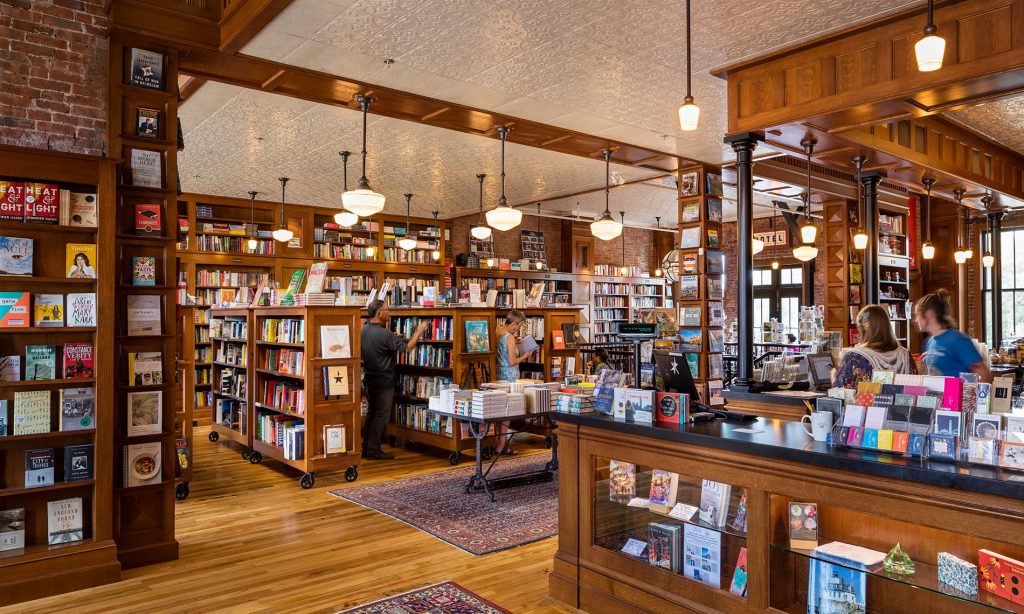 Located in a renovated two-story building that was once home to the Savoy Hotel, this local gem opened in 2016.  Savoy Bookshop offers customers diversity in book titles and a welcoming atmosphere with oversize couches, comfy chairs, and an outside patio with an abundance of fresh flowers.
"When ordering, we make sure to buy books that represent a diverse range of stories and authors and perspectives in which people can see themselves," says Mariana Calderon, the store's manager. "We have every genre and books by authors who are Indigenous, Black, queer, trans, Asian American, etc…"  Open Agenda is a small free library that is part of the Savoy Bookshop & Café and carries largely LGBTQIA+ titles for young-adult and middle-grade readers.
Calderon says that Savoy staffers are "all very passionate booksellers who are well-read and really committed to the community." The store hosts numerous literary events, and when they have more well-known authors slated for book signings, they partner with the nearby United Theatre, which has an auditorium and large event spaces.
The Savoy's owners also own sister stores Bank Square Books in Mystic, Connecticut, and Title IX, which focuses on social justice and queer literature,  in New London, Connecticut.
Vermont
The second-largest independent bookstore in the state, measuring 3,700 square feet and located in the historic Depot Building, Bear Pond Books is a second-generation, woman-owned business that has been a staple on the downtown Stowe commercial scene since 1970.
The business has been a big part of the life of owner Jennifer Hale, who purchased Bear Pond Books in 2010 from her mother, who had been a staff member before buying it herself in 1978. Hale remembers helping her mom out at the store when she was ten for an allowance of two dollars a day.
Community is important to Hale, which is apparent in everything from the wide selection of titles across most genres to the products sold at the shop. Hale has expanded to include a variety of additional items made by Vermont artists and other regional vendors. Bear Pond Books also hosts genre-specific book clubs and educational programs. Hale says she is especially proud of the large children's book section, which is designed so that the books face forward, so customers see the jackets of the books rather than just the spines. "Every day, we get at least two to three compliments on our children's section," she says.
This downtown Stowe bookstore has a friendly and inviting vibe, but perhaps the most enticing—and adorable—draw is the bookstore's ambassador, Hale's French bulldog, Tucker. "He's very popular," she says of her seven-year-old pup. "Customers are disappointed if they come and he's not here."