Tomatoes are at their peak. Apples are beginning to ripen. Handmade cheese is always in season. What better way to spend an early fall weekend morning than getting outdoors and shopping for fresh produce and other goodies? Farmers' markets are the perfect way to shop local, and more are popping up all over New England. We think these are ten of the best to check out.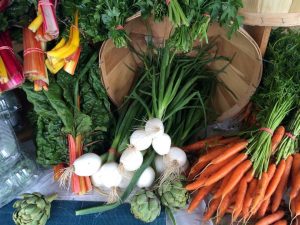 Coastal Growers Market, Saunderstown, RI
Rhode Island's Casey Farm holds this summer market featuring a variety of local vendors and artisans. Grab some fresh berries from Barden Family Orchard, sauces from Poblano Farm, or art from Goodland Pottery, all to the tune of live music every week. 
Saturdays, 8:30 am to 12:30 pm, May- October 
South Kingstown Farmers Market, South Kingstown, RI
Named one of the best farmers markets in America in 2016 by The Daily Meal, the South Kingstown Farmers Market offers a huge selection of local produce, meats, baked goods, spices, flowers and more. And once the weather cools down, check out their website for info on their winter market. 
Saturdays, 8:30 am to noon, May- October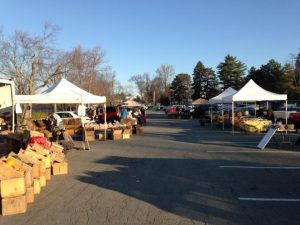 Orono Farmers' Market, Orono, ME
Maine's Orono Farmers' Market has been providing locally grown goods for 24 years. You can pick up fresh blueberries from Burke Hill Farm, organic artisan bread from Enchanted Kitchen, a homemade chicken pie from Maine-ly Poultry, and plenty more.
Saturdays, 8:00 am to noon, May- November; Tuesdays, 2:00 pm- 5:30 pm; May- October 
Portland Farmers' Market, Portland, ME
Portland's first public market opened in 1768, and the Portland Farmers' Market carries on this rich tradition with tons of vendors and special fundraising events. They even offer convenient wooden tokens for cash-less customers.
Saturdays, 7:00 am to 1:00 pm, April- November; Wednesdays, 7:00 am to 1:00 pm, April- December 
Wellfleet Farmers Market, Wellfleet, MA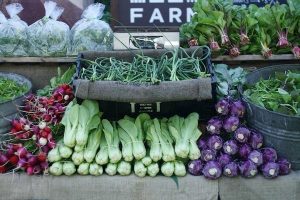 Cape Cod's Wellfleet Farmers Market boasts live music, fresh food from all over the Cape, and even an Annual Garden Happy Hour event. You'll find fresh-squeezed juice, locally baked pastries, and homemade soaps at this charming market.
Wednesdays, 8:00 am to noon, May- October 
Boston Public Market, Boston, MA
Boston's year-round, indoor market offers locally made goods from more than 40 vendors across New England. You can also stop by for one of their cooking demonstrations, classes, or children's activities.
Monday- Saturday, 8:00 am to 8:00 pm; Sunday 10:00 am to 8:00 pm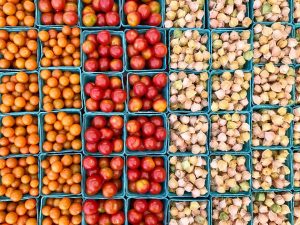 Coventry Farmers' Market, Coventry, CT
One of the largest in the state, Connecticut's Coventry Farmers' Market has a traditional country feel. In addition to regular vendors, the market offers weekly events including guest lectures, chef demonstrations, and visiting farm animals. 
Sundays, 11:00 am to 2 pm, June- October 
Concord Farmers' Market, Concord, NH
Head to downtown Concord for one of the oldest farmers' markets in New Hampshire — it opened back in 1981. There's plenty of variety at this market, with around 40 vendors selling flowers, skin care products, dog treats, honey, baked goods and more. 
Saturdays, 8:30 am to noon, May- October 
Waitsfield Farmers' Market, Waitsfield, VT
More than 60 vendors sell their wares at this market on Waitsfield's Mad River Green. The kid-friendly space also has live music, face painting, arts and crafts activities, and even free Wi-Fi. 
Saturdays, 9:00 am to 1:00 pm, May- October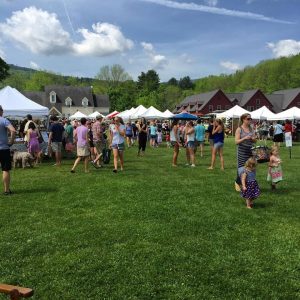 Burlington Farmers' Market, Burlington, VT
Held in historic downtown Burlington, this market features artisans and farmers from across the state. There are plenty of handmade crafts, fresh produce, and homemade sweets like donuts and ice cream to peruse. 
Saturdays, 8:30 am to 2:00 pm, May- October