Regardless of whether you're mad for Monet, have a passion for Pollock or are wild about Warhol, there's a New England art museum for you.  And while you may already be familiar with your favorite museum's permanent collection, it's the special exhibits that make a repeat visit worth the trip.
"It's Alive" – Peabody Essex Museum, Salem, Massachusetts
Those who spent their formative years peeking through fingers at Frankenstein, The Mummy and The Creature from the Black Lagoon, won't want to miss "It's Alive: Classic Horror and Sci-Fi Art From The Kirk Hammett Collection" at Salem's Peabody Essex Museum. Hammett, best known as the lead guitarist for Metallica, has a passion for collecting horror and sci-fi movie posters.  His collection, amassed over three decades, includes over 135 movie posters, lobby cards, film props and costumes.  The exhibit runs through November 26.
"Grandma Moses; American Modern" – Bennington Museum, Bennington, VT
If Ann Mary Robertson Moses hadn't developed arthritis at the age of 76, she might never have put down her stitching and quilting to give painting a try.  Today, Grandma Moses is one of America's most renowned folk artists. The Bennington Museum will showcase more than sixty Moses paintings, the largest group assembled in decades, alongside paintings by artists Andy Warhol, Helen Frankenthaler, Fernand Léger and Joseph Cornell giving fresh perspective to Moses's work. What does a folk icon like Moses have in common with these modern masters? Visit the museum before the exhibit ends on November 5 and judge for yourself.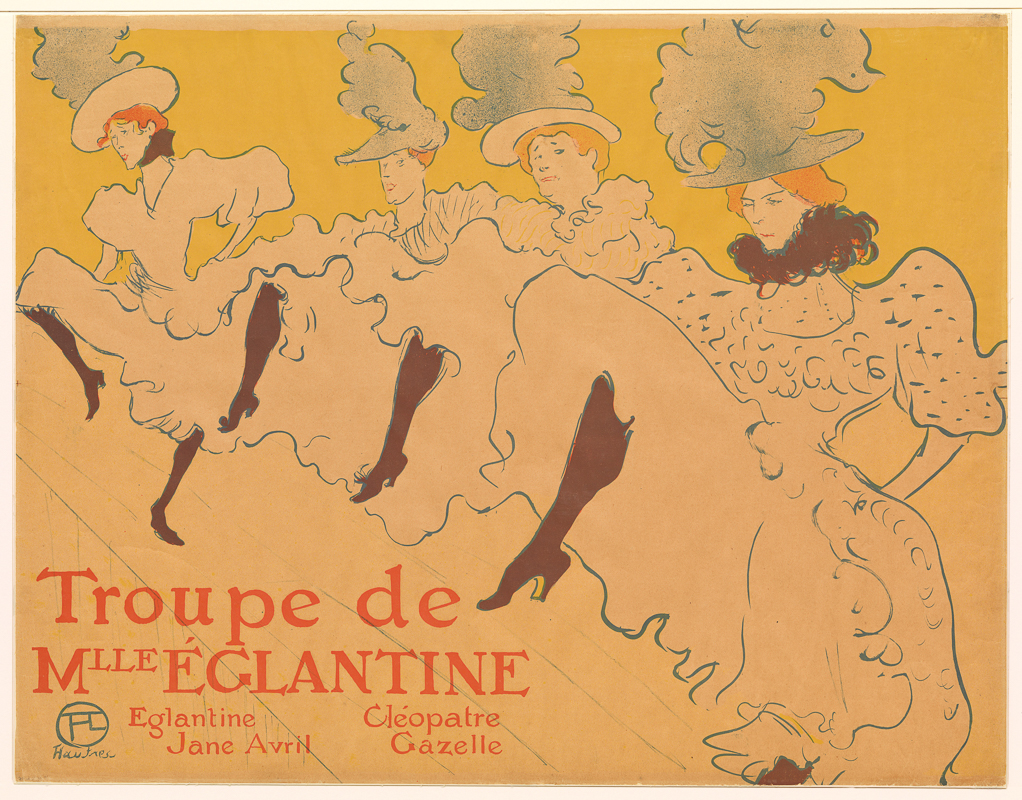 "The Paris of Toulouse-Lautrec" – Currier Museum of Art, Manchester, NH
"La Belle Époque" or "Beautiful Era" was a time of creative innovation in Paris, a period when masterpieces of music, literature, theater and the visual arts gained recognition. Artist Henri Toulouse-Lautrec immortalized the singers, actresses and dancers of Paris through the prints and posters he created for venues like the world famous Moulin Rouge.  The Currier Museum will present more than one hundred posters, prints and books of Lautrec's work, a collection previously organized and displayd at New York's Museum of Modern Art. Take a tour through Paris's golden age, when aristocrats rubbed shoulders with the working class in Lautrec's cafes, concerts and dance halls.  The exhibit runs from Sept 30, 2017 through January 7, 2018.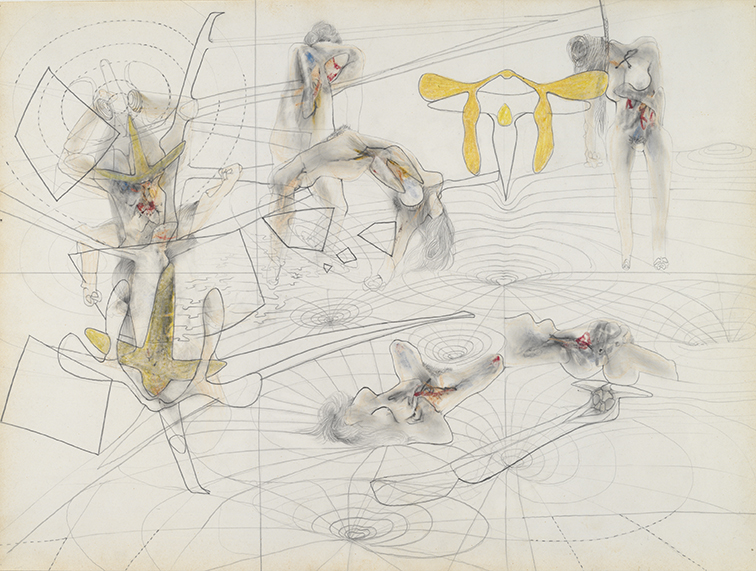 "Artists in Exile" – Yale University Art Gallery, New Haven, CT
"Artists in Exile: Expressions of Loss and Hope" explores the theme of exile, focusing on artists who have left their home countries for reasons including discrimination, war and genocide.  When an artist is separated from the familiar, is this a catalyst for creativity?  Told through photography, paintings, drawings, prints and sculpture from the 19th Century through today, "Artists in Exile" combines works from Yale's permanent collection with pieces on loan from other institutions and private collections.  Artists include European painters Paul Gauguin, George Grosz and Gustave Courbet, as well as video and installation artist Mona Hatoum, painters Ahmed Alsoudani and Mu Xin, and photographers An-Me Lê and Shirin Neshat. "Artists in Exile" runs from September 1 – December 31, 2017.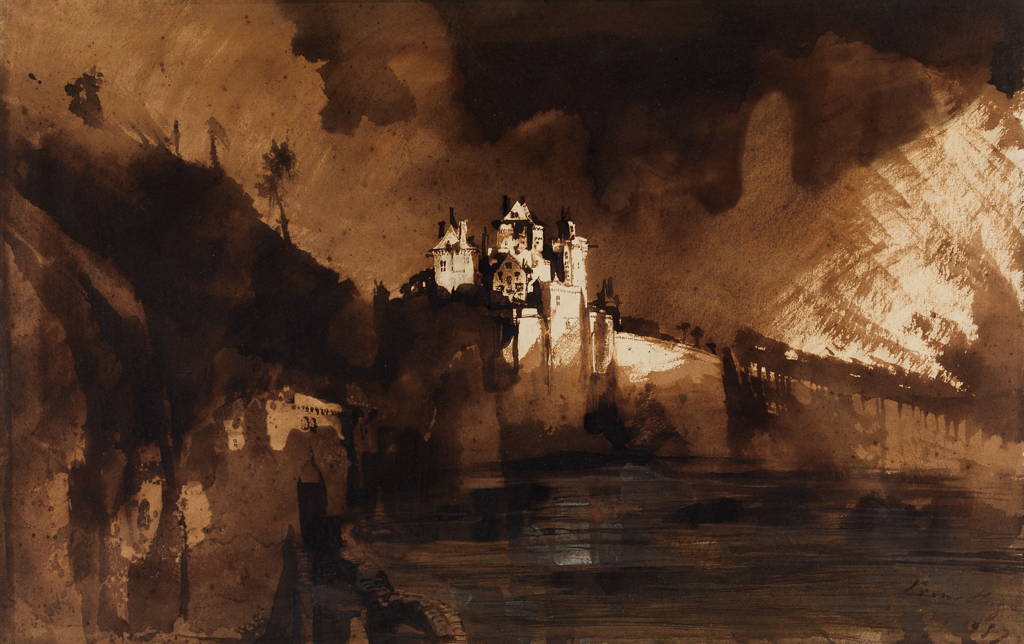 "Lines of Thought" – RISD Museum, Providence, RI
If you've ever doodled during a meeting, you're in good company: Michelangelo, Leonardo DaVinci, Pablo Picasso…  "Lines of Thought: Drawing from Michelangelo to Now" explores the connection between drawing and discovery.  Seventy works from the British Museum's collection show how, for centuries, artists have used the medium of drawing as a means for thinking on paper.  Drawing still remains one of the most effective mediums for artists to express their ideas in an instant.  From ancient Egyptian papyrus to works from current artists, "Lines of Thought" emphasizes the continued importance of drawing. On display from October 16, 2017 – January 7, 2018.
"Child's Play"- Portland Museum of Art, Portland, ME
Every joyful, painful, awkward moment of childhood and adolescence is told through this collection of 20th Century photographs entitled "Child's Play – Representations of Adolescence".  Each artist provides his or her own unique perspective on this fleeting time of life.  Documentary photographer Aaron Siskind's Harlem Document captures the essence of children's lives in Harlem during the Depression. Artist Jocelyn Lee photographed her young neighbor, Kara, over the course of 16 years, chronicling her transition from childhood through adolescence and into motherhood.  "Child's Play" will run through December 17, 2017.
Top photo: Matta, Untitled, 1943–44. Graphite and colored crayon on paper. Yale University Art Gallery, Gift of Thomas T. Solley, b.a. 1950, 2002.15.24. Matta © 2017 Artists Rights Society (ARS) New York/ADAGP, Paris