Your home is a vital part of your life.
Embarking on a major remodeling project or building a custom home takes inspiration, imagination and time to consider all of the pieces that come together to create the space you envision. It's been difficult to imagine how the important details will look and feel in your home, until now.
7 Tide, Boston's newest design destination, has recently opened at 7 Tide Street in Boston Seaport, the city's trendiest area. Here discerning homeowners have the unique opportunity to gather key information and find jaw-dropping inspiration before beginning an extensive design project.
In various spaces at 7 Tide, you can actually experience your appliance technology, custom windows, doors, kitchen design details and more, before you commit to a concept or purchase. 7 Tide is the perfect place to start dreaming about your new space, where you can explore in three dimensions and with all five senses.
In this unprecedented brand experience center, you not only see the options, you will use them, compare them and feel them in real settings that help you make those exciting, yet often daunting, decisions with pleasure and delight. 7 Tide is designed as a sanctuary, offering you the opportunity to drink in the possibilities and imagine yourself living in them.
Built in 1943, as The Riggers and Sail Loft Building, this 38,000-square-foot building was purchased in 2014, and has been totally reimagined and renovated as 7 Tide. Inside you'll find Clarke, New England's Official Sub-Zero & Wolf Showroom and Test Kitchen, in their most technologically advanced showroom yet. You'll find the very latest from Sub-Zero, Wolf and ASKO appliances, in stunning kitchens to inspire design excellence. In every corner there is a "wow moment," with design details and unique materials that will get your creative juices flowing.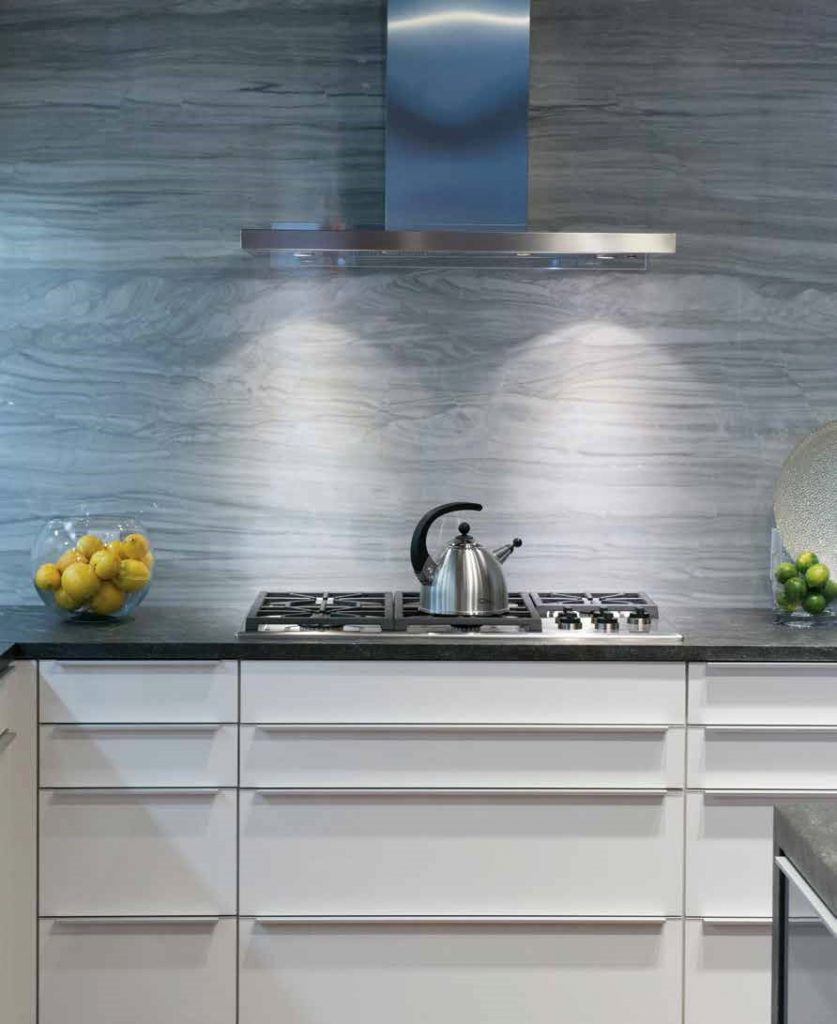 In addition to their signature Appliance Test Drives, Clarke now offers two exciting additions to the award-winning Sub-Zero and Wolf experience. First, architects and designers are invited to present floor plans, renderings, elevations and photos of their projects to clients on a 16' x 9' media wall at 7 Tide. Here in the comfortable Media Lounge, homeowners can discuss their projects, and then explore appliance options in full-size kitchens only steps away.
Clarke's Small Plates program allows visitors to taste a delicious example of what they can create with Sub-Zero and Wolf appliances. Try a bite or two of Strawberry Rhubarb French Toast, Bacon-Wrapped Chicken, or perhaps Crispy Artichokes with Truffle Aioli. Your small bite will depend on the time of day you visit and the season of the year. Small Plates are available not only in Boston, but also in Clarke showrooms in Milford, MA and South Norwalk, CT. Clarke wants you to see, hear, touch, smell and taste what your new kitchen can become.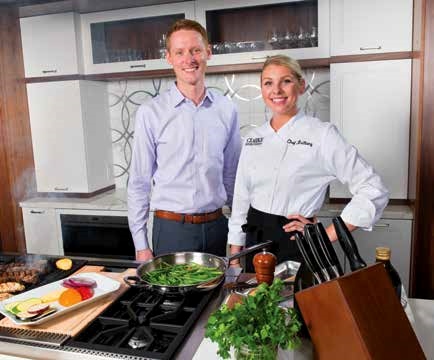 Adjacent to Clarke's Showroom and Test Kitchen, visitors encounter the country's first brand experience center for Marvin Windows and Doors. In another incredible high-tech, high-touch experience, homeowners are introduced to a whole new way to think about windows and doors. Sit in a living room and see how a 30" window might look on your wall. Imagine something grander? Instantly you can experience a 5-foot bay window. Once you choose a design direction, you may try Marvin's smart table to actually see how different finishes and hardware can change the look of your windows or doors. In fact, Marvin's beautiful products surround the entire building, offering a stunning example of how to connect your interior and exterior environments.
While not open to the public, Reflex Lighting is on the second floor, offering their commercial lighting expertise to architects and designers throughout the region. As the building continues to transform, Clarke's showroom will expand and other premier brands will be revealed. Since these spaces are dedicated to inspiration and information gathering, homeowners will never be asked to purchase anything. Instead, they will receive details on products that delighted them and contacts for authorized dealers near their project. As one recent visitor commented, "It's not a sales experience at all. It's relaxing and inspiring. I loved planning my home this way."
To visit CLARKE'S SUB-ZERO & WOLF Showroom and Test Kitchen, visit ClarkeLiving.com for showroom hours and online appointments or call 800-842-5275.
To make an appointment with MARVIN AT 7 TIDE call 617-315-4850 or email appointment@marvin7Tide.com