When Westborough Design Center says they're family owned and operated, they mean it.
At the helm is Al Lizotte, the owner and president of the kitchen and bath design/build firm which was established in 1988. Al brings more than 30 years of experience in the kitchen and bath industry to the table, along with an "on time, on budget attitude," as it says on their website.
Al's daughter, Claudette Andrew, works in the design side of the business and his son, Andrew Lizotte, in the build side as a lead carpenter and project manager. This is truly a family affair. Together they carefully craft kitchens in a wide range of styles which are always designed as a reflection of their clients' aesthetic wishes and lifestyles.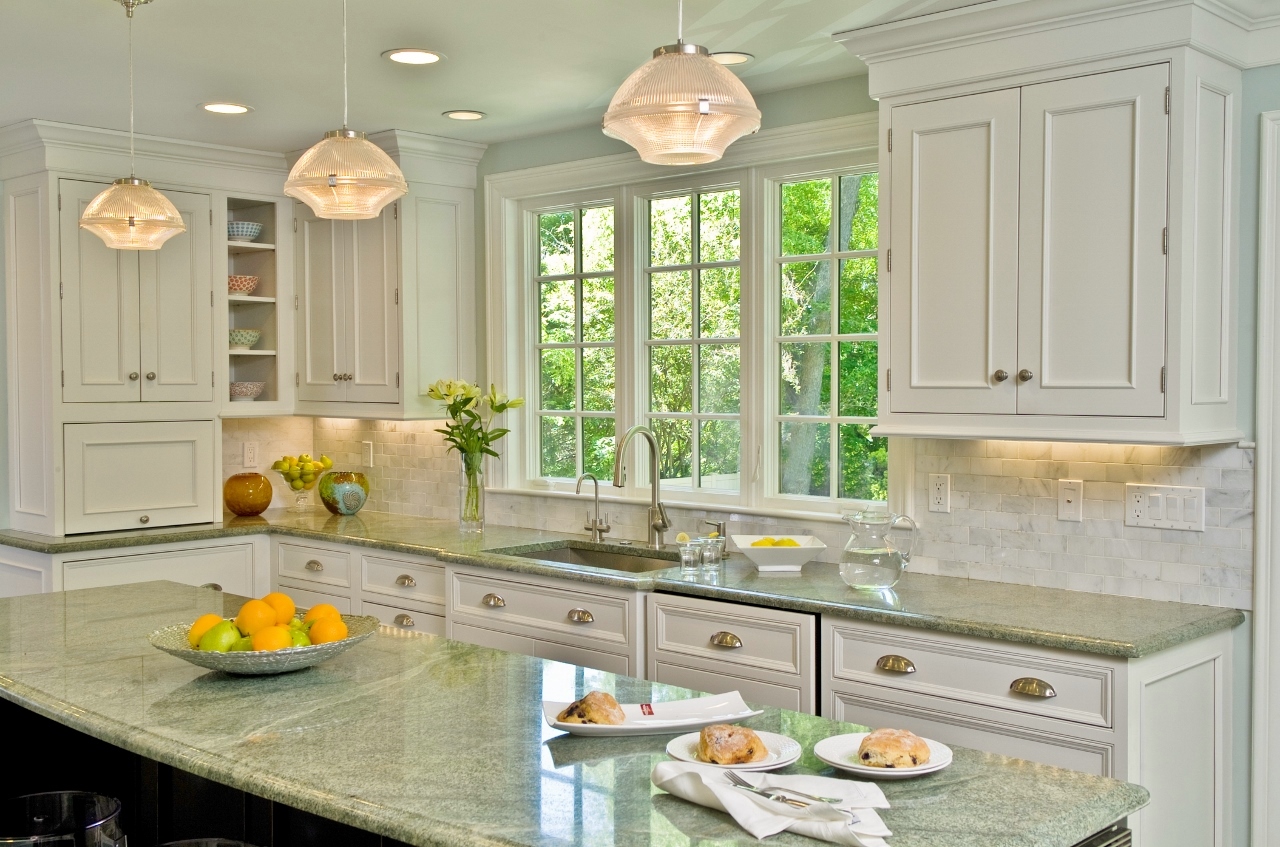 In this kitchen, which was featured in Southern New England Living, Claudette's design united what was four small rooms into a singular cohesive space. Because of the challenging layout in the 1928-built home, Claudette incorporated multifunctional workstations. Custom-made cabinets from Greenfield Cabinetry is painted a classic white which helps the room feel open. A polished Costa Esmeralda granite countertop gives the room a subtle touch of color.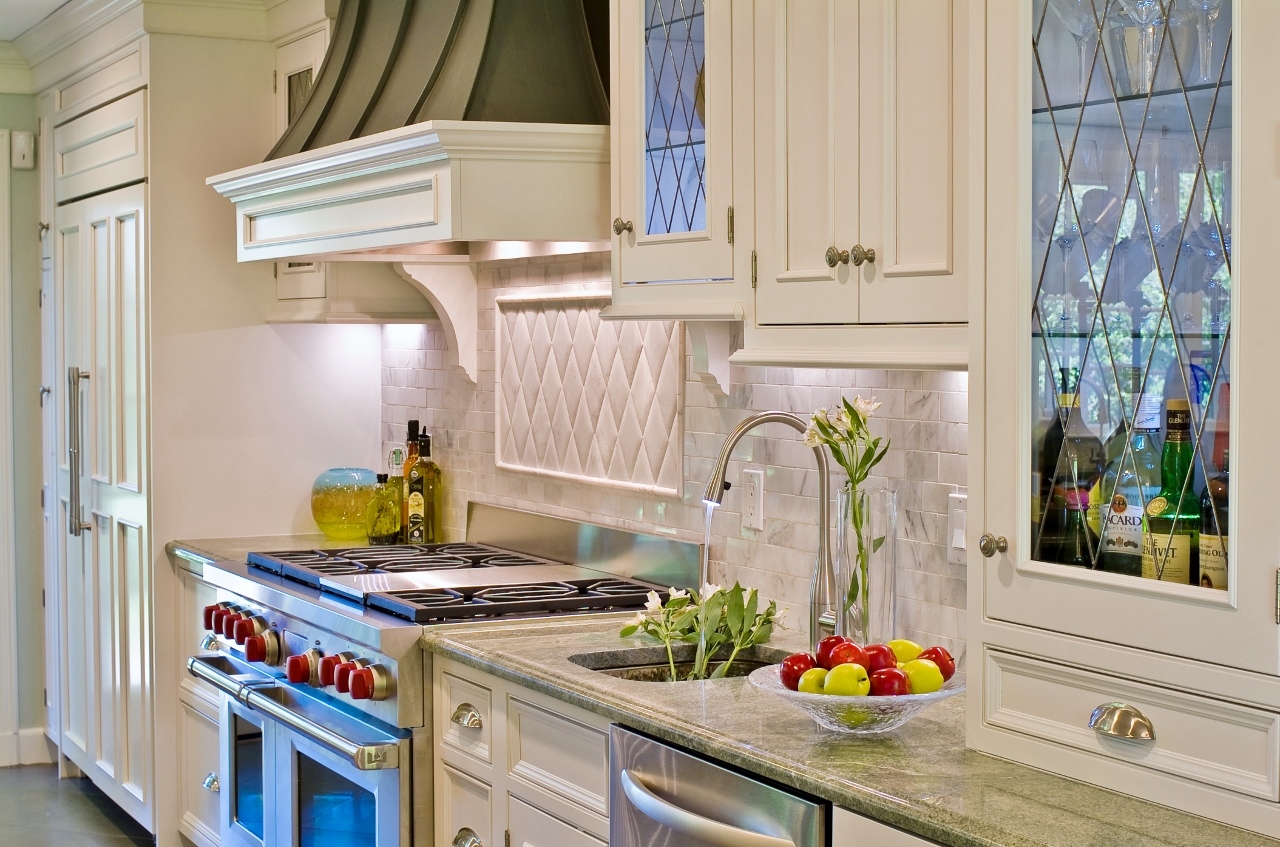 A 48" dual fuel Wolf range is positioned under a striking custom-made zinc hood fan. The design is the perfect complement to the home's historic pedigree yet has a distinctive contemporary flair. A hand-honed subway tile backsplash adds texture to the space.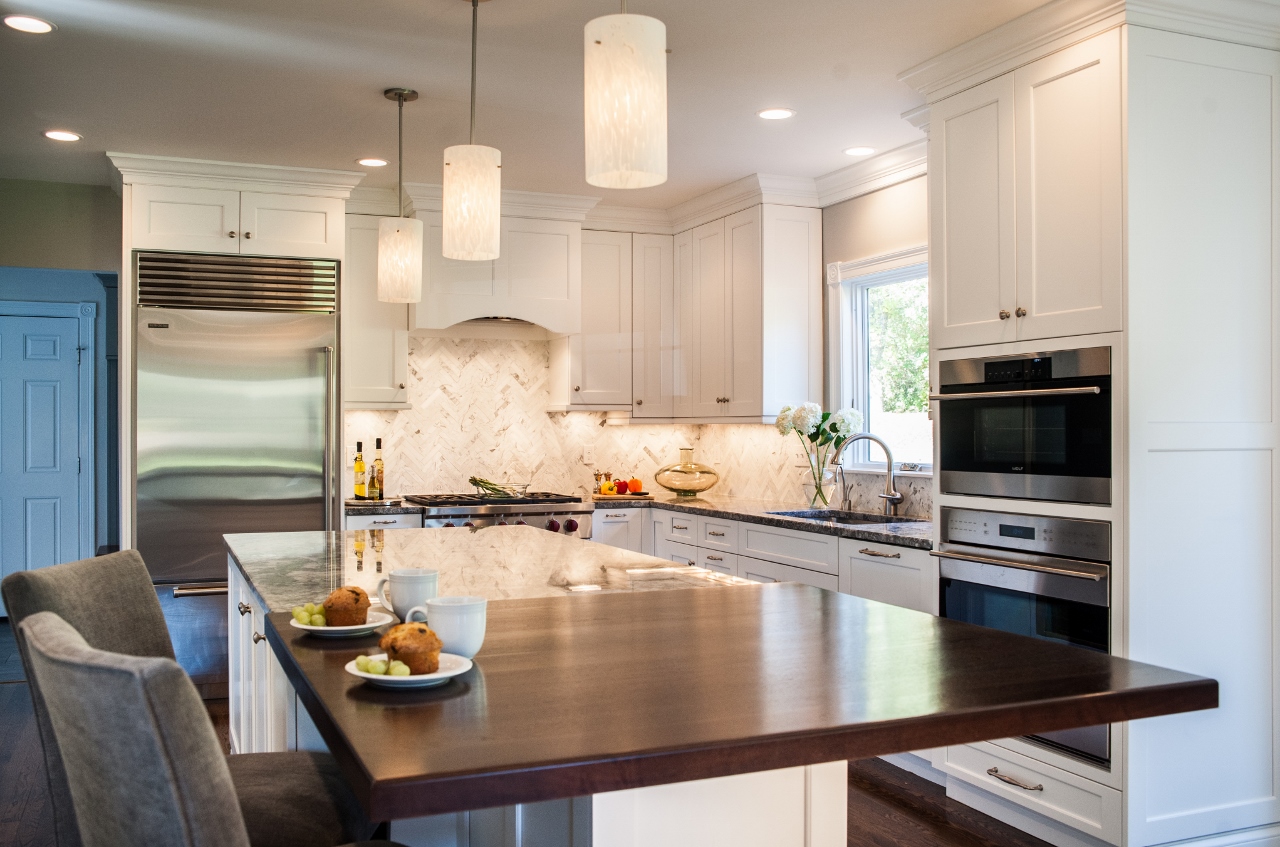 In this home is another Westborough Design Center kitchen that also features white cabinetry, but the similarity stops there. Here traditional cabinets are paired with contemporary ceiling light fixtures and an island with a sleek top. At one end is a granite-topped work area and on the other is a lustrous wood-topped space for dining. So unique! Together the design elements create a transitional space that is both on-trend and timeless.
Westborough Design Center's projects have also been featured in Design New England, Coastal Living and Signature Kitchens & Baths, to name just a few.