By Janice Randall Rohlf
When friends of architect J.B. Clancy commissioned him to design a weekend home on 100 acres in northwestern Connecticut, the style of the house was important, but so were other factors. "There was an initial exercise of just thinking about the land itself and how the building related to its context," Clancy says, adding, "The house is a kind of refuge—an anchor point—within the larger piece of property" from which you can come and go as you experience the greater outdoor context.
The architect, a principal with Albert, Righter & Tittmann in Boston, also looked to the landscape to gauge the direction of the sunlight at different times of day. "We very consciously set up everything in the house to relate to the sun and the southern exposure." Thus, all but one of the rooms running along the long east-west axis is oriented toward the sun to capture passive solar heat.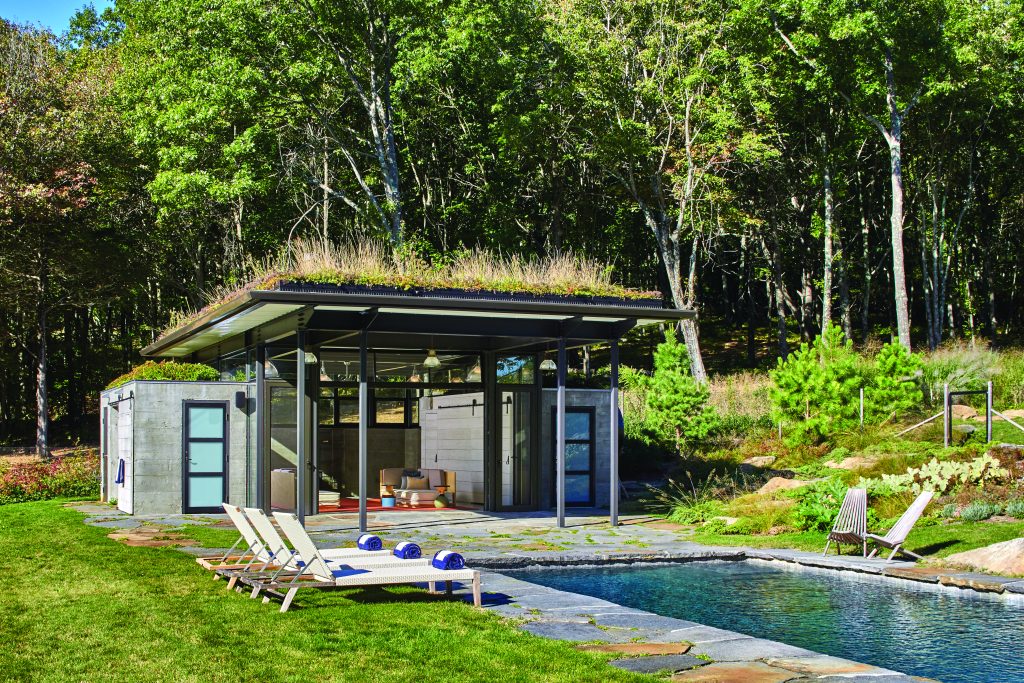 The house was designed as a modern farmhouse, Clancy says, years before the style became wildly popular and "the most searched-for term on Google." His Manhattan-based client wanted a vernacular-based form that also related to 21st-century living for him, his wife, and their three children. With its covered front porch, steep-pitched roof, and generous overhang of eaves, the house fits neatly into the rural Connecticut landscape.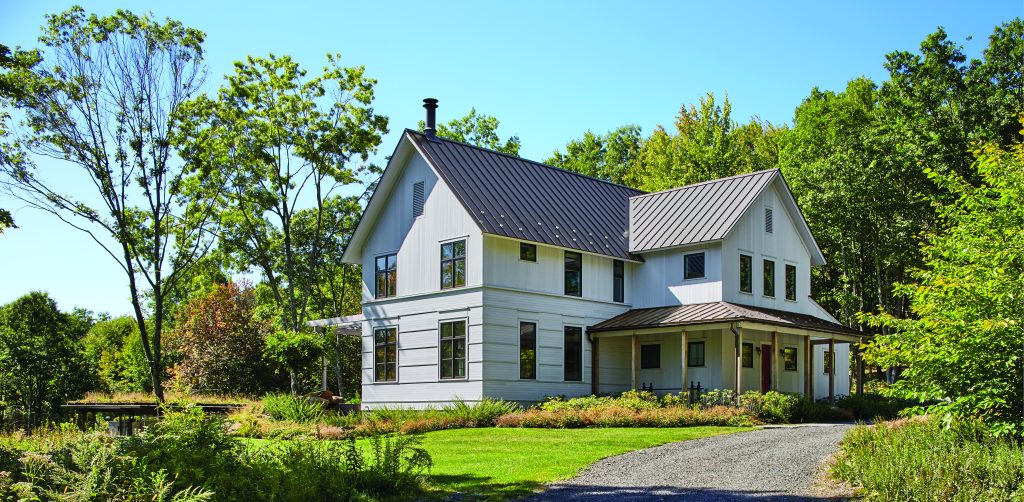 Built of modular components, the house has a super-insulated performance envelope. Marvin Ultimate triple-pane pushout casement windows were selected for both aesthetic and practical reasons. "This particular window reflects what was trying to be accomplished design-wise, and also, the triple-glazed windows and doors mitigate heat loss during the winter," says Dave LoCascio, Architectural Sales Consultant with Woodbury Supply Company, Inc.  "Our tri-pane windows offer both extreme comfort and high energy efficiency."
Clancy says he and interior designer Mary Chan "brought some of the outside elements inside" while avoiding any "Ye Olde New England" clichés. Clad in simple shiplap board siding, the interior has the casual, indoor-outdoor feeling the clients desired. Along with the foyer's slate floor and barnboard walls, wide-dimensioned reclaimed white oak flooring throughout the house endows it with a sense of age. In contrast, the central stair with translucent LUMAsite panels and steel represents the modern end of the spectrum, accentuated by a Mark Mennin stone "pillow" sculpture nearby. "When you walk through the front door, you're probably surprised by the stair and sculptural piece," Clancy says. "From that point, the rest of the house and the property unfolds."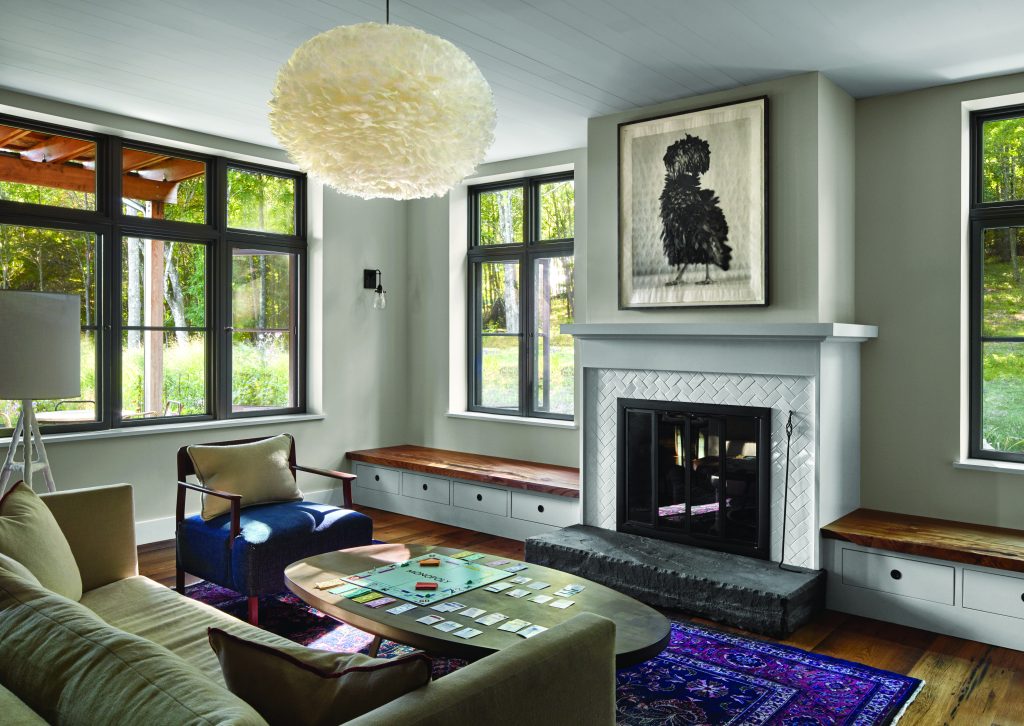 For this rooted-in-tradition home built for 21st-century living, complementary styles are expressed in every design and material choice, including the windows and doors. "Marvin speaks many different languages of architecture because it has the malleability to blend in with different styles," LoCascio says.