How two sisters in Sandwich really know how to scale a business.
Written by Robert Cocuzzo
Caroline and Lauren Grainger are hooked on fishing. During the summer months, before most people have had their first cup of coffee, the two sisters readily head out to the beaches on Cape Cod to cast a line and hopefully catch a giant. While most fishermen are hoping for dinner or maybe a trophy for their mantel, the Grainger sisters' love of rod and reel is inspired, at least in part, by a deeper passion.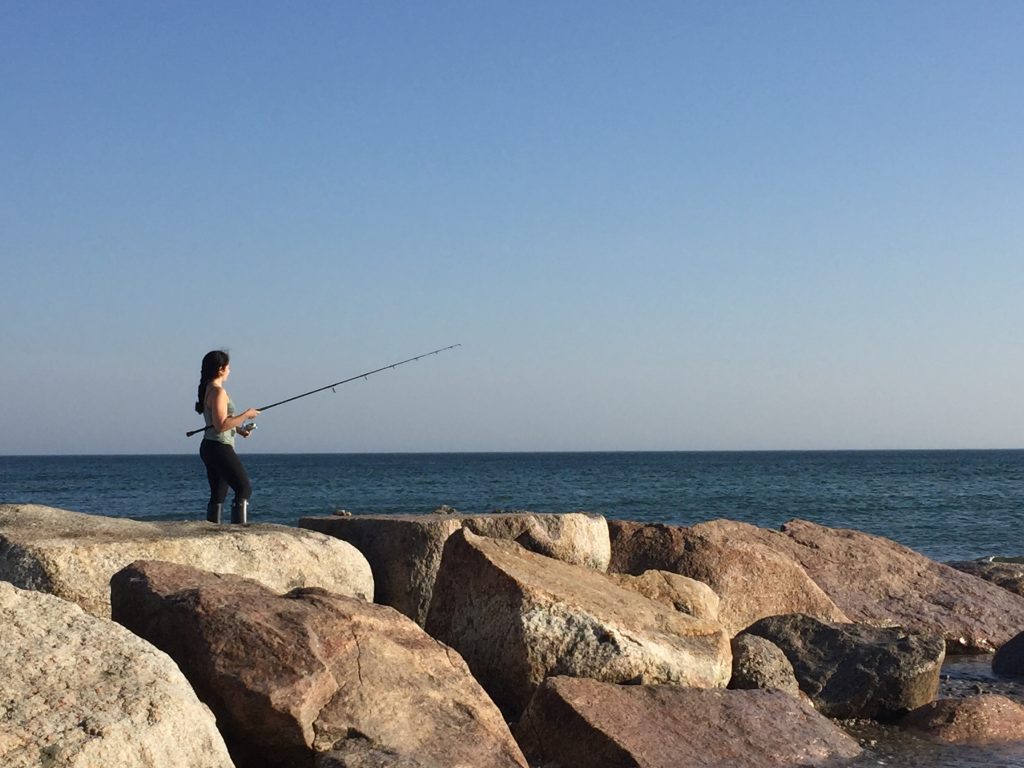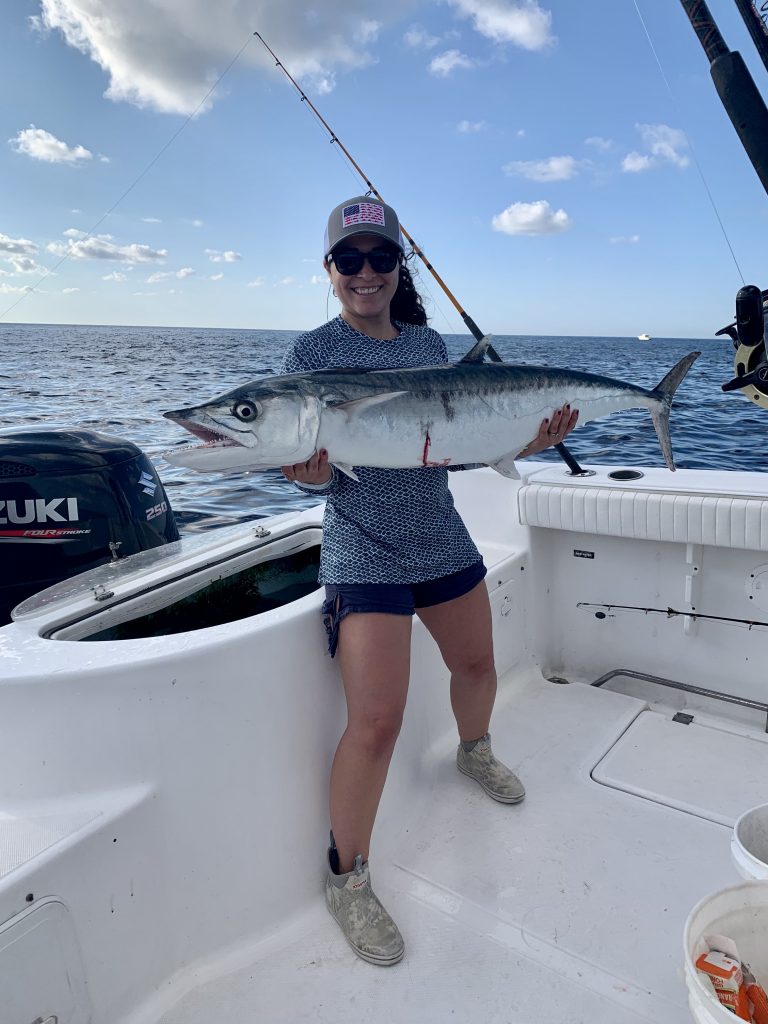 The owners of Grainger Pottery in Sandwich, Massachusetts, Caroline and Lauren have built a cottage industry turning their daily catches into ceramic masterpieces that adorn the walls and facades of homes up and down the Cape. "From time to time you see a potter make a ceramic fish, but we make over a hundred species," Lauren says. "We have a local focus on all of the major New England species, plus we make a variety of southern, tropical and freshwater fish as well as shells and horseshoe crabs."
Using actual fish that they caught, the sisters create plaster molds that they then fill with hand-pressed clay. Each ceramic fish is then named, dated and signed before the Graingers apply a life-like paint job. After firing the pieces twice at 1,900 degrees, the fish are ready to hit the market. "We've done so much trial and error with different glazes and clays," says Caroline. "We've learned new techniques that make our pieces better and better."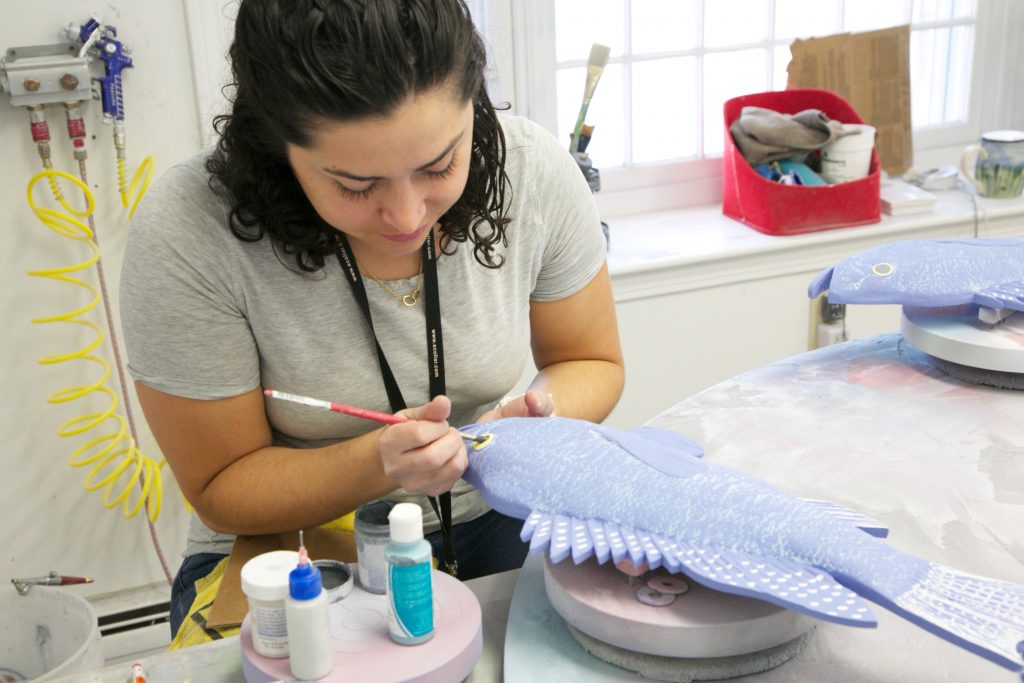 The sisters first learned about pottery from their uncle, Geoff Grainger, who owns Grainger Pottery in Marion, Massachusetts, where the girls worked during high school and college. "Our uncle taught us everything we know about ceramics," Caroline says. "We never would have this store without him and his expertise." Geoff Grainger also shared his love of fishing with his nieces, eventually spawning the molds that now define their collections.
With over a hundred species to choose from, clients are able to select their own schools of fish. Some might hang a metallic-finished flounder on a kitchen backsplash, or a lobster over their front door, or a shell above their fireplace. Others might liven up their bathroom or living room walls with an entire school of stripers, cod and blues swimming about. "There are so many types of people that collect our pieces," Lauren says. "From homeowners that want a nautical touch, to fishermen who collect their favorite species, to tourists who want a keepsake of the Cape."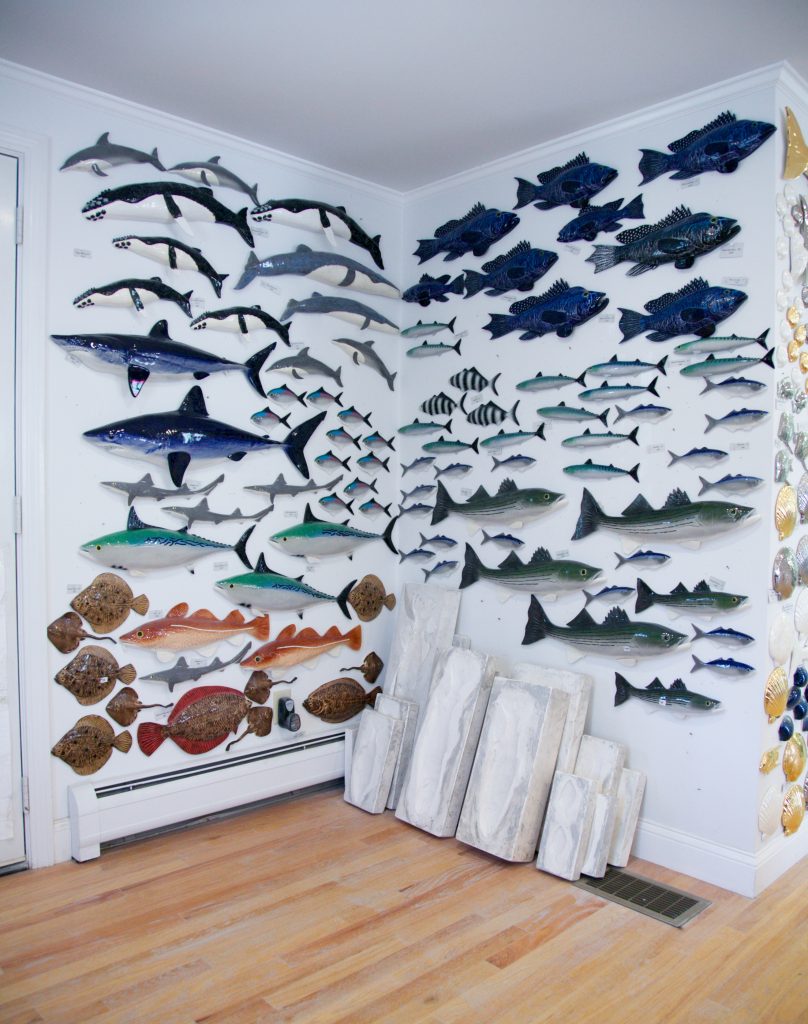 As artists, Lauren and Caroline are never short on inspiration. After a long day behind the kiln, they replenish their creative spirits by the shoreline while casting a lure into the sunset. "We have always lived on the coast and been on the ocean our entire lives," Caroline says. "You can't spend that much time on the water and not have such a great love and appreciation for the ocean and the creatures in it."
To land your own piece created by Lauren and Caroline, visit them online at graingerpotterysandwich.com or in person at 478 Route 6A, East Sandwich, MA 02537