A Boston-based non-profit is hosting a gala fashion show featuring Ukrainian designers and artists to raise funds to provide humanitarian aid to Ukraine.
When the First Lady of Ukraine, Olena Zelenska, wife of Ukrainian President Volodymyr Zelenskyy, met with President Biden and First Lady Dr. Jill Biden earlier this month, she wore a pale yellow skirt suit from Ukrainian designer Lilia Litkovskaya. and accessorized with jewelry from the Kyiv-based brands Guzema and the Gunia Project. Her sartorial choices were a becoming and symbolic message of pride and solidarity for her people and her country.
Next week, pieces from Litkovskaya, Guzema, and Gunia Project will be on a fashion runway in Quincy, alongside selections from many other designers and artists from the war-ravaged nation as part of Beauty From Ashes, a gala fundraiser to benefit Sunflower of Peace. The Boston-based non-profit was founded in 2014 to support the people of Ukraine, and since the start of the Russian invasion in February of this year, the organization has worked to provide much-needed medical supplies to frontline medical workers.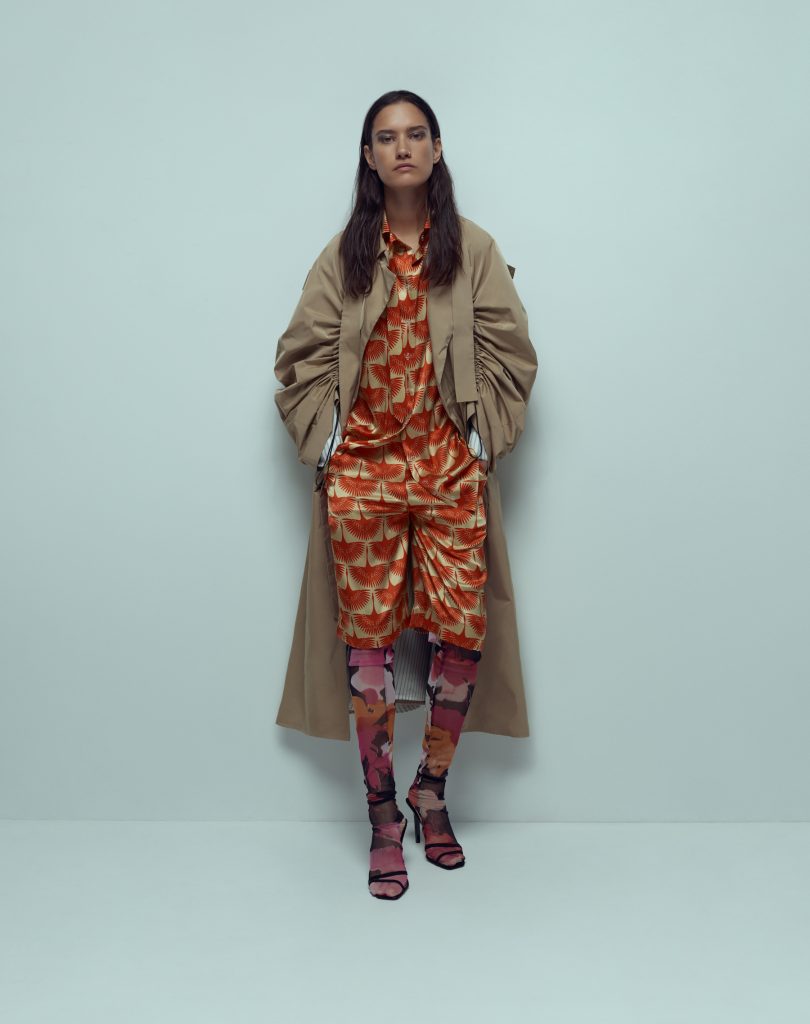 "We envision this as an opportunity to maintain awareness about the war, raise funds for urgent medical and humanitarian needs, and demonstrate the beauty and power of Ukraine and its people," says Katya Malakhova, the founder of Sunflower of Peace. "With this event, we are asking supporters in the United States to help Sunflower of Peace provide as much relief as possible to those suffering in Ukraine."
Clothing designer Lilia Litkovskaya, who comes from a long line of tailors and holds degrees in art history and technology, melds tradition with modernity. Her collections are notable for their refined craftsmanship and bold silhouettes and include an artisan line that utilizes locally sourced fabrics via sustainable recycling techniques.
Founded by former journalist Valeriya Guzema in 2016, Guzema jewelry has received multiple Elle Style Awards and features collections of delicate yet dramatic necklaces, rings, and pins hand-crafted from yellow and white gold.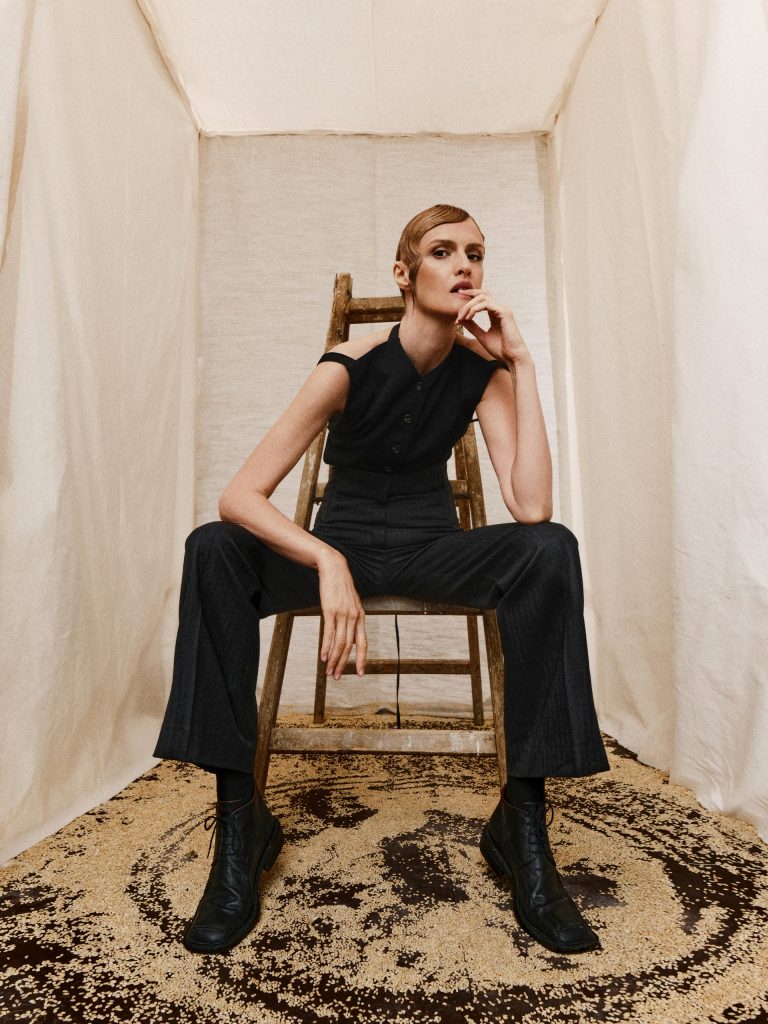 The Gunia Project employs folk crafts and influences from traditional ethnic cultures to create artisanal collections of ceramics, clothing, glass, and jewelry.
Another of the fashion gala's participating designers is Ukrainian architect-turned-designer Lidiya Pfayfer, who markets her work under the Lee Pfayfer label, established in 2018. Utilizing breathable and soft environmentally-friendly fabrics like lightweight cotton and linen, her dresses and tote bags display exquisite hand and machine embroidery and beading.
Beauty from Ashes will take place the evening of Thursday, August 11, at the Granite Links Golf Club in Quincy. It will include a multimedia fashion show, silent and live auctions, and a performance by Ukrainian musician Angelina Statieva.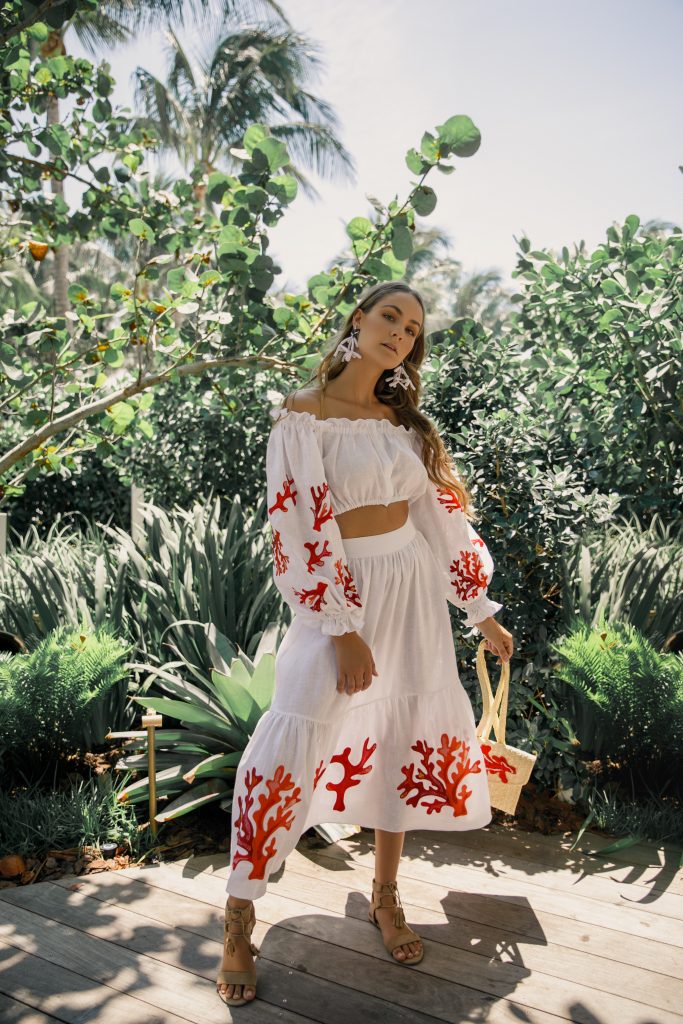 Please visit the Beauty from Ashes event page to learn about the designers and artists whose work will be featured and purchase tickets and sponsorships.
You can learn more about Sunflower of Peace by visiting their website.
Photography courtesy of Litkovskaya, Lee Pfayfer, GUDU, and Guzema.