Kohler re-releases two vintage hues in honor of its 150th birthday.
By Jennifer Sperry
Kohler is turning the big 1-5-0. To celebrate this impressive milestone—and to highlight how, for nearly a century, the company has infused homes across the nation with bold, innovative fixtures—the kitchen and bath powerhouse is bringing back some iconic colors.
At the start of its year-long anniversary celebration, Kohler announced that two shades from its Heritage Colors collection (six hues specially curated from the archives) would again grace American bathrooms. It asked fans to vote for their favorite from the following options: Spring Green (1927–1944), Lavender (1927–1944), Peachblow (1934–1973), Sunrise (1953–1969), Avocado (1967–1979), and Pink Champagne (1973–1979).
More than 100,000 votes later, two selections came out on top: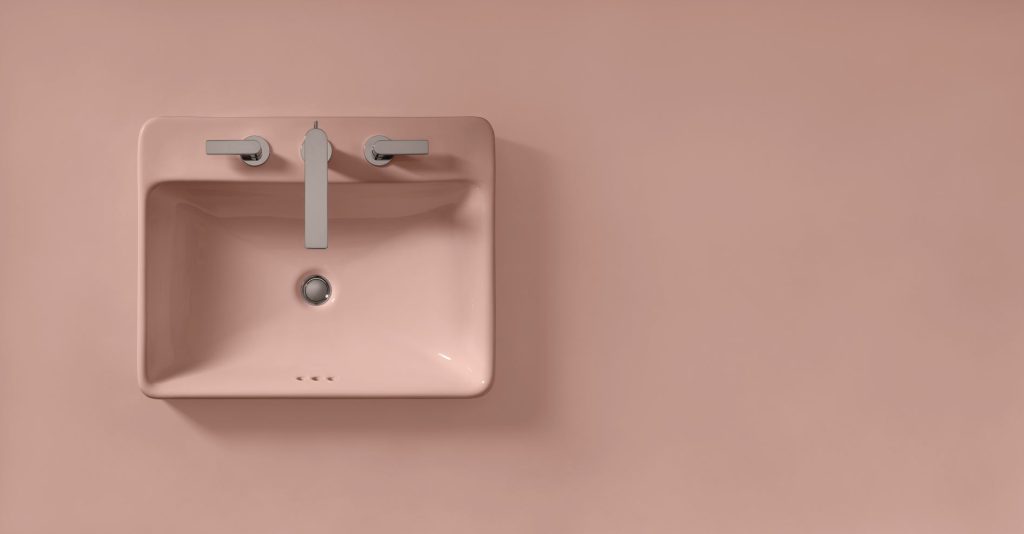 SPRING GREEN, one of Kohler's original colors, is a fresh blue-green emulating the look of its namesake water source. A cheeky partner to the browns and taupes prevalent at the time, PEACHBLOW is a pretty pastel named after a type of Victorian art glass made in the late 19th century. Both colors make a statement while easily partnering with nature-derived neutrals.
Now, homeowners craving a dose of vintage can shop patented sinks, toilets, and clawfoot tubs in these two retro shades at their local Kohler Signature Store or Experience Center. For more information, visit kohler.com/forever-in-color.