On the calendar, March 20 may mark spring's arrival, but wise and weathered New Englanders know there still could be a few snowstorms up Mother Nature's sleeve, which is why we thought we'd take a minute to appreciate a few homes that seem to belong in a white wintry landscape.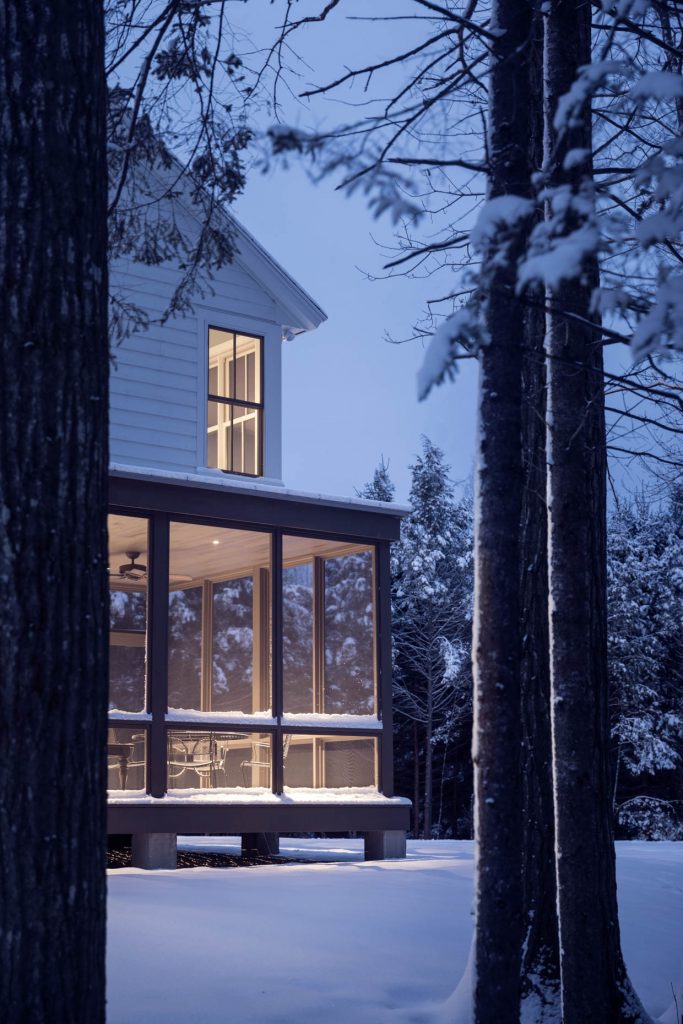 This Maine farmhouse aglow at twilight is the stuff of snowy dreams. "This sun-filled home honors timeless farmhouse style while achieving modern energy efficiency on a budget," writes Marvin Windows and Doors. Read the full story on the house and the growing family that calls it home.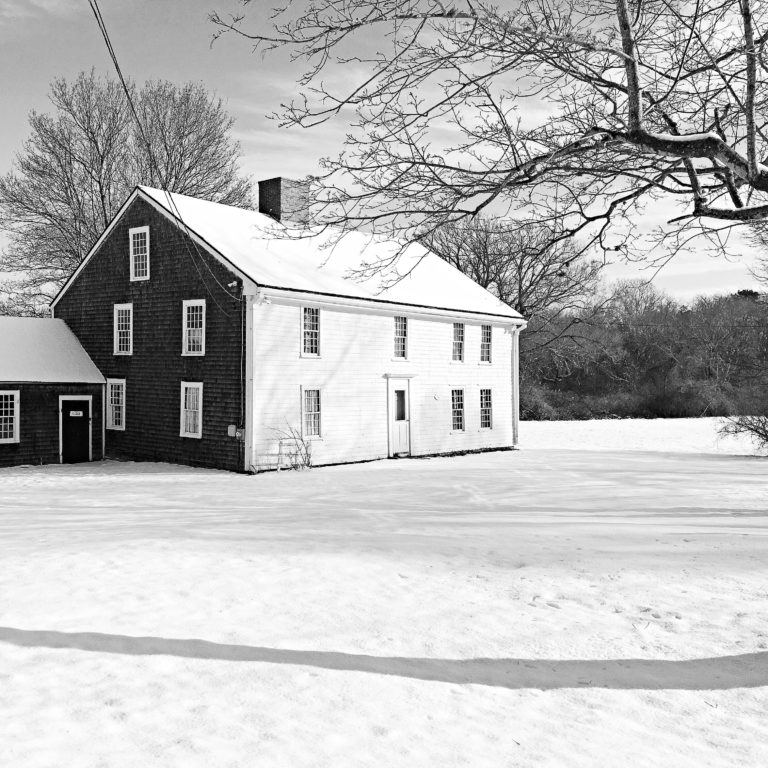 As one of the oldest houses on Cape Cod, the Wing Fort House has seen its fair share of winters. Cape Cod Magazine covers its curious beginnings and captures a few more standout historic structures of the region.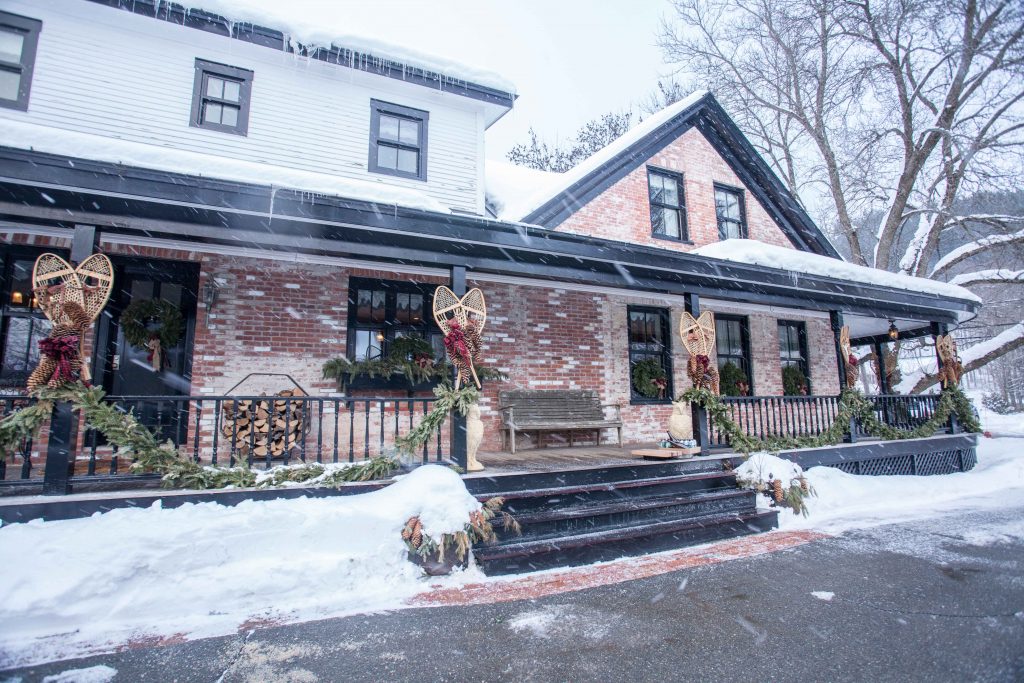 Set in the heart of downtown Stowe, Vermont, is this 1842 farmhouse that New England Living TV host Parker Kelley toured in Season 1. Six months out of the year, the town is covered in snow, but that's just fine for the homeowner who decorates with color and chose a mountain town for a reason.
The festive and frosted front door of a home in scenic Chatham, Massachusetts. Take a peek inside the whole house that was decorated with a designer's touch in Chatham Magazine.