Though steeped in just as much history as Newport, Bristol, RI is far less showier than its neighbor to the south. While Hope Street – the main road in Bristol – does have many grand homes, they tend to have a more understated appearance than the glitzy mansions and castles lining both sides of Bellevue Avenue. Yet with a picturesque waterfront, charming downtown area filled with shops, galleries and restaurants, and a state park, there is nothing understated about Bristol's overall appeal. Located just two hours from both Hartford, CT and Boston, Bristol proves a perfect destination for day-tripping and romantic weekends.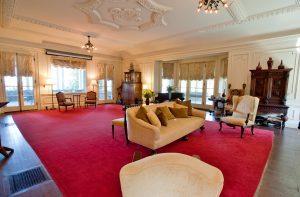 Blithewold: 101 Ferry Road
Set on 32 acres of waterfront property, Blithewold was originally the summer home of Augustus and Bessie Van Wickle. It is now a combination of museum and horticultural wonder. The mansion has been beautifully preserved and is open to the public for limited hours from April through October. Conceived by Bessie and scrupulously maintained by a devoted team of horticulturists, the gardens are truly a wonder. Arranged throughout the property are a variety of gardens which range from a bamboo garden to a rock garden, and a cutting garden which was recently renamed the "Idea Garden." If you're thinking of visiting Blithewold, but realize the mansion won't be open, don't even think about rescheduling. Devoting a day to taking in the gardens – which are open seven days a week, year-round – is a day well spent.
Papa Joe's Wrap Shack: 567 Hope Street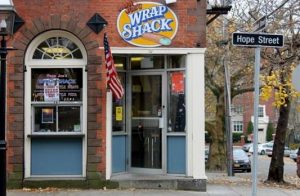 Rumor has it that Papa Joe's Wrap Shack serves tasty "New York style" pizza, but if the first item you ever order is one of their "Rhode Island style" wraps, good luck trying to order anything else the next time you're in; they're just too good to resist. With hot wraps, cold wraps and grilled wraps, you won't run out of choices anytime soon. There is absolutely nothing fancy about Papa Joe's. Housed in miniscule location at the corner of Hope and Bradford, it's not the kind of place that draws people in based on its looks. Good thing you're reading this, because locals are too afraid of getting a busy signal when they call the "Hunger Hotline" to risk telling anyone. Get the Southern Gravity; 'nuf said. Open year-round.
Colt State Park: Route 114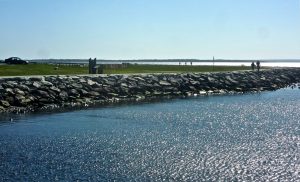 Within its 464 acres of open space, Colt State Park offers walking trails, a bikeway, 400+ picnic tables, 10 playing fields a historical museum and acres of manicured lawns and lush gardens, much of which are set along the park's meandering waterfront. Unlike many parks, this one is in the heart of town and is well used by both residents and visitors. Grab a picnic lunch at a nearby café and plan on spending the day. Open year-round.
Bristol Harbor Inn: 259 Thames Street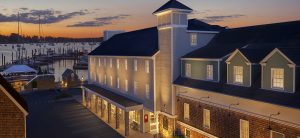 This aptly-named hotel – it is in fact located on the harbor – is housed is an ancient brick building, but recent renovations have given its interior a thoroughly-modern look. As is typical with a historic hotel, the rooms vary greatly ranging from petite with queen-sized beds to spacious suites. Whichever you choose, you'll be in for a plush stay at an ideal location. Sip morning coffee on the harbor walk just outside their front door, shop Hope Street during the day and then savor an unhurried dinner at the onsite DeWolf Tavern (actually, it's right next door). Open year-round.
Boat House Restaurant: 227 Schooner Drive, Tiverton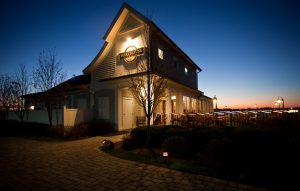 Casual enough for a "ladies lunching" mid-day gathering yet formal enough to honor a special occasion, the Boat House restaurant in nearby Tiverton features epic water views, and both indoor and outdoor dining. With a location that sits directly on Mount Hope Bay, there isn't a bad seat in the [boat] house. The seafood-heavy menu relies on locally-sourced ingredients wherever possible all of which are artfully presented. In addition to its devoted local following, the Boat House's spacious function rooms make this a go-to venue for weddings and private events.
Fourth of July Parade: Just follow the crowd
Given that this event only happens once a year, the town's Fourth of July parade may seem an odd choice for one of our six picks, but when it's the oldest continuously-operating (well, maybe not "operating" exactly) Independence Day parade in the country, it warrants mention. Founded in 1785, the United States of America hadn't even reach puberty when this parade made its debut. It is said that homes along the parade route are considered more valuable than those on the waterfront; that's how seriously Bristol's residents take this day of celebration.