For such a relatively tiny region, New England is home to a staggering number of art museums with world renown. From quaint and intimate collections housed within their original proprietor's home, to expansive collections displayed in dynamic, modern facilities, New England's art museums are a destination unto themselves for art scholars and enthusiasts, yet are of an approachable and welcoming scale. This makes them an ideal setting for anyone wishing to dip their toes in the world of art, no matter their background. And while the call of the outdoors is pretty irresistible in summer here, it's a safe bet that there will always be days that are too hot, too cold or too rainy to be at the beach, so make sure to add these must-see art museums to your list of things to discover while vacationing in New England.
Massachusetts
Massachusetts Museum of Contemporary Art (MASS MoCA); North Adams, MA
Following a $65 million renovation of a former textile mill, called 'Building 6,' on its campus, MASS MoCA now comprises 250,000 square feet of exhibition space, making it the largest contemporary art museum in America. The industrial setting—the buildings are repurposed 19th-century factory buildings—offers a unique environment for the experience of art, whether static, kinetic, new media or performance based, on an enormous scale.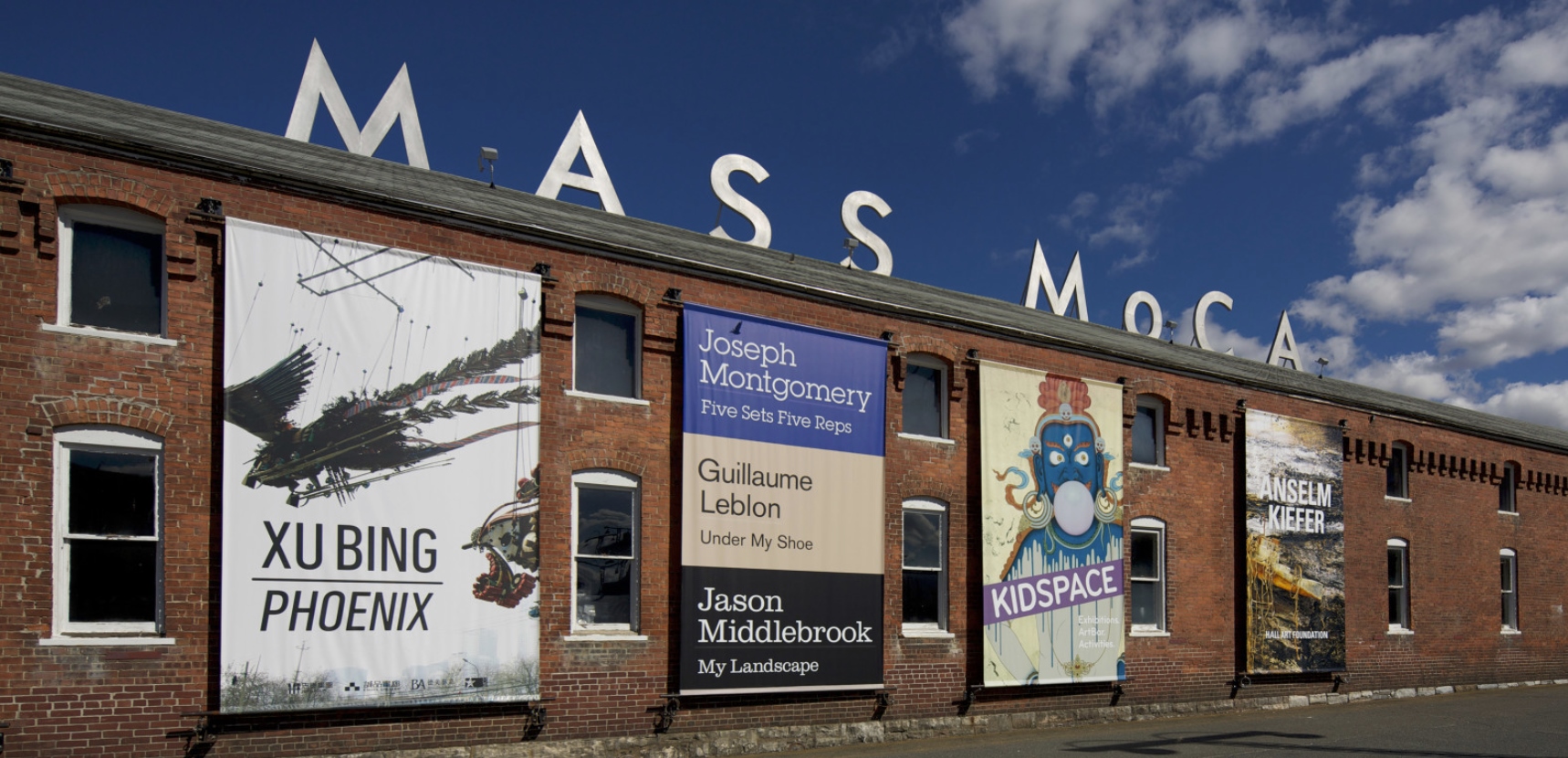 deCordova Sculpture Park and Museum; Lincoln, MASituated on 30 acres 20 miles to the west of Boston, the deCordova Sculpture Park and Museum exhibits an ever changing landscape of modern and contemporary sculptures and site specific installations both indoors and out. Visitors can take advantage of the beautiful, natural setting and experience art and the outdoors together with seasonal activities like snowshoe tours, yoga in the park, and nature tours, or focus in on the exhibitions with talks and events that highlight the art, artists and curatorial process that make up this unique institution.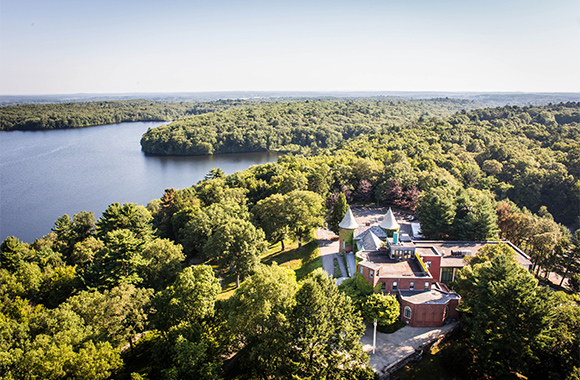 The Clark; Williamstown, MA
Nestled in the scenic Berkshire Mountains of Massachusetts, The Clark is a world famous museum that couples intimate galleries and dramatic scenery with its mission as both public art museum and center for academic study and research in the field of art history. Home to Sterling and Francine Clark's impressive collection of European and American art, the museum boasts a collection of paintings, sculptures, prints, drawings photographs and decorative arts from the Renaissance to the early twentieth century, and is known in particular for its collection of French Impressionist paintings as well as those of American artists like Winslow Homer.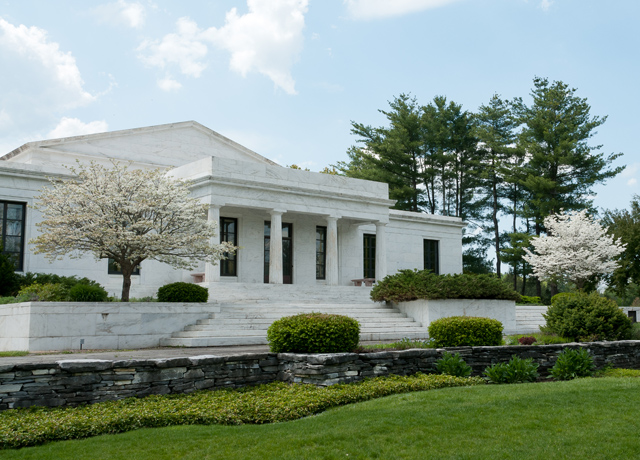 Rhode Island
Newport Art Museum; Newport, RI
A vibrant center for the region's artistic legacy, both past and present, the Newport Art Museum has a collection of more the 2,300 American works that focus on artists and art making in Newport and New England from the late 19th century to the present. The museum's campus, which includes the historic Griswold House designed by architect Richard Morris Hunt, is a place of community involvement, education and outreach, historic preservation, contemporary exhibition and support of developing artists, and exploration of the history of artistic practice in Newport and the surrounding region.

The RISD Museum; Providence, RI
A gem of a museum that serves to inspire and educate artists and designers in tandem with the Rhode Island School of Design, the RISD Museum presents a broad collection of 100,000 object of art and design in 7 major departments: Ancient Art, Asian Art, Contemporary Art, Costume and Textiles, Decorative Arts and Design, Painting and Sculpture, and Prints, Drawings, and Photographs. Housed in an interconnected series of buildings, both historic and modern, visitors can wander between time periods, geographic regions and media and experience outstanding representative works in each area, from Picasso and Louise Bourgeois to a Ptolemaic period Egyptian mummy and a giant 12th century Japanese Buddha, as well as one of the finest collections of historic textiles and period dress in the country, with items that span from 1500 BCE to the present.
Connecticut
Hill-Stead Museum; Farmington, CT
In the storybook New England town of Farmington, CT, which lies just a short drive to the west of Hartford, the Hill-Stead Museum is both an architectural gem and a trove of masterworks, most notably by Monet, Degas, Whistler, and Cassatt, as well as numerous Japanese woodblock prints. The art can be experienced as its original collector, the iron industrialist Alfred Atmore Pope, intended: in his turn-of-the-century home, which was designed by his daughter, Theodate Pope Riddle. As one of the first female architects in the country, Riddle's legacy is a significant one, and the property has been designated a National Historic Landmark. In addition to viewing the art collection and original decorative furnishings within the home, visitors can enjoy the pastoral setting of this country estate, its lush sunken gardens, a tea room on weekends, and 3 miles of walking trails through field and forest.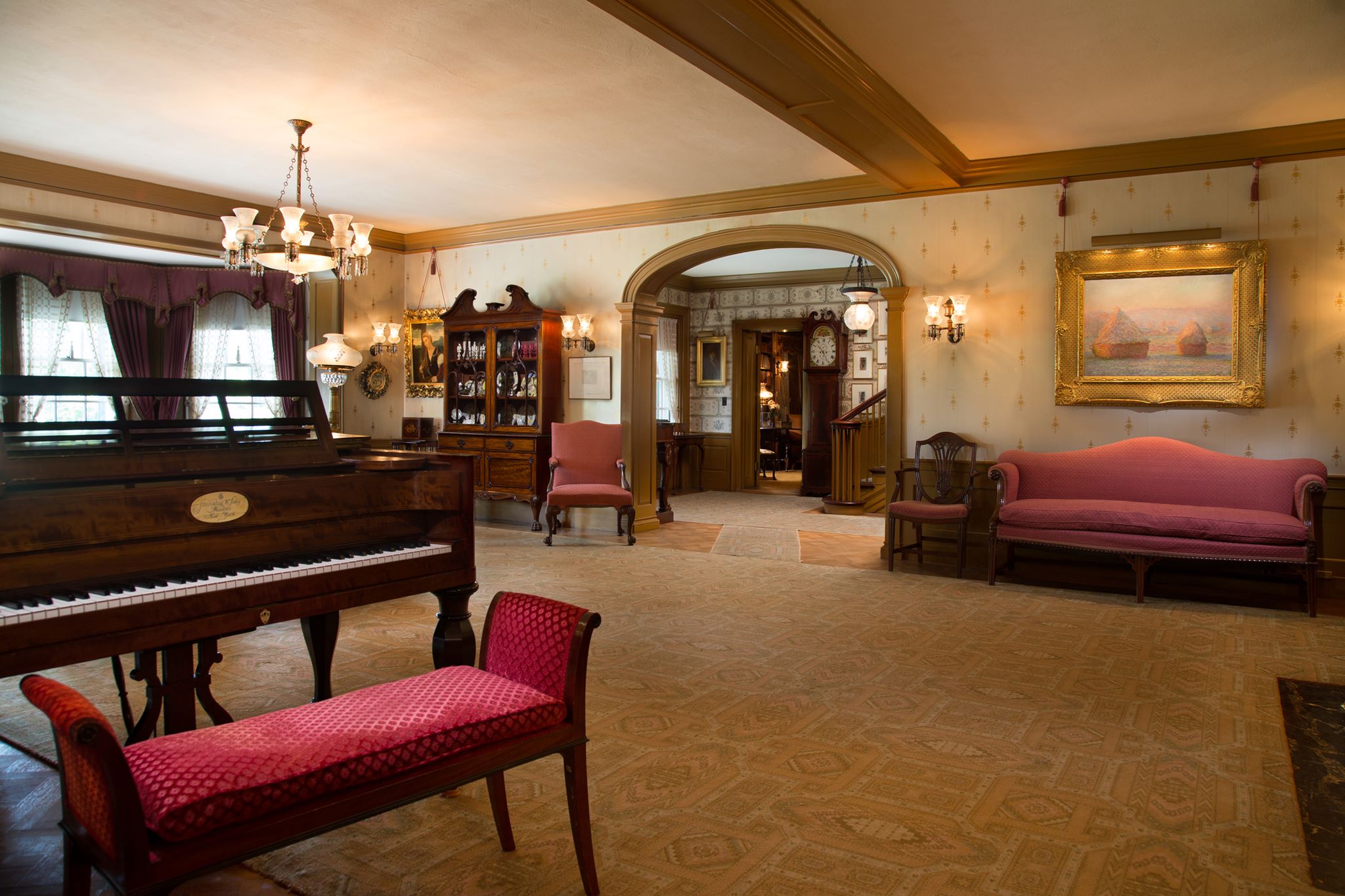 Maine
Portland Museum of Art + Winslow Homer's Studio; Portland, ME
The institution that has long been the center of arts and culture in Portland, Maine has, this year, undergone a complete transformation with a museum-wide collection reinstallation. Much like the city around it, which has become a global destination in the space of a handful of years, in large part because of the quality of its food, the museum draws visitors from around the country with thought provoking exhibitions, engaging programs and a broad collection that comprises significant holdings of European, American and contemporary art. Visitors may also schedule an exclusive tour of American painter Winslow Homer's studio, located a short trip outside the city along the rocky coastline of Prouts Neck.
Farnsworth Art Museum; Rockland, ME
Located "Downeast" in the coastal town of Rockland, the Farnsworth celebrates Maine's role in American art. The collection of over 15,000 works, primarily of American art from the 18th century to the present, focuses in particular on artists who have lived or worked in Maine. This includes an A-list of American artists (not surprising, given Maine's inspirational beauty and history as a summer retreat), from Georgia O'Keeffe and Edward Hopper to Winslow Homer and George Bellows. Of note is the Wyeth Center, which takes a deeper look at three generations of Wyeths producing art in Maine: N.C., Andrew and James.
Vermont
Bennington Museum; Bennington, VT
Situated along the corridor of The Shires of Vermont at the northern end of the Berkshires, the Bennington Museum highlights art, history and innovation from the region. It is perhaps best known for having the largest public collection of works by Anna Mary Robertson "Grandma" Moses, who was catapulted to fame when, in her 70s, she began painting pastoral scenes from her childhood in a folkloric style that captured the imagination of the art world for its naively modernist hand. The museum is also home to the defining collection of 19th century Bennington stoneware. A combination ticket can be purchased to allow entry into Mass MoCA, the Clark and the Bennington Museum.
New Hampshire
Currier Museum and Frank Lloyd Wright Zimmerman House; Manchester, NH
The Currier Museum is located in the riverfront, post-industrial city of Manchester, New Hampshire, and is a world-renowned center with a collection of European and American paintings, decorative arts, photographs and sculpture. In addition to boasting works from such heavy hitters as Picasso, Monet, O'Keeffe, Wyatt and Lewitt, visitors may also schedule a tour of the Frank Lloyd Wright-designed Zimmerman House. With courses in the practice of art offered for all ages, the Currier is also a vibrant community center and place of research, education and art making.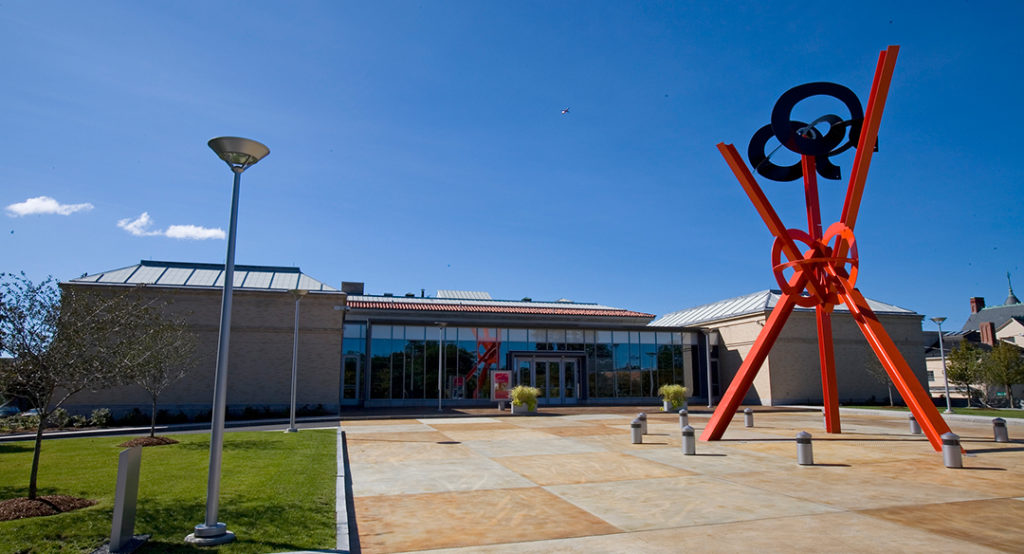 Top photo: painting by James McNeill Whistler, part of the permanent collection at Hill-Stead Museum.