Fans set up lawn chairs to stake out coveted spots long before the first pitch. Youth baseball players, dressed in the colors of the hometown team, scamper after foul balls and munch on hot dogs, cheese-soaked nachos and ice cream sandwiches. Rosters are available at the concession stands, usually held down by a rock so as not to blow away in the breeze. The lineup card, handwritten on a pink sheet of paper, is posted on the side of the press box wall. And when the games are over, players happily hang around for as long as it takes to sign autographs.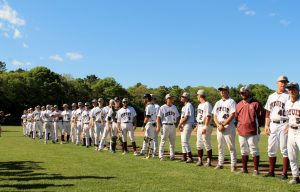 Someday, those autographs could be worth something.
The names might be unfamiliar when these college stars arrive for their first summer in the Cape Cod Baseball League. Who ever heard of Nomar Garciaparra in 1993? Or Mark Teixeira in 2001? Or the rail-thin pitcher with the long, scraggly hair who took the mound for Harwich in 2005? Tim Lincecum would also make a name for himself. As would Jason Varitek (Hyannis, 1991-93), Jacoby Ellsbury (Falmouth, 2004), Ryan Braun (Brewster, 2004), Matt Wieters (Orleans, 2006) and so many others.
There are now nearly 300 Cape League alums playing in Major League Baseball, and more than 1,100 former Cape Leaguers who have appeared in at least one big-league game. The list literally runs from A (David Aardsma) to Z (Barry Zito) and includes four Hall of Famers (Frank Thomas, Carlton Fisk, Pie Traynor and this summer's newest honoree, Jeff Bagwell), along with numerous winners of the Cy Young, MVP and Rookie of the Year awards.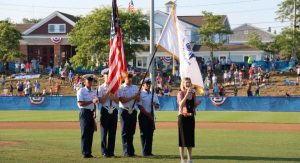 The Cape League provides the stepping-stone for players, while offering fans front-row seats to see the stars of tomorrow in a relaxed, beautiful summer's eve setting. The atmosphere is pure Americana at each of the league's 10 ballparks.
As ESPN said last year, "From Chatham to Wareham on this famous stretch of land about an hour south of Boston, nothing is a better central-casting depiction of what baseball should look like and sound like than the 10-team college summer league that attracts the best players and caters to a fan base that ranges from small children to the elderly."
With games starting at 5 and 7 p.m., major league scouts are able to take in two or three games per night. More important, the league gives prospects their first taste of professional baseball, with games six nights each week against elite competition in a 44-game schedule, not including playoffs.
The idea that you can walk into any Cape League park on virtually any night in June, July or August and watch top-notch baseball without flattening your wallet (or at least making a dent in it) might seem inconceivable if those of us who live here took the time to really think about it.
As the late Arnold Mycock, the general manager of the Cotuit Kettleers  until 1994 who was part of the Cape League for 60 years before passing away last summer, told Coastal Living shortly before his death, "It's kind of like a Norman Rockwell painting — our own Field of Dreams."
Top photo: An aerial photo of Lowell Park, home of the Cotuit Kettleers. Photo courtesy of Cotuit Kettleers.