On April 1, 2018 at 11:30 a.m., New England Living TV kicks off Season 2 on CBS Boston beginning in Falmouth, Massachusetts. It's a fitting start considering Falmouth is one of the oldest towns in the United States—incorporated in the 1600s. Over time, the town on the elbow of Cape Cod has accumulated a population of artists, scientists, sailors, historians, year-rounders, and beach bums. It's an "end-of-the-road town," as one resident puts it, and "at the end of the road is the ocean…so we all learn to get along." With 68 miles of coastline, fresh-water swimming holes, scenic bike paths, harborside restaurants and local shops, there are many reasons to visit Falmouth. Here are six: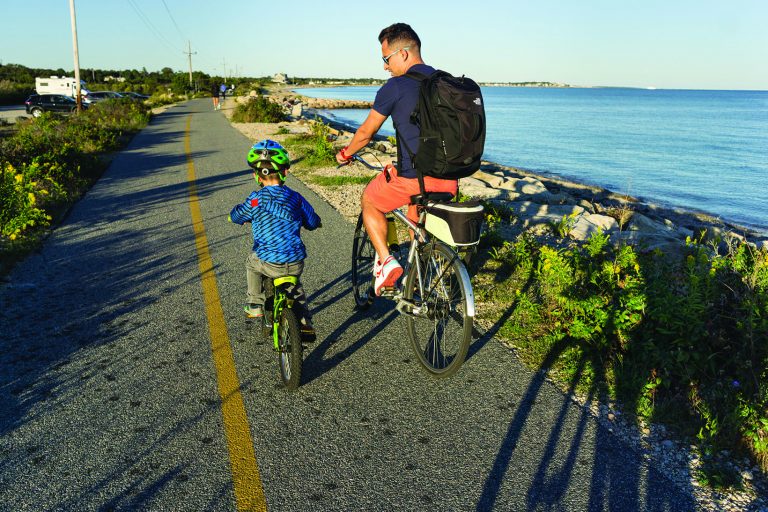 A popular mode of transportation and fun in Falmouth, the Shining Sea Bikeway is a must when the sun's out. "The 10.7-mile paved path passes through some of the best scenery on Cape Cod, from salt marshes to cranberry bogs to gorgeous beaches with expansive ocean views," writes Dan Mathers. Named after a line in "America the Beautiful," which was written by Falmouth native Katharine Lee Bates.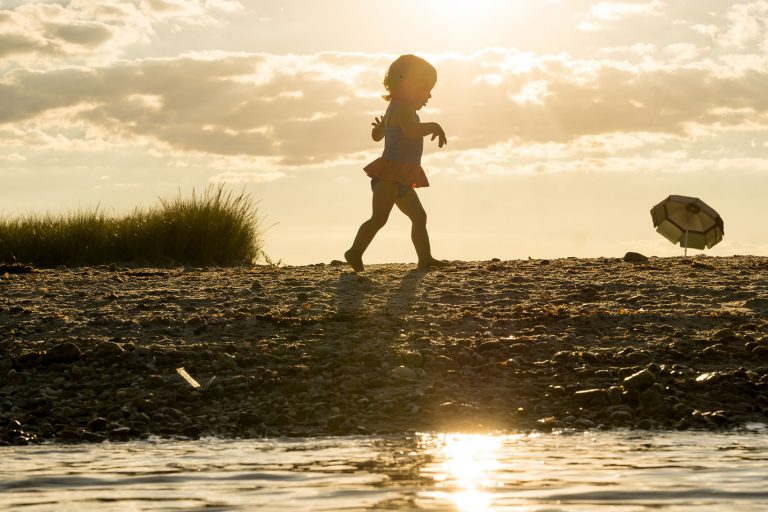 "There are 10 public beaches in town, each with its own distinct allure. Some have rocky shores perfect for beachcombing, others are prime spots for people watching. There are family-oriented beaches with shallow waters and those that tend to get bigger waves, which attract adventurous types. Some beaches are optimal at sunset and there are others where you should plan to arrive early in the day," writes Jaci Conry. Find your beach in Falmouth Magazine's round-up.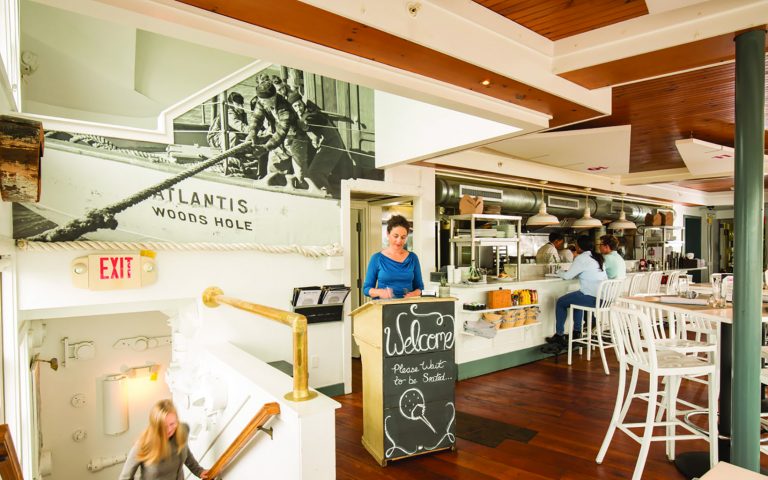 Woods Hole is where many catch the ferry to Martha's Vineyard, and it also happens to be where a number of scientific institutions—WHOI, MBL, and NOAA—are headquartered, but the walkable village is worth exploring. There's a small bridge that stops traffic when it opens to allow boats to pass in and out of Eel Pond, and restaurants are much more than clam shacks and attract foodies from afar. "Established restaurants have put more emphasis on the dining experience and new eateries with inventive menus have emerged on the scene," writes Jaci Conry.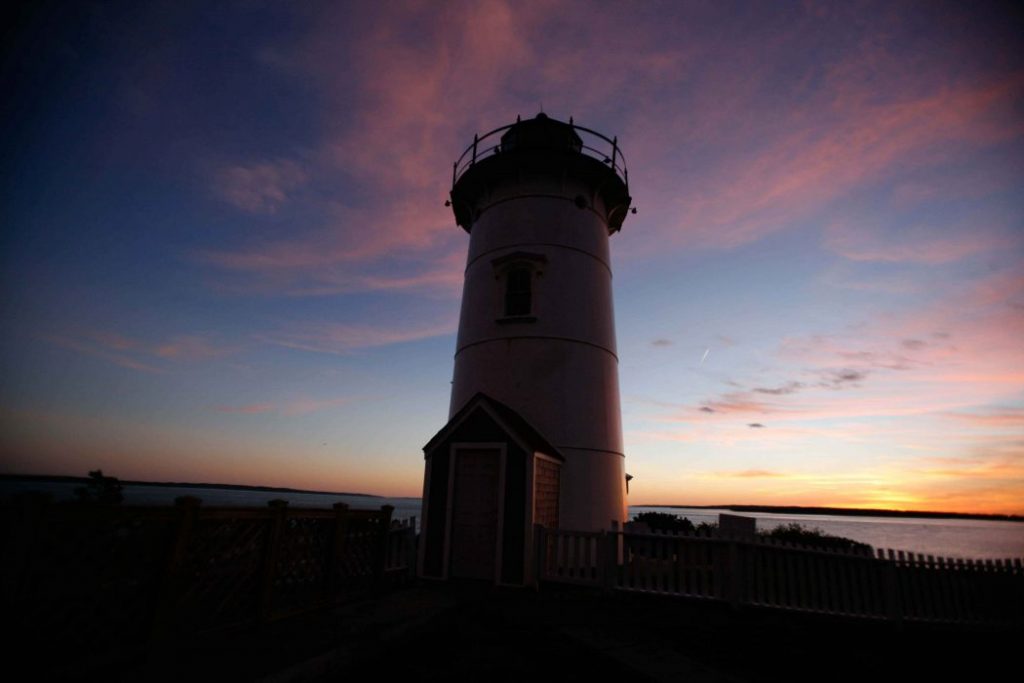 Falmouth's beloved road race turns 46 this year. As writer Bill Higgins puts it, the race is "a well-orchestrated movement of the masses in what has long been a centerpiece of summer on Cape Cod." The seven-mile course traces the coast, passing Nobska Light and other picturesque lookouts, which is one reason it attracts 13,000 runners each year. The other is because world-class runners travel the distance to participate.
5. Main Street Shops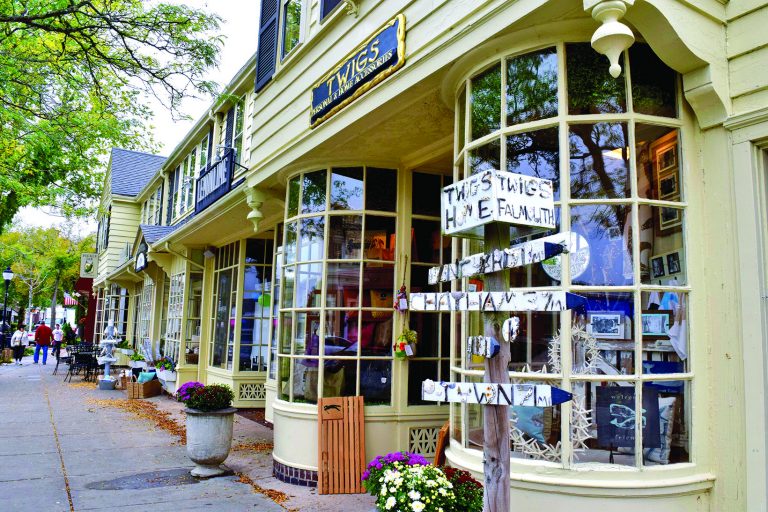 In the warmer months, restaurants bring tables out on the sidewalk, flowers begin to bloom, and Main Street is a flurry of activity. In the winter, the Christmas parade (the largest in southeastern Massachusetts) takes over the road with floats and marching bands. With loads to see and do, there are year-round reasons to visit Main Street.
6. Good Old-Fashioned Summer Bliss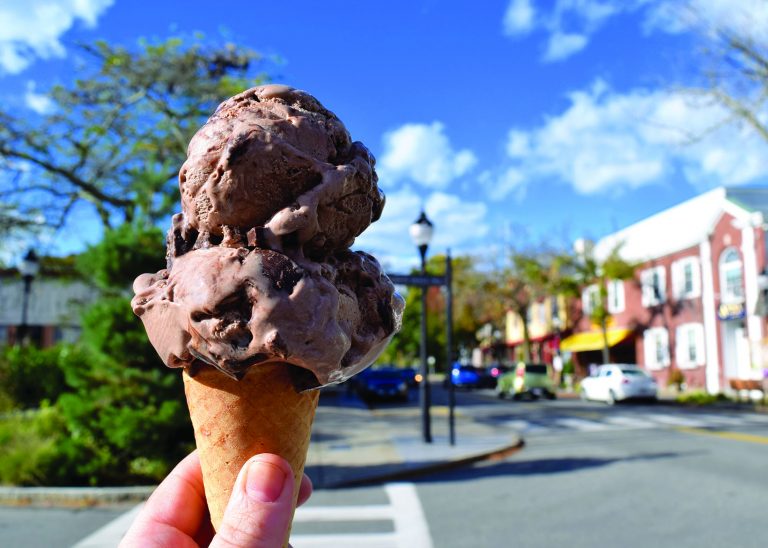 Everything you picture about summers on the Cape—picnics on the beach, mini golf on cooler days, and long lines for ice cream after dinner—is true in Falmouth. Read Lannan O'Brien's "Live Like a Local" from Falmouth Magazine and experience it all.