Ready to propose on Valentine's Day?
Love is in the air, even at freezing temps! If you are marriage-minded, here are six incredibly romantic winter spots – one in each New England state – that will be sure to warm your beloved's heart when you get down on (an icy) knee and pop the question.
Connecticut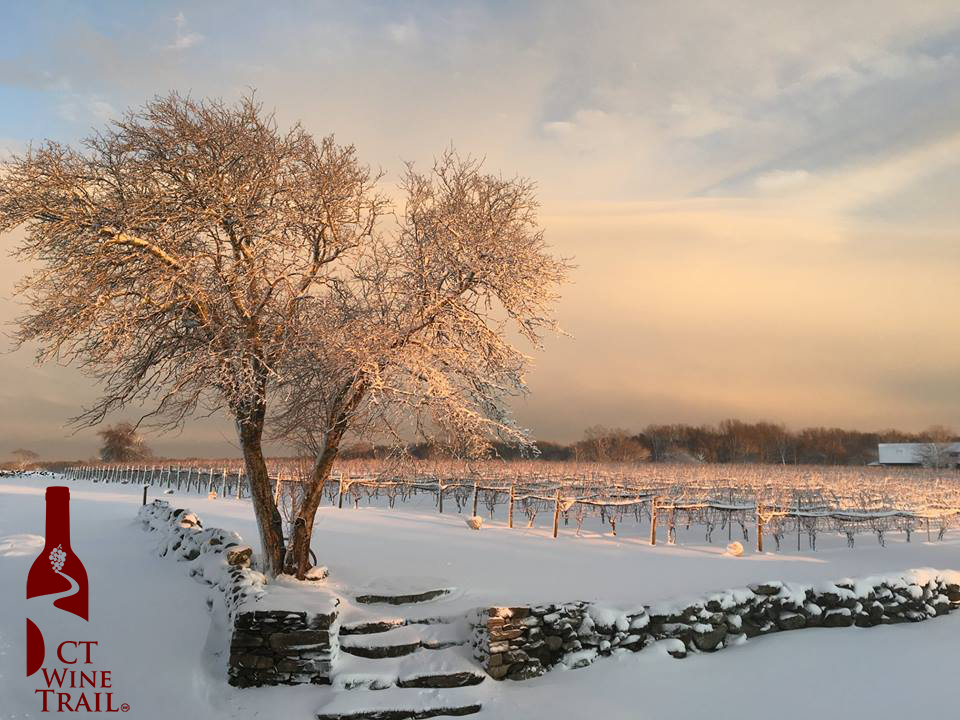 Celebrate your (new) engagement with some of our region's best wines on the Connecticut Winter Wine Trail. Considered an exciting and fast-growing wine region, this collection of over twenty vineyards and wineries across the state offers many varietals of award-winning wines and stunning scenery. The Winter Wine Trail takes you to 12 participating farm wineries for tours and tastings in the serenely beautiful winter season.
Maine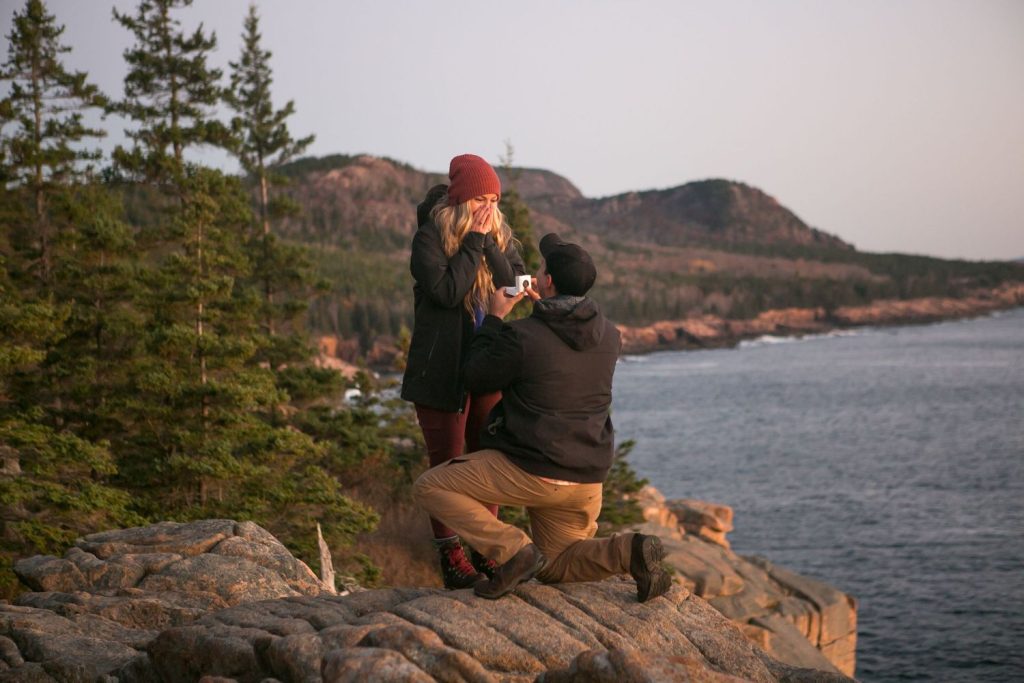 Acadia National Park, the East Coast's only National Park, is a magical setting in winter.  With incredible Nordic skiing, snowshoeing, quiet forests, and a majestic shoreline, this is the ideal spot to propose to your favorite outdoorsman or woman. There is even one campground open in the winter for romantic s'mores by the campfire…and in February, you'll surely find the park underpopulated and peaceful.
Massachusetts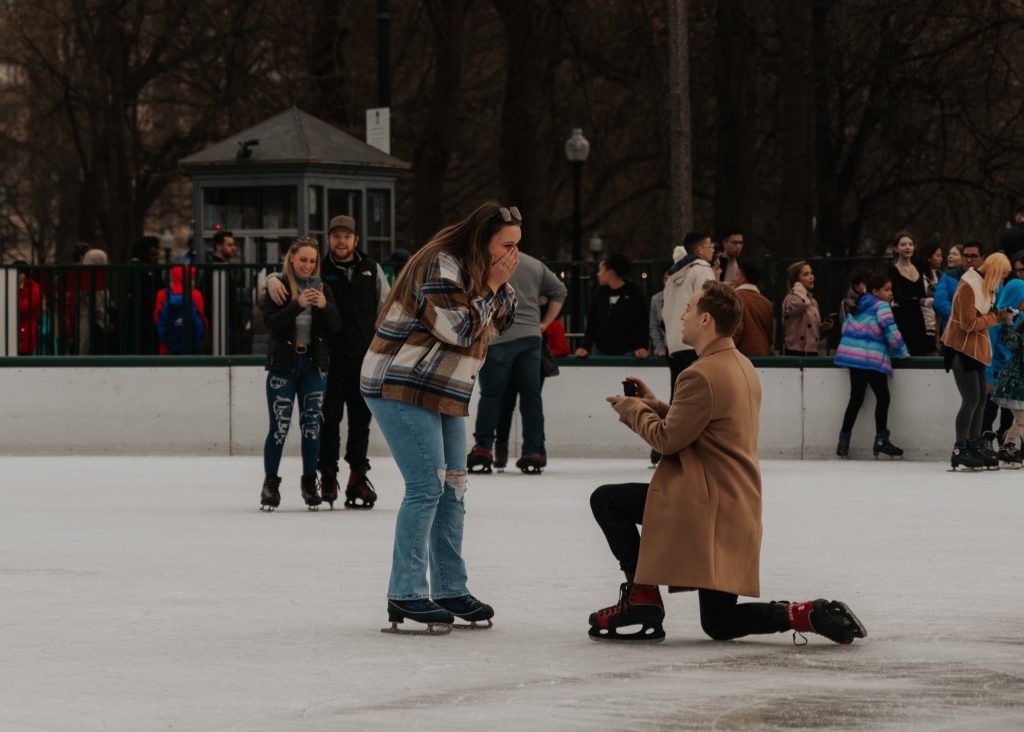 Take the plunge – metaphorically speaking – at Boston Common's Frog Pond Ice Skating Rink.  This cheery seasonal ice rink is ideally located in downtown Boston with the city's skyline as an Instagram-worthy backdrop for your Will You Marry Me moment.
New Hampshire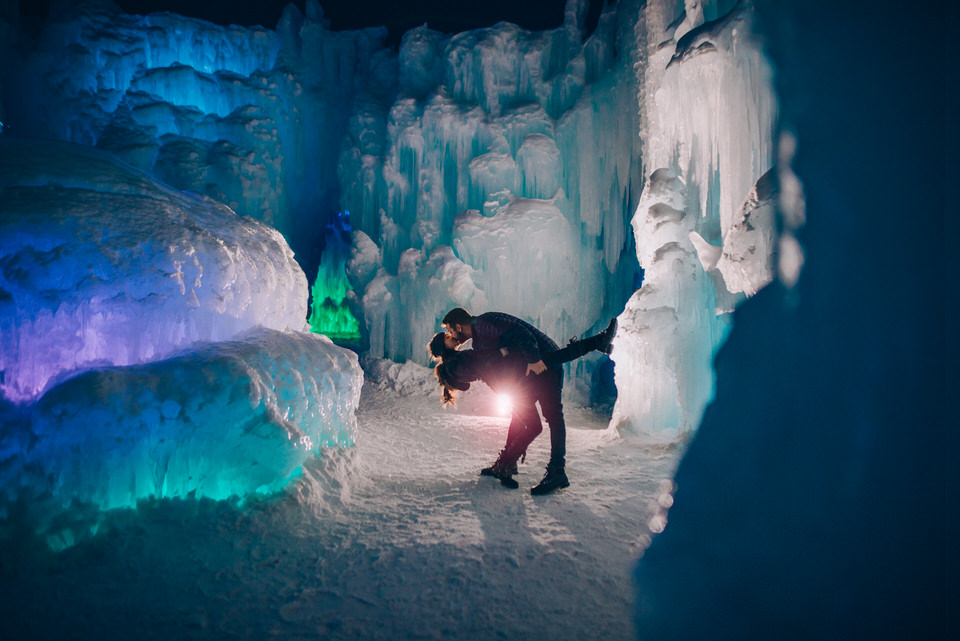 You will want to cuddle up after taking a stroll through New Hampshire's Ice Castles.  This man-made phenomenon of creatively designed frozen water does have plenty of kid-friendly slides and crawl tunnels, but you might want to head to the more secluded ice caverns. There you can find a suitably intimate archway with chandelier-like icicles dangling overhead for your special question.
Rhode Island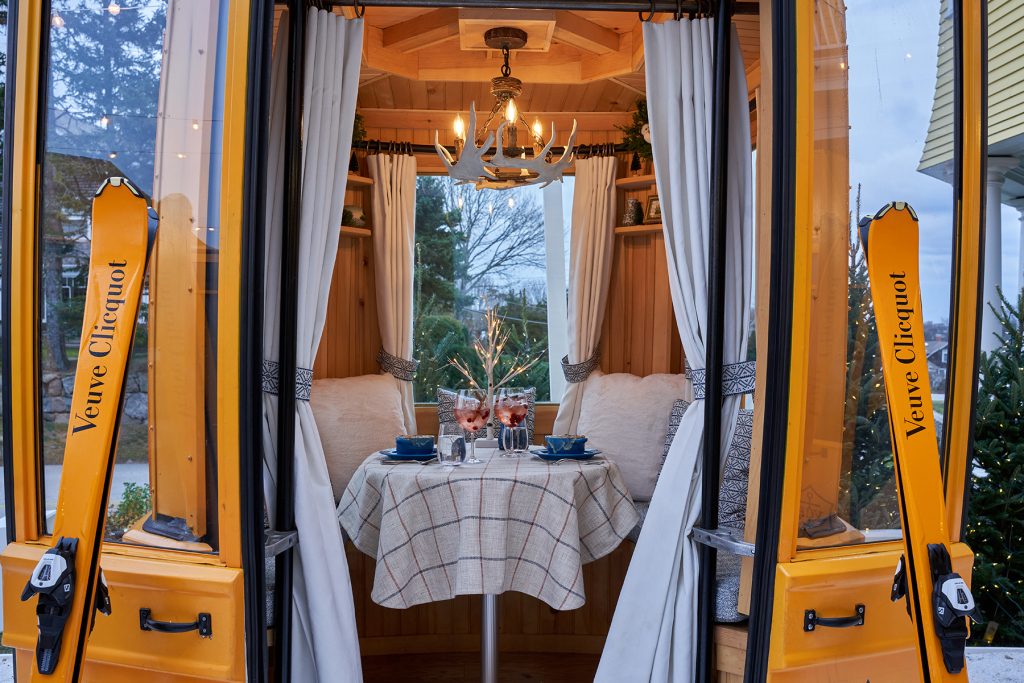 You may not be able to jet off to a French Ski resort for your proposal, but you can reserve a luxurious "gondola" at the five-star Ocean House resort in Watch Hill. Their Gondola Village is an artfully imagined private dining venue that transports guests to the Alps. The fully restored vintage ski gondolas are the perfect setting for a sophisticated winter wonderland fantasy, complete with fine textiles, chandeliers, and tableware, all positioned to highlight your impeccable breakfast, lunch, or dinner proposal.
Vermont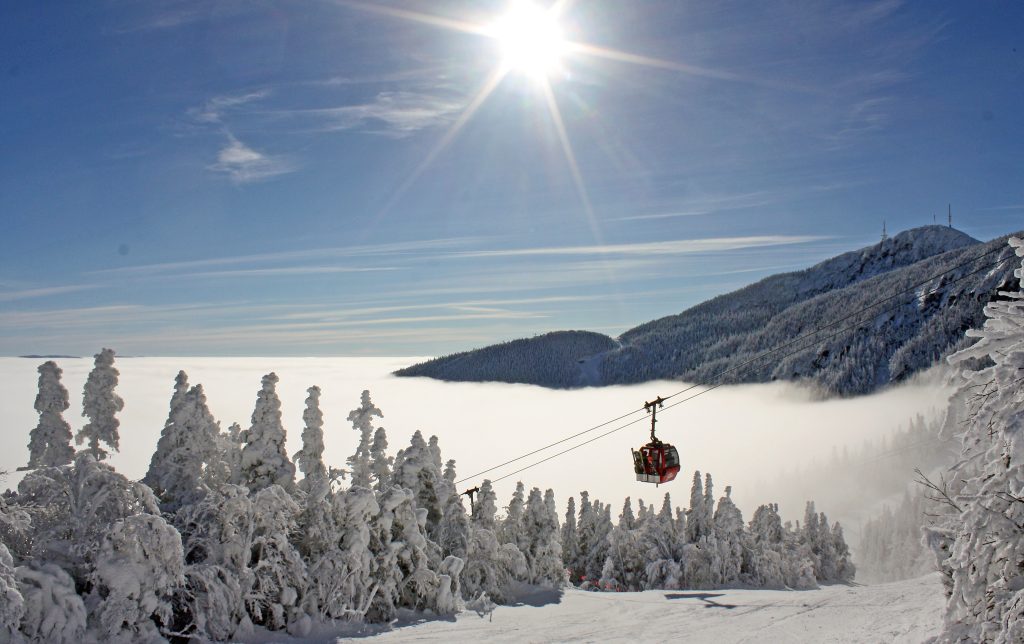 If you are feeling slightly more adventurous, you can take a real, working gondola for a panoramic view of Mt. Mansfield – Vermont's highest mountain – an unforgettable location to ask for your lover's hand in marriage. The gondola sky ride at the luxurious Stowe Mountain Resort will be just part of an amazing snowy getaway to the quaint and quintessentially romantic town of Stowe, Vermont.