Take advantage of vibrant theater close to home.
By Laurie Higgins
---
When done well, theater has the unique ability to delight but also provoke. Whether the subject matter is history or modern-day life, comedy or tragedy, audiences respond to theatrical works that deliver profound and provocative observations about the human condition. They also appreciate the performers' talent and spontaneity and the challenge of performing live.
While New York City is considered the go-to spot for world-class theater, southern New England has plenty of incredibly talented theater companies that make traveling unnecessary. From classic theater like the plays of Shakespeare to innovative world premieres, the following theaters always deliver brilliance.
The Huntington Theatre Company in Boston was awarded the 2013 Regional Theatre Tony Award with good reason. Artistic Director Peter DuBois and Managing Director Michael Maso bring artists from Boston, Broadway and beyond to their stage.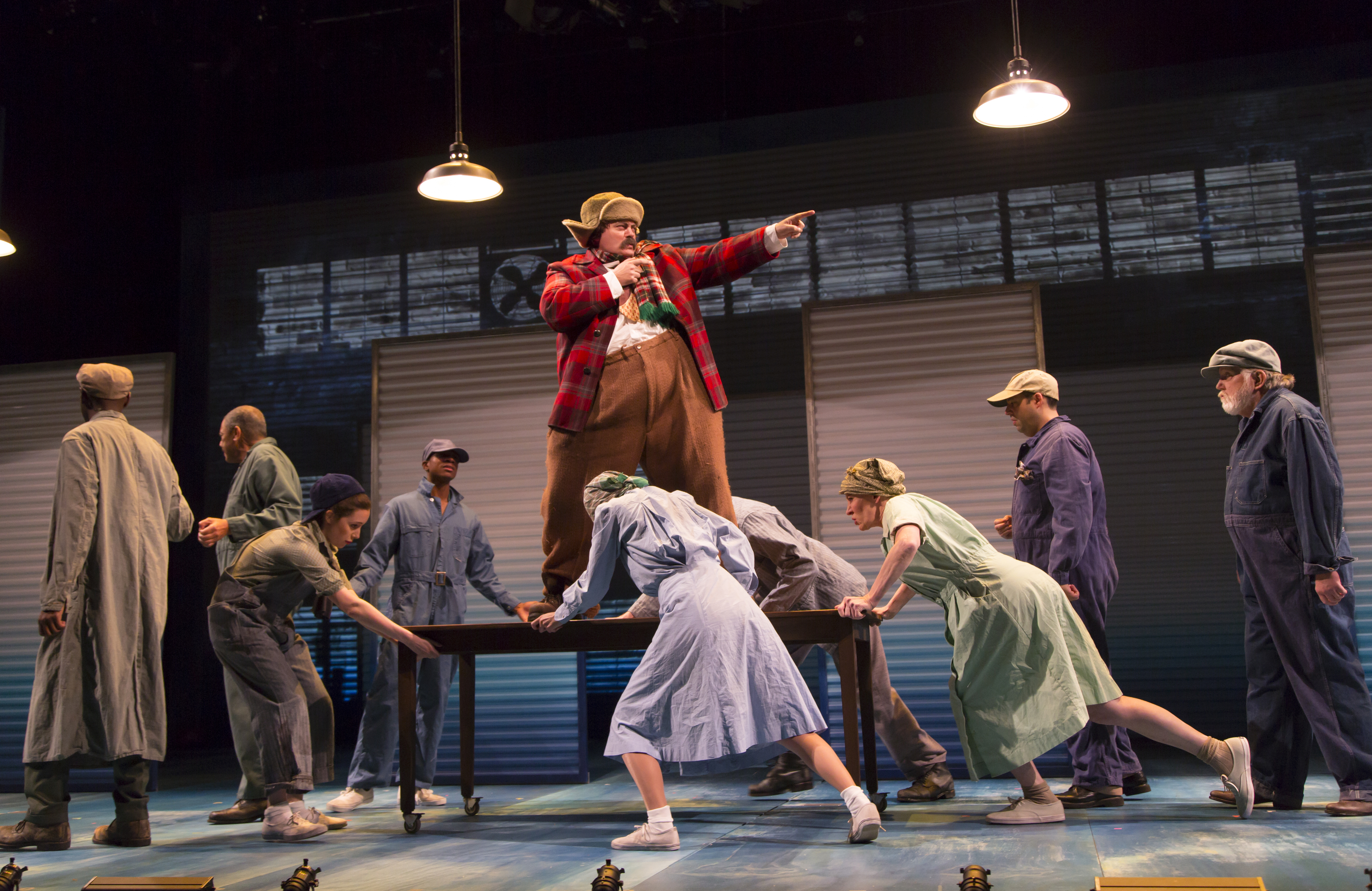 Huntington is a national leader in the development of new plays and has produced more than 100 New England, American or world premieres to date. In addition to providing an amazing outlet for talented actors, it also supports local writers through a new playwright-in-residency program that guarantees future talent.
Boston is also well represented in the theater world by the SpeakEasy Stage Company, whose season runs from Labor Day through Memorial Day each year.
"We focus on contemporary plays and musicals that haven't otherwise played in Boston, and we are committed to using local actors, designers and directors," says Marketing Director Jim Torres. "The other thing that sets us apart is the intimacy of our space. Our main home is a 209-seat black box theater and no seat is more than 30 feet from the stage."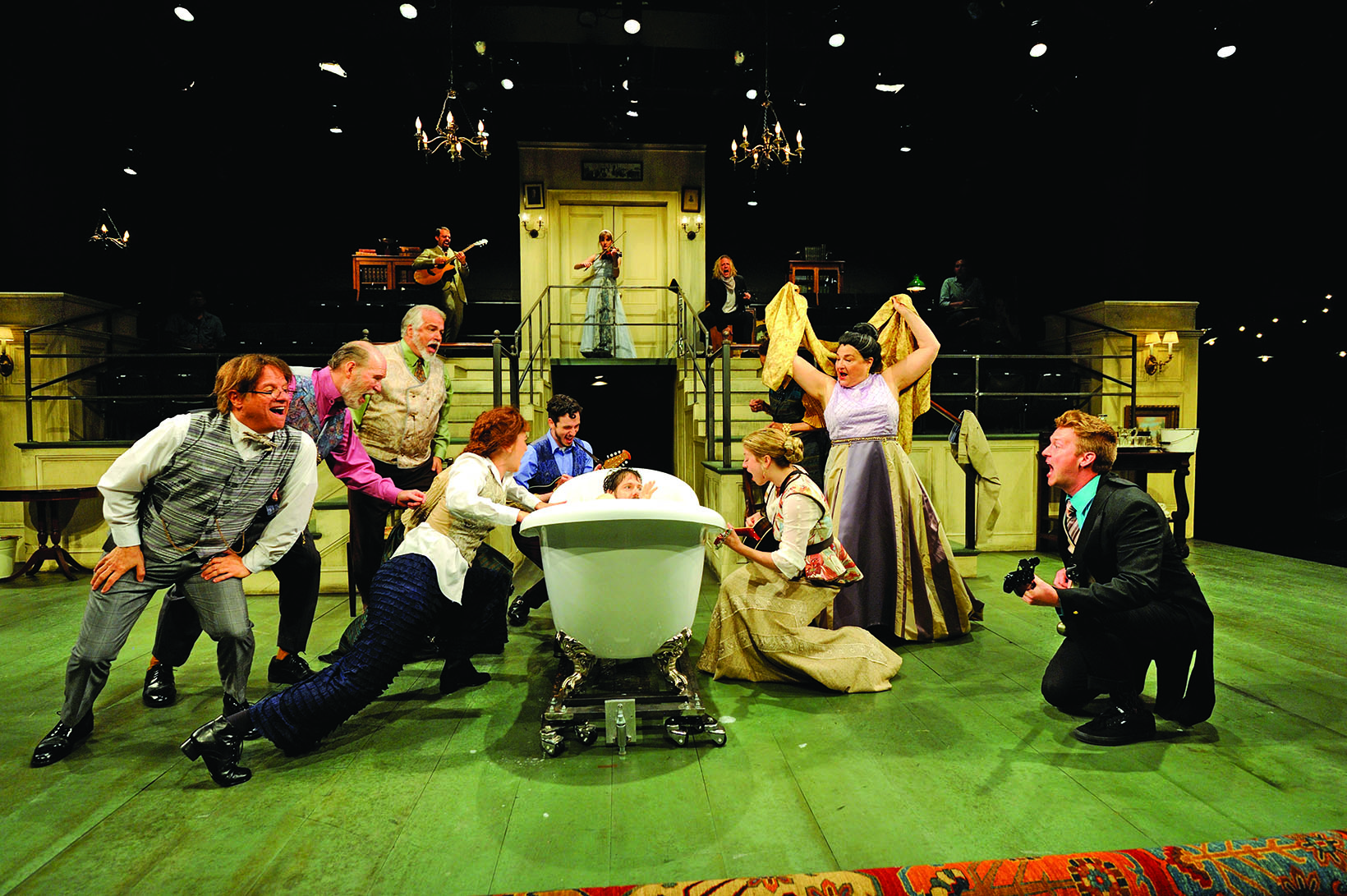 This year will be the second season of SpeakEasy's new works initiative, The Boston Project, which supports the creation of plays set in Boston. The project's goal is to introduce more stories about the city and its culture and residents into the theatrical ecosystem.
With nearly 120,000 seats filled annually, Providence's Trinity Repertory Company is the gold standard of southern New England theater. Impressively, it features one of the country's last longstanding professional resident acting companies and is also a pioneer in theater education, with programs like the Project Discovery student matinee program and its partnership with Brown University to offer MFA programs in both acting and directing.
"We're now in our 52nd season and present a balance of classics, new works and world premieres each season," says Katie Leeman, director of marketing.
In nearby Warwick, the Ocean State Theatre Company, founded in 2012, is a newcomer to the scene that focuses on providing a high-quality theater experience. Its mission is to preserve the tradition of live theater with an emphasis on musicals. To that end, this season will present the classic Damn Yankees as well as the more contemporary Avenue Q, a musical with puppets about college grads in New York City trying to find a purpose in life.
Shakespeare & Company in the Berkshires is one of the largest Shakespeare Festivals in the country. Each year they host professional actors from all over the world.
"To see a show at Shakespeare & Company is to be drawn into the experience," says Artistic Director Jonathon Croy. "Our approach is based on the model of Shakespeare's own company. Our work is wide open, bold, clear, physical and direct in ways that push the common boundaries of the relationship between actors and audience."
In addition to plenty of classics penned by The Bard himself, Shakespeare & Company will also put on exciting new plays such as Liz Duffy Adams' Or, about one chaotic night in the life of poet, spy and first female playwright Aphra Behn, and Ugly Lies the Bone, Lindsey Ferrentino's play about a newly discharged vet who served three tours in Afghanistan.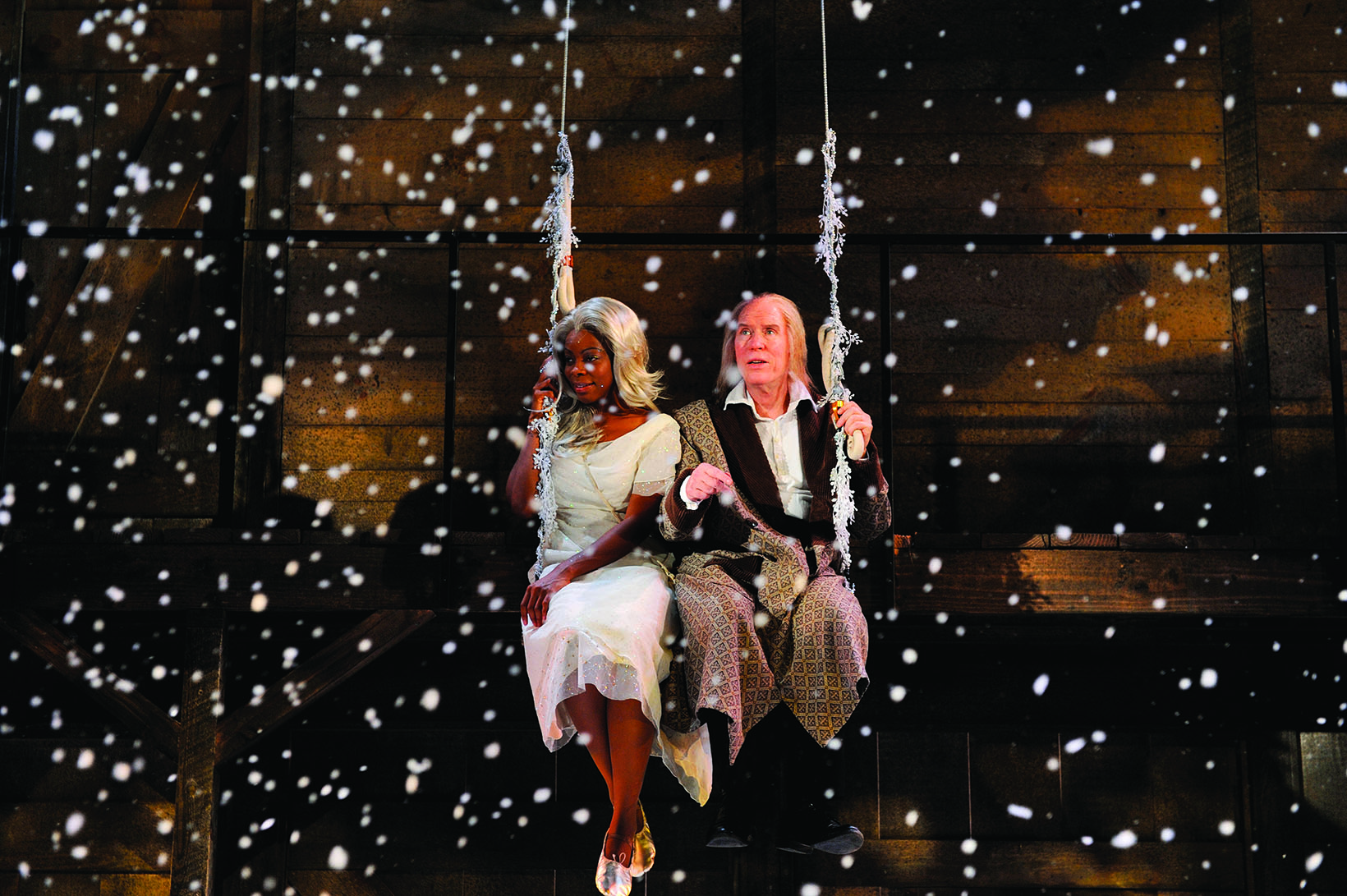 Cape Codders are lucky: they can readily enjoy a variety of theaters that consistently mesmerize audiences with innovation, creativity and sheer talent. Cape Rep Theatre in Brewster offers amazing stories, stunning set designs and passionate artists who aren't afraid to take a chance on the stage.
In addition to classic crowd-pleasers like the upcoming Hairspray: The Broadway Musical, Cape Rep is also presenting creative choices like The Woman in Black, Stephen Mallatratt's spooky story within a story. Rick Elice's Peter and the Starcatcher is another sure-fire winner this season; its madcap pace is the type of show that Cape Rep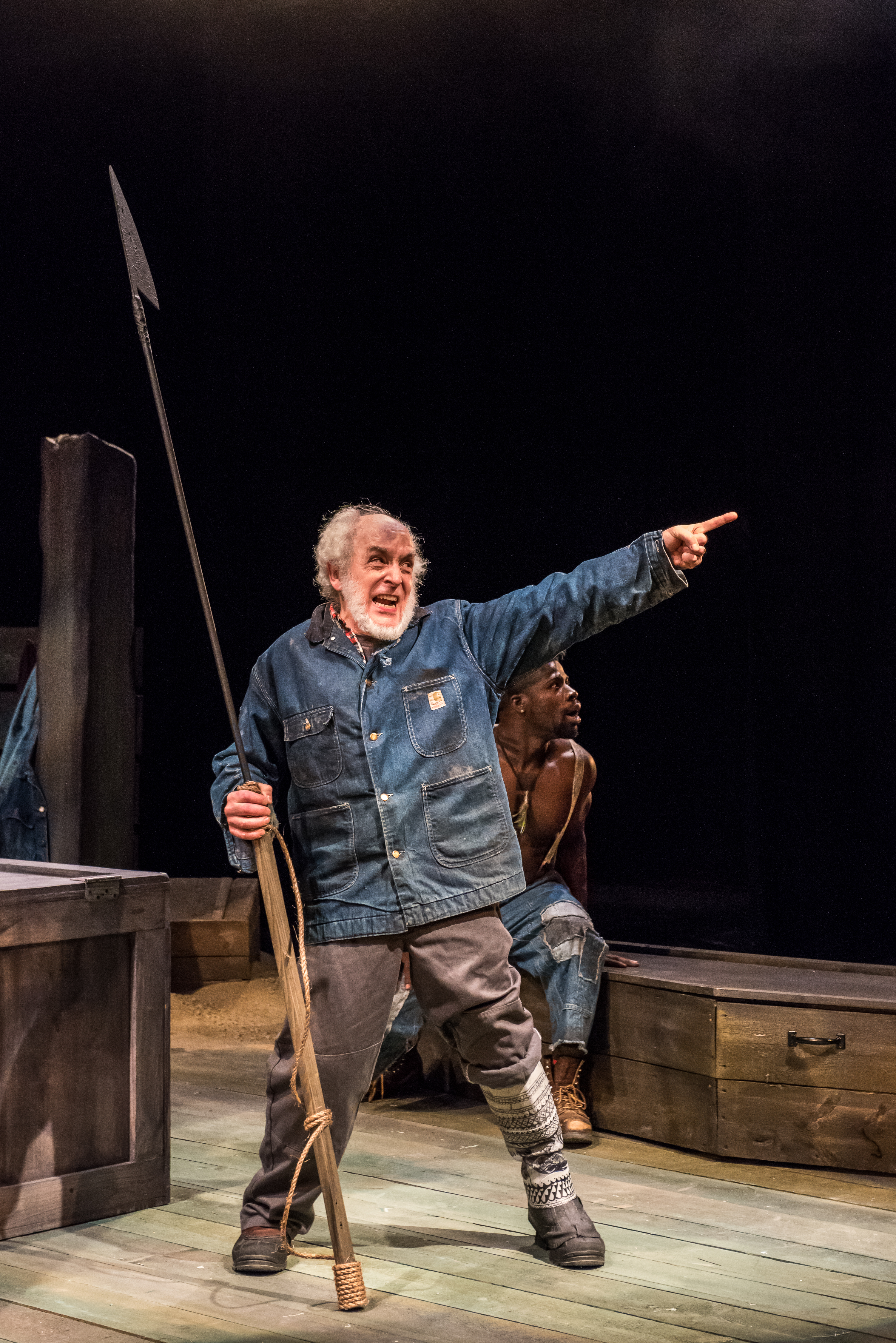 excels in producing.
In addition to having its own acting company of regular performers, Cape Rep deliberately brings in Equity actors for various roles to ensure the highest-caliber casts possible.
Wellfleet Harbor Actors Theater has consistently produced thought-provoking programming since 1985, including some cutting-edge theater. Their mission is to provide an alternate theater experience than cannot be found elsewhere in the community.
This season's most exciting shows include Mike Barlett's Cock, a comedy that explores the fluidity of sexuality, and Bill Russell's Unexpected Joy, a world premiere musical about four singers' various degrees of career success. The East Coast premiere of Kenneth Jones' Alabama Story, set in 1959 Montgomery, also promises to be excellent.
Cotuit Center for the Arts stages six or seven phenomenal shows on its main stage each year. This season's highlights include Rodgers & Hammerstein's high-spirited musical Oklahoma, Who's Afraid of Virginia Woolf? and Driving Miss Daisy.
It also produces about a dozen exceptional and edgier shows in its intimate Black Box Theater. This season's shout-outs include playwright Neil LaBute's The Money Shot, about two actors faced with a taboo decision that could revive their careers, and David Ives' Venus in Fur, about an erotic power play. Some of the plays in the Black Box are written by local playwrights such as the Fat Ass Cancer Bitch series by Christine Rathbun Ernst, who will debut Fifty's a Bitch this season.
"I am blown away every day by the talent that goes up on the stage," says Executive Director David Kuehn. "It's amazing."