The genius behind the family-run Sperry Tents is rooted in their love of sailing.
Written by Jennifer Sperry    Photography by Corinna Raznikov
Hurricane Bob was one of New England's most destructive hurricanes. It hit in August 1991, causing a storm surge of 10-15 feet in Buzzards Bay that devasted unlucky boats and coastal homes along its path. In Marion, Massachusetts, home to sailing mecca Sippican Harbor, downed trees and power lines mingled with listless boats littering the shore.
For brothers Tim and Matt Sperry, who grew up in Marion and were working for their dad's sail loft that summer, the historic storm had a silver lining. The duo had been looking for a boat big enough (and affordable enough) for a circumnavigation. "We had discussed sailing around the world over the years, but once I finished my degree, we decided to give it a shot," recalls Tim Sperry. "Hurricane Bob brought us Lazarus, a wrecked 41-foot yawl. She was in our budget, but we had to spend a year fixing her up in our free time."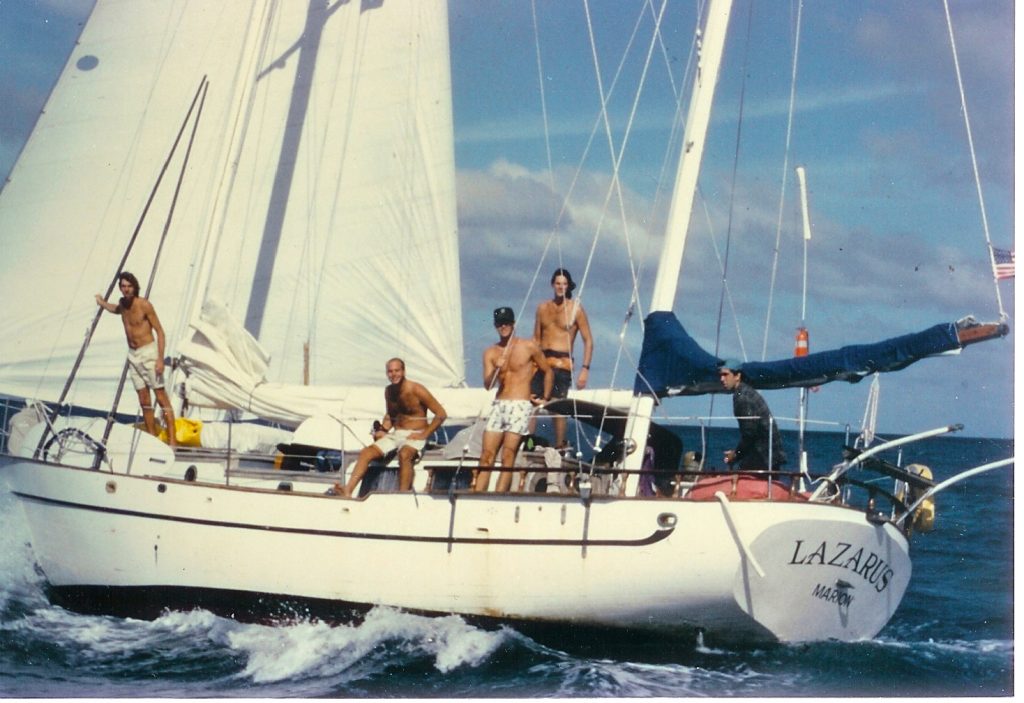 With three childhood friends rounding out the crew of five, Lazarus departed in October 1992. Two-and-a-half years later, after experiencing the Panama Canal, New Zealand, the Cape of Good Hope, and many intriguing stops along the way, the circumnavigators returned to cheers, foghorn blasts, and tight hugs from relieved friends and family. Each sailor had enough stories for two lifetimes and a newfound appreciation for showers and silverware (which kept getting tossed overboard accidentally with the dish water).
"We were also broke," recalls Tim with a chuckle. He and Matt went back to work for their dad, Steve Sperry, at Sperry Sails straightaway. Luckily, the increasing popularity of an emerging product, the Sperry Tents, meant there was enough room for both brothers to make their mark.
Since its start in the 1970s, Sperry Sails outfitted area boats with sails and marine canvas. One day, in advance of a neighborhood party, Steve tried his hand at making a tent. He used the tools of his trade—sailcloth, Dacron, nylon line, stainless steel grommets—to create the canopy and even milled the support poles himself. He topped his design with a pennant made from spinnaker cloth to catch the wind.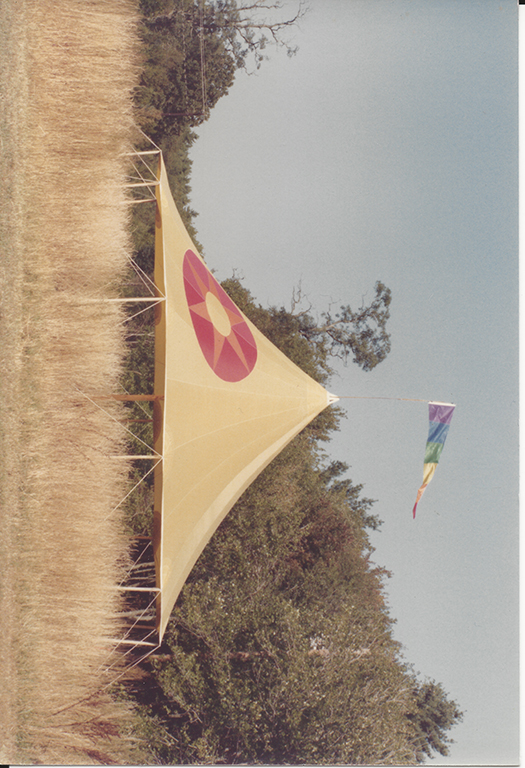 Steve's creation was a whimsical invention for a practical cause: to keep guests comfortable at a party. Little did he know that this prototype would evolve into a full line of rental tents, and that their look and feel would create a revolution in event tent expectations. (For comparison, typical rental tents consisted of a white vinyl shell over an aluminum frame.)
Serendipitously, his sons naturally gravitated towards different sides of the business: Matt towards the hands-on sailmaking and Tim towards the tent rentals. "I think their relationship has been complementary since they were born," notes Steve. "Their innate abilities are somewhat different, and the skills of one augment those of the other."
In 1996, Tim had enough demand to establish Sperry Tents as its own company serving southern New England. It didn't take long for other rental companies to want the naturally elegant Sperry Tent in their arsenals. From 1999–2001, three more Sperry Tents partners quickly launched on Nantucket, Martha's Vineyard, and in California.
Today, Sperry Tents' network of licensed partners has expanded to nearly 50, sited in luxury destinations such as Cape Cod, the Hamptons, Hilton Head, Miami, Napa Valley, and Hawaii. Sperry's international partners pepper Bermuda, the United Kingdom, Europe, Australia, and New Zealand.
Matt launched yet a third family-run company, Sperry Fabric Architecture (SFA), in 2006 to accommodate the increased tent production, leaving Sperry Sails to focus on sails. SFA is dexterous in its output of standard Sperry Tents, custom event tents, glamping tents, canopies, and awnings. Dedicated wood and metal shops round out its fabric art capabilities.
Whether set up on Australia's Gold Coast or at the foot of the Rockies, each Sperry Tent is assembled by a small, dedicated team of skilled craftspeople. This boutique manufacturing process means that the cost of renting a Sperry Tent is on the higher end, but in return, clients are receiving a distinctive tent made from natural materials and rooted in New England's sailing heritage.
"Top planners and caterers request our tents, particularly for weddings, because our sailcloth is a soft ivory versus the harsher white of vinyl. Its woven texture breathes and is translucent to event lighting, producing our trademark Sperry glow at night," notes Tim.
At the age of 78, Steve is largely retired but still consults with the trio of Sperry companies from time to time. His dedication to craft—his ability to build just about anything from wood, including his own home in Rochester, Massachusetts—is still an asset, particularly for Sperry Tents. He regularly delivers center poles up to 28 feet in length for tent orders as a supplier.
Single-handedly, Steve uses rope and pulley to move spruce logs, sourced from Maine, onto his wooded property's 100-year-old sawmill. With a practiced eye, he transforms each log into an octagonal, tapered pole that is later planed, sanded, and varnished to an event-ready shine. "I can't find anyone else willing or able to make our signature poles, and I've tried," the founder reveals with a grin.
Under Tim's steady direction, Sperry Tents weathered the storm of COVID-19. In fact, its partner network is now facing unprecedented demand. "The pandemic reinforced the benefits of holding an event outdoors: fresh air, cool breezes, and a direct connection to the natural landscape," explains Tim. With the future looking bright, both Sperry Tents and SFA are focused on what they do best: elevating event aesthetics with handcrafted products.
At the core of the symbiotic Sperry Tents and SFA relationship is family. Tim believes that the rapport he has with his brother, his tent supplier, is a huge benefit. "When there's an issue, I know he'll always pick up the phone—and vice versa," says Tim. "Working with family means knowing we have each other's support. It's how we've been able to grow at such a rapid pace."