Heather Unruh worked at WCVB ABC 5 in Boston for 15 years, most recently co-anchoring NewsCenter 5 at 4:30 p.m. and 6 p.m., before announcing her resignation last October. The California native began her broadcasting career in Binghamton, NY before moving on to Birmingham, AL and then Oklahoma City where she worked as an anchor and medical reporter. After joining WCVB in 2001, she anchored breaking news coverage for nearly every major event, from the Boston Marathon bombing and the conviction of Boston mobster James Whitey Bulger to the resignation of Cardinal Law and elevation of Cardinal Sean O'Malley to Archbishop.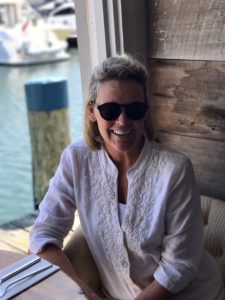 Some of her accomplishments include multiple Edward R. Murrow Awards, the American Cancer Society's Sword of Hope Award, the Clarion Award from Women in Communications, Inc., and the top national recognition from the American Women in Radio and Television, the "Grand Gracie," for excellence in reporting. She is also a four-time Emmy Award winner.
Unruh spent many summers on Nantucket, eventually holding her wedding on the island. She currently resides in Dover, Massachusetts with her husband, Nick, and their two children.
What are some of the significant changes, good and bad, that you've seen in television news since beginning your career?
Probably the biggest change I have witnessed is how people get their news. Young people now expect their news in real time, relying on mobile devices rather than television. That has made the fight for viewers all the more competitive. As a result, women are "encouraged" to dress more provocatively than I feel is appropriate for delivering news; nearly every newscast begins with "breaking news," which I think people are tired of hearing—I know I am—and informative stories are sometimes passed over for the more sensational. I would personally like to see local stations return to airing fewer newscasts with more emphasis on solid, impactful, longer format journalism. On a positive note, despite having to keep up with the increased digital demands with fewer people, those who bring you the news are some of the most dedicated, principled people, committed to keeping you informed and getting the story right no matter the personal sacrifice.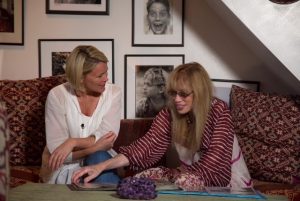 What are some of the memorable stories you have covered as a TV reporter? 
Covering the Papal Conclave at the Vatican was definitely one of the highlights of my career. I was standing with thousands in St. Peter's Square when the white smoke signaled that a new pope had been chosen. What an incredible moment in time! It was breathtaking to witness people falling to their knees in prayer and crowds spontaneously erupting in beautiful song. I secretly hoped it would be Cardinal Sean [O'Malley] who stepped out onto the balcony as the chosen one. What a thrill that would have been to have personally known the next pope!
Thomas Manning was certainly an unforgettable interview. The nation's first penis transplant recipient talked so candidly with me. (I have never said penis so many times in my 27 years of reporting as I did in those two minutes). I covered the so-called Beer Summit at the White House after the arrest of black Harvard professor Henry Louis Gates by white Cambridge police Sgt. James Crowley. But I have been most touched by the countless patients and families who have trusted me with telling their stories in depth.
Why did you decide to leave WCVB after 15 years? 
This was the most difficult decision of my entire professional career and it was not made lightly. I think there is this perception that I quit in haste, but nothing could be further from the truth. I can only say that it had become crystal clear to me that a major change was necessary. I agonized over whether to stay or go for months, but once I put fear aside and made the decision to move on it also became clear that change brings opportunity.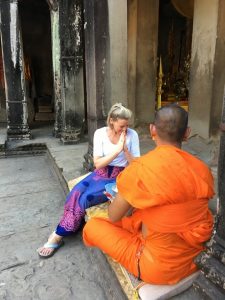 What have you been doing and what do you see next in your career?
I'm so thankful that I didn't jump right into another job. I have been cherishing quality time with family. My mom and I traveled to Thailand and Cambodia on a spiritual journey that was life-changing. It was there I learned that if you're too busy worrying about the future you might miss the moment that's right in front of you. I have been spending treasured time this summer reconnecting with old friends on the Cape and the islands, which has been such a gift. Right now, I'm in the early stages of producing a documentary, which checks all the boxes for me because my greatest passion is storytelling.
What is your favorite thing about living in New England? 
I love everything about New England! Six states steeped in history with four distinct seasons. I even love snowy winters because as a skier the promise of fresh powder gets my heart racing. Boat rides, beaches, apple picking, clamming, leaf peeping and the most interesting and informed people of character I have ever known. What's not to love???