You've spent months decorating a room. After considering countless paint samples, you found just the right shade. Hours of shopping at local retailers, online and at estate sales has yielded a cohesive-yet-personal look; that perfect combination of "styled" and "collected." A carefully-curated selection of accessories and family mementos fill the shelves. The custom-made window treatments have been installed. A perfect area rug finishes the space. And yet, the room just doesn't feel inviting; it feels "off" somehow.
If you're nodding your head, thinking "Exactly!" it's time to rethink your lighting. This is especially true as the days shorten as fall approaches.
Much like dressing for fall weather in New England, an effective lighting plan is all about layers, with one layer – table lamps – at eye level while seated, another – wall sconces – at or slightly above the midpoint of a room's height and, finally, ceiling lights.
Many new or newly-renovated homes include canister lights which are flush-mounted into the ceiling. While these are an efficient way of providing light throughout an entire room, relying solely on canister lights will make a room – any room; even a bathroom – feel cold and uninviting.
Lamps are a great way to start playing with a lighting plan. Once the sun goes down, move them around a room to see where they best work, both in terms of appearance and functionality. Are they bathing the room in a warm glow? Are they positioned to provide sufficient task lighting? Is at least one within easy reach of your favorite chair or next to the bed?
Lamps, like these from Dunes and Duchess, are also a fun way of playing with the latest trend or reinforcing the overall style of your home's décor.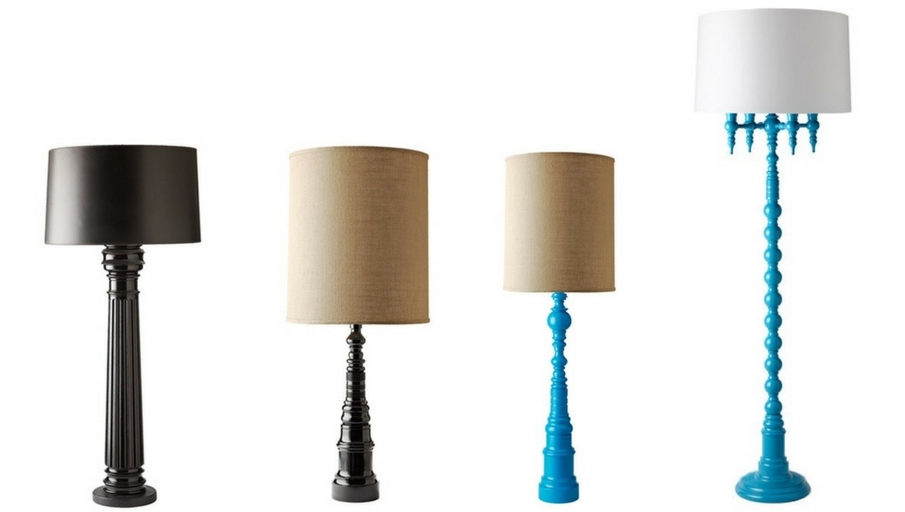 Both the Hitching Post table lamp and Single Spindle (L to R) are a fun take on the red-hot-right-now black trend while the Cap Ferret Blue makes a bold beachy statement. Because they don't require a table, floor lamps, such as the Sailors Knot shown here, work beautifully in small rooms. Photos via website.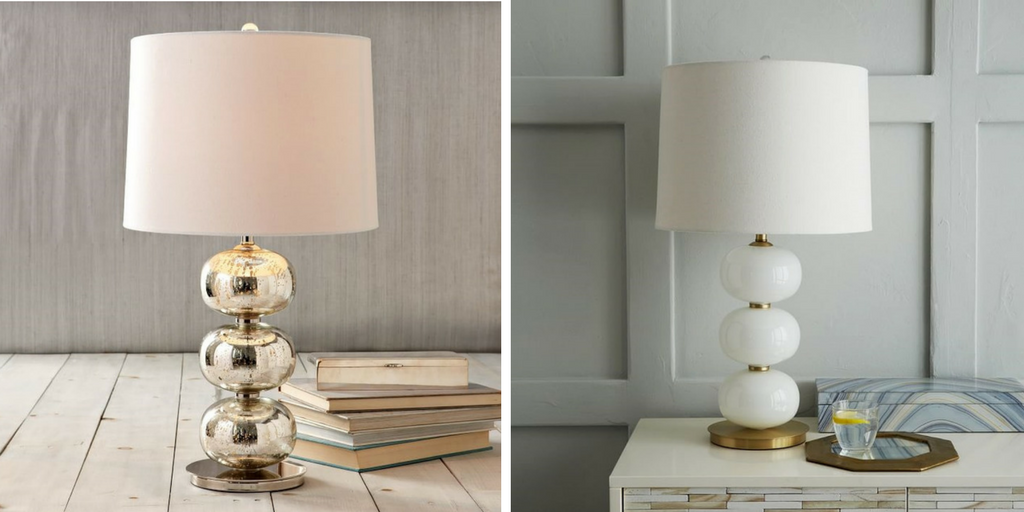 The Abacus table lamp from West Elm is available in several on-trend styles such as mercury glass, on the left, and milk white with gold-tone accents. Photos via website.
Because they're typically positioned at eye level, wall sconces are a key element in making a room's lighting plan feel balanced as their light fills the space between ceiling fixtures and table lamps.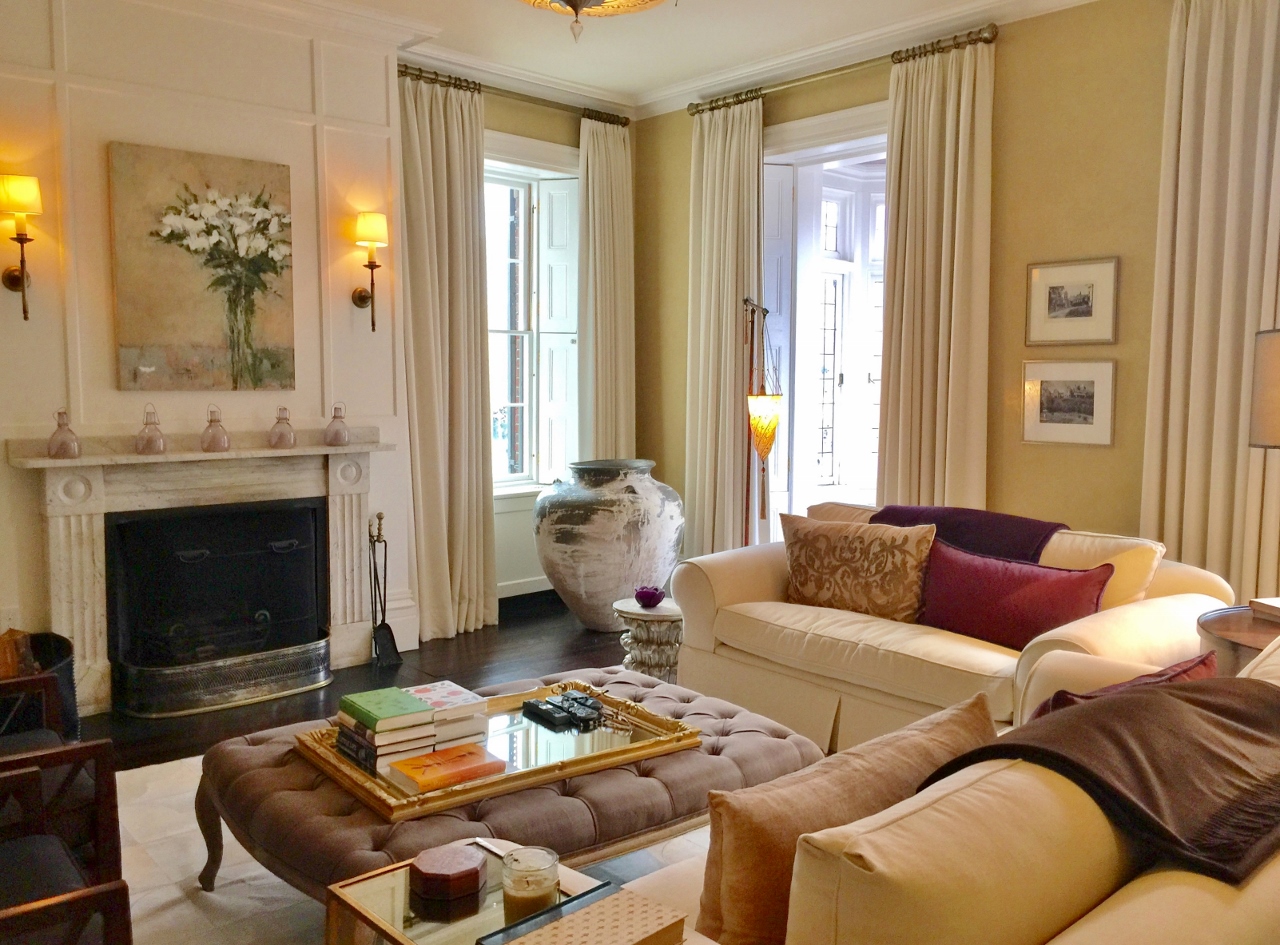 The wall sconces in the living room of this Beacon Hill brownstone, designed by Jean Verbridge, principal of Siemasko + Verbridge, cast a warm glow while highlighting the exquisite millwork surrounding the fireplace.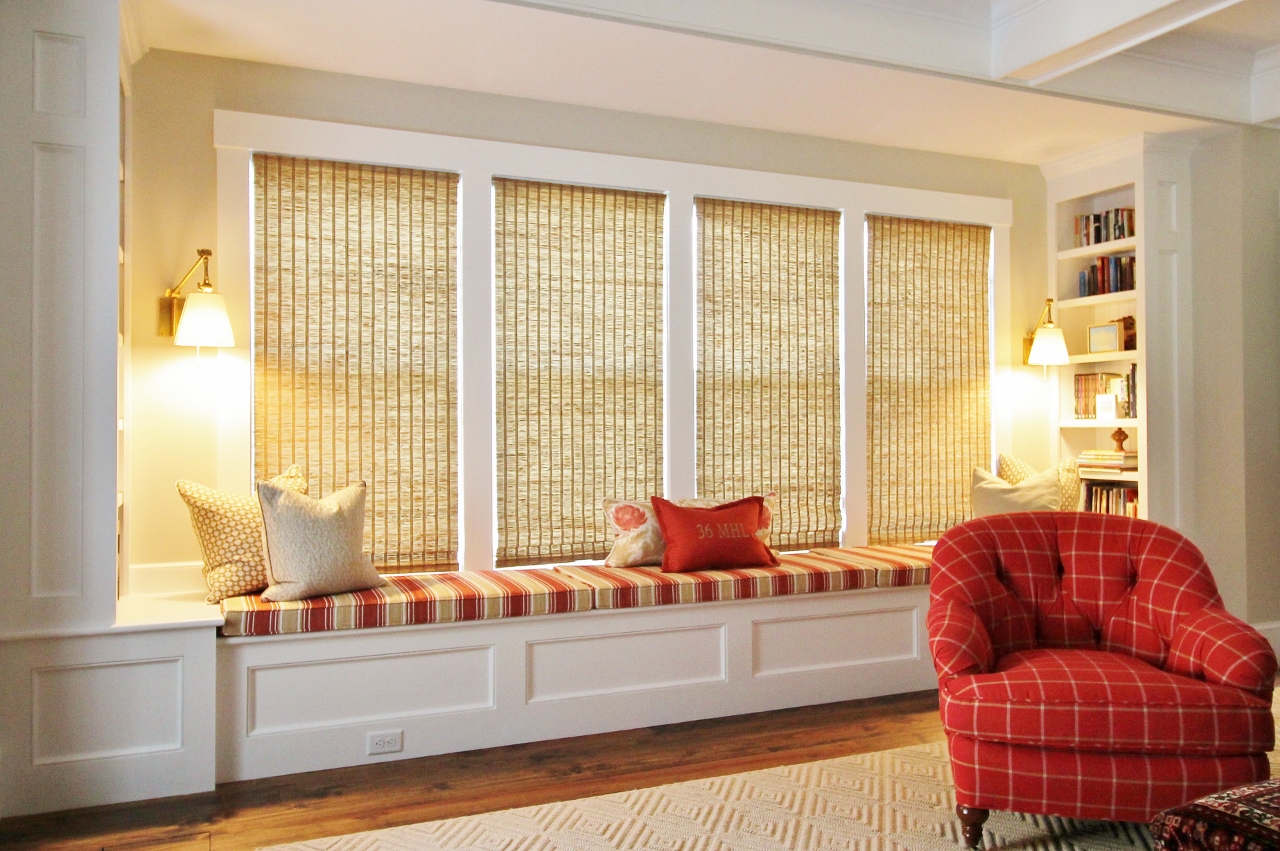 Wall sconces positioned on either end of the window seat in this living room designed by Violandi + Warner Interiors work as task lighting for reading and add to the atmosphere. Jennifer Kain DeFoe photo.
Even in a room with inset canister lights, hanging ceiling fixtures can make a major impact.
When combined with inset ceiling lighting, lighting in the upper cabinets and mounted under them, the fixtures over the island of this kitchen, designed by Janet Hesselschwerdt of Metropolitan Cabinets and Countertops, are the perfect finishing touch. Photo courtesy of Clarke Appliances.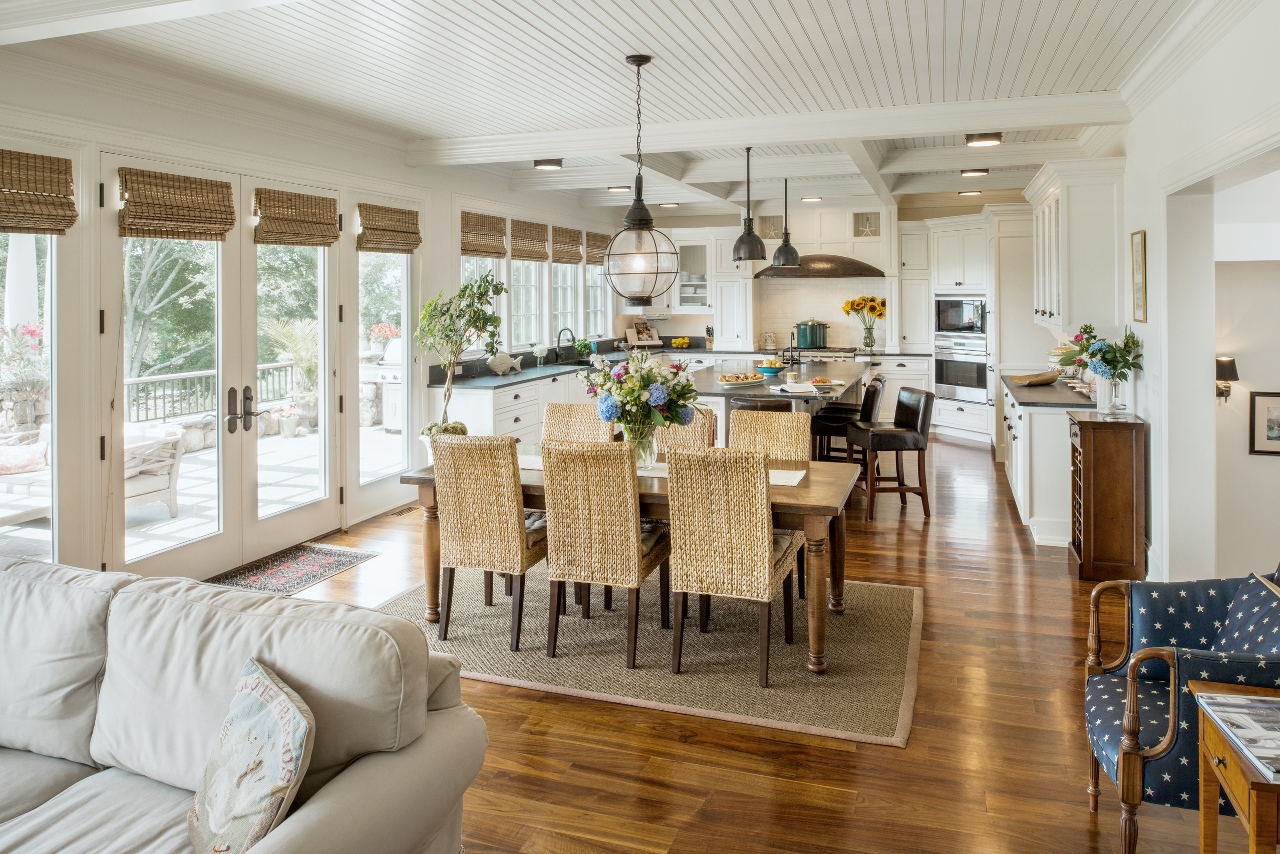 In the open floor plan great room/dining room/kitchen of Pen Marc'h, the David Andreozzi-designed home featured in an episode of New England Living, a hanging light fixture positioned over the table works to subtly define the space as a dining area yet still leaves the expansive room feeling wide open. Aaron Usher photo courtesy of Andreozzi Architects.