This Sunday marks the 91st Oscars ceremony. The excitement is mounting as we count down the moments and cast our personal ballots. Who will be wearing what on the red carpet? Will it be Bradley or Rami? Olivia or Glenn? Bohemian Rhapsody or The Favourite? And more importantly, will you sip white or red? Martini or Manhattan? If you haven't planned your cocktail menu yet, we tapped a few Boston beverage directors for Oscar-worthy libations. Bless their hearts, they gave us the recipes too. Cheers!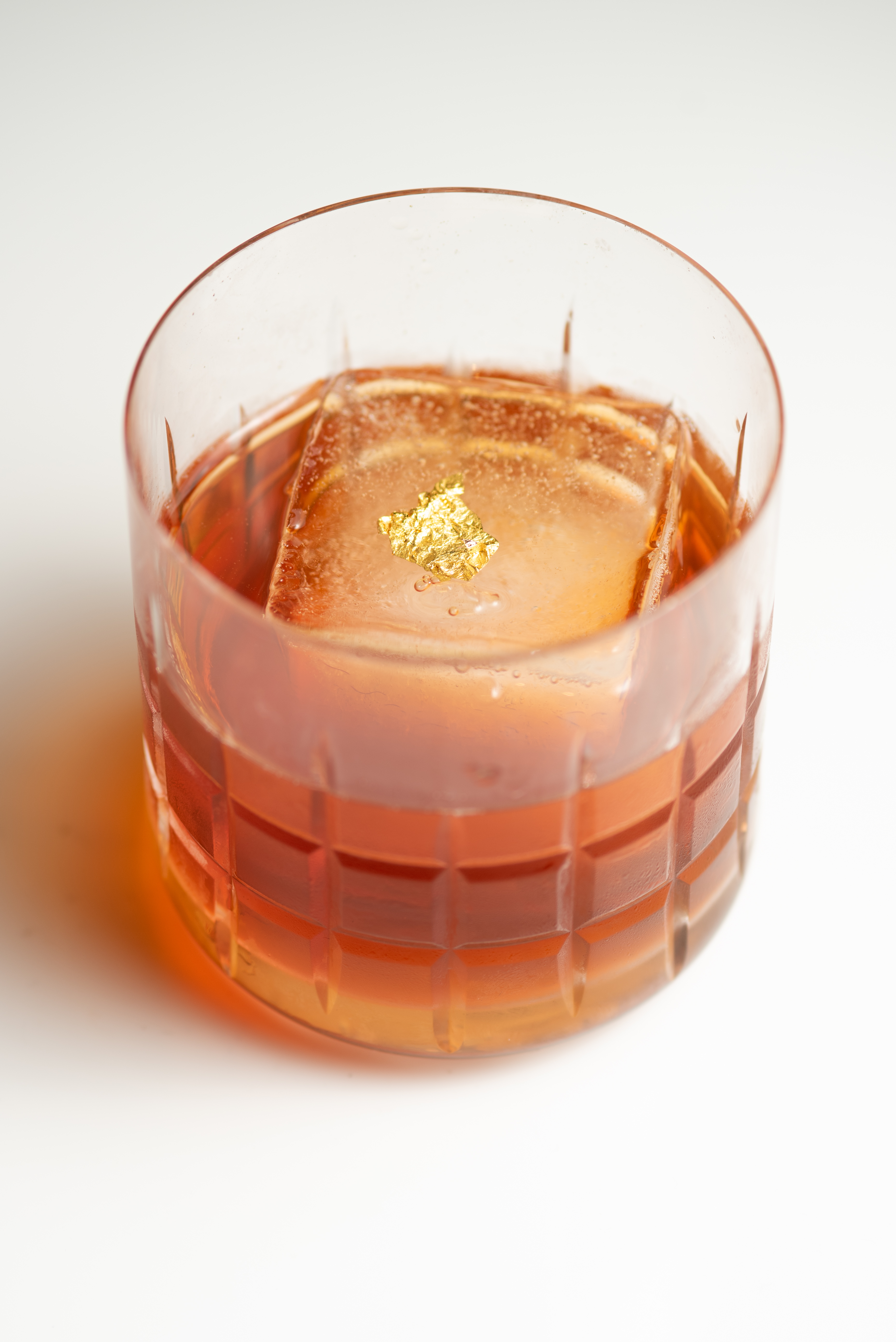 Golden Old-Fashioned
Amanda McBride, general manager of Bambara Kitchen & Bar, who also oversees the cocktail menu at the Lobby Bar at Kimpton Marlowe, says "our Golden Old-Fashioned is the perfect sip to enjoy while watching the Oscars. It's a nod to classic Hollywood given that we use Marie Duffau 1979 Bas Armagnac, but it also has a touch of modern, sexy glamour since we top it with a speck of gold leaf, which pays tribute to the Oscar statuette itself. This is a drink you can easily see nominees sipping as they anxiously await those famous words, 'And the Oscar goes to….' "
2 oz Marie Duffau Bas Armagnac
1/2 oz Demerara Syrup
1 dash Angostura Bitters
1 dash Regan's Orange Bitters
How-to: Combine all ingredients in a mixing glass. Stir and strain over a big cube in a rocks glass. Garnish with gold leaf.
Image by Peter Holmgren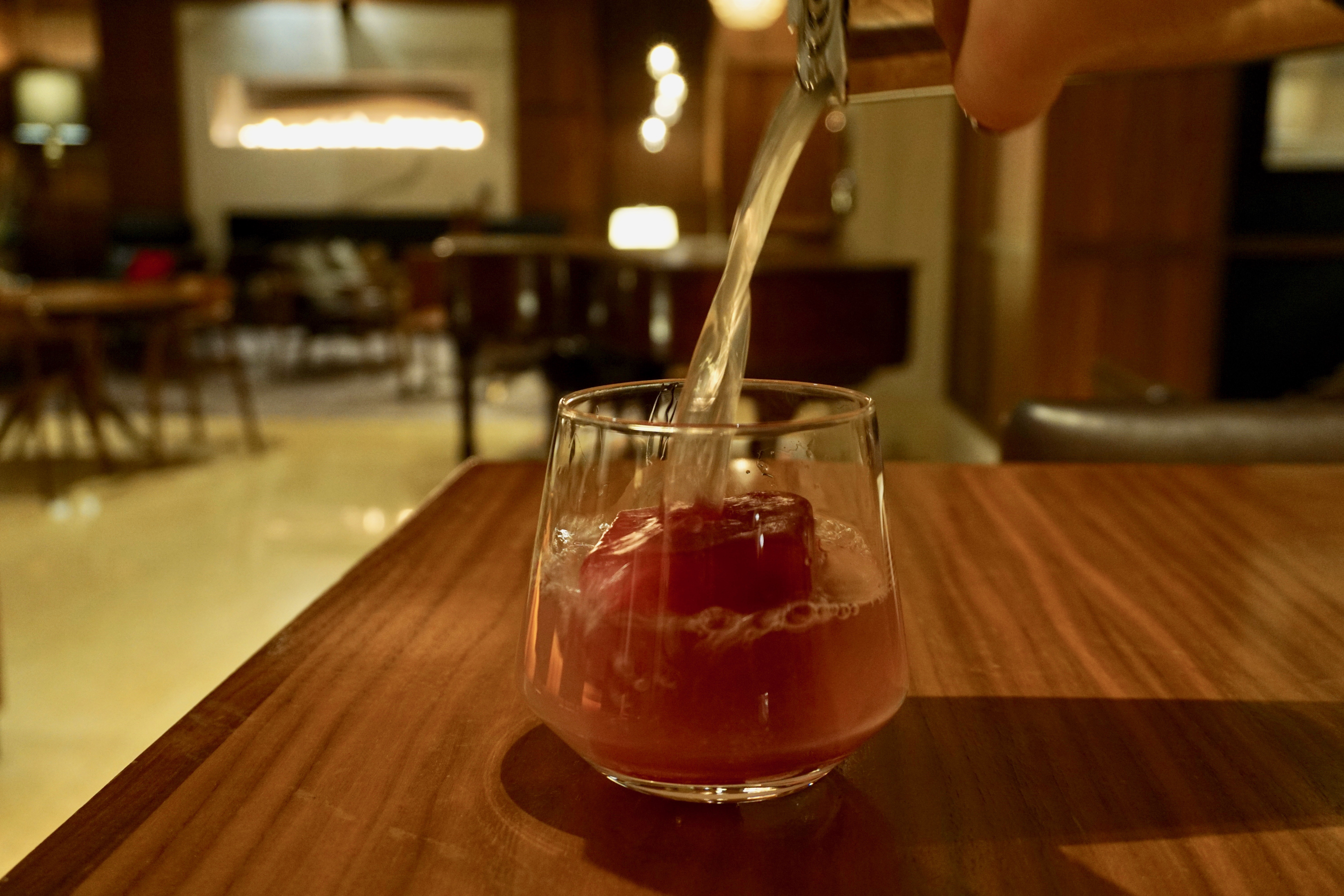 The Great White Cape, inspired by Bohemian Rhapsody
Lead bartender Sterling Jackson at Avery Bar, The Ritz-Carlton, Boston, says, "I remember reading that Freddie Mercury once called his concerts a fashion show. And that further enhanced his image as a style icon. One of his outfits, designed by Zandra Rhodes, the mastermind behind Queen's outfits in the '70s, was a white Bat Wing-style pleated cape that he could move in easily while he was performing. That iconic piece reminds me of our Avery Bar cocktail, "The Great White Cape."
Cocktail:
2 oz Jalapeño-Infused Vodka
2 oz White Cranberry Juice
1/2 oz Lime Juice
Ice Cubes:
Equal parts cranberry juice and water along with whole cranberries (2 cranberries per ice cube) and freeze.
How-to: Combine all ingredients in a shaker, then pour over cranberry ice in a rocks glass.
Image courtesy The Ritz-Carlton, Boston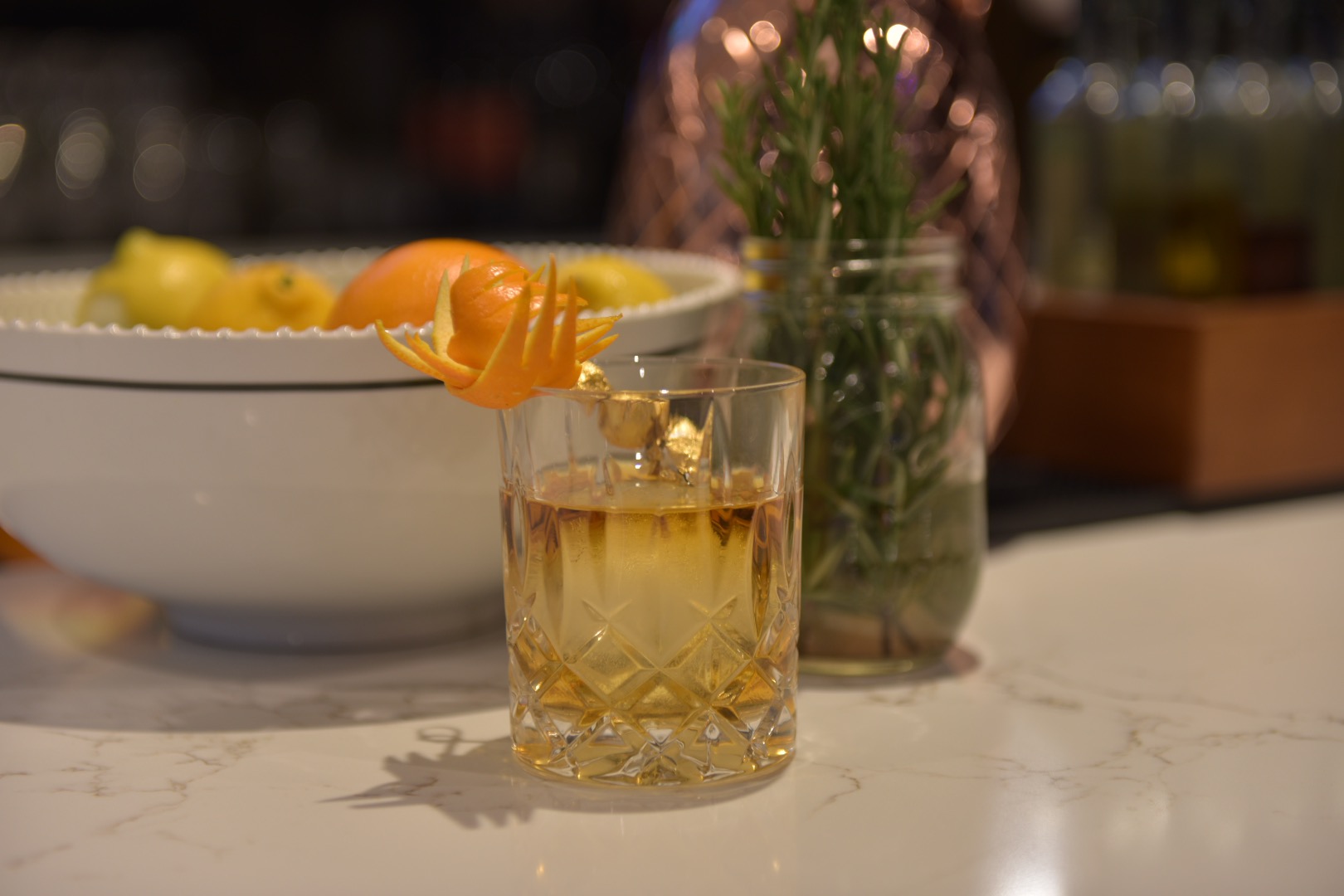 A Gold Star Is Born
Athanasios Sioras, Food and Beverage Manager of Rebel's Guild at Revere Hotel Boston Common, has created the ultimate cocktail for Oscars watching. A Gold Star Is Born (a play on A Star Is Born) is a fan favorite – it begins with Grand Marnier Quintessence, made with cognacs that are over 100 years old. Glenlivet Archive 21 is then added and the drink is finished off with quince paste. He explains, "The quince offers you a balanced flavor between sweet and tart while waking up your pallet with the unknown as it is not a commonly used fruit." The cocktail is garnished with three Luxardo cherries, individually covered with an edible 24k gold leaf.
0.5 oz Grand Marnier Quintessence
2 oz Glenlivet Archive 21
1 tablespoon Quince Paste
24k Plated Luxardo Cherries
How to: Stir ingredients together and strain into coupe. Garnish with 3 gold cherries.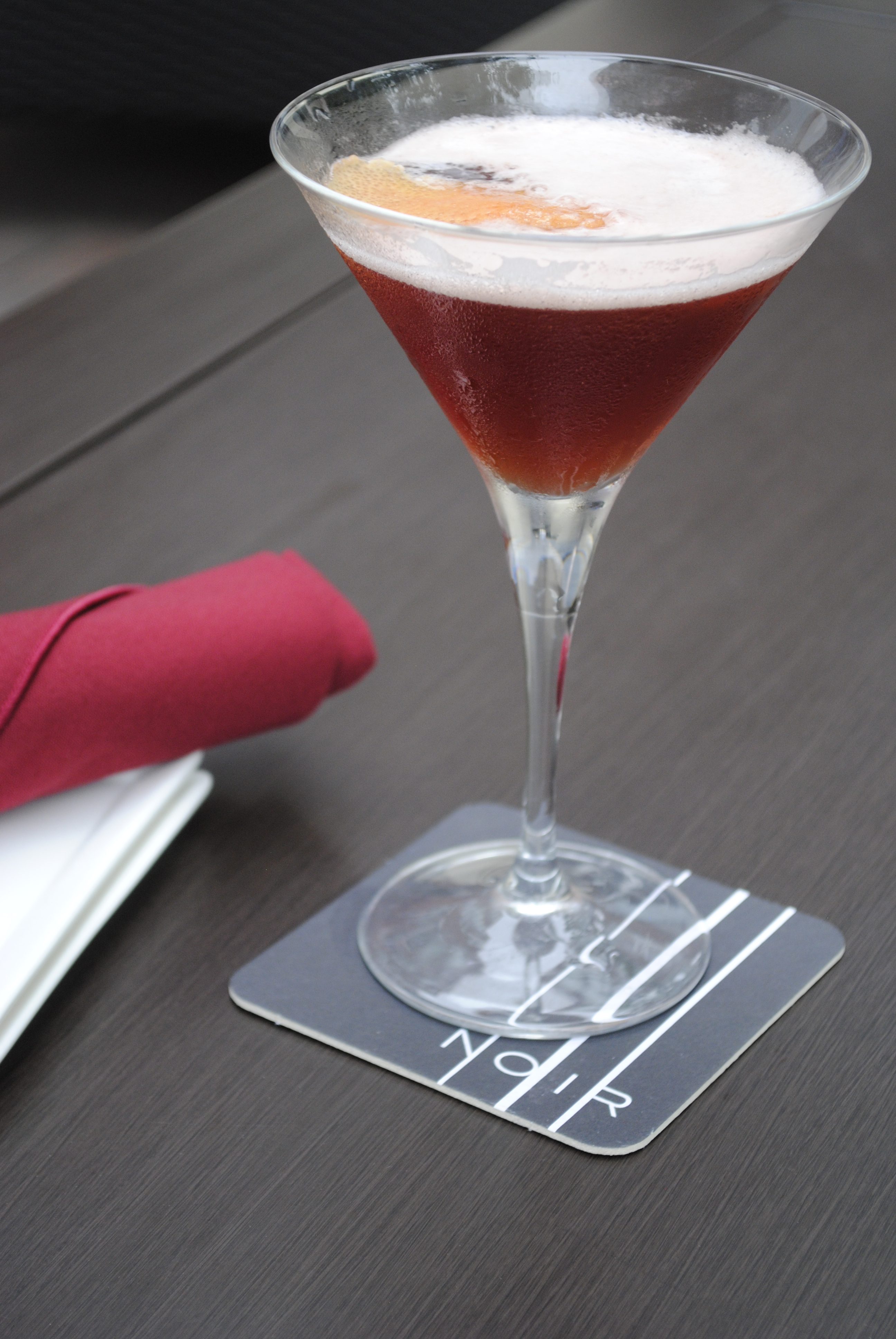 The Set-Up, inspired by the 1949 noir film 
"The Four Roses Bourbon gives this drink a nice floral and fruity flavor, but it's still smooth. The tartness of the lime juice, sweetness of the simple syrup, and orange flavor of the dry curaçao perfectly walk the line between sweet and tart. Yet you do not lose any of the bourbon flavor." – Andreas Rahn, General Manager, Noir Bar and Lounge at The Charles Hotel
1.5 oz Four Roses Bourbon
0.5 oz Lime Juice
0.5 oz Simple Syrup
0.5 oz Amaro Montenegro
0.5 oz Pierre Ferrand Dry Curaçao
How to: Stir ingredients and garnish with orange peel and a maraschino cherry.
Text by Stacey Marcus