It's wintertime in New England, the perfect time to get cozy. We reached out to our friends in the know to curate a short list of blankets and throws to brighten your day. So make a fort. Take a nap. Grab a book. Snuggle up. We've got you covered (ha!). 
Mohair Magic
"Winter throws are a necessity in New England! I love thick and fuzzy mohair throws or cashmere throws with fringes. In this home [top image], a mohair throw is draped on the sofa, kept within reach for cold winter nights. I would suggest two or three at least in the family TV room: one used as a decorative element on sofas or chairs and two tucked away in a pretty basket." (Top image by Michael J. Lee Photography) – Barbara Elza Hirsch, Elza B. Design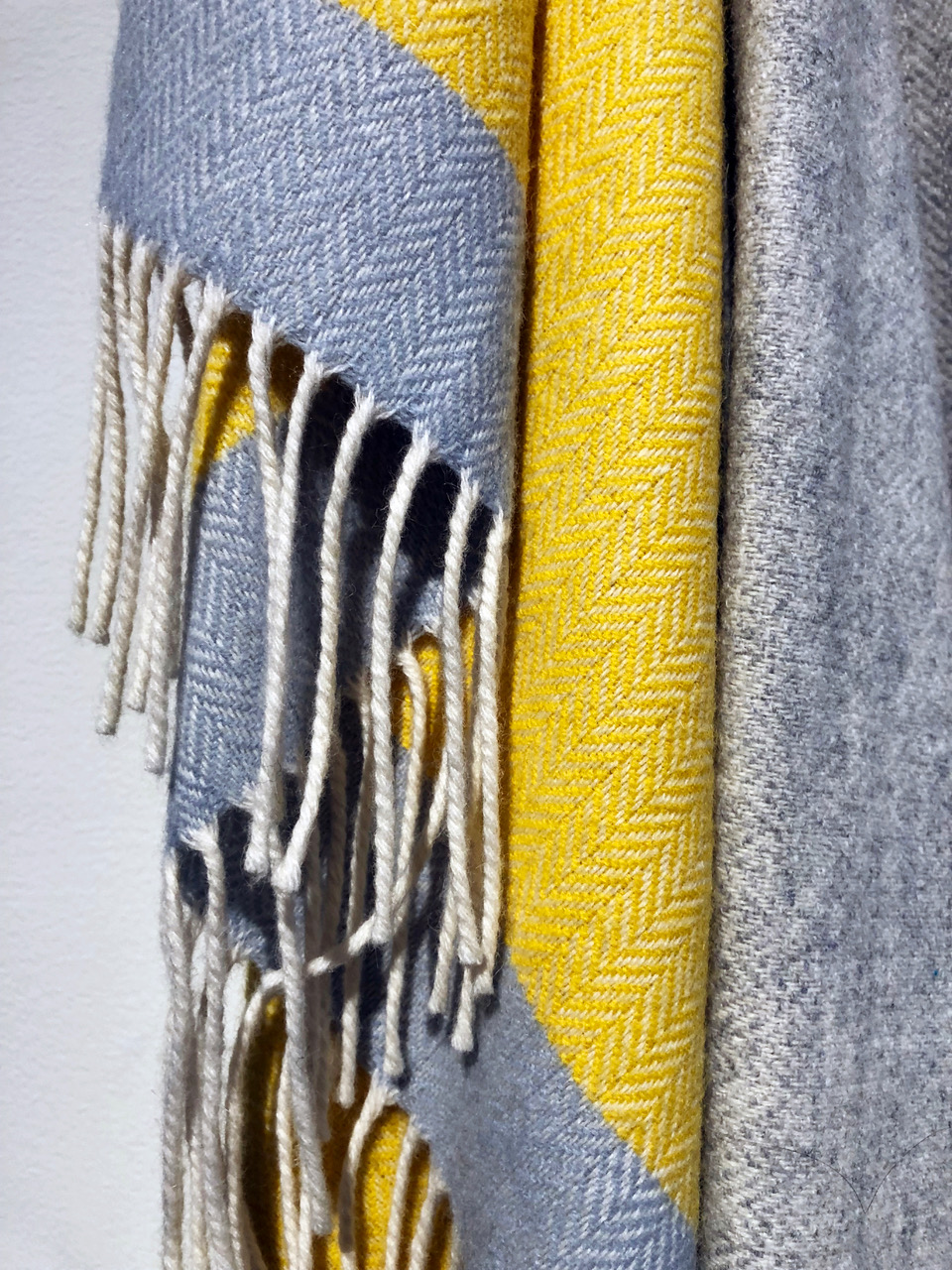 Burst of Sunshine
"We love the material of the Sulphur throw in the Twigs Lambswool Collection. It's 100 percent lambswool and the sunny yellow is a perfect hint of sunshine for those cold winter nights." – Steven Santosuosso and Mary Flo Ouellette, Squarehouse Studios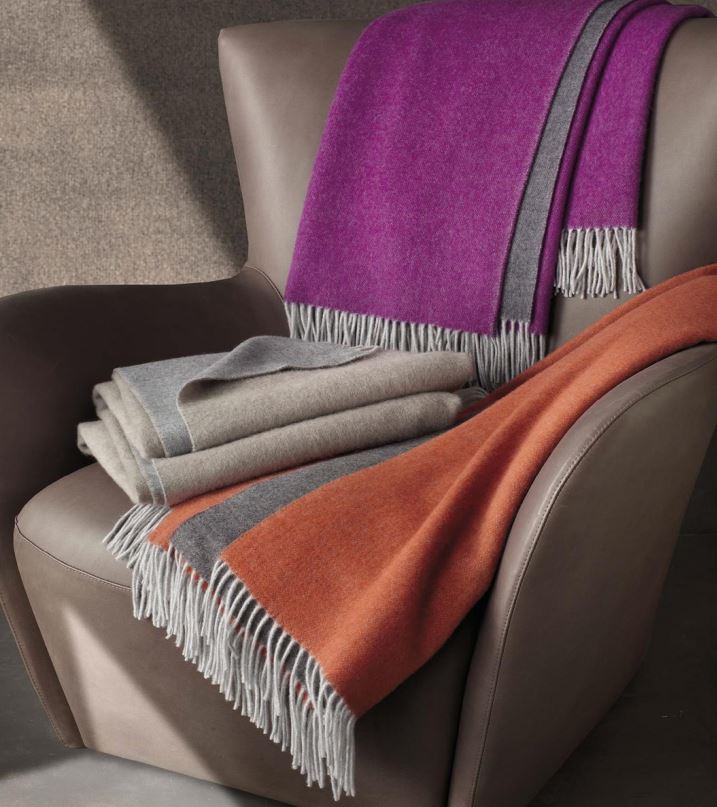 Lush + Lovely
"The Gold Cashmere Blend Throw by the Italian company, Somma, available through Aiko Luxury Linens, has the great advantage of being light yet extremely soft and cozy. The colors offered range from elegant neutrals to magenta and burnt orange. The magenta throw is particularly striking and would add a touch of cheer to post-holiday greyness. They are also well-priced!" – Susan Reddick, Susan Reddick Design.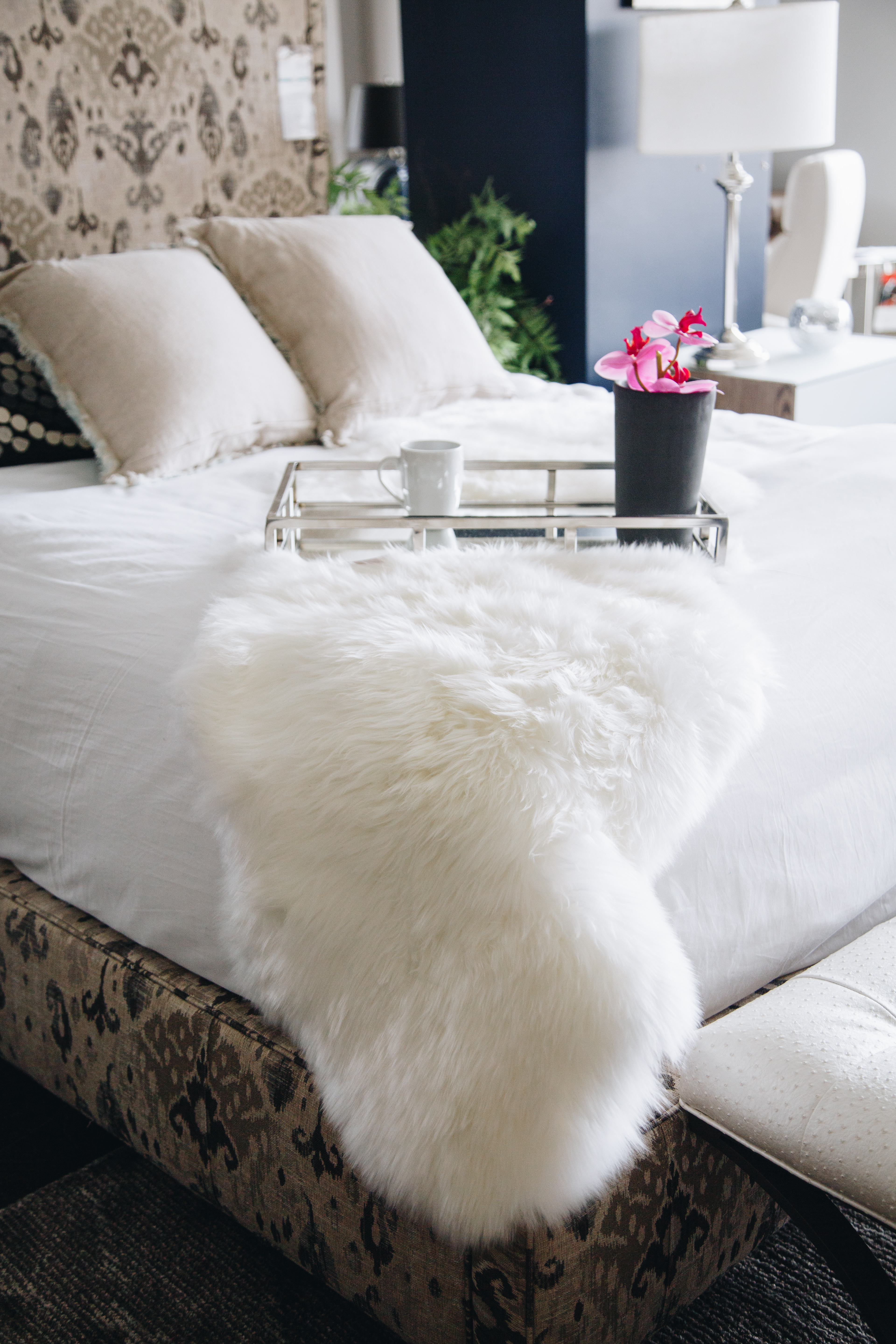 Soft + Snuggly
"Our favorite winter warm-up is this wonderful, ultra-soft sheepskin pelt, the perfect snuggle on a cold day. They're available in a range of beautiful colors and sizes and are a great addition to any space in your home. You'll find you can't seem to stop petting it. But be careful, your pets may take it over." – Peggy Burns, Circle Furniture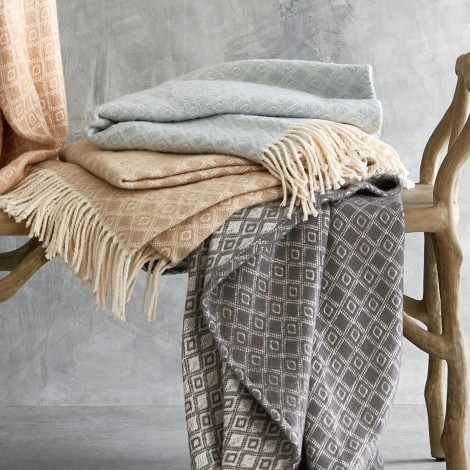 Simple Joy
"While a beautiful silk or cashmere throw is a nice luxury, that "Dry Clean Only" label is not practical for most families. If you value ease of use and simplicity, look for blankets and throws that are low maintenance and easy to clean in all-natural, breathable fibers like cotton or linen. Blankets and throws that can be tossed into the washer and dryer on a weekly basis are more in-line with today's lifestyle. Our lives are busy enough – no need to stress about a blanket when children and pets bring us so much joy! I love the accessible luxury of the Alber's Throw from Matouk with its interesting waffle pattern. Available in four beautifully named colors: Amber, Anchor, Champagne, and Pool." – Dane Austin, Dane Austin Design
Off the Grid
"I love how the Off the Grid throw lights up a room with its yummy colorations. The popcorn-like yarns and weaving create an invitingly soft and cozy throw for our chilly winter days." – Christine Chapin, Company C
Text by Stacey Marcus | Images courtesy manufacturers