By Lannan O'Brien
If you're searching for holiday cheer on a night out, you may find what you're looking for in the seasonal drink menu at your local bar. But across the country and the world, businesses are taking the concept of Christmas cocktails a step further — with a little help from a popup bar called Miracle.
Miracle transforms the existing spaces of businesses that sign up to become "partner locations" into winter wonderlands, adorning them with over-the-top Christmas decorations and serving their signature themed beverage menu. In New England, the pop-up is visiting several locations in Massachusetts, Connecticut and Vermont this season. 
The backstory
How did it all start, you ask? The way many game-changing concepts do: with motherly advice. In this case, it was the brainchild of owner Greg Boehm's mother, who presented the idea to him amid construction of his new cocktail bar in New York's East Village. Realizing its brilliance, he paused construction and brought the first iteration of Miracle to life. Inevitably, other bars wanted to spread the same Christmas magic, and the rest is history.
What's on the menu
If you do find yourself at a Miracle location this season, you'll find a selection of festively named beverages specially designed to get you in the spirit. For the most part, think winter fruits and spices, cream, dessert liqueurs — warming ingredients best sipped from a mug in an armchair by the fire.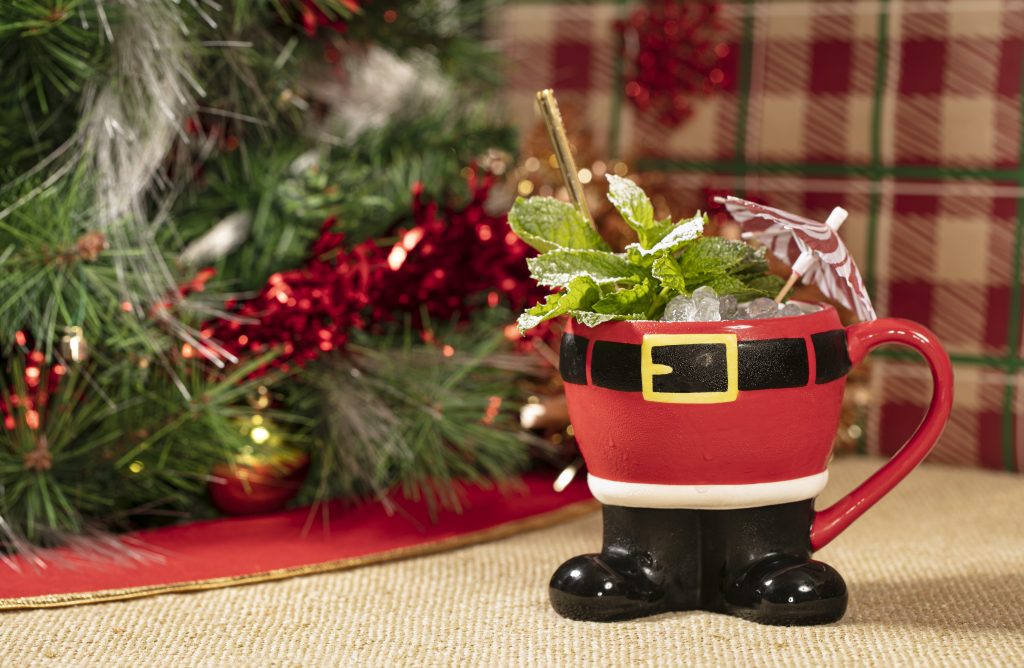 Chilly nights call for Miracle's Hot Buttered Rum (aged Jamaican rum, velvet falernum, mixed spiced butter, oat milk and nutmeg) and their new Mulled Wine (red wine, ruby port, orange liqueur, Christmas spices), both served hot. Other new cocktails include Santa's Little Helper, a mix of gin, caraway syrup, eucalyptus, sage, lime and seltzer; Christmas Cricket, a sweet concoction of blanco tequila, vanilla liqueur, minty amaro, coco pandan, cream, mole bitters and dark chocolate; Holiday Spiced Chai with brandy, Jamaican overproof rum, coffee liqueur, amaretto, chai, almond milk, egg white, tiki bitters and nutmeg; and Grandma Got Run Over by a T-Rex, which blends vodka, orange liqueur, gentian aperitif, aloe vera, spiced pomegranate and grapefruit mix, lime and aromatic bitters.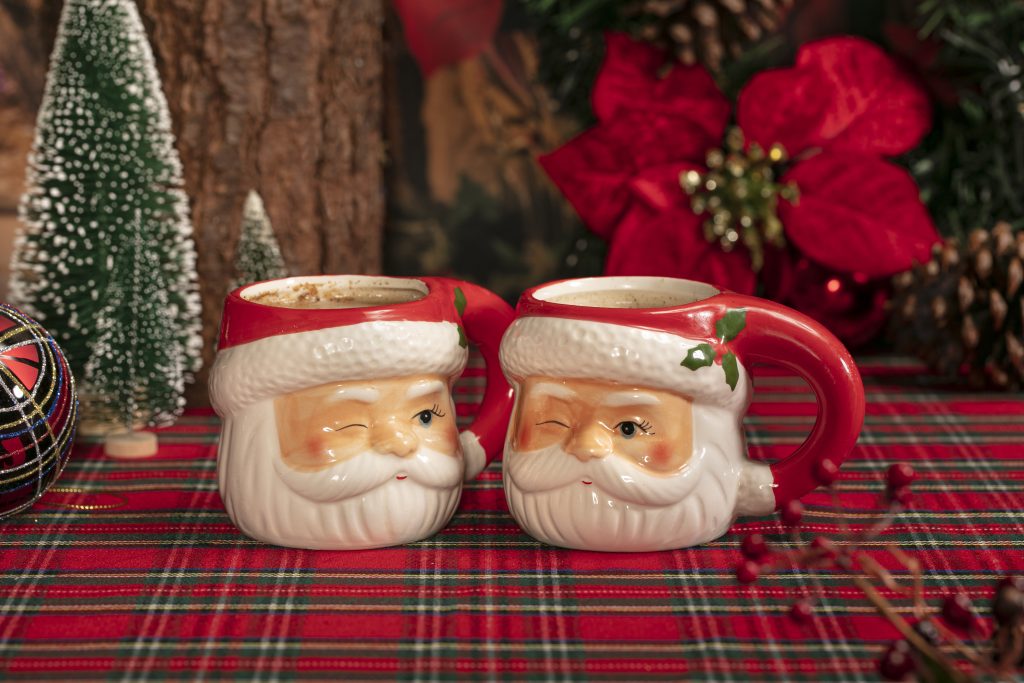 Not in the mood to sip slowly? Try a Christmasy shot that describes your behavior. The Naughty Shot is a mix of bourbon and cinnamon, and the Nice Shot (new this year) is a sweet taste of rum, peppermint tea and chocolate.
Cocktails for a cause: this year, 10% of Miracle proceeds from retail sales of some Miracle mugs will be donated to Seva Foundation, a nonprofit that develops self-sustaining programs to preserve and restore eyesight in communities worldwide.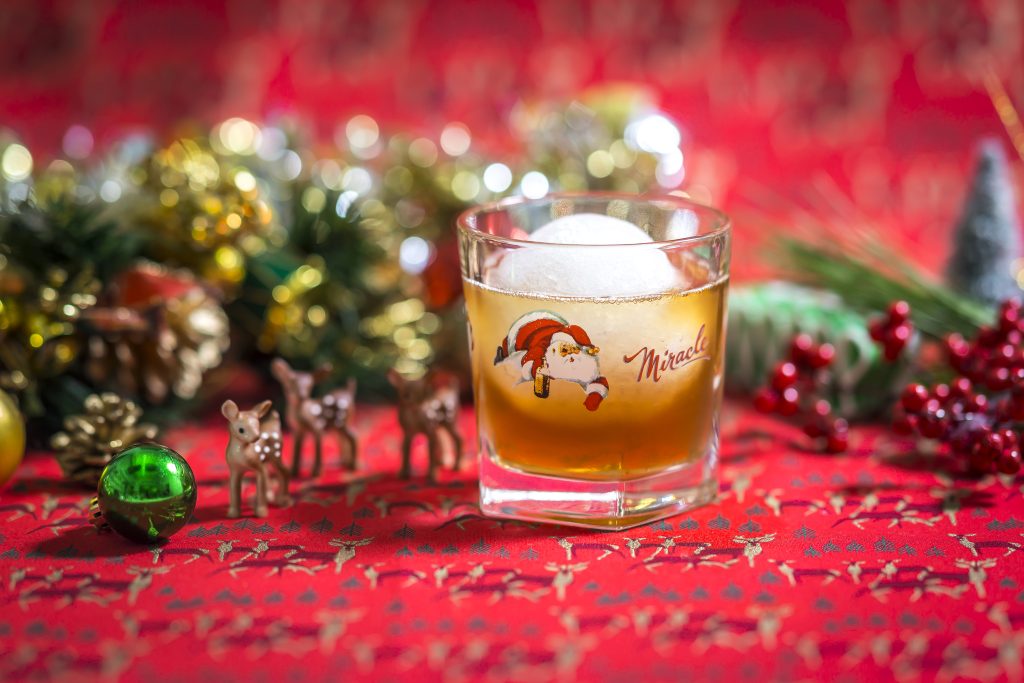 Where to find Miracle in New England
Since 2016, Miracle has been an international success, "popping up" (pun intended) across the US and in Canada, Europe, Asia and Central America. Partners change annually, and this year, you can find three New England states with host locations, listed below:
CONNECTICUT
Riley's by the Seawall, Stratford  
Through Christmas Eve ∙ Reservations recommended
MASSACHUSETTS
Kimpton Marlowe Hotel, Cambridge
Through Christmas Eve ∙ Overnight package offered with newly renovated accommodations, $50 credit toward dinner for two and two Miracle cocktails 
Mystic Station, Malden
Through New Year's Eve 
Central Tavern, Milford
Through New Year's Eve ∙ Reservations available
VERMONT
Main + Mountain Bar & Motel, Ludlow
Through New Year's Eve ∙ Miracle cocktails available in house or to go