In years past, the inclination to remodel or decorate your home with only resale in mind often overshadowed a homeowner's personal style and taste. However, over the past 12 months, there has been a shift in the market that shows more personalization peeking through.
Sabrina DaLomba, Director of Showrooms for Supply New England, has recognized several trends in bathroom design that she sees prevailing next year and beyond. She shares with New England Living what these design elements look like and why she feels they are so appealing to homeowners.
Families have redefined their relationship with their spaces after a couple of years of the pandemic. Everyone was staying home more, so the rooms they live in took on even more importance. This new mindset is persuading homeowners to incorporate new design choices, such as adding Natural Materials, Bringing the Spa into the Home, and an overall Personalization of the bathroom.
People need to connect with nature and have a sense of place and refuge, especially if they live in the city. Although it is not a new concept, biophilic design—where you intentionally bring nature's elements into the home—is making its way into the mainstream. Some elements of biophilic design include natural shapes and forms, natural patterns and processes, light and space, and environmental features. While many people were confined to their homes, the desire to bring the outdoors in was quite nearly a necessity for many.
Nature provides an immense amount of variability in terms of sensory stimulation, such as the varied temperature of the air and range of colors, textures, shapes, and sizes, and although we wouldn't want to overstimulate the senses in the bathroom, adding some variability within the space creates a pleasing balance.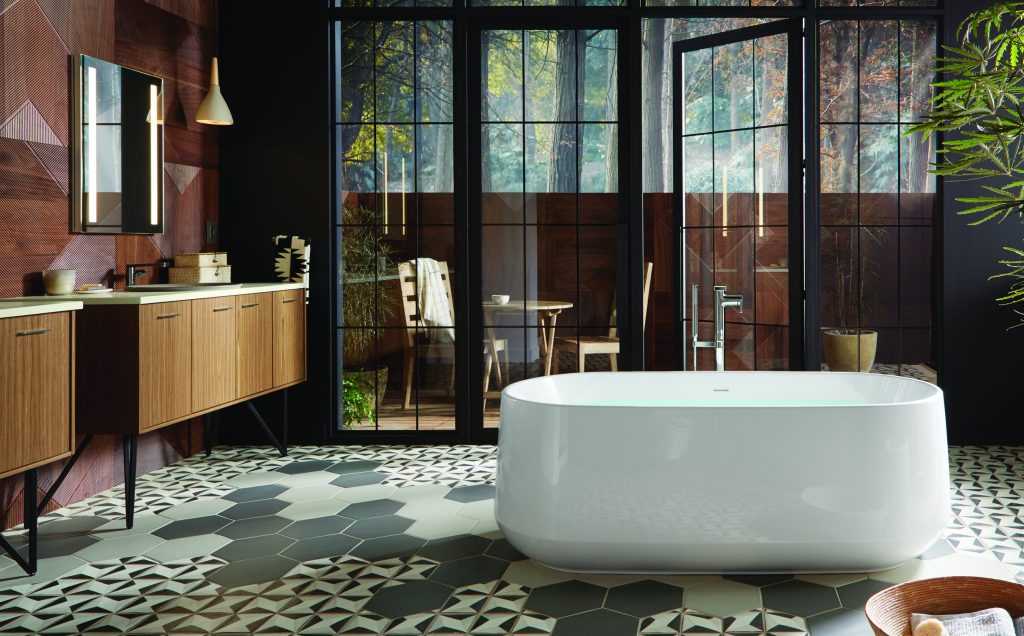 One may think incorporating live plants in the home easily checks this box, but there are more beneficial and subtle ways to enhance your mental and physical well-being. Larger windows or skylights can provide an abundance of natural light to a bathroom, which makes the space feel bigger and lighter, while wood grains in a vanity can provide texture and depth to keep it grounded. We are also seeing more mirrors and bathroom fixtures with curved lines and rounded corners that give a subtle nod to the more fluid organic shapes found in nature. Incorporating these biophilic design elements helps to make our lives a little less gray and a little more green.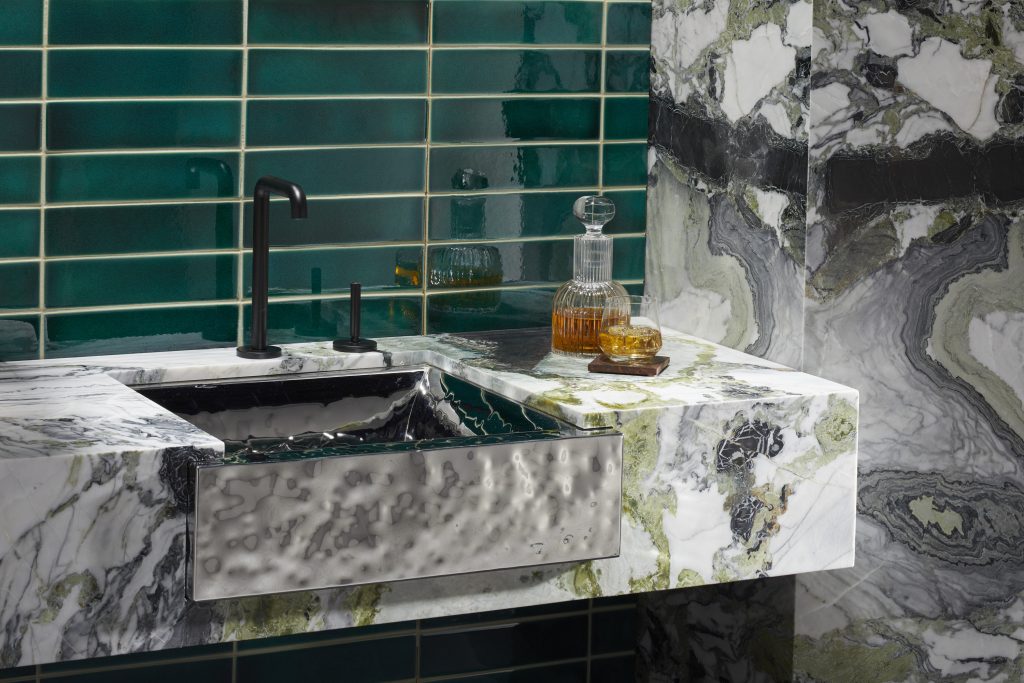 Another trend that people have been embracing is Bringing the Spa into the Home. This also came out of the pandemic when regular hair appointments, massages, or other types of personal grooming services were put on the back burner. The impulse now has been to recreate that kind of relaxing, self-care experience in one's home. Bathrooms have become a place to escape some of the stress and anxiety of a challenging time. We saw an increase in requests for deep, freestanding tubs, steam showers, and other specialty bathroom products. Adding unique hydrotherapy options can take a standard bath to the next level by moving water, air, and sound over your body, with additional special features like a heated back adding even more sensory relaxation.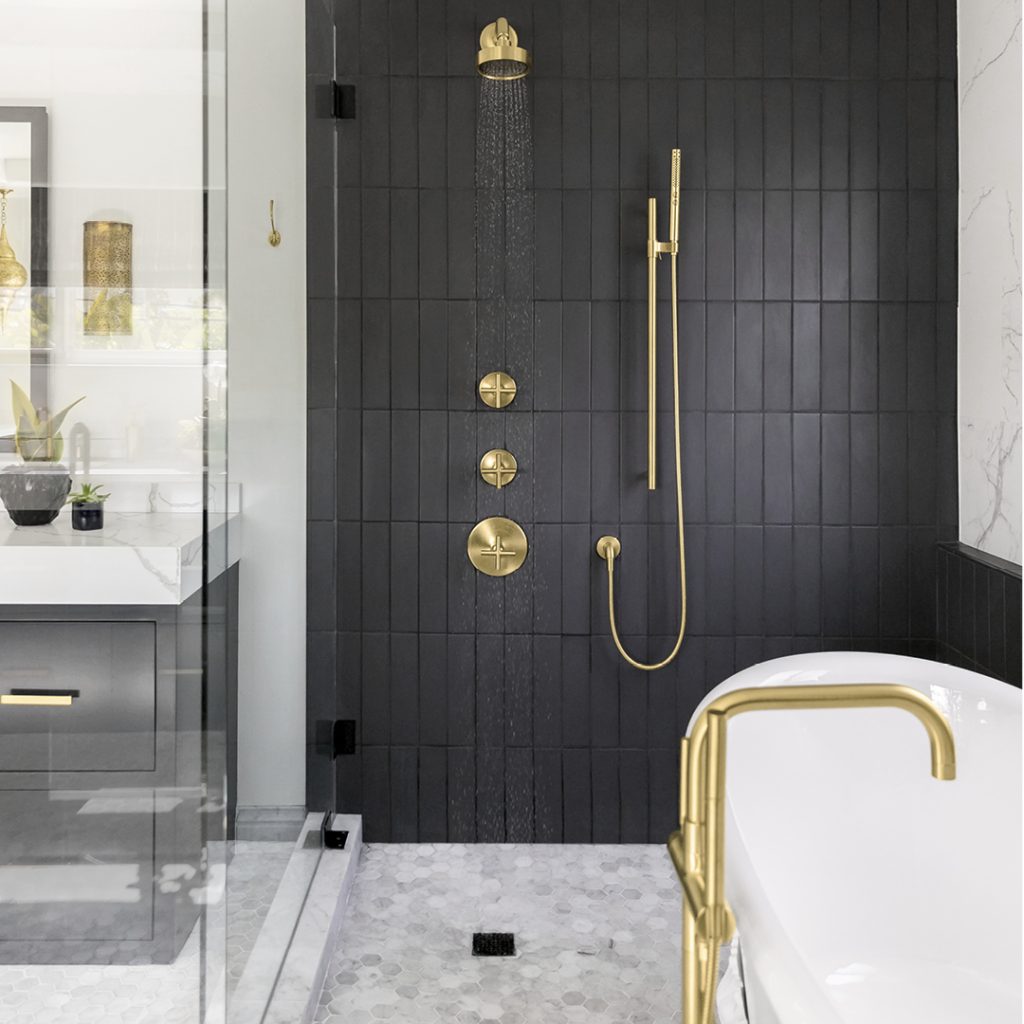 While we may have resumed our normal routines, we may not want to give up the convenience of having this luxurious experience at home, so spa-centric features are still popular.
And finally, the overarching inclination for new bathroom design has been personalization. Again, with so much time in their homes over the past two years, people really wanted their spaces to be comfortable and to reflect their own aesthetic. I recommend adding touches that speak to you personally; this is where I say the sky is the limit! If you want texture, add texture. If you have an eclectic vibe, go for it! If you really like the look of Scandinavian-modern, then go ahead and get those wood tones and sleek shapes into your bathroom design. While we are seeing certain colors become popular, such as softer whites instead of bright white, we are telling our clients to make their space their own.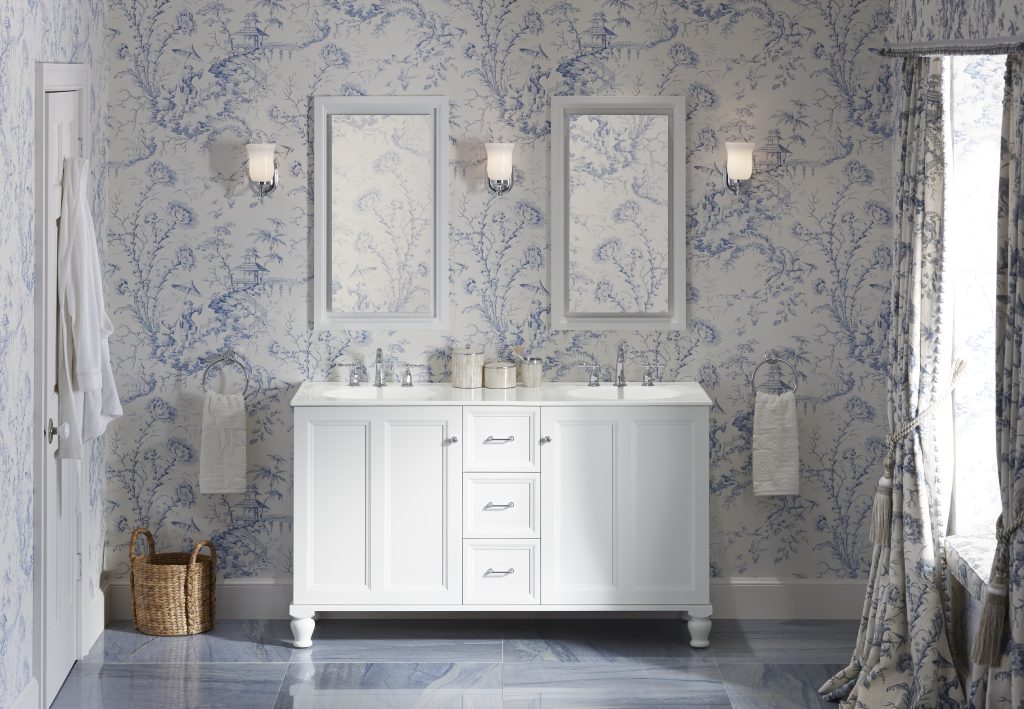 For so long, people designed with their eyes on resale value and chose colors, finishes, and products accordingly. But we ask them, "How long are you planning on staying in your house?" And usually, it's a decade away—so why not create a space that is tailored to you, your comfort, and your taste? You are the one who will enjoy your home right now.
I believe this gives owners the freedom to be more expressive. Where everything has been white or gray for so long, now there's an itch for color. Wallpaper is a great chance to show personality, and paint colors are also an easy way to express yourself. Both are very easy to update, and there are so many beautiful options out there, so people can get super personalized with an enticing wallpaper or bold paint color.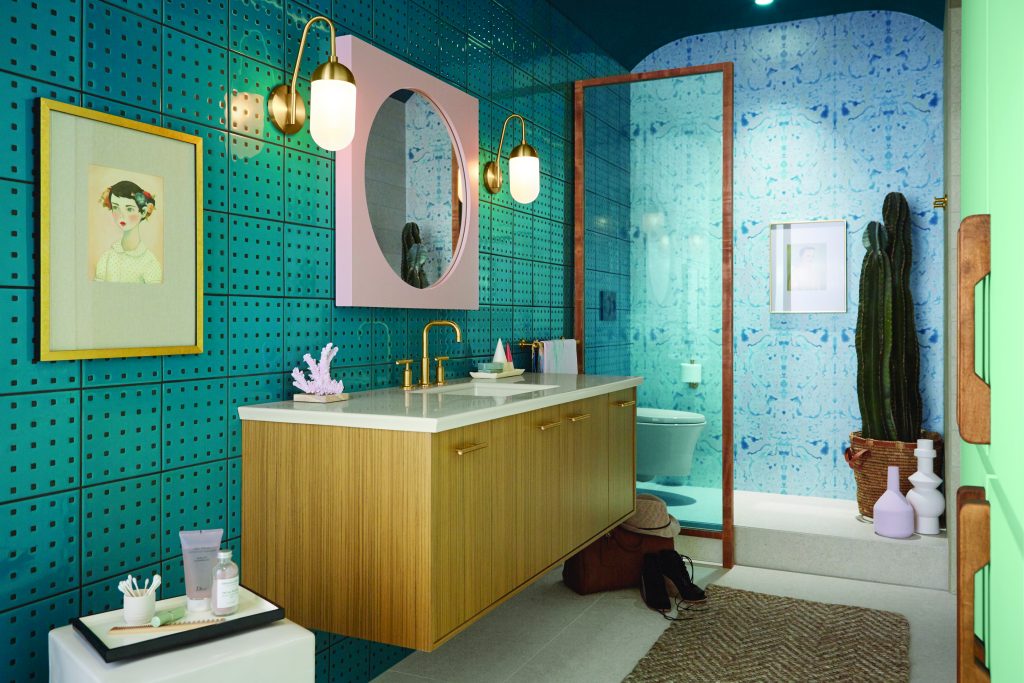 If you want to take it a step further, incorporating a statement sink into your bathroom can also showcase your style and personality. Kohler has an incredible line of Artist Editions bathroom sinks in a variety of colors, materials, and patterns that can bring a stunning, one-of-a-kind feature that fits you just right into your home.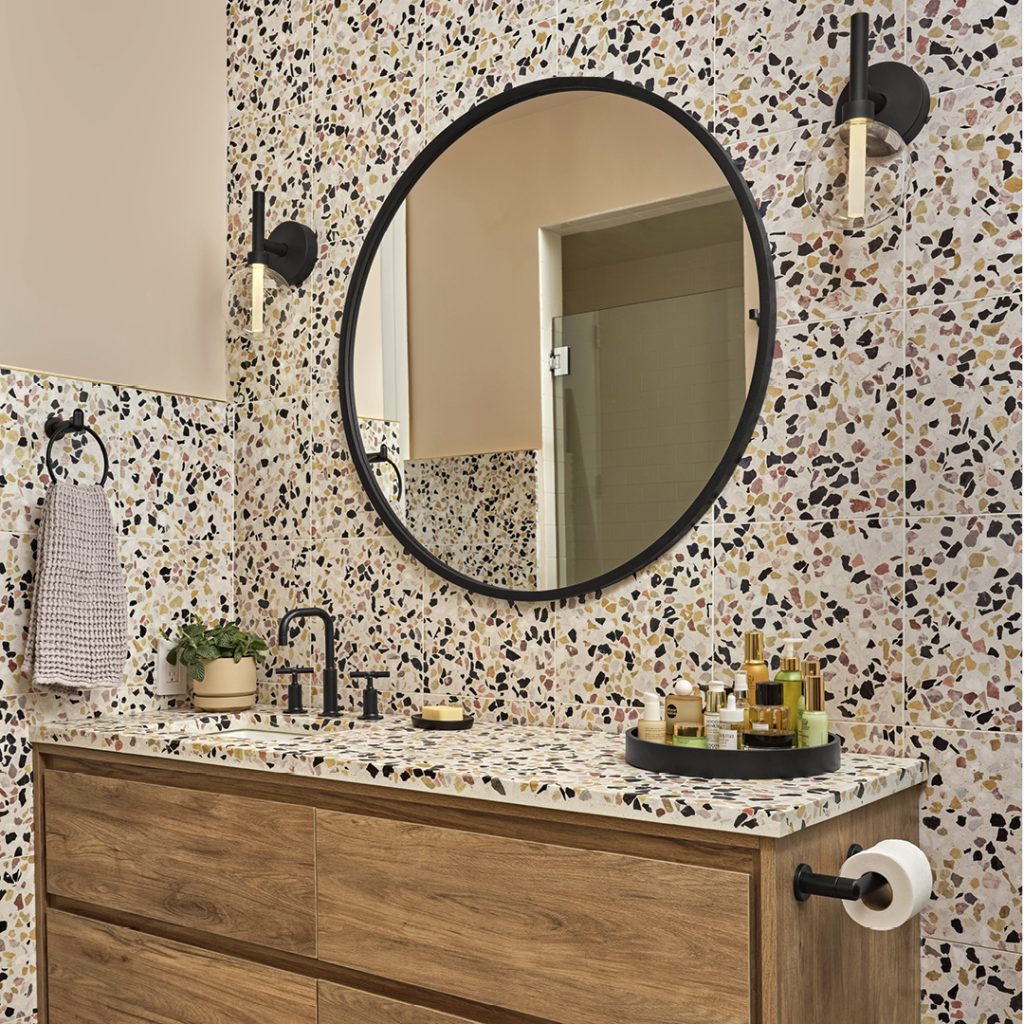 It's exciting to see this change in the market. It shows people are embracing their personal habits and styles and really tuning into what matters at home. Even if a complete renovation isn't in the cards at the moment, I recommend bringing in some plants, transforming the bath with a simple coat of paint, refreshing with a new set of towels, candles, or accessories, and making the space a reflection of you.