After more than 40 years in the floral business, Frank "Sonny" Gada still stays current with flower fashions. "One of the big autumn trends with colors this year is to not just focus on yellow and orange but to introduce purples and pinks," says the Chatham, Mass.-based florist of Stony Hill Exchange & Florist. The shop's front garden is currently bursting with bright (and pollinator-friendly) black eyed Susans, asters, and lantana.
For unique fall-focused bouquets, Gada recommends mixing purple kale in with pink alstroemeria and lavender-colored thistle. He also embraces the end-of-season hues of the always popular hydrangea. "I actually like them as they change," he says. "I have one that turns a deep burgundy in late summer and early fall. I dry the blossoms and spray them with jeweler's gold, which gives a very sumptuous look for a seasonal arrangement."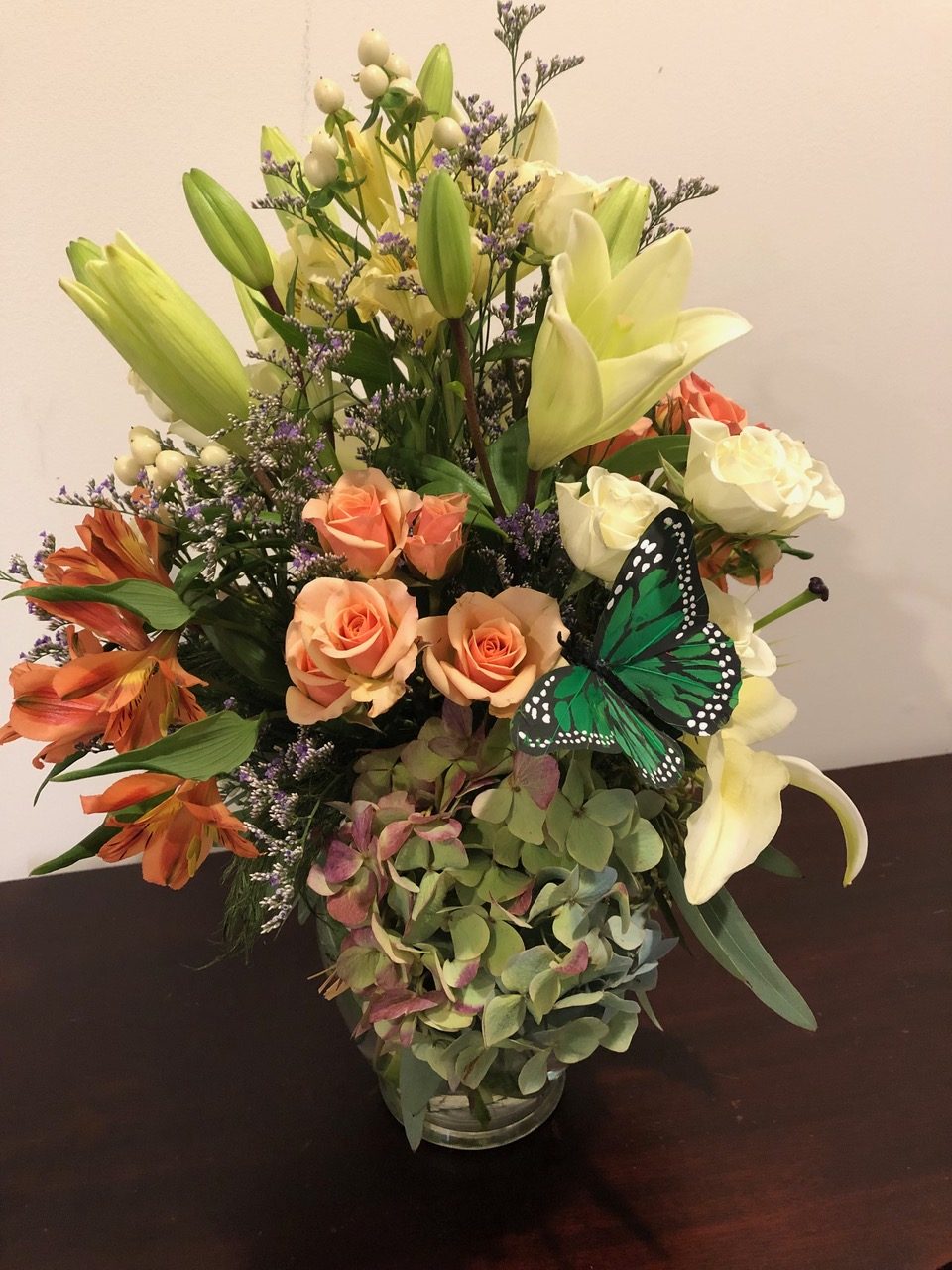 To add both color and warmth to clients' homes as they welcome family and friends, Gada creates "tablescapes" that incorporate chrysanthemums, fall leaves, wheat fronds, cattails, and pumpkins. "You can carve out the mini ones and use them for candle holders, using battery-operated votives, or use larger pumpkins as 'vases' for both fresh and dried flowers," he says.
He reminds hosts that arrangements in the middle of a dining table should be no taller than your forearm, from elbow to clenched fist. If a lot of food is being served, consider displaying larger pieces on sideboards and buffets instead.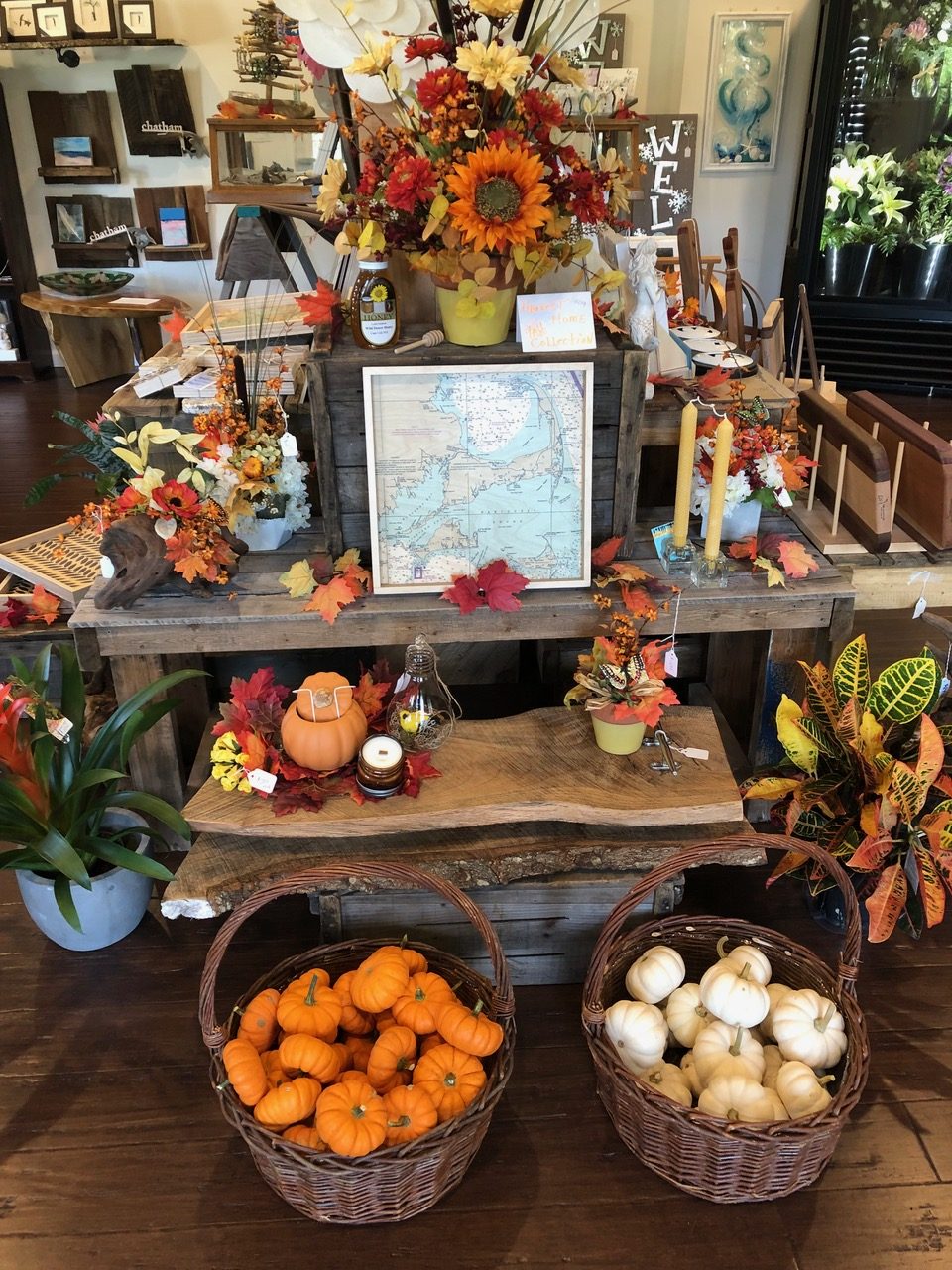 Gada, whose floral arrangements have been featured in the Boston Museum of Fine Arts "Art in Bloom" events, likes to design interesting presentations that don't rely on common species. "I try to do creative work, with asymmetrical designs." He also suggests adding something unusual to a house plant collection, such as air plants and tropicals like Guzmania Bromeliad, which can do very well indoors in New England. "These kinds of mixtures inside a home can give a wholly different and beautiful effect," he says.
As Christmas approaches, Gada will be preparing holiday arrangements featuring stark branches, lush evergreens, and colorful winter berries. "In my work, I try to design something so you are bringing the outside in and embracing the season."
Text by Lisa Cavanaugh