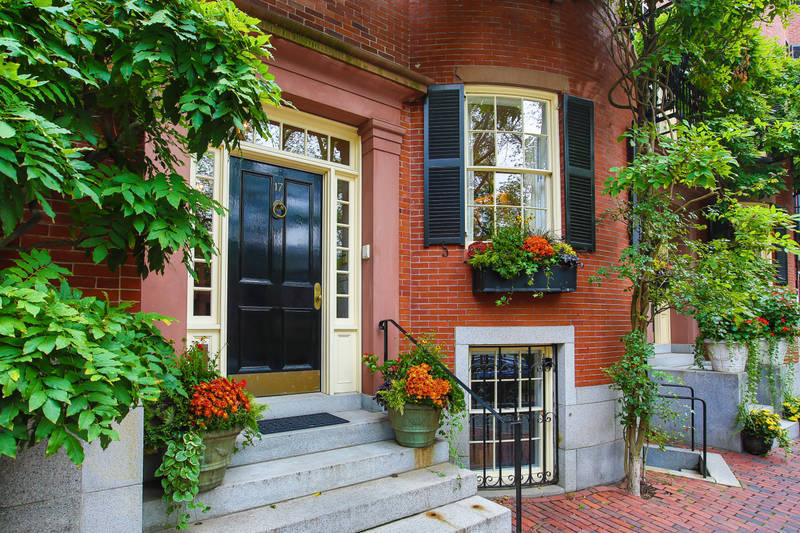 By Lisa Cavanaugh
This Christmas Eve, the pealing of handbells will once again be heard in Louisburg Square, as the 95 year old tradition of bell ringing and carol singing continues to enchant all who gather in Beacon Hill. In 1924 Margaret Nichols Shurcliff and her children decided to ring out Christmas carols on hand bells in front of their home at 55 Mount Vernon St. Neighbors quickly joined in the holiday spirt and the group merrily strolled through Beacon Hill singing – and ringing – carols.  For many decades centered in historic Louisburg Square, the Beacon Hill Bell Ringers will begin their program at 8pm on December 24 on the front steps of 5 Louisburg Square, welcoming anyone willing to accompany them in singing  "Jingle Bells."
And if perchance, the charm of this nineteenth century private cobble-stone square with it's own wrought-iron fenced garden proves to be irresistible, there is rare opportunity to buy one of its magnificent homes, just a few doors down from the bell ringers.
The property is a 7,610 Sq. ft. Federal-era townhouse, which has five bedrooms, three full baths and two partial baths on six levels of elegant living. While the high ceilings, bow windows, french doors, and built-in arched glass cabinets all showcase the history of the home, a complete renovation twenty-five years ago gave the property a comfortable modernity. There is a sizable eat-in kitchen with luxury appliances and finishings, gas fireplaces in both the living and dining rooms, central air-conditioning, an elevator, wine cellar, bike and ski rooms, a room-top deck and plenty of storage throughout the home.
"This is a unique opportunity to own an iconic home in one of the most prestigious neighborhoods in Boston,"  says listing agent Lisa Macalaster, of Coldwell Banker's Beacon Hill office. "Homes in Louisburg Square do not turn over very often – people tend to stay upwards of twenty-five years here – so a home like this is a very limited commodity."
Created in the early 1800s from pasture land purchased from John Singleton Copley, Louisburg Square has been home to generations of luminaries in business, politics and the arts. Named after the 1745 Battle of Louisbourg, an engagement in the War of Austrian Succession, in which hundreds of Massachusetts militiamen, aided by British ships, captured an important French fortress at Louisbourg, Nova Scotia, the square features both Greek-Revival and Federalist archicteture.
The newly listed property was originally a convent for the Episcopal order of St. Margaret nuns whose mission was to tend to the poor and destitute of Boston. "They also made all of the communion wafers needed for the whole Diocese, right in the basement," says Macalaster. Eventually the church felt the neighborhood was no longer the right spot for the ministry, and they sold the entire building to the Abby Group, which divided the property into two single family homes, demolished the back chapel and send all the woodwork to a chapel in New York City. The center third of the chapel was turned into a charming back courtyard shared by both homes.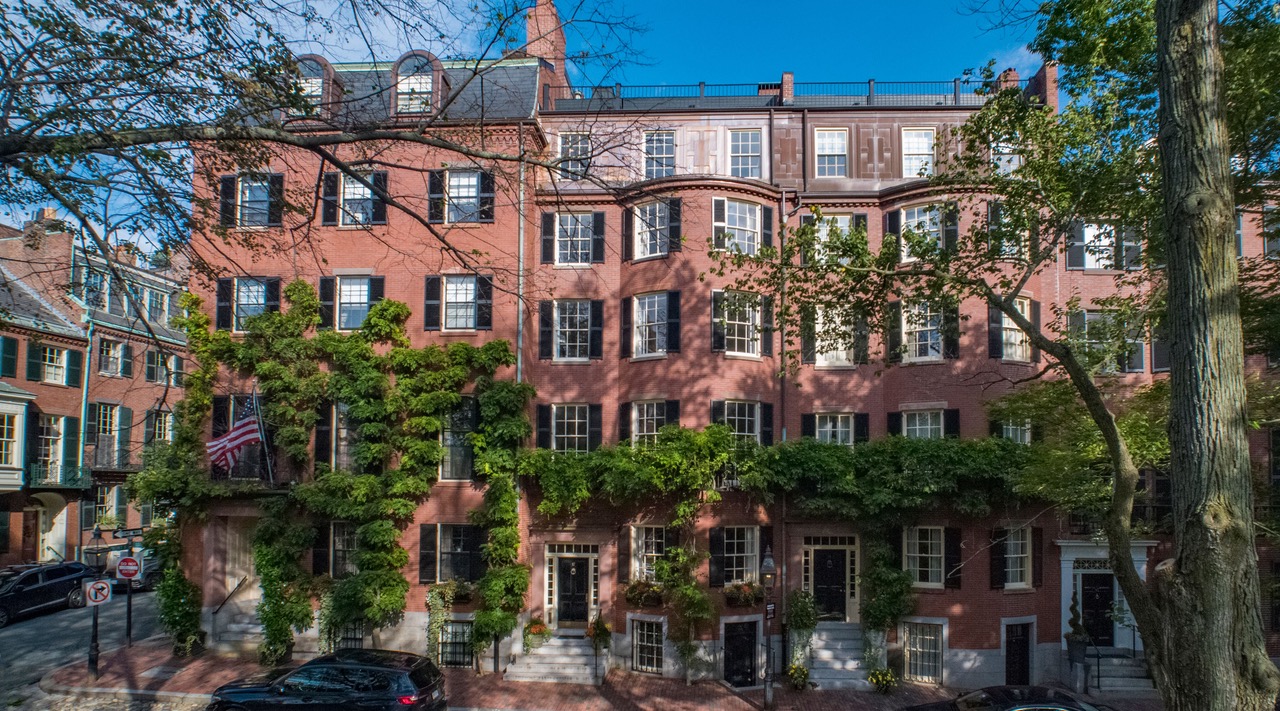 "This really is the jewel of historic Beacon Hill,"  says Macalaster, of the exclusive enclave of twenty homes and beautiful "greensward" a key to which is given to each home owner on the square. "It has a wonderful neighborhood feel, with many events throughout the year."  In addition to the annual Christmas Eve bell ringing, the residents of Louisburg Square host an Easter Egg hunt and Halloween Jack-o-lantern display in the garden, adding to the appeal of what is, without doubt, one of the most desirable addresses in Boston.