Martha's Vineyard is an island, for Pete's sake. What's the point of a planning a day trip when, by the time you get there, there's no way to see much of the island before you have to head back to the Cape?
That was our exact thought. Until we actually did it.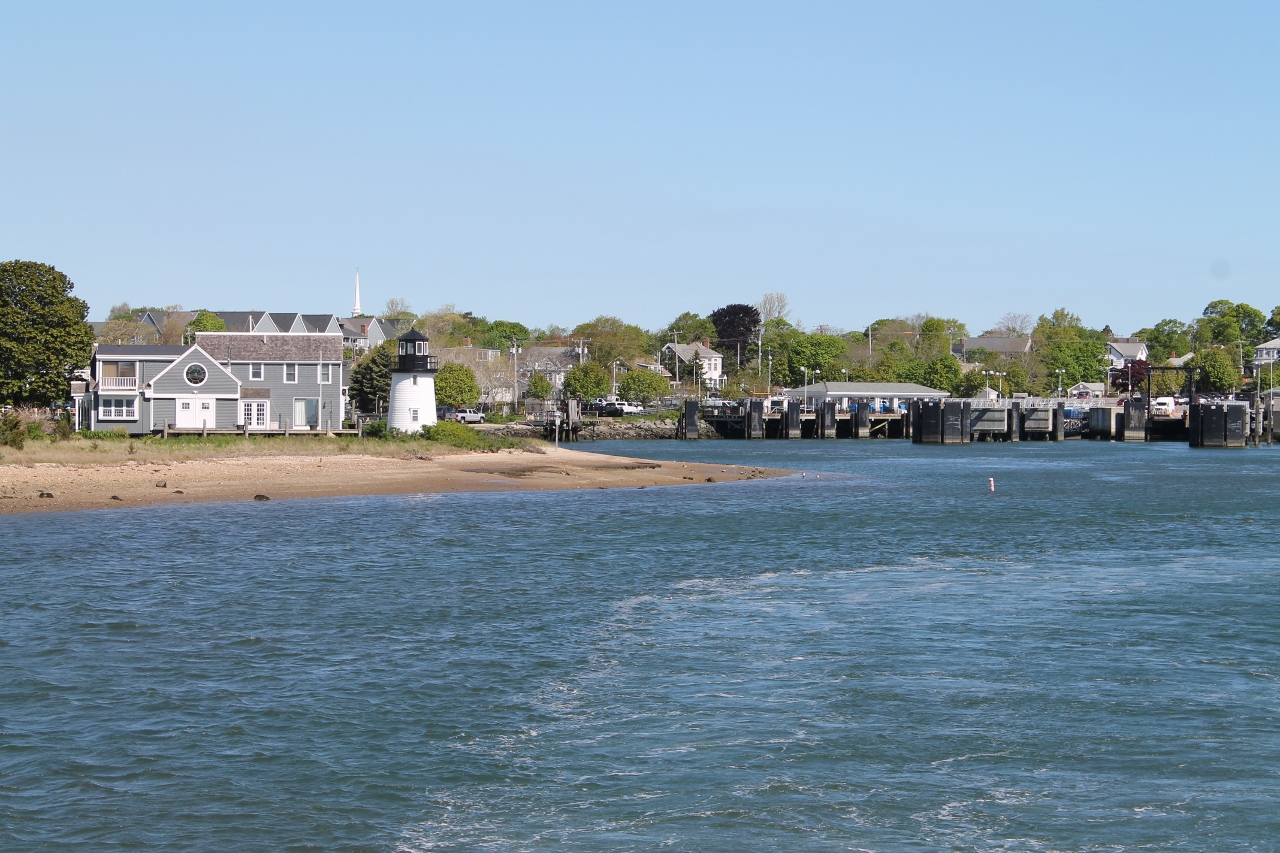 We were staying in the Mid-Cape area last spring when one of our band of merry misfits floated the idea of doing a day-trip to the Vineyard. A little online sleuthing led to us Hy-Line Cruises' website, which offers service from Hyannis to Oak Bluffs (service begins on May 2nd; year-round service from Woods Hole is available via the Steamship Authority). Hy-Line's 9:30 a.m. departure from Hyannis Harbor had us walking down the docks in Oak Bluffs in an hour. Next to the dock is AA Island Auto Rental. We had reserved a Mini Cooper online. A dude in flip-flops had us sign some forms, and we were on the road by 10:45.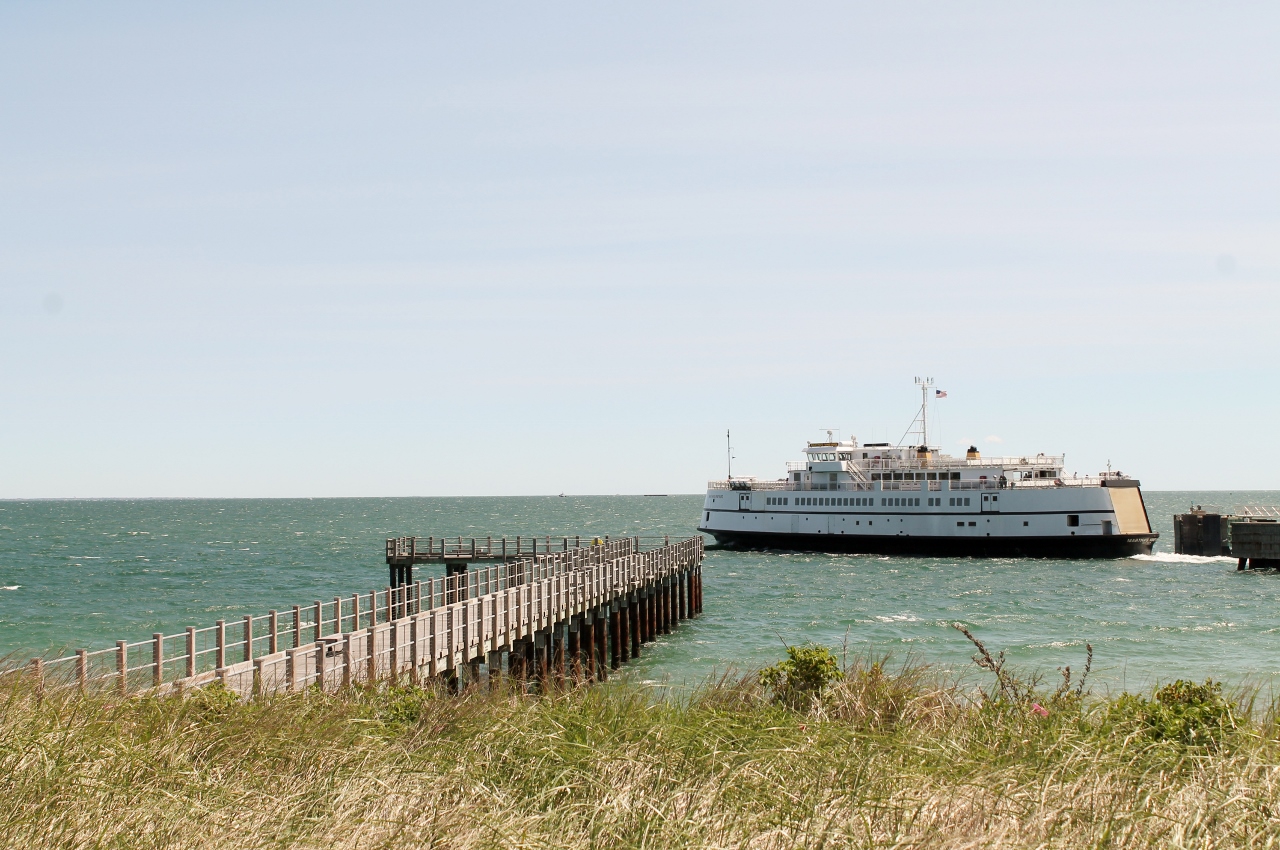 With a 4:30 departure back to the Cape, we had less than six hours to check out the island. We didn't want to feel rushed so, other than reserving the car, we had no plans. It was a gorgeous spring day, so we threw the top down in the Mini Cooper and drove out to the famed clay cliffs in Aquinnah. The cliffs were breathtaking. The drive, through the farmland of Up Island, was pretty darned beautiful, too.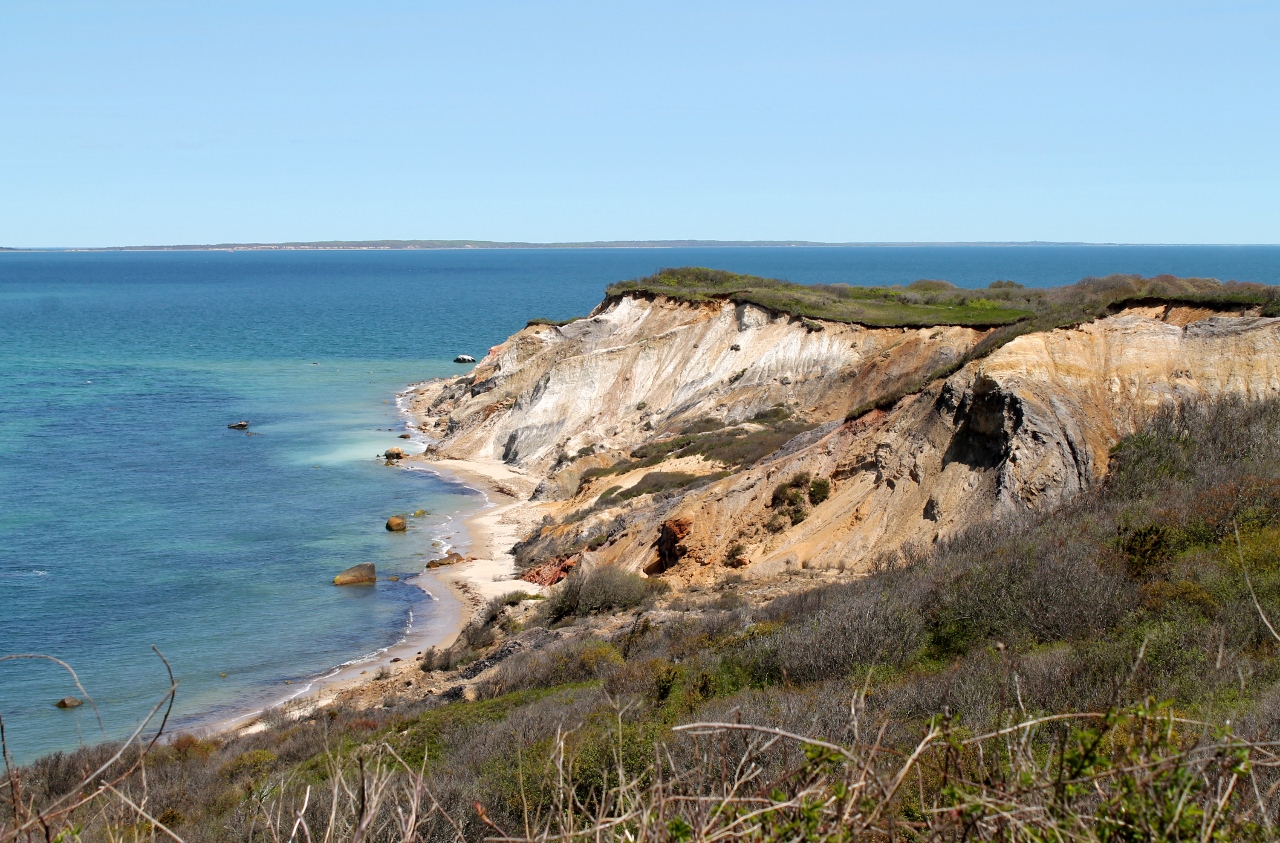 Following the requisite photo ops and selfies, we headed to Edgartown, where we parked the car and moseyed down Main Street considering our options for lunch. If you want to know the best place to eat, the hidden gems locals love, ask a bartender. So we did. An amiable fellow behind the bar at The Wharf suggested 19 Raw, a then-new restaurant right up the street. It's possible we had a beer while we were at The Wharf. Don't ask and we won't tell.
Everything about 19 Raw, and we do mean everything, was sublime. The location, food, service, and the house-brewed craft beer were all absolutely topnotch. If you are traveling with children, The Wharf might be a better fit.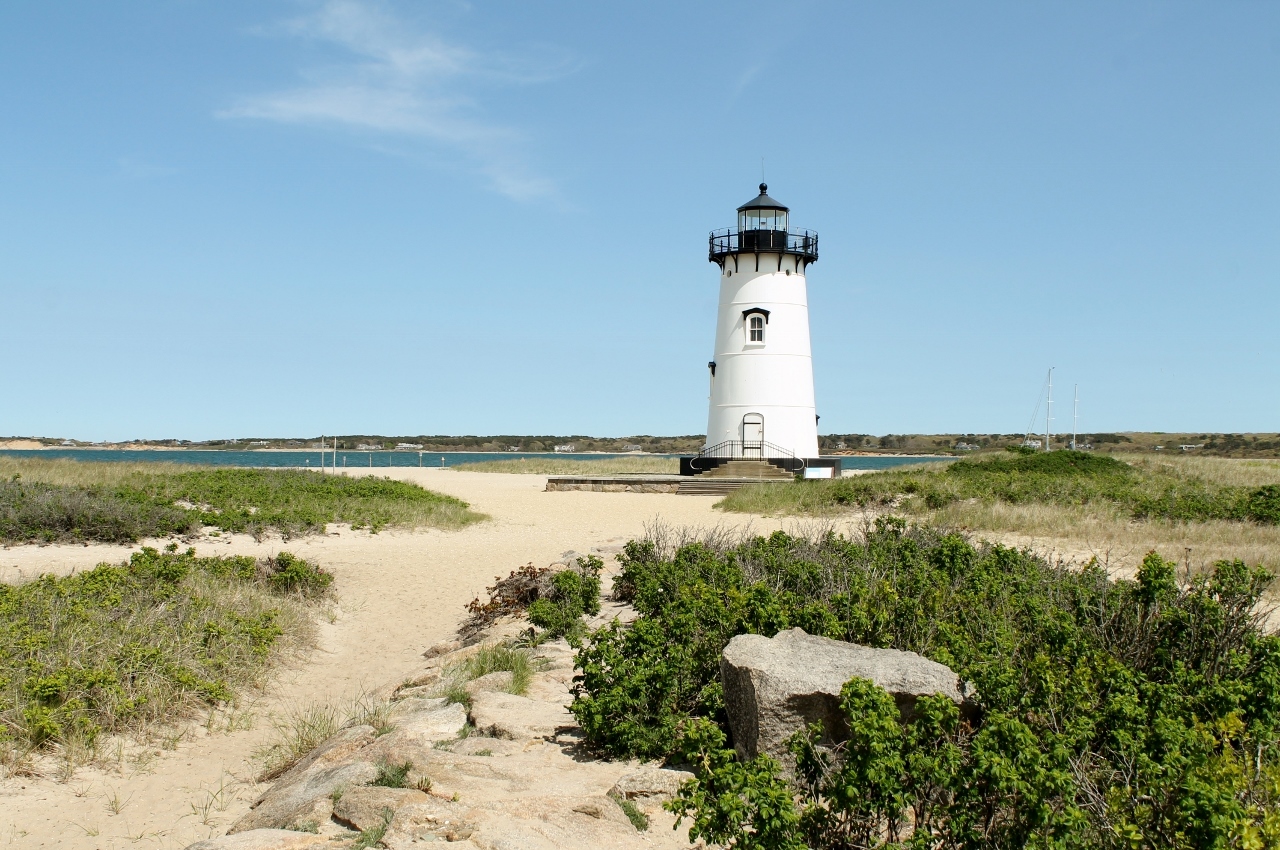 After enjoying a leisurely lunch, we were pleasantly surprised to realize that we still had a solid two hours before we needed to think about making our way back to Oak Bluffs, so we did a little shopping then strolled down North Water Street, toward the famed Harbor View Hotel and the iconic Edgartown Lighthouse. Still in no hurry after walking around the lighthouse, we stopped into the Harbor View, where we each grabbed a split of Moët, then headed out to the veranda, where we sipped bubbly while ensconced in rocking chairs. So Vineyard-y. Should you happen to be spending a couple of days on the Vineyard, the newly renovated hotel will provide you with luxe digs.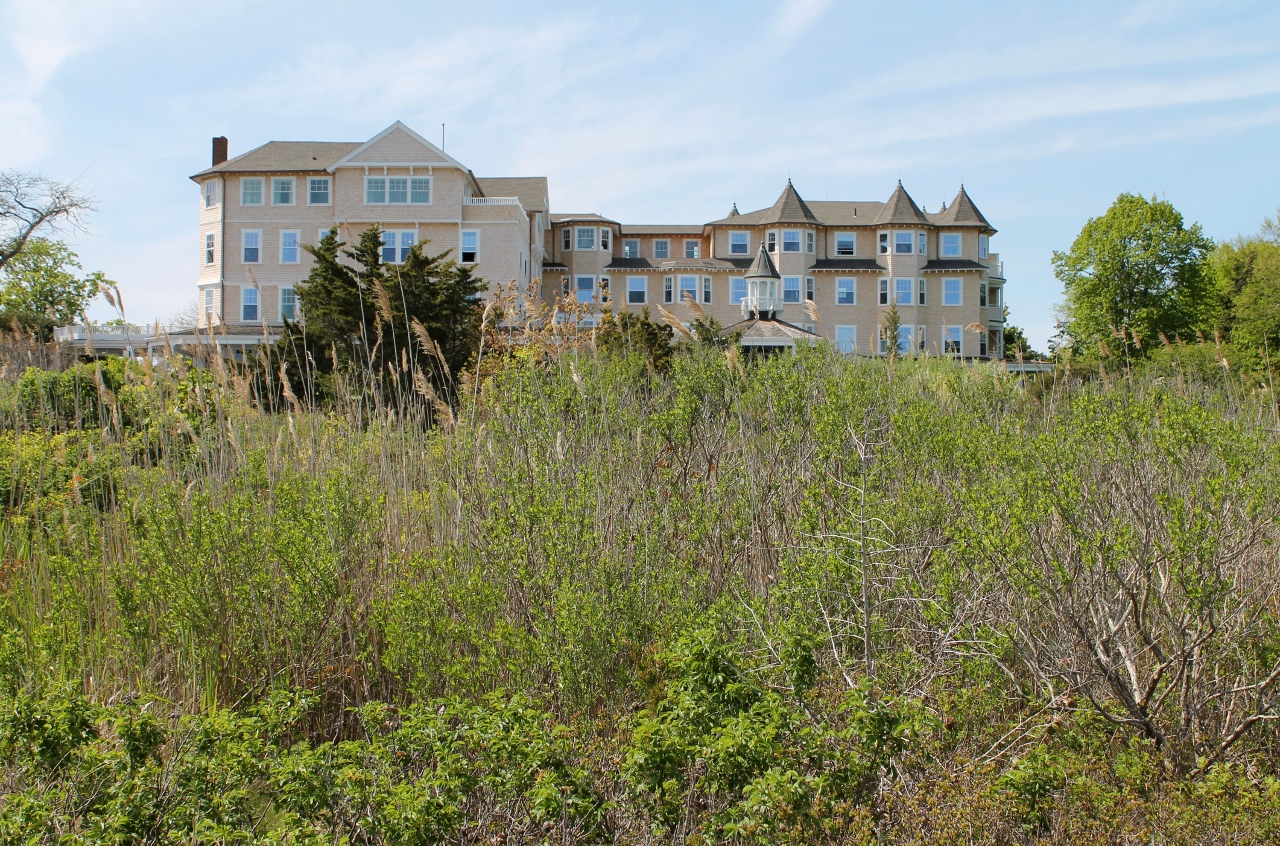 It was time to start heading back to Oak Bluffs.
If, on the drive along State Road from Edgartown to Oak Bluffs you find yourself thinking, "This looks familiar," you've probably seen Jaws (we know; who hasn't?). Many of the beach scenes were filmed here.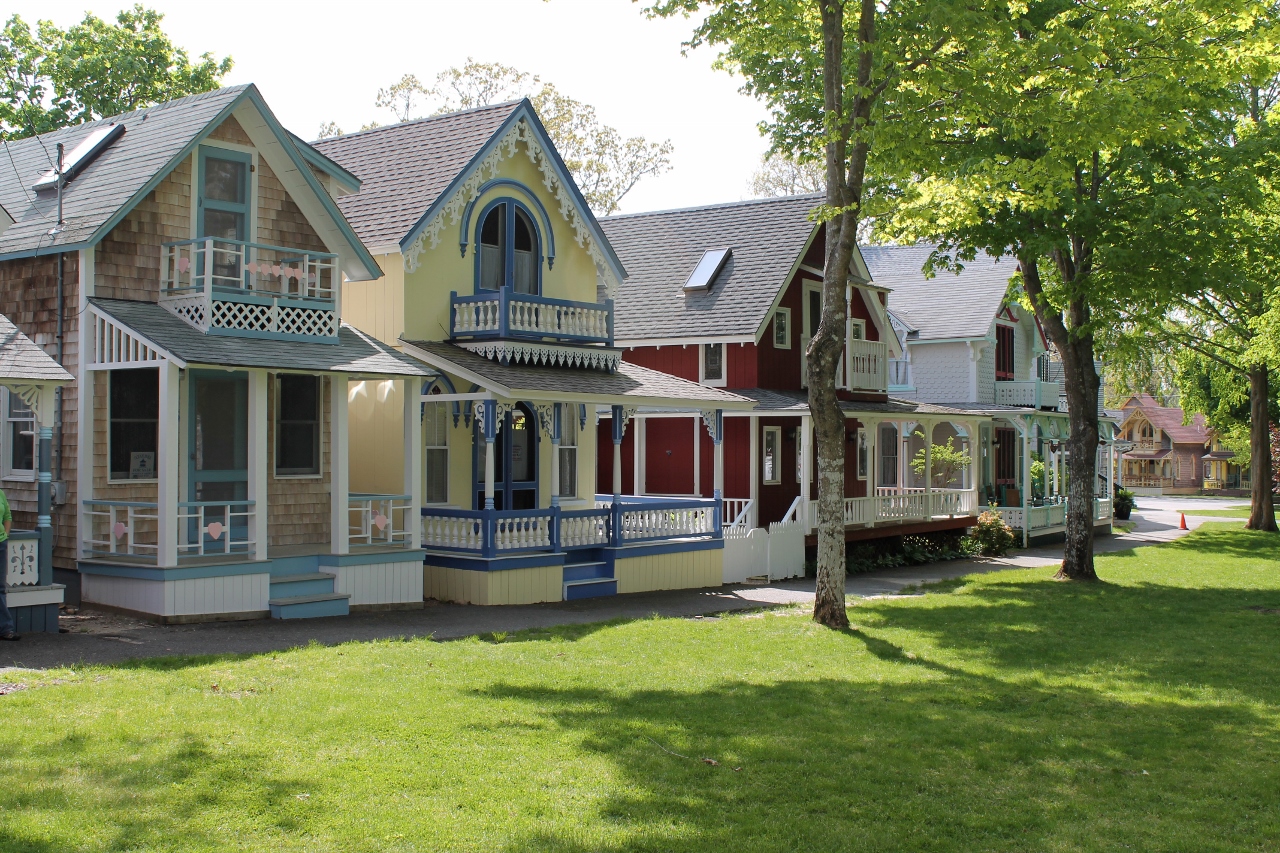 Back in Oak Bluffs, after dropping off the rental car, we still had some time to spare, so we ambled around the gingerbread cottages surrounding The Tabernacle. A quick hot fudge sundae at a dockside ice cream parlor, and it was time to queue up for the sail home.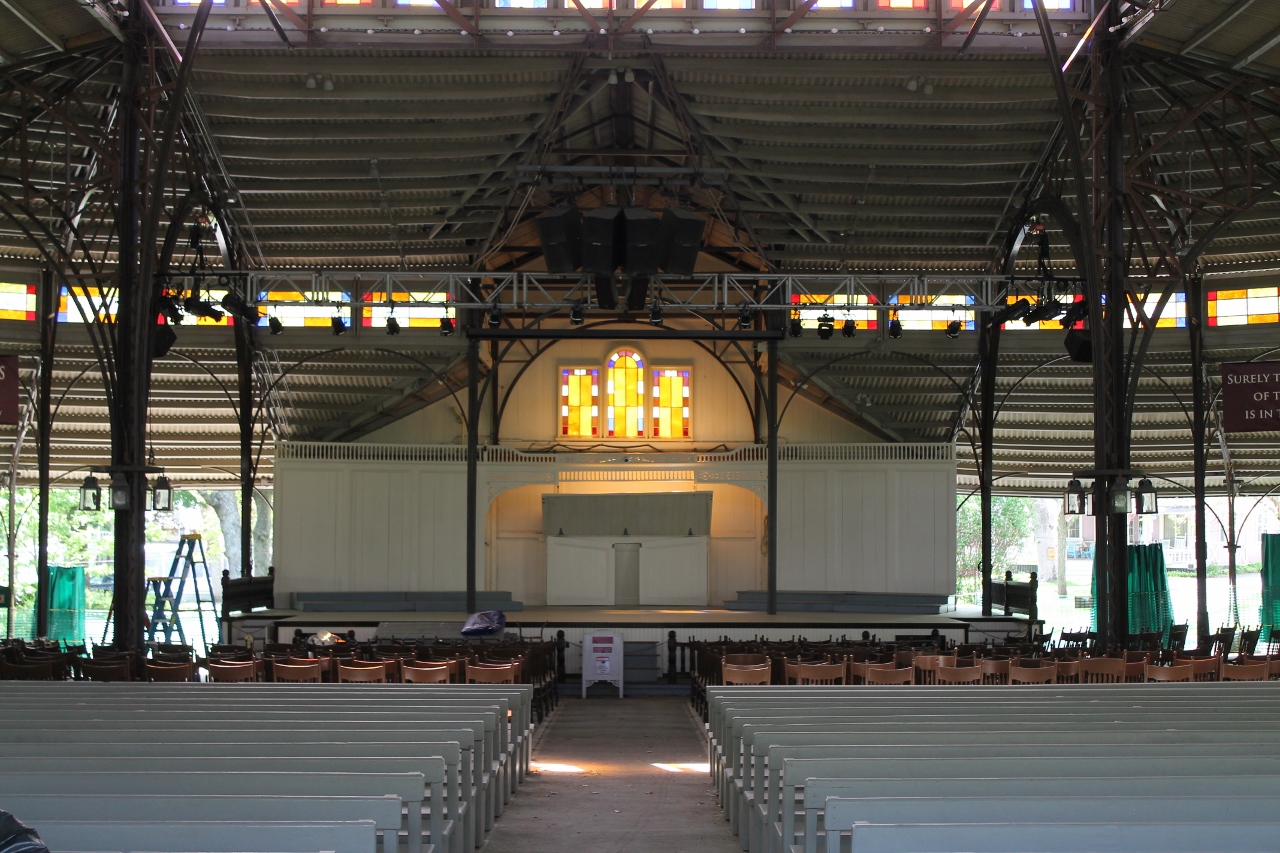 So there you have it. In just six hours on the island, we had ample time to sightsee, and eat, drink, and be merry, and never once felt rushed.
If your school vacation week or summer holiday includes a visit to Cape Cod, by all means, make the effort to make the trip to the Vineyard.